Summer is all about camping trips, backyard fun by the firepit, and summertime bliss. This summer add a unique twist to your summer dessert menu with my rich, decadent Dark Chocolate Toasted Marshmallow S'more Ice Cream Recipe, chock full of your favorite S'mores ingredients and refreshingly cool for those hot summer nights.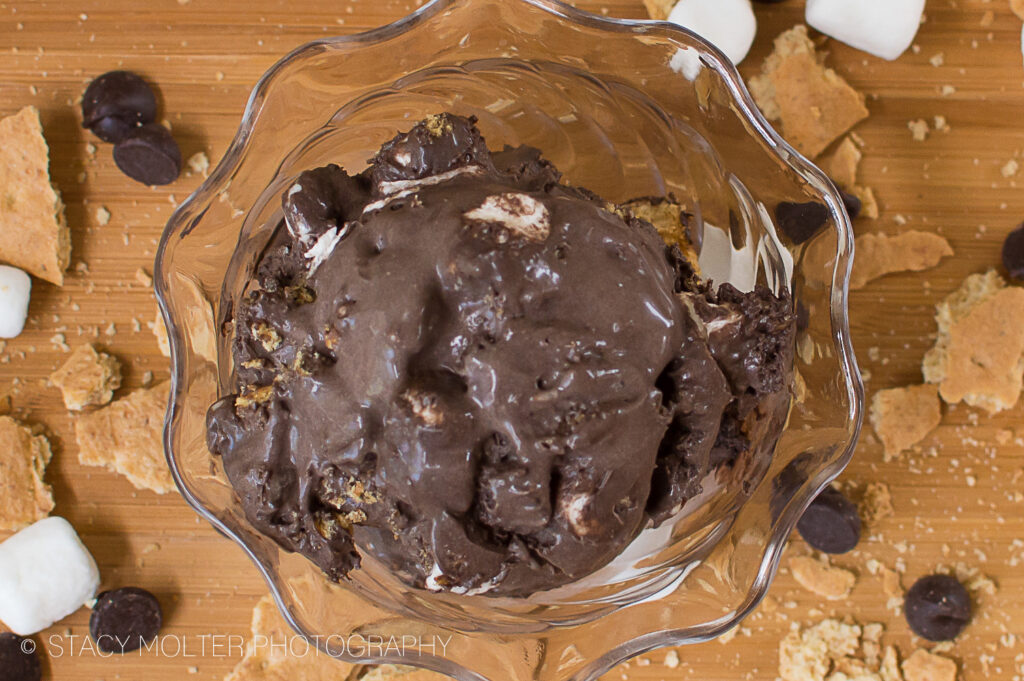 Dark Chocolate Toasted Marshmallow S'mores Ice Cream Recipe
For the love of chocolate! This Dark Chocolate Toasted Marshmallow S'mores Ice Cream Recipe is the quintessential summer dessert treat! Packed with toasted marshmallows, dark chocolate chips and chunks of graham cracker, this recipe will satisfy the summer dessert enthusiast in your life!
Ingredients:
1 cup unsweetened dark chocolate cocoa powder
2/3 cups granulated sugar
1/2 cup firmly packed brown sugar
4 3/4 cup heavy whipping cream, separated
1 tablespoon pure vanilla extract
4 sheet of graham cracker, crumbled (approx. 1 cup)
1 cup dark chocolate chips
2 cups mini marshmallows, toasted
Tip: Spray your fingers with a bit of cooking spray to keep the soft, toasted marshmallows from sticking to your fingers as you add them to the ice cream.
Directions:
Place the cocoa and sugars in a large bowl and stir to combine.
Add 1/2 the heavy whipping cream and use a hand mixer on low-speed or whisk to combine until the cocoa and sugars are dissolved, about 1-2 minutes.
Stir in the remaining heavy cream and vanilla.
Pour into the insert of ice cream maker and make according to ice cream maker instructions.
In the meantime, place marshmallows on a baking sheet and broil for about 3 minutes, taking care not to burn. Remove from oven and allow to cool.
Once ice cream is almost ready, add crumbled graham crackers and chocolate pieces. Tear apart marshmallows and add pieces to ice cream as well. (Note: If your ice cream maker cannot accommodate 4 cups of add-ins, place ice cream in a large metal bowl and stir in the add-ins by hand.)
Serve immediately with soft serve ice cream or place in an airtight container and place in freezer for a few hours or overnight for a firmer ice cream.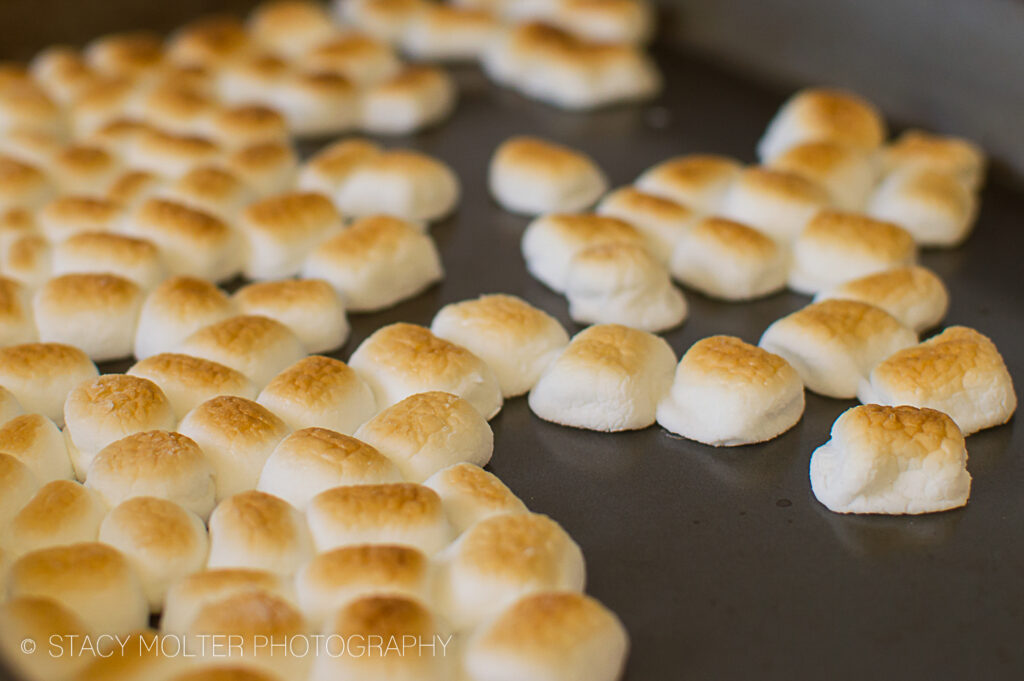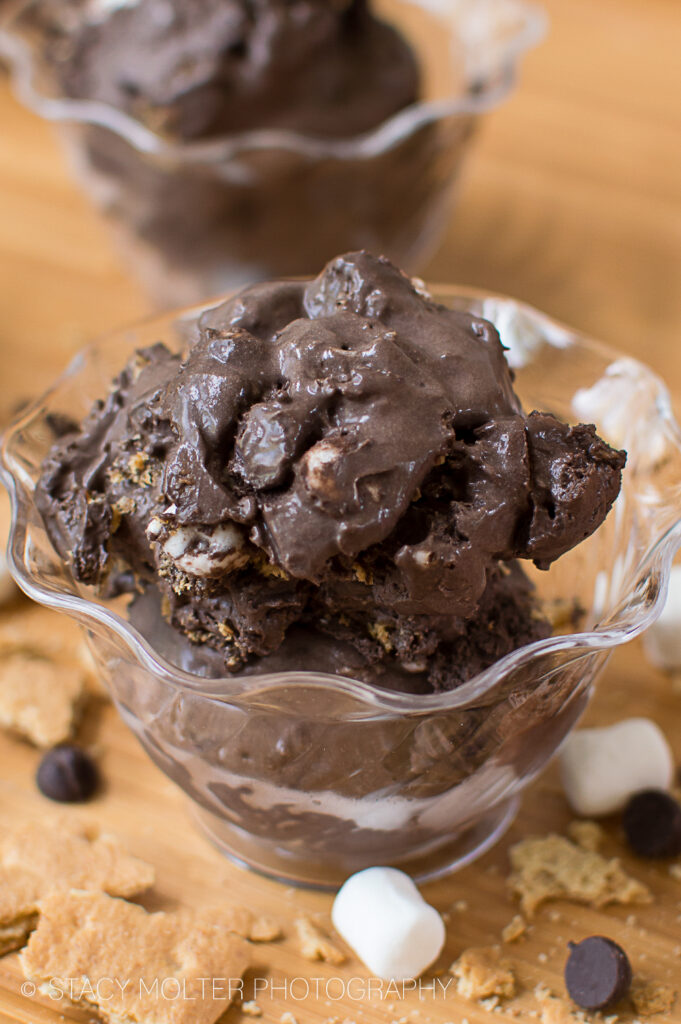 Be sure to keep some extra marshmallows, dark chocolate chips and crumbled graham crack for the young (and young at heart) who still love to add toppings to their ice cream desserts.