This early reading book list for elementary children is perfect for engaging young readers all year long. Whether you're supplementing your school's curriculum or helping children read all summer long, don't miss these favorite books for toddler children through 2nd grade.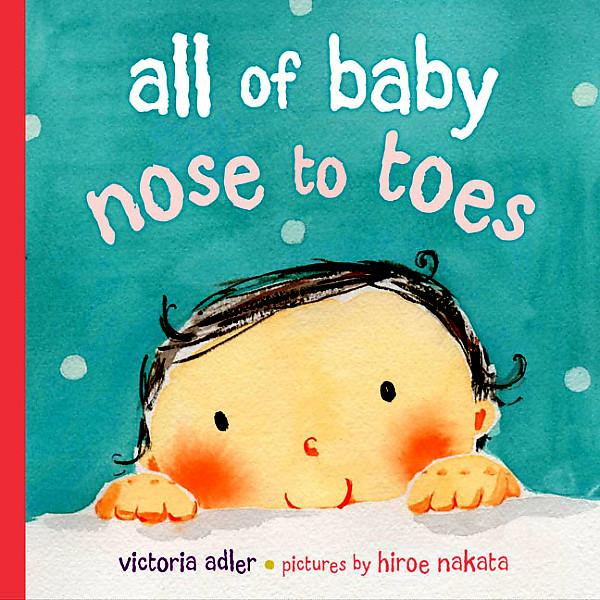 Early Reading Book List for Elementary School Children (from toddler age to 2nd grade.)
When we signed our boys up for three free summer reading programs for kids I had no idea where to start when it came to finding age-appropriate children's books at our local library, but with the help of the librarians at our local public library (who I think took pity on how lost I was with three young boys in tow), we now have an early reading book list of age appropriate books to get us through the summer.
Early Reading Books List and Board Books for Toddlers
All of Baby Nose to Toes Adler, Victoria
In bouncy rhymes, a family celebrates all their favorite parts of their baby.
Quinito, Day and Night Cumpiano, Ina
Quinito's day is full of opposites in this bilingual concept book.
Bebé Goes Shopping Elya, Susan Middleton
Spanish words punctuate a trip to the grocery store for a baby and her mama.
Mama Cat Has Three Kittens Fleming, Denise
Fluffy and Skinny follow Mama Cat everywhere, but what about Boris?
Hello, Baby! Fox, Mem
Introduce your little one to a jungle full of baby animals.
Ten Little Fingers and Ten Little Toes Fox, Mem
Nothing is sweeter than baby's ten chubby fingers and ten wiggly toes.
Book! George, Kristine O'Connell
A young child discovers the magic of his first book.
The Missing Chick Gorbachev, Valeri
The whole town joins the search when Mother Hen's chick disappears.
Orange Pear Apple Bear Gravett, Emily
One bear + three pieces of fruit = a unique concept book using four simple words.
I Am a Backhoe Hines, Anna Grossnickle
Play along as a child pretends to be different construction vehicles.
Rosie's Walk Hutchins, Pat
As Rosie takes an easy walk around the barnyard, a sly fox tries to catch up with her.
Early Reading Books for ages 3-5
I Love Saturdays y Domingos Alda, Alma Flor
A bilingual girl enjoys different activities with her two sets of grandparents.
Happy Birthday, Moon Asch, Frank
A convenient echo leads Bear on a quest for a birthday present for the moon.
Big Bad Bunny Billingsly, Franny
Big Bad Bunny can conquer anything until she gets a little lost.
An Annoying ABC Bottner, Barbara
Classroom chaos unfolds in alphabetical order from Adelaide to Zelda.
Not All Animals are Blue Boutignon, Beatrice
Each animal is a little different in this series of riddles for young readers.
Always in Trouble Demas, Corinne
Emma's troublesome dog wreaks havoc every day of the week.
Thank You, Bear Foley, Greg
Bear can't wait to share his special discovery with his best friend, Mouse.
April and Esme: Tooth Fairies Graham, Bob
Two young tooth fairies take on their first mission.
Blue Chameleon Gravett, Emily
Chameleon changes color and shape to try and find a friend.
Pink Me Up Harper, Charise Mericle
A young bunny prepares her Dad for a Pink Party.
Wemberly Worried Henkes, Kevin
Wemberly worries about everything, but especially about her first day at preschool.
Early Reading Books for grades K-2
The Chicken of the Family Amato, Mary
Henrietta makes the best of the situation when her older sisters convince her that she's actually a chicken.
Miss Brooks Loves Books (And I Don't) Bottner, Barbara
A reluctant reader is unimpressed by her quirky and enthusiastic school librarian.
Chavela and the Magic Bubble Brown, Monica
A giant bubble transports Chavela to Mexico where she learns the origins of chewing gum.
Muncha! Muncha! Muncha! Fleming, Candace
Mr. McGreely defends his garden from three very persistent rabbits.
Zen Shorts Muth, Jon
Karl, Addy, and Michael each spend time with Stillwater the Panda and his simple yet enlightening stories.
What Really Happened to Humpty? Ransom, Jeanie
Detective Joe Dumpty investigates his brother Humpty's fall – could he have been pushed?
Epossumondas Plays Possum Salley, Coleen
Naughty Epossumondas gets lost in the swamp and must play dead to escape the Loup-garou.
Duck on a Bike Shannon, David
Duck causes a stir in the barnyard when he decides to try riding a bike.
Ling and Ting: Not Exactly the Same Lin, Grace
Twin sisters may look exactly alike, but they are very different people.
Little Mouse Gets Ready Smith, Jeff
A mouse prepares for a busy day in the barn.
Cowgirl Kate and Cocoa Silverman, Erica
Clever Kate and her sometimes lazy horse, Cocoa, share adventures around the farm.
Cork and Fuzz Chaconas, Dori
Despite being complete opposites, a muskrat, and a possum find friendship together.
Wolfsnail: A Backyard Predator Campbell, Sarah
A fascinating look at a fierce, fast, and slimy predator.
Hip Pocket Papa Markle, Sandra
Deep in Australia, an amazing little frog carries dozens of babies in specially placed pockets.
Binky the Space Cat Spires, Ashley
Binky bravely defends his humans from the invading aliens (bugs) of outer space (outside).
Welcome to the Bed & Biscuit Carris, Joan
Grandpa Bender and his three trusty companions run a boarding house for animals.
The Trouble With Chickens: A JJ Tully Mystery Cronin, Doreen
A retired rescue dog is roped into a hard-boiled mystery involving a hen's missing chicks.
Dream Stealer Feischman, Sid
Brave Susana challenges the Dream Stealer after he takes her only link to her distant best friend.
Make Way for Dyamonde Daniel Grimes, Nikki
Dyamonde may be the new girl, but she's ready to take the neighborhood by storm.
Just Grace Harper, Charise Mericle
One of four Graces in her third-grade class, Just Grace tries to set herself apart.
Toys Go Out: Being the Adventures of a Knowledgeable Stingray, a Toughy Little Buffalo, and Someone Called Plastic Jenkins, Emily
An unusual trio of beloved toys explores the world of the house while their girl is away.
Alvin Ho: Allergic to Girls, School, and Other Scary Things Look, Lenore
Second grader Alvin is terrified of everything, except at home when he can be Firecracker Man.
What are your favorite books to add to our early reading book list for elementary school children?