Oxnard Restaurant Week 2019 "Tacos, Treats & Tastings"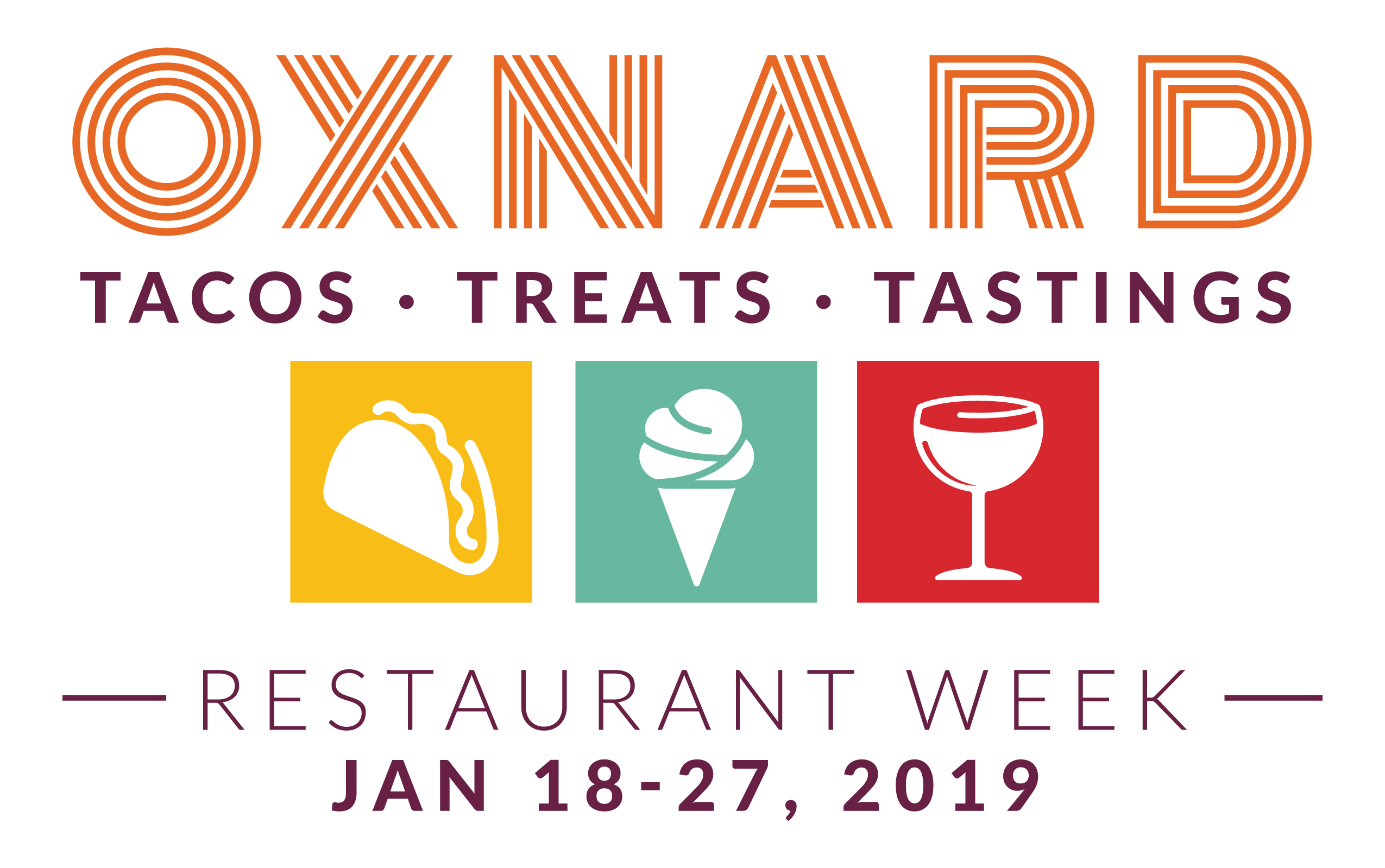 Put the diet aside and treat yourself to a culinary feast during Oxnard Restaurant Week 2019, "Tacos, Treats & Tastings". The week-long celebration spotlights Oxnard's culinary culture taking place Friday, January 18, 2019 through Sunday, January 27, 2019.
Many of Oxnard's unique restaurants will offer foodies the opportunity to savor scrumptious cuisine and play on this year's theme to create signature dishes such as taco plates, sweet treats and thirst-quenching beverages, complete with reduced prices and enticing offers.
Participating eateries to date include Blaze Pizza, Cabo Seafood Grill & Cantina, Clearwater at Riverpark, Coastal Grill, Fresh & Fabulous, Heritage Coffee & Gifts, Kanaloa Seafood, La Dolce Vita, Missy's Cupcake Creations, Otani's Fish Market & Restaurant, Palm Boy Coffee & Acai, PokeCeviche, Red Tandem Brewery, Scratch Sandwich Counter, the Shores Restaurant, Tierra Sur Restaurant, Ventura BBQ Company and Xielo Artisan Desserts.
Oxnard's Restaurant Week is held annually in conjunction with California Restaurant Month designed to promote culinary travel throughout the state. A list of participating restaurants and menu options will be updated and available online at www.visitoxnard.com/restaurantweek.
Related Events