How cute are these little Sleeping Woodland Creatures printables! The sweet little fox, mouse, porcupine, and moose featured in this free printables for home decor collection are the perfect friends to accompany your little ones on any magical journey as they dream away comfortably in their nursery or playroom.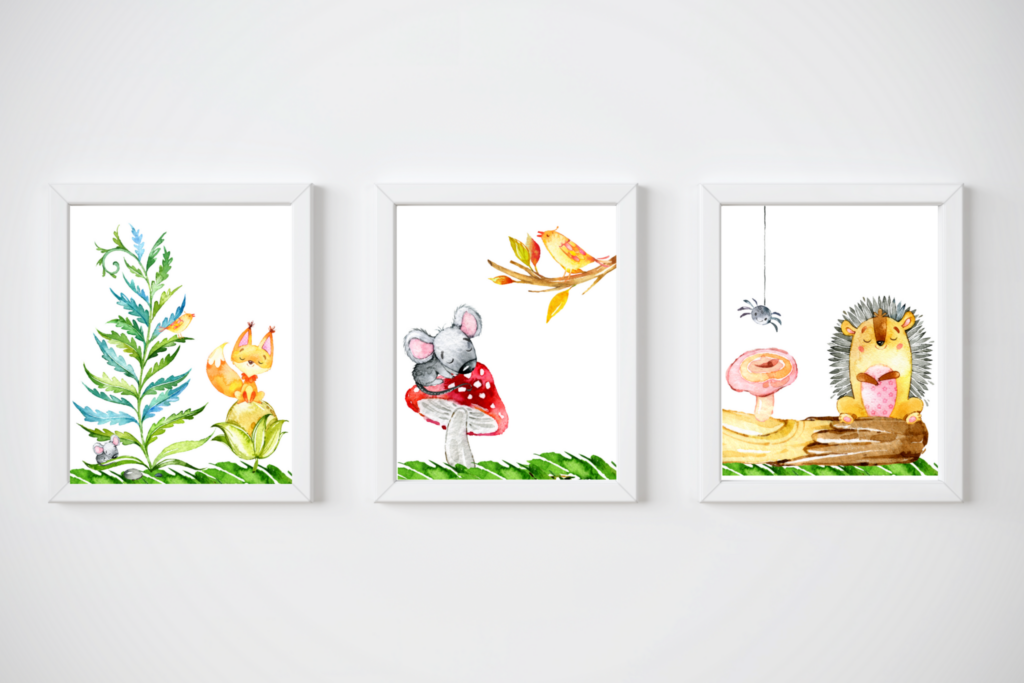 See also: Cloud Moon Stars Wall Decor Printable
Free Printables for Home Decor
This free printables for home decor collections are compiled in a .pdf ebook format in full-sized comes in 8″ x 10″ pages. For best results, print pages 3-7 on cardstock paper. These printables are for your personal use only, so please keep that in mind while printing. Commercial use is prohibited.
To display your free Sleeping Woodland Creature printable, purchase any type of frame from an inexpensive dollar store frame to something a little fancier and special and hang on a wall in your choice of room.
For a fun DIY puzzle idea, print these free printables on extra thick cardstock and cut into shapes for hours of endless fun. While you're here, check out my other home decor ideas and free printables for families and kids. You find a ton of free fun activities to do with your kids.
Download the complete set of three free printables for home decor here.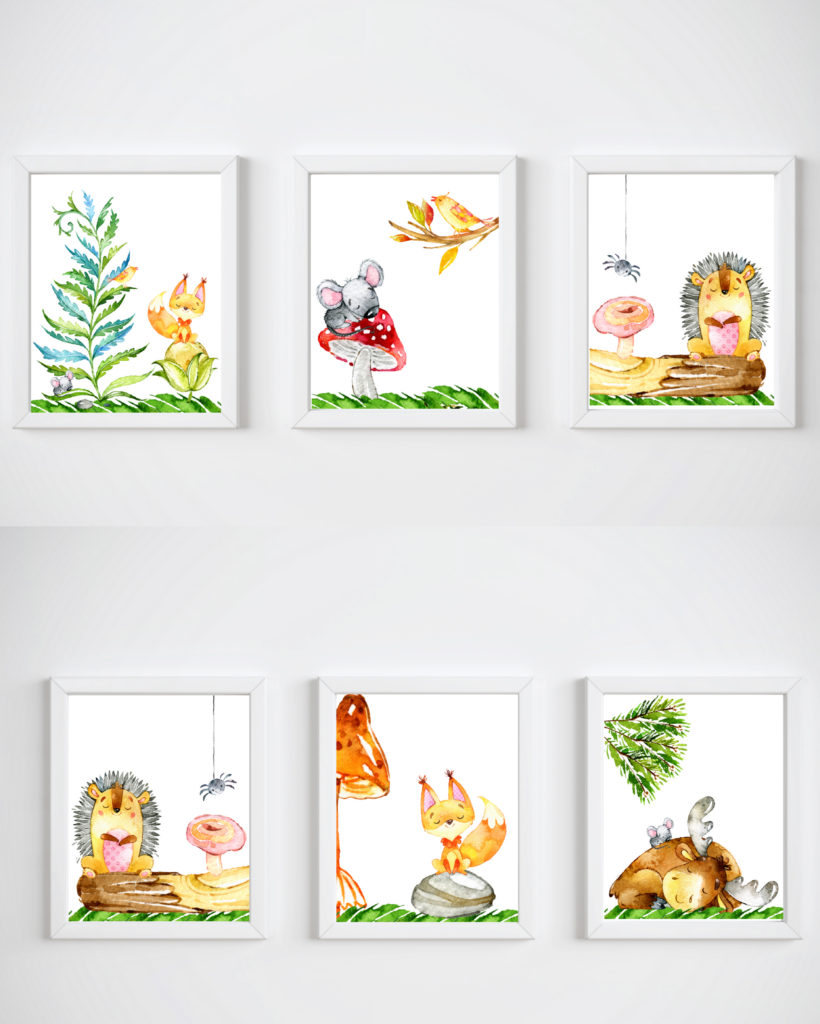 Want more free printables for home decor? Let us know in the comments below.