We love Sharky's Woodfired Mexican Grill®! So much so that our three-year old daughter requested that we cater Sharky's for her birthday party. We did, and everyone loved it!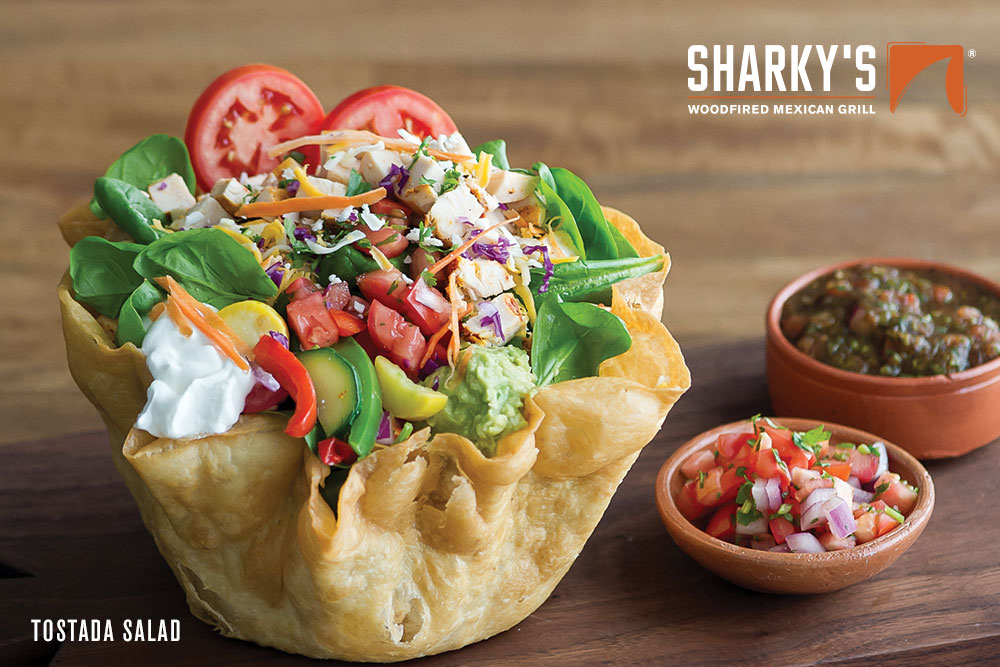 At Sharky's Woodfired Mexican Grill®, the mission is all about serving made-to-order, flavorful Mexican-inspired dishes that offer everyone the chance to "Feel Good About Eating, " which is why we're so excited to help you give the gift of Sharky's Woodfired Mexican Grill® to friends and family this holiday season, and enter to win two $25 Sharky's Woodfired Mexican Grill® gift cards of your own!
Learn more about how you can give and win with Sharky's this holiday season below!
Feel Good About Eating …and Gifting!
This season, Sharky's guests can feel good about gifting by sharing the experience with their family, friends, co-workers, teachers and other special people, and receive a holiday bonus for themselves. Guests who purchase $25 in gift cards between Mon., Nov. 23, and Thurs., Dec. 24, will receive a $5 bonus card that can be redeemed from Fri., Jan. 1, 2016 to Tues., Mar. 1, 2016.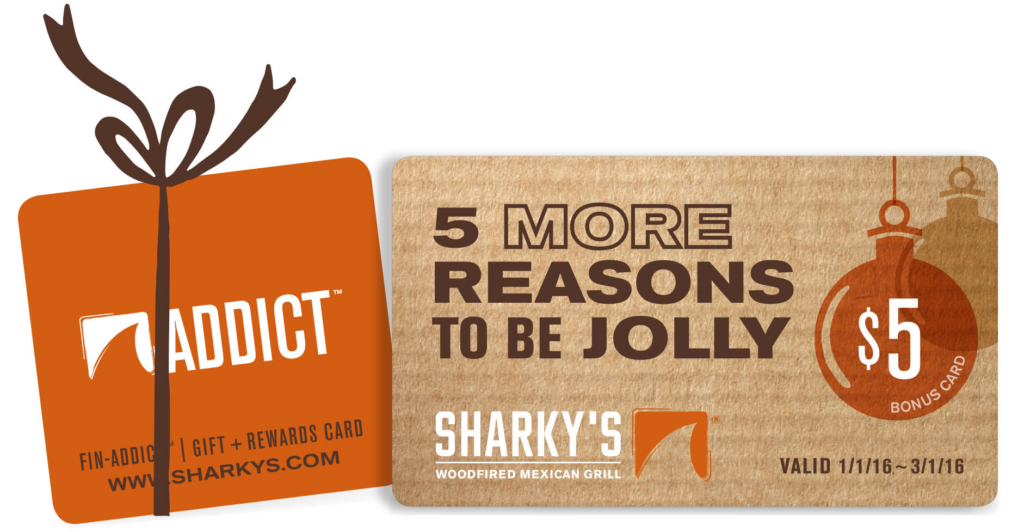 Sharky's Woodfired Mexican Grill Gift Card Giveaway®
In the spirit of the holidays, we're also giving away two, $25 gift cards to one of our followers. Simply enter through the Rafflecopter widget below for your chance to win!
We're sorry. This giveaway has ended.
About Sharky's Woodfired Mexican Grill®
Making a difference with food was the premise behind Sharky's Woodfired Mexican Grill when the first restaurant opened in Sherman Oaks, California in 1992. The founder, Steve Paperno, had a vision to combine the variety of flavors he experienced traveling through Mexico with innovative recipes and his passion for healthy living.
Steve noticed much of the food at restaurants was processed and lacked healthy options. His passion for eating organic and natural food along with his active healthy lifestyle inspired him to fill this void and make a difference in the way people dined out.
The result is an innovative menu that strives to use fresh, natural and organic ingredients combined with unique cooking styles for enhanced flavor and the promise of excellence and satisfaction.
Today, there are 23 restaurants located primarily in Los Angeles, Orange and Ventura counties. While we continue to develop and look for new opportunities, we never forget our roots. Since 1992, Sharky's has evolved both in style and menu, but the essential spirit and ambience of every restaurant is tied directly to Steve's original vision to bring about change with food.
Portions of the material have been provided by Sharky's Woodfired Mexican Grill.