In addition to a special presentation of 'Inside Out' during our visit to Pixar Animation Studios, we were invited to screen Lava, the latest Pixar short inspired by the isolated beauty of tropical islands and the explosive allure of ocean volcanoes. 'LAVA' opens in theaters on June 19, 2015, in front of 'Inside Out.'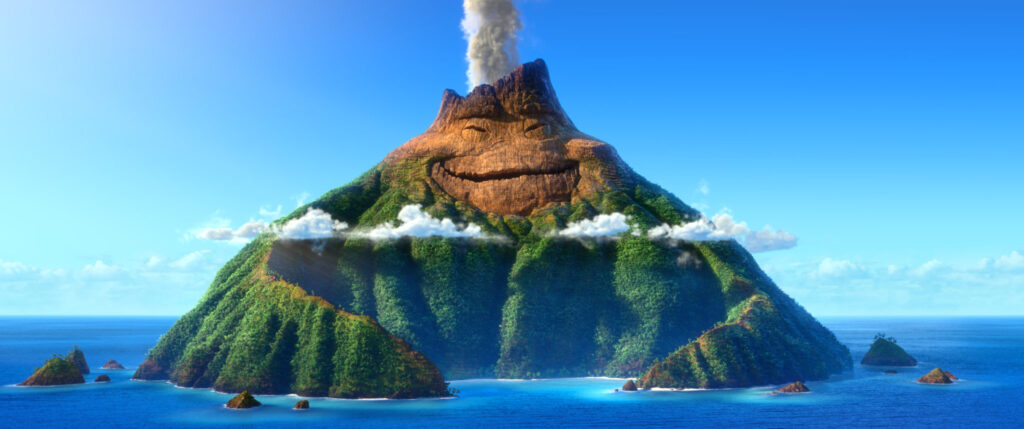 The Skywalker Ranch, Pixar Animation Studio blogger group!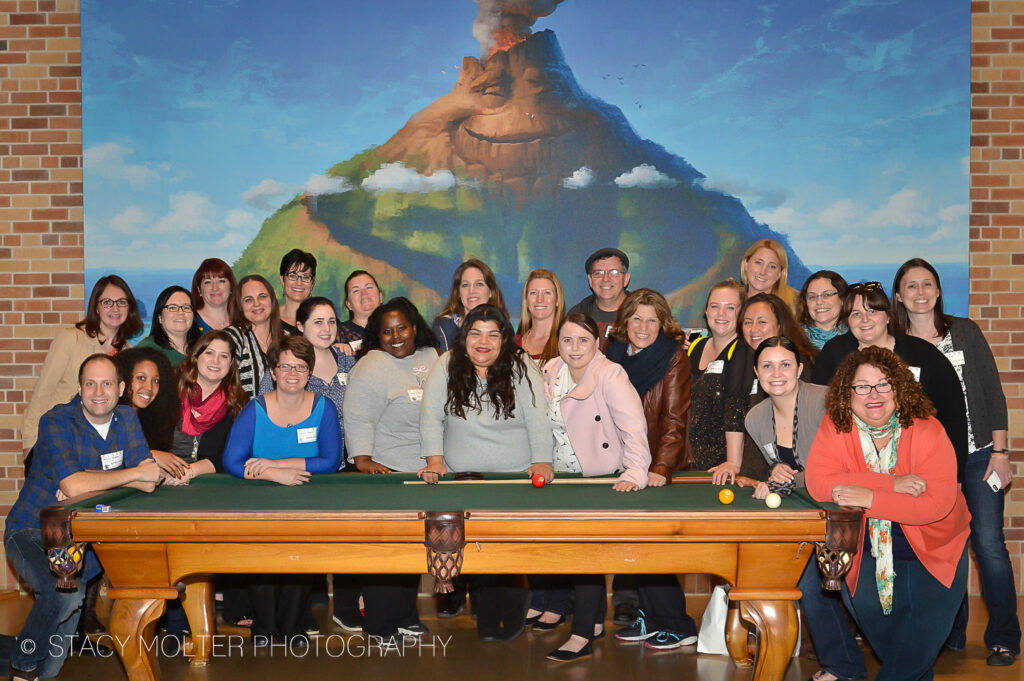 The Inspiration Behind 'Lava'
The inspiration for 'Lava' came to Director James Ford Murphy after his honeymoon on Hawaii, where he fell in love with Hawaii, volcanoes, and Hawaiian music. After hearing the hauntingly beautiful rendition of 'Somewhere Over the Rainbow' by Israel Kamakawiwo'ole, he knew he had to come up with an idea for a short that made him feel the same way that song did.
As Director James Ford Murphy developed the idea and the story for 'Lava' he also wrote this song that is featured in the movie, which you can hear him perform live for us below.
Not only did Director James Ford Murphy write this song, but he also learned how to play the ukelele specifically for this movie.
Once the idea was given the green light, Director James Ford Murphy spent the next year listening to Hawaiian music with the intention oft the song would be sung by traditional Hawaiian singers.
In his search for the perfect Hawaiian singer, Director James Ford Murphy found a festival called the Nā Hōkū Hanohano Awards, the Grammy Awards for Hawaiian music held every May in Honolulu. This would be the perfect opportunity for him to see, meet, and hear wonderful Hawaiian musicians, and this is where he found the two voices for the movie, Napua Greig (voice of Lele) and Kuana Torres Kahele (voice of Uku).
Interview: Director James Ford Murphy and Producer Andrea Warren
Q: How did you give the volcanoes their names?
Director James Ford Murphy: Uku is the male volcano, and Lele is the female volcano. Together they are the island of Ukulele.
Q: How long did it take you to write the song?
Director James Ford Murphy: I would say it took me about six months to pitch it, and then I was writing it all the way until the story locked. The structure of the song didn't change from the pitch to the final. We pulled out a verse, changed some words, John [Lasseter] had a couple line tweaks, and it evolved. After we locked our reels, we recorded the song with the singers, and that was really inspiring.
It turns out, Napua Greig and Kuana Torres Kahele actually grew up together. They were in hula school together as kids, they call themselves hula brothers and sisters, and they both were pulled out at a very young age to become the singers. It was just fantastic.
Producer Andrea Warren: It was cool, because it gave them such a natural, wonderful chemistry.
Q: Did you hold auditions for them, or did you hand-pick them?
Director James Ford Murphy: We hand-picked them. I would say the audition was going to the Nā Hōkū Hanohano Awards, where we really got to see a lot of people. Part of it is as much as meeting them and finding who would totally be into doing this and bringing an energy to it, and really a respect and legitimacy to the work they do in the song.
All their [Napua Greig and Kuana Torres Kahele] records are sung in Hawaiian so it's a big leap of faith, because once you go from Hawaiian to English you run a big risk of breaking the spell. What we found with both of them, is the spell continued in both languages. They both had a sense of beauty in their voice and beautiful melodies. Both their voices have a richness that feels like it comes from the earth, and we thought it was really important to get that.
Producer Andrea Warren: Ultimately this is a character, and these are the character voices, and there's the casting element.
Q: Do you see their story continuing in another short down the road?
Director James Ford Murphy: Maybe….
Q: Was there a particular technical challenge you were addressing in this animation?
Director James Ford Murphy: Yes. A lot. The biggest thing that John Lasseter really got excited about was the scale. That was something that he said we haven't done very well in computer animation, we're not good at establishing scale.
The other thing was to have characters that are also our set. So you have vegetation and rock textures on your characters, and how to get that all coalescing. The third thing was to have effects coming from the characters.
About Inside Out
From an adventurous balloon ride above the clouds to a monster-filled metropolis, Academy Award®-winning director Pete Docter ("Monsters, Inc.," "Up") has taken audiences to unique and imaginative places. In Disney•Pixar's original movie " Inside Out," he will take us to the most extraordinary location of all—inside the mind.
Growing up can be a bumpy road, and it's no exception for Riley, who is uprooted from her Midwest life when her father starts a new job in San Francisco. Like all of us, Riley is guided by her emotions – Joy (Amy Poehler), Fear (Bill Hader), Anger (Lewis Black), Disgust (Mindy Kaling) and Sadness (Phyllis Smith). The emotions live in Headquarters, the control center inside Riley's mind, where they help advise her through everyday life. As Riley and her emotions struggle to adjust to a new life in San Francisco, turmoil ensues in Headquarters. Although Joy, Riley's main and most important emotion, tries to keep things positive, the emotions conflict on how best to navigate a new city, house and school.
Portions of the material and expenses for this event has been provided courtesy of Walt Disney Studios, all opinions are my own.