LION is the touching true story of five-year-old Saroo, who gets lost on a train traveling away from his home and family. Inspired by a true story, LION shows us that even if we lose our way we should never lose hope. The newly released LION Blu-ray and DVD feature exclusive bonus content, including deleted scenes, behind the scenes gallery, and "Never Give Up" official lyric video performed by Sia. LION is now available on BluRay, DVD, On Demand, and on Digital HD!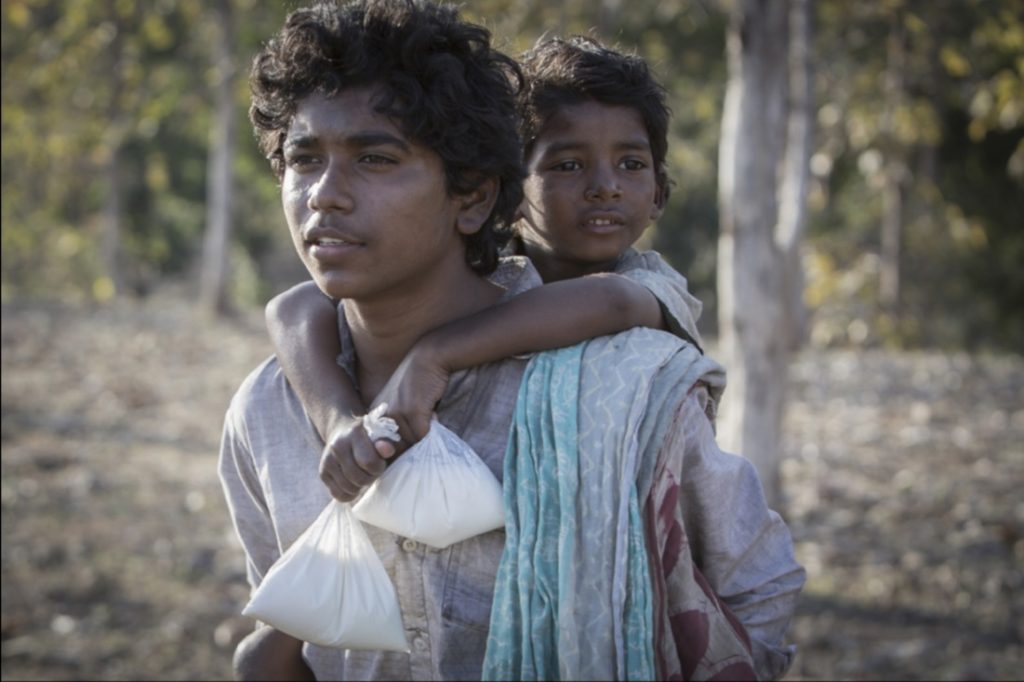 LION BluRay Now Available
Frightened and bewildered, Saroo ends up thousands of miles away, in chaotic Kolkata. Somehow he survives living on the streets, escaping all sorts of terrors and close calls in the process, before ending up in an orphanage that is itself not exactly a safe haven. Eventually, Saroo is adopted by an Australian couple (Nicole Kidman and David Wenham), and finds love and security as he grows up in Hobart.
As an adult, not wanting to hurt his adoptive parents' feelings, Saroo (Dev Patel) suppresses his past, his emotional need for reunification and his hope of ever finding his lost mother and brother. But a chance meeting with some fellow Indians reawakens his buried yearning. Armed with only a handful of memories, his unwavering determination, and a revolutionary technology known as Google Earth, Saroo sets out to find his lost family and finally return to his first home.
LION epitomizes what family is, and where home is. It's not about blood, and it's not about the walls around you. Instead, a family is shown to be a much deeper spiritual experience, and something that cannot be replaced. The love brothers Saroo and Guddu share is the type of love every parent hopes their children have for each other, while the love adoptive parents John and Sue Brierley show for their two adopted sons cannot be matched.
The film itself is visually stunning, and with much of the film in Hindi lends to the authenticity of the story itself. The soundtrack is absolutely beautiful and captures the movie flawlessly, bringing together two cultures, and more importantly two lives. What we love most about this film, is that LION has a simple storyline that is gripping, moving, and emotional. LION is a must see for families.
Garth Davis' directorial film debut garnered six Academy Award® nominations including Best Picture. The film features an astounding cast with Best Supporting Actor nominee Dev Patel (Slumdog Millionaire), Rooney Mara (The Girl with the Dragon Tattoo), David Wenham (300), Best Supporting Actress nominee Nicole Kidman (Academy Award® winner for The Hours) and newcomers Abhishek Bharate and Sunny Pawar. Additional Academy Award® nominations include Best Music (Original Score), Best Cinematography and Best Writing (Adapted Screenplay).
LION is now available on BluRay, DVD, On Demand, and on Digital HD!