This is a sponsored post on behalf of Disney Junior.
Rock out with Vampirina and her two best friends in the all-new DVD.
Vampirina: Ghoul Girls Rock!. Based on Disney Junior's series Vamparina, the story follows the lives of Vee Hauntley and her family who have to learn to do things the Pennsylvania way after a move from their hometown of Transylvania, all while concealing their identity from neighbors and friends. In this latest home release, Vampirina and her two best friends, Poppy and Bridget, feel the beat as they take the stage and start their very own band: the Ghoul Girls!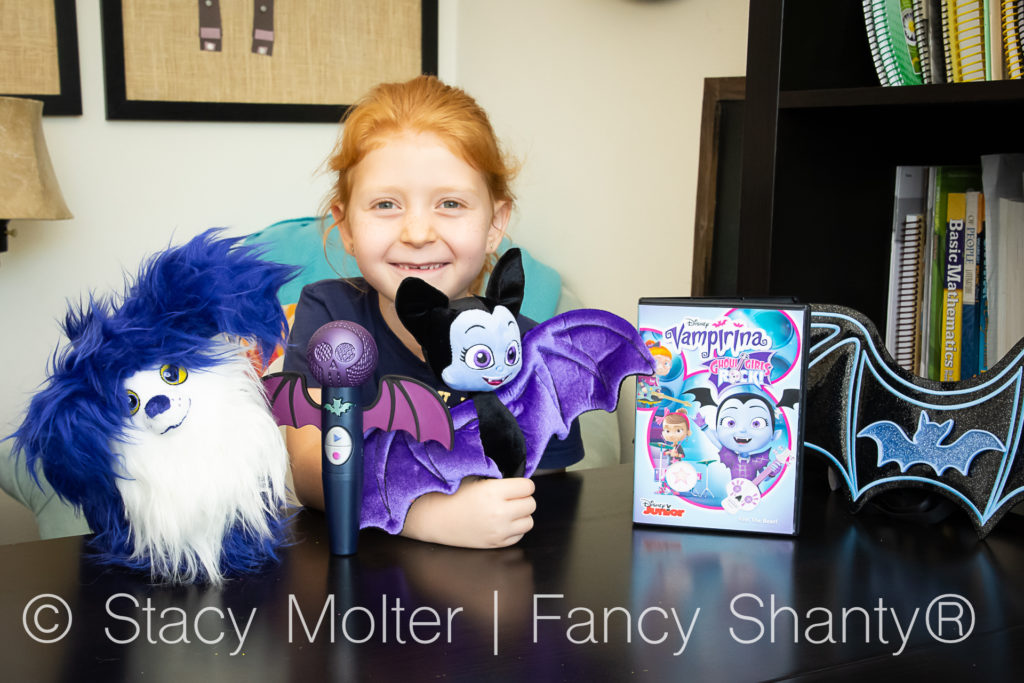 Ghoul Girls Rock in all-new Vampirina DVD
Cheer on Vamperina, Poppy, and Bridget as they travel to Transylvania for their first-ever talent competition and go on many more awesome adventures! Amped with six music-filled episodes, plus seven bonus animated shorts, Vampirina: Ghoul Girls Rock! soars to fang-tastic new heights as Vee and her friends learn how to find their inner ghoul and rock out!
Voice cast includes: 
Isabella Crovetti as Vampirina; Lauren Graham as Oxana Hauntley; James Van Der Beek as Boris Hauntley; Wanda Sykes as Gregoria; Mitchell Whitfield as Demi; Jordan Alexa Davis as Poppy; ViviAnn Yee as Bridget; and Dee Bradley Baker as Wolfie.
Episodes on the DVD include:
Vampire Weekend / The Bird Who Knew Too Much

The Ghoul Girls / Game Nigh
Oldie But a Ghouldie / Beast in Sho
Vampirina Ballerina / Treasure Haunter
Home Scream Hom
Countess Vee / Frights, Camera, Action!
Bonus: Vampirina Ghoul Girls Rock! Music Video Shorts:
Living the Scream

Inner Ghoul
Transylvania Girls
Ghoul Glam
Boogieman Boogie
Everybody Scream, Everybody Howl
The Mummy Rap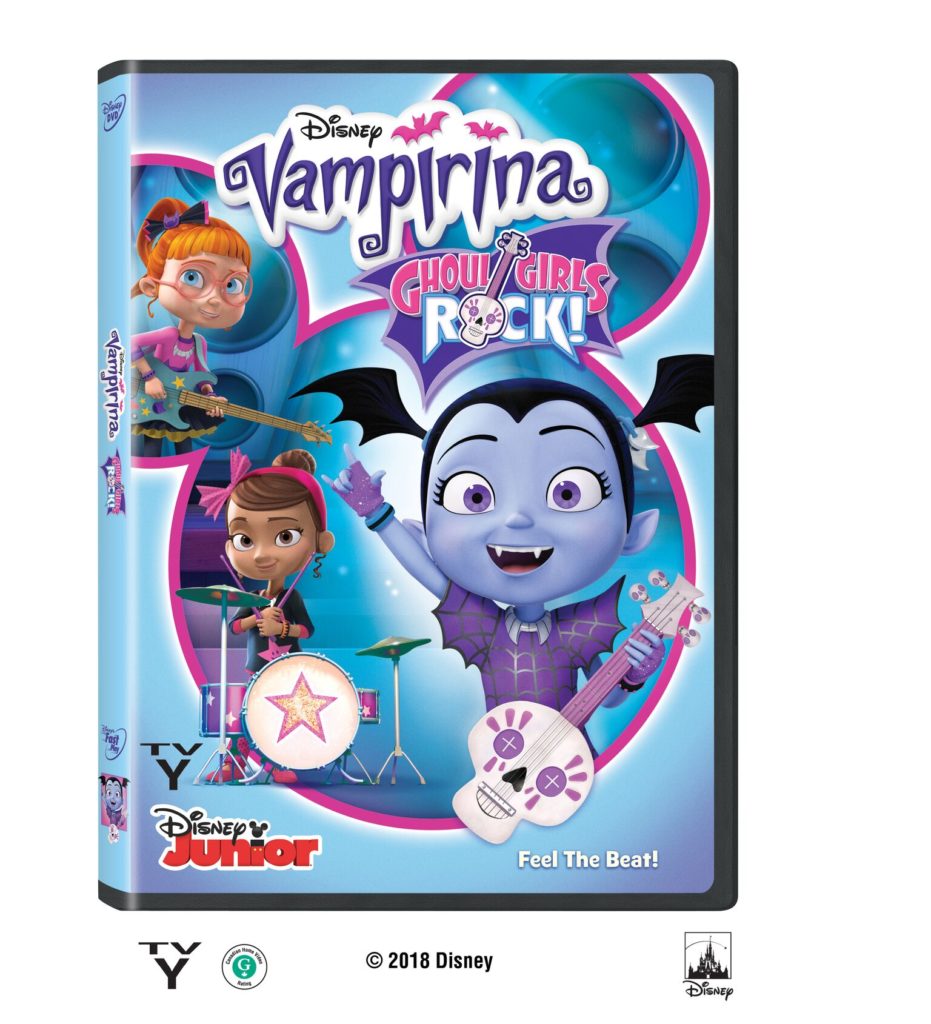 Must-Have Vampirina Toys This Holiday Season
In celebration of this latest release from Disney Junior, we're sharing our daughter's list of the must-have Vampirina Toys for this holiday season. Check out her favorites picks perfect for any Vamp Fan.