The opinions in this article are my own. I do not work for, or with any brand mentioned in this article, nor do I have any official relationship with them. I have a relationship with Gigasavvy, for whom I create original editorial content.
Last weekend we attended a pizza making party at the Naples Ristorante Downtown Disney restaurant, where you too can host a hands-on pizza making event for your birthday celebrations, company functions, or just because, as you and your friends learn how to "toss" your own pizzas! Plus, Naples Ristorante not only has the "best" pizza and family dining in Downtown Disney, they also have an awesome happy hour!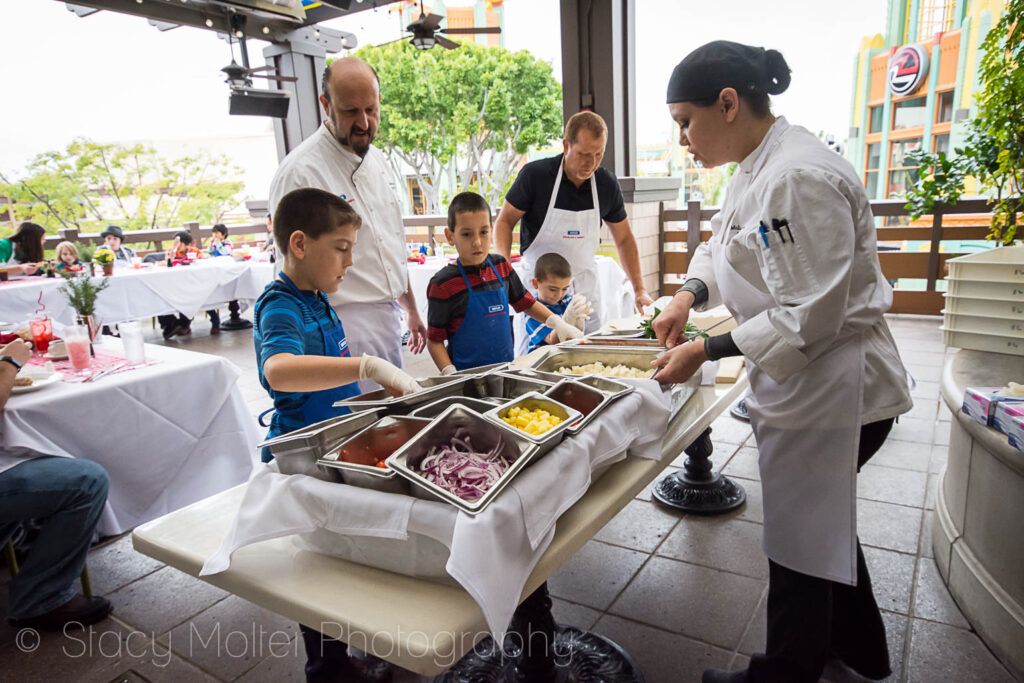 As part of the pizza making experience, we enjoyed a menu consisting of their Insalata Mista (mixed green salad with fresh tomatoes, cucumbers, in a red wine vinaigrette), own pizza creation, and a refreshing beverage. Hot tip: You just have to try their Chocolate Italian soda. It's to die for!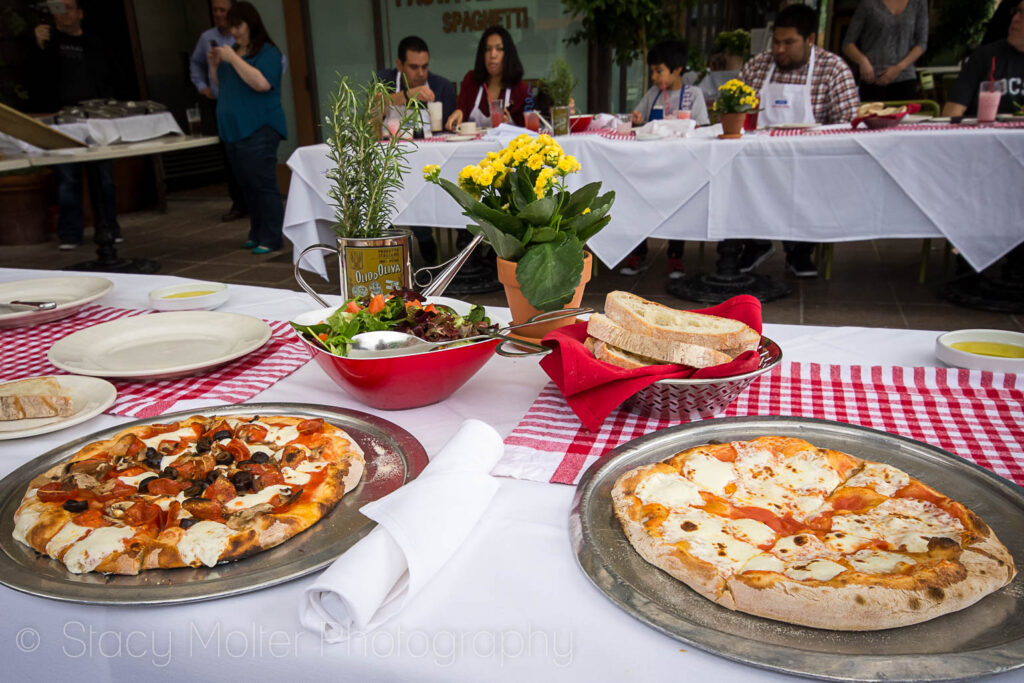 The Italian Soda Bar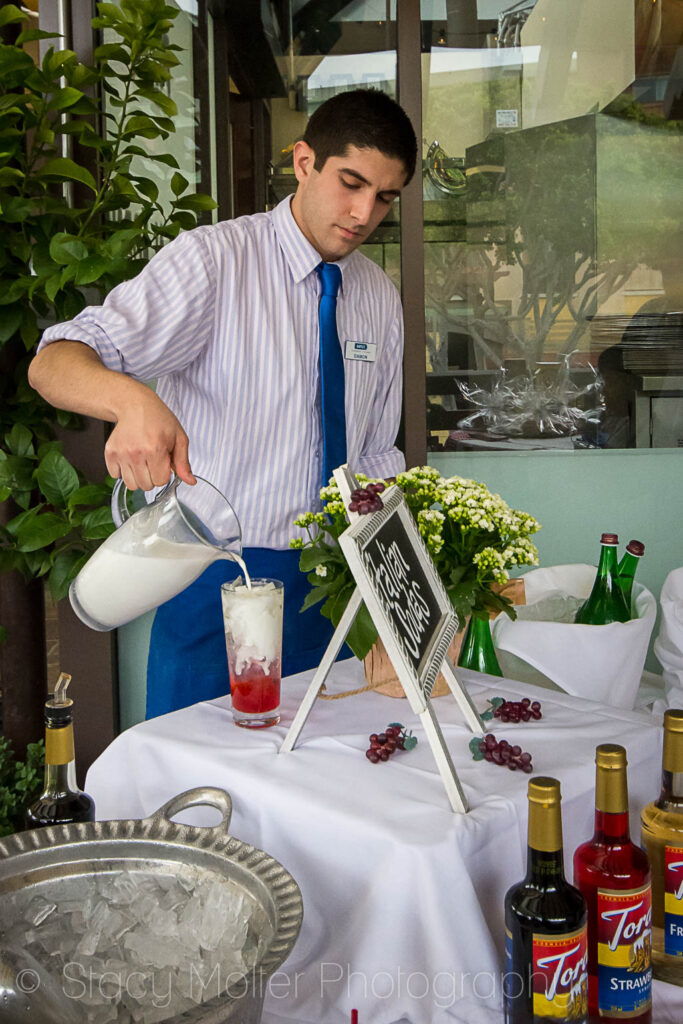 Book Your Pizza Making Party at Naples Ristorante Downtown Disney Restaurant
To kick off your pizza making party at Naples, their chef will guide you through everything you need to know about rolling out the pizza dough. From the picture-perfect toss to how to gently knead the dough to remove the air bubbles, and even how to shape your pizza, the chefs at Naples will make sure your dough will be perfectly prepped to bake up crispy on the outside yet soft and chewy on the inside.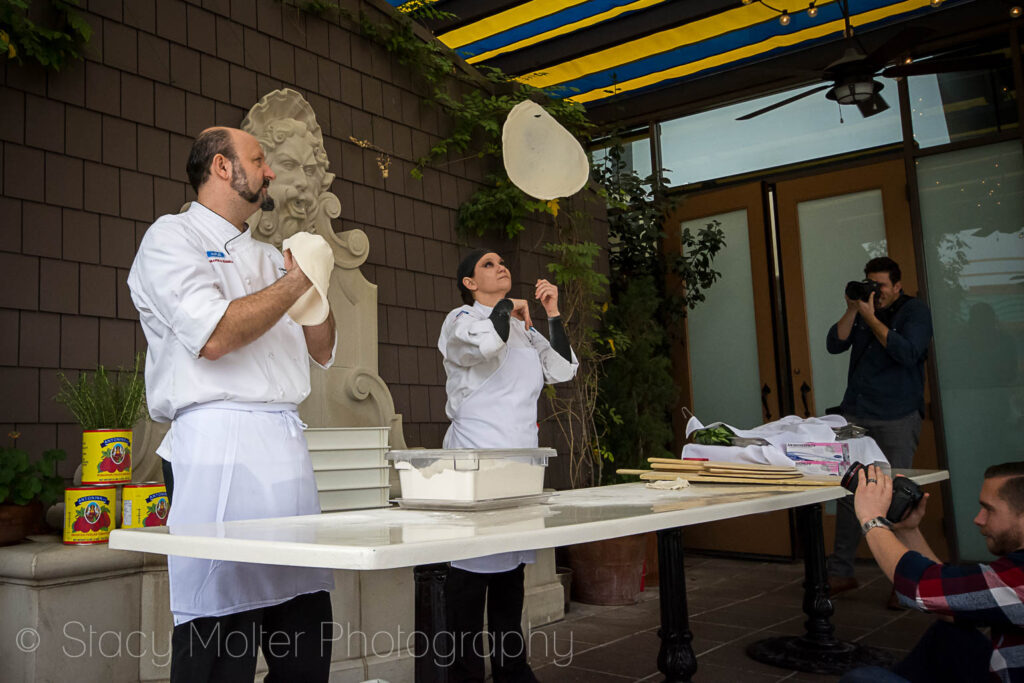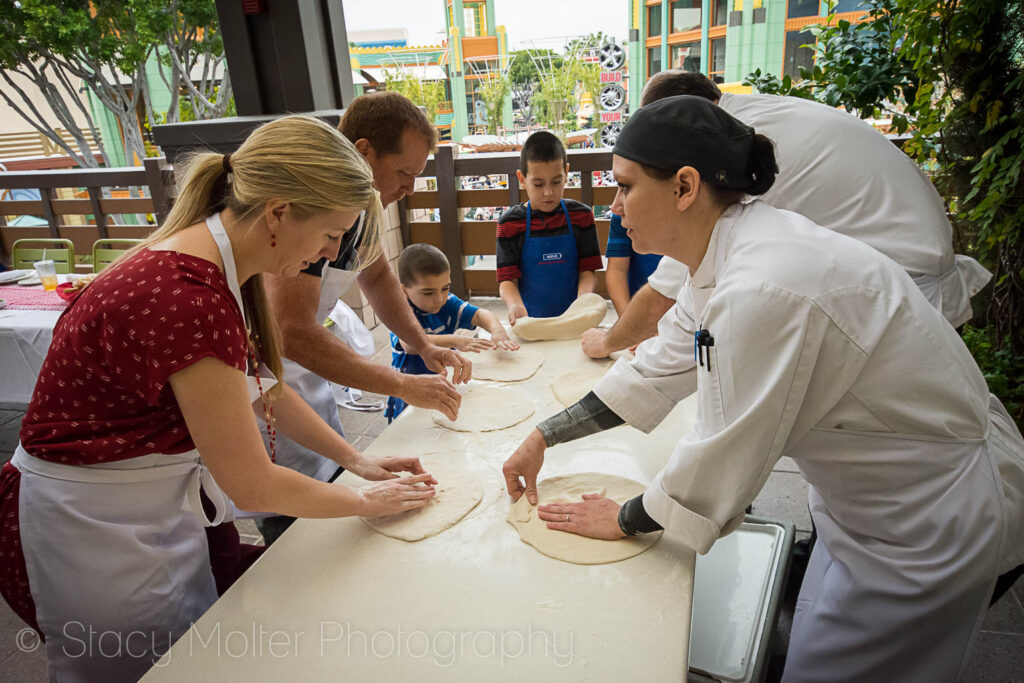 Once your dough is perfectly prepped, it's time for you to assemble your toppings. With options like fresh mozzarella, tomatoes, mushrooms, olives, pineapple, green peppers, pancetta ham, spicy italian sausage, pepperoni, roasted chicken, and more, you're sure to create your ultimate pizza.
But, did you know the key to the perfect pizza is to not add too many toppings? It's true. Too many toppings will keep your pizza from cooking evenly leaving you a soggy mess in the middle, and no one wants that!
And that's what's so great about having a pizza party at Naples! The chefs at Naples will share all their amazing secrets on how to make the perfect pizza with you and your friends so your pizza will be flawless.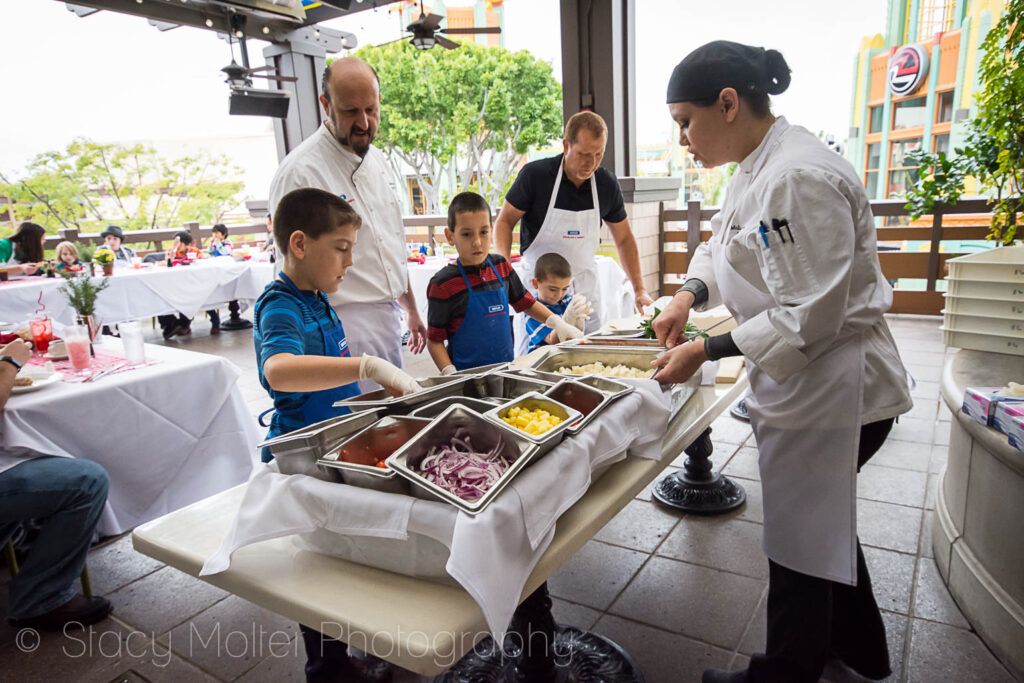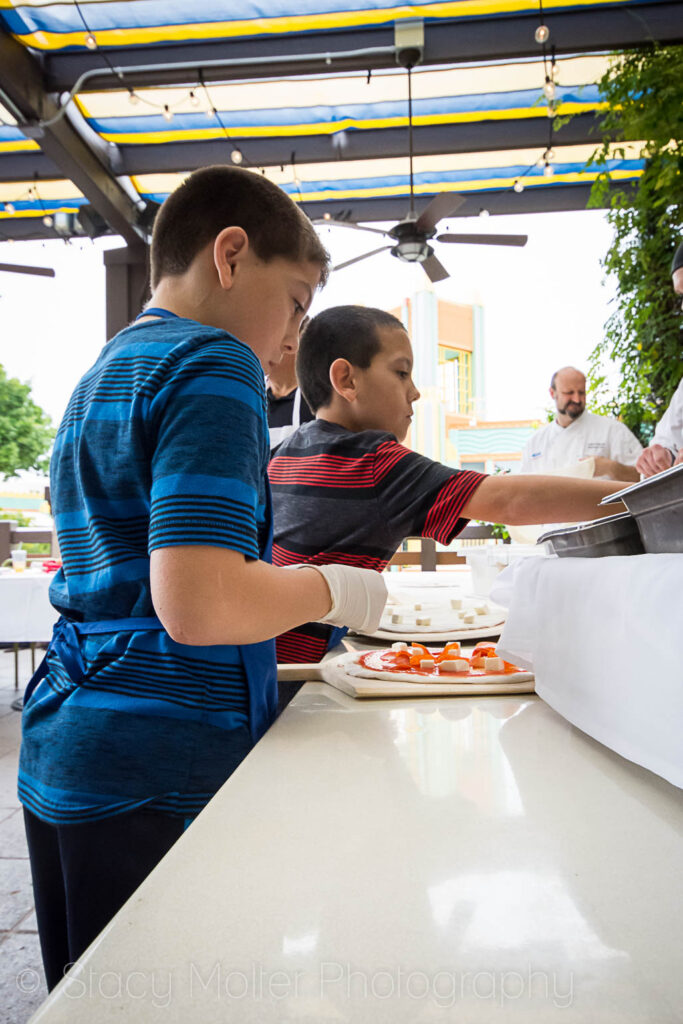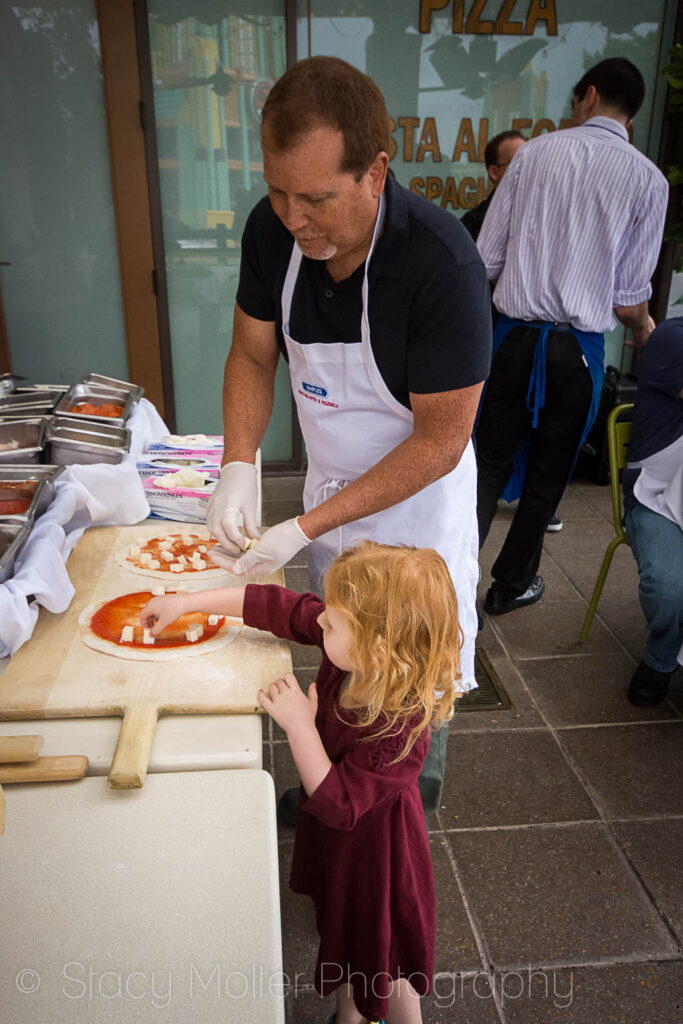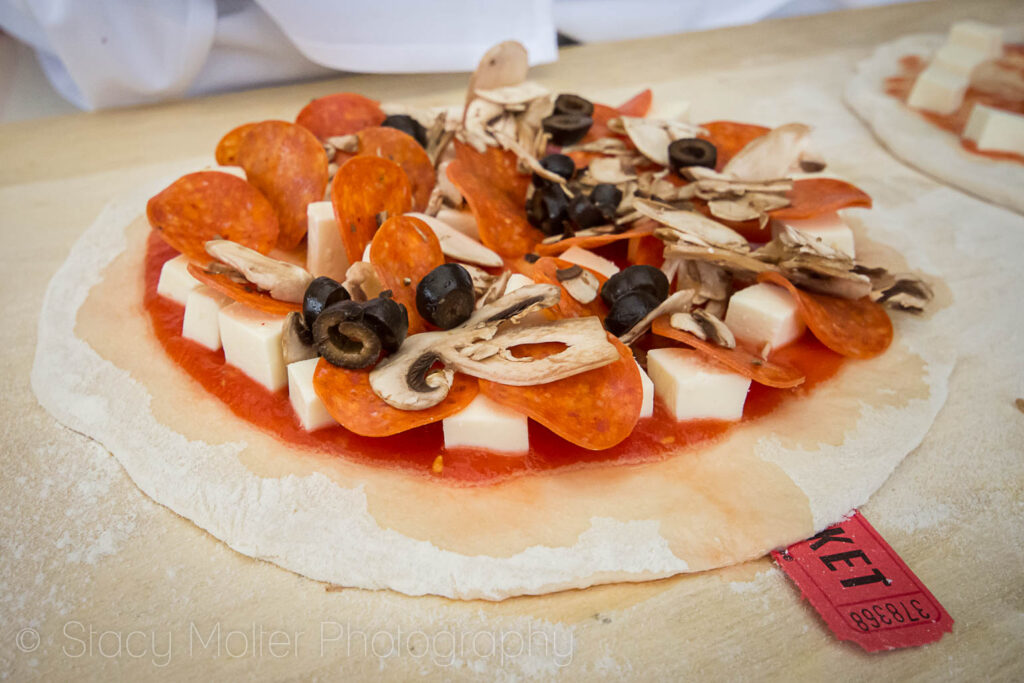 Once your topping are placed it's time to bake your appetizing creation. Can you believe it only takes a minute and a half in a 750 degree wood fire oven to cook your pizza to perfection? Amazing, right! By the way, I love toppings!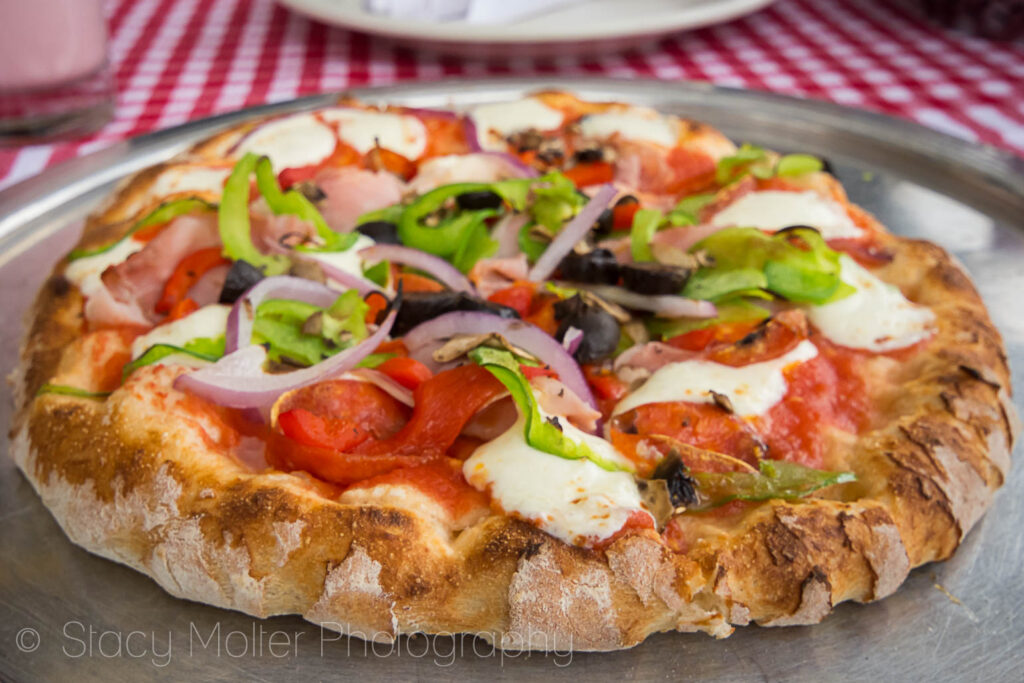 Just look at those kids devouring their pizzas! This just may be the quietest my family has ever been!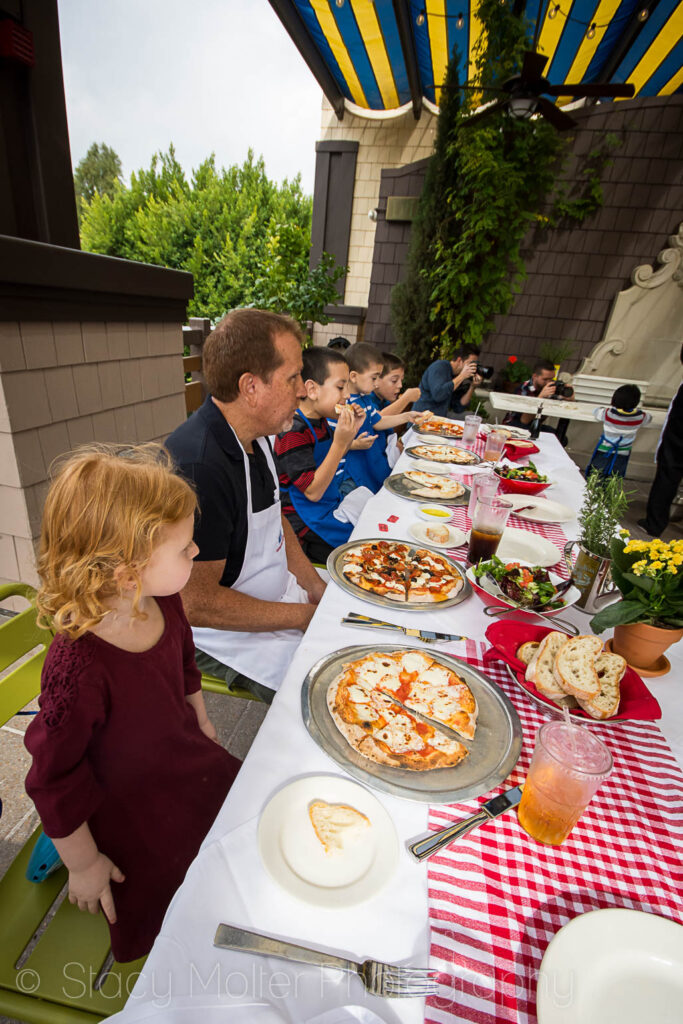 Check our more of our photos from this unbelievably fun event in the gallery below. To book your pizza making party at Naples Ristorante Downtown Disney restaurant, visit their events page here.
Thank you to Naples Ristorante for hosting this fun, family friendly event!