This post is in partnership with Warner Bros. Pictures.
If there's one thing we're all for sure of, it's that life is full of curiosity and many questions. Smallfoot is a family film that encourages us all to speak the truth, ask the questions and always stay curious. And more importantly, to never stop discovering the world around you.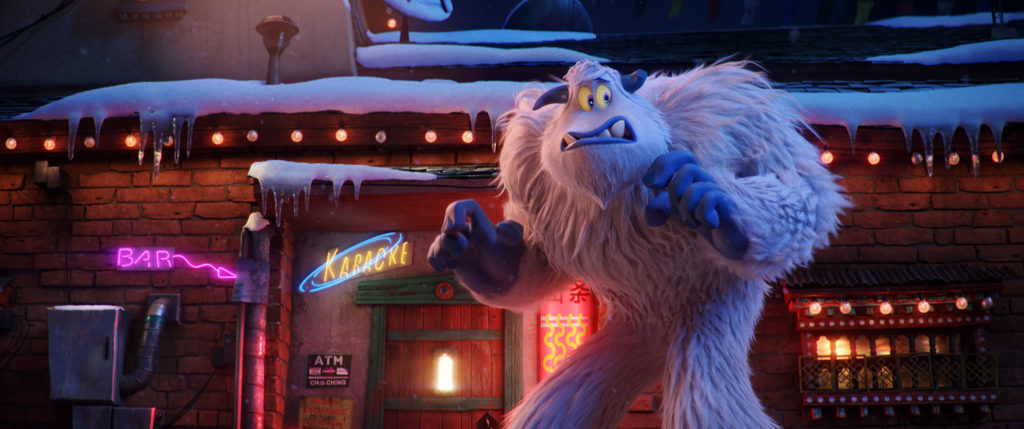 Small Foot is an animated adventure for all ages, with original music and an all-star cast.
Get tickets to see #SMALLFOOT, in theaters September 28. http://bit.ly/SMALLFOOTTix
Smallfoot Review – A Brilliant Adventure Film Your Family Will Enjoy
"Smallfoot" stars Channing Tatum ("The LEGO® Batman Movie," the "Jump Street" films) as the Yeti, Migo, and James Corden ("Trolls," "The Emoji Movie") as the Smallfoot, Percy. Also starring are Zendaya ("Spider-Man: Homecoming"), Common ("Selma"), LeBron James (upcoming "Space Jam 2"), Gina Rodriguez ("Jane the Virgin"), Danny DeVito ("The Lorax," Oscar nominee for "Erin Brockovich"), Yara Shahidi (TV's "Black-ish"), Ely Henry (TV's "Justice League Action"), and Jimmy Tatro ("22 Jump Street").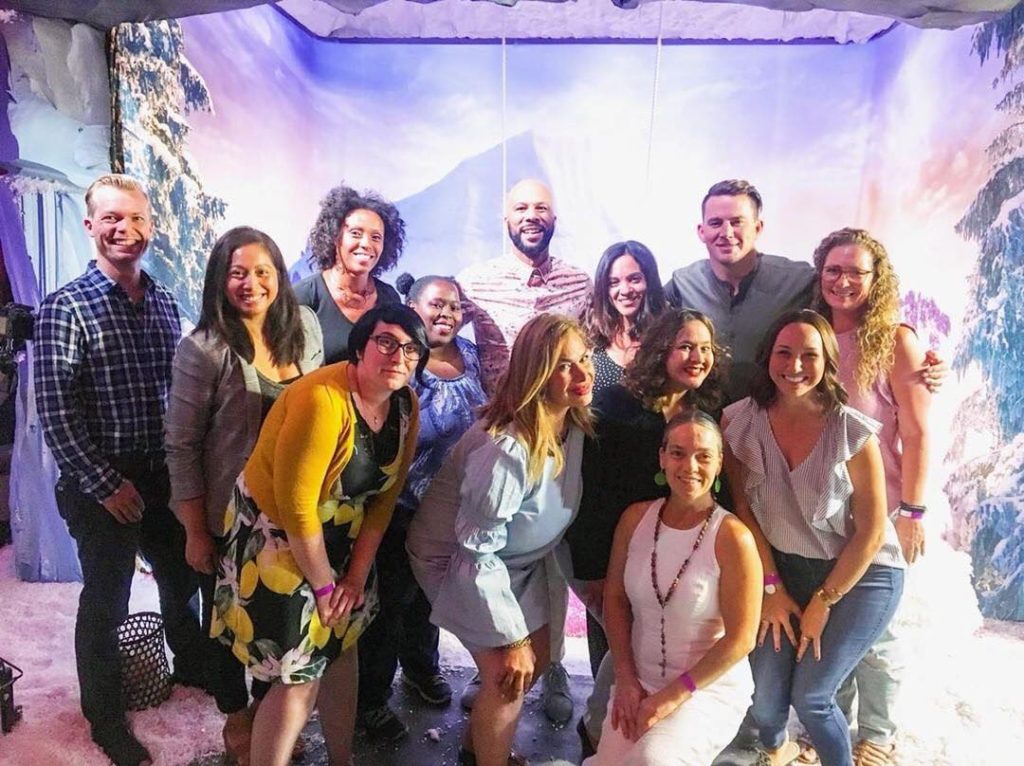 "Smallfoot" actually turns the Bigfoot legend upside down when an energetic, young Yeti finds something he thought didn't exist—a human. News of this "Smallfoot" throws the very simple Yeti community into an uproar over what else might be out there in the big world beyond their mountaintop village.
When it comes to raising our families in a media-driven environment, Smallfoot director, Karey Kirkpatrick, knows kids use movies to help them navigate their world. "I think kids, whether they know it or not, they go to movies to learn how to live their life. They go to watch other characters navigate difficult situations and resolve conflicts. And they use that, sometimes for good or bad, to figure out how to navigate their own relationships." says Kirkpatrick.
Smallfoot is a film that's sure to spark a valuable conversation.
Common, who gives a big voice to The Storekeeper in Smallfoot, says, " I think finding the truth, and speaking that truth, and believing in that truth, and not being afraid to share that truth is, I think, one of the great messages we have in this movie."
Channing Tatum, the enthusiastic voice of Migo, adds, " And accepting the truth is hard, you know, sometimes. And change is kind of scary, but if you kind of accept that about it, it doesn't have to be that scary. It [change] can be a joyous thing. It doesn't have to be some, like, big, bad monster that's going to just wreck everything.
Smallfoot, being an animated feature where musical numbers shine big, wasn't initially planned to be a musically filled film, but I'm certainly glad it is.
Director, Karey Kirkpatrick co-wrote several of the original songs for Smallfoot. He says, "They didn't decide to make it a musical until January of 2017. I think, you know, in the world of movie musicals, animated characters breaking into song is less of a difficult leap, you know, than a live action, because you're already saying, yes, sure, these guys talk….you're already buying that. So, they asked if I thought it could be a musical. And I said, let's do a proof of concept. So, my brother and I went off and wrote an opening song."
Kirkpatrick added, "And that's when everybody was like, okay, I think this could work. So, then we had to sit down and figure out what parts of the script would be musical acts because we were already well into development. So, a part of it was, hey, can Channing sing?!"
"I kind of was just, like, look, guys. I don't sing. Like, I don't know.." Tatum said.
Channing ultimately delivers wonderful musical numbers in Smallfoot, but adds, "It's not just like you sing it the best you can so it sounds great. You still have to tell the story. You still have to be the character, and that was another way for me to just sort of be a little more comfortable with kind of the rough parts."
Veteran musical artist Common had a very unique experience with his rap performance in Smallfoot. He says, " The new thing for me was usually I write the songs that I'm rapping. You know, it's just–that's part of sometimes what hip-hop culture and rap have been. But, it was new for me to work someone else's cadence. But, it also helped me to grow because I had to realize in storytelling you've got to make sure that certain things work. And I didn't need to make it, like–I rapped a little, like, jazzy sometimes. I had to keep it in a pocket for this project–and that's fun. It's challenging for me in a way, so I really enjoyed it. It took a little work."
And work it did.
Smallfoot is sure to be a brilliant adventure film that your entire family will enjoy. You will not leave unhappy, and certainly not without great conversation.