One of my favorite season is fall. The colors and flavors of fall are so warm and welcoming, and nothing warms my heart (and stomach) more than this delicious recipe. The soft caramel, oak, and vanilla notes of this Spiced Cider & Cran-Bourbon Cocktail linger in its depths and bounces perfectly off the earthy flavors of the sour cranberry, rich apple cider, and rosemary. Add this recipe to your favorite fall menu for a unique flavor you'll relish all season long.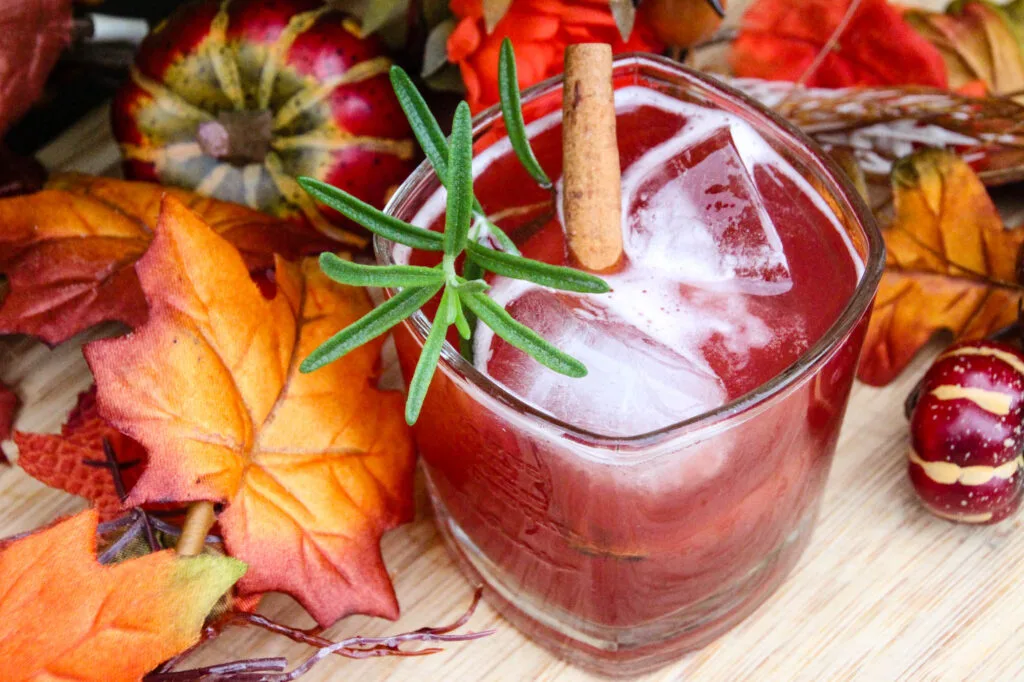 See also: Spicy Tropical Bourbon Cocktail, Sour Patch Bourbon Cocktail, Refreshing Summer Buffalo Cocktail Recipe
Spiced Cider & Cran-Bourbon Cocktail
Ingredients:
1/2 ounce simple syrup
1 ounce bourbon
1 ounce cranberry juice
3 ounces spiced apple cider
1 fresh sprig rosemary
1 cinnamon stick
Directions:
In cocktail shaker add bourbon, simple syrup, cranberry juice, spiced apple cider and crushed ice.
Secure the cocktail shaker lid and shake vigorously for 30 seconds.
Strain into a standard whiskey glass filled with ice cubes.
Garnish with a fresh sprig of rosemary and a cinnamon stick.
Serve.
Drink responsibly, and never drink and drive.