You've probably heard it before: the order that you were born in can determine your personality. If you're the oldest, you're likely to be the most mature; the youngest, and you might have a baby mindset for life. But how does twins birth order play into the equation? Does being just a minute older than your sister or brother give you "oldest" personality traits?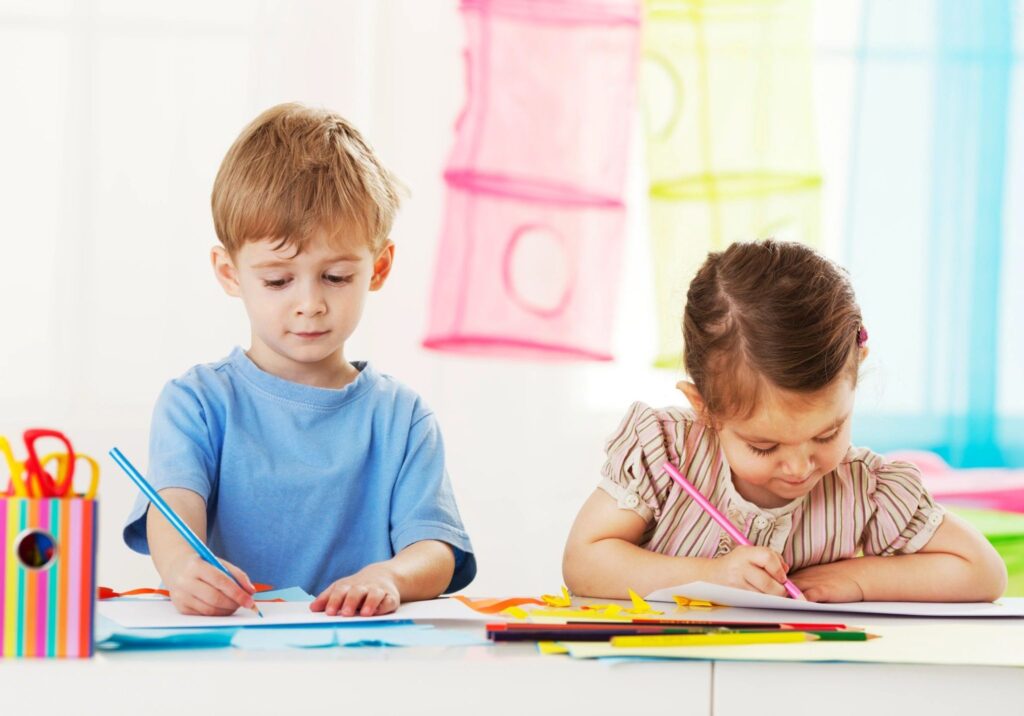 Twins Birth Order and Personality
Aldrerian birth order characteristics
Psychologist Alfred Adler defined a set of characteristics on how a child's birth order can affect the human psychology.
ONLY CHILD: Birth is a miracle. Parents have no previous experience. Retains all the attention from both parents. Can be over-protected and spoiled. Likes being the center of adult attention. Often has difficulty sharing. Prefers adult company and uses adult language.
OLDEST CHILD: Dethroned by next child. Has to learn to share. Parent expectations are usually very high. Often given responsibility and expected to set an example. May become authoritarian or strict. Feels power is his right.
SECOND CHILD: He has a pacemaker. There is always someone ahead. Is more competitive, wants to overtake older child. May become a rebel or try to outdo everyone.
MIDDLE CHILD: Is "sandwiched" in. May feel squeezed out of a position of privilege and significance. May have trouble finding a place or become a fighter of injustice.
YOUNGEST CHILD: Has many mothers and fathers. Older children try to educate him. Wants to be bigger than the others. May have huge plans that never work out. Can stay the "baby."
TWIN CHILD: One is usually stronger or more active. Parents may see one as the older. May have identity problems. Stronger one may become the leader.
Honestly, I LOVE this topic. Maybe it's because my children mirror this characterization 100%, or maybe it's because I've taken a lighthearted stance on the topic since it is one of the first questions strangers ask about our twins.
There's a battle brewing at our house.
My twin boys are 5 1/2, plus we have a 9-month-old baby, and right now my twins are battling to find out who has the most power.
Kevin, the older twin, has always been authoritarian and feels power is his right. He's taken it upon himself to be the 'big brother' and always tries to parent his younger twin in everything he does. He is strong, outgoing and very vocal.
Lewis, the younger twin, has always been the child who wants to please everyone, and he constantly seeks approval. He's never fought his big brother telling him what to do; he just goes with the flow. He's bashful and shy and does not like to be put on the spot, but he is constantly wanting to be the first to accomplish new achievements.
But, times are starting to change.
Lewis has decided big brother Kevin is not going to be in charge anymore. He stands his ground when Kevin tells him what to do and has no problem telling Kevin no. If Kevin talks over him, he tells Kevin not to interrupt him. Lewis is now rebelling and trying to overtake his big brother and be the boss.
What to do as a parent?
Believe it or not, my husband and I find a bit of comedy in our situation with our twins birth order.
We love to see Lewis come out of his shell and stand up for what he believes. It's also good for Kevin to learn he's not always going to get his way or be in charge. Some experts believe allowing children to endure these challenges can harm the children's self-confidence, but we believe they can actually benefit from it.
As we watch our children explore and test their boundaries, we see them learning very important life lessons, like how to play, work and interact with others while learning to work out disagreements in a kind and respectful manner. We believe that as long as you let each child find their own personality, they will grow into healthy, well-balanced adults.
We don't emphasize twins birth order stereotypes with our children. They do know who was born first and we frequently comment about who's the big brother and who's little brother.
We've read numerous books on raising multiples, what to do and what not to do, and one question is always asked 'Do you tell your twins their birth order or do you not'? Well, we did. Do we believe this has an effect on their personalities? Our simple answer, "no."