Tall ships are visiting Ventura Harbor Village now through February 8th, giving travelers the opportunity to partake in educated tours, daytime and evening sailing adventures, and cannon battle sails! Don't miss this opportunity to explore the movie star Lady Washington or the Hawaiian Chieftain while they're docked in our own back yard.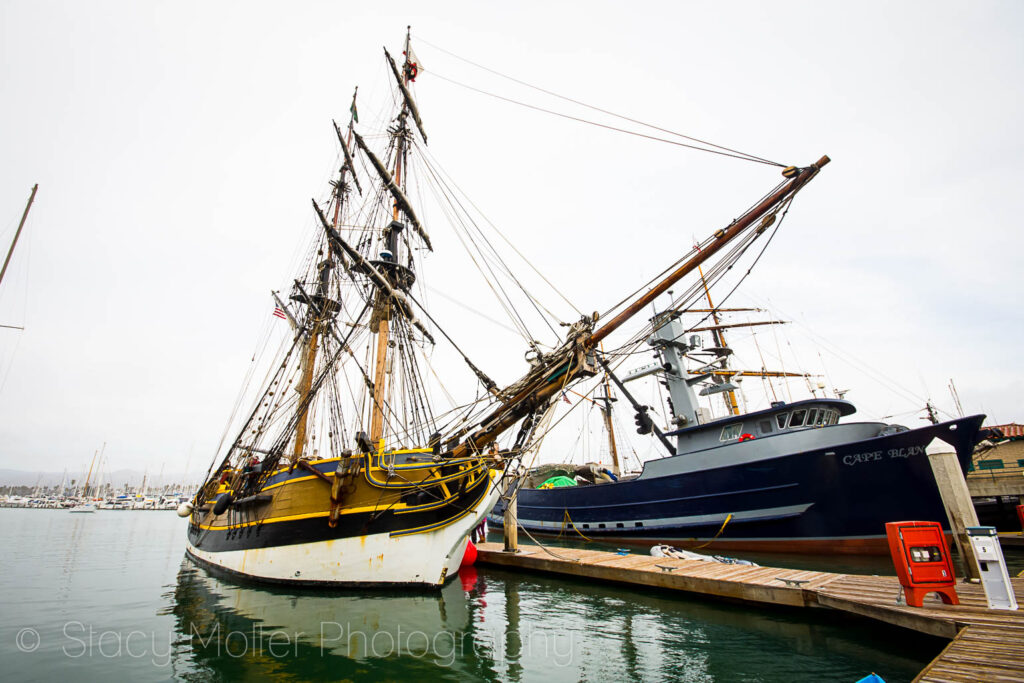 Ventura Harbor Village Tall Ships
The Lady Washington is the movie star of the two tall ships docked at the Ventura Harbor Village. She's appeared in various films, most notably portraying HMS Interceptor in the film Pirates of the Caribbean: The Curse of the Black Pearl. She also provided the basis for the RLS Legacy in the Disney animated feature Treasure Planet and transported Chinese immigrants to America in the IMAX film The Great American West.
On television, Lady Washinton played a prominent role in the miniseries Blackbeard, and has appeared in the music video for rapper Macklemore's Can't Hold Us and as Captain Hook's ship The Jolly Roger on Once Upon a Time.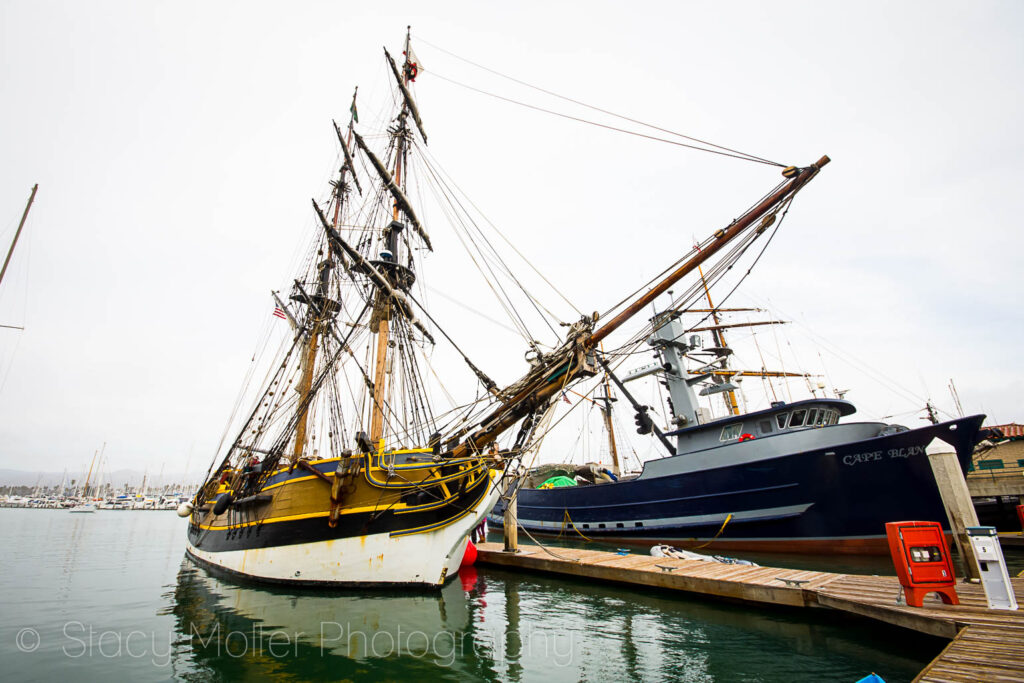 The Hawaiian Chieftain, built in 1988 in Lahaina on the island of Maui, sails up and down the coast with the Lady Washington on Voyages of rediscovery, providing hands-on history programs teaching 4th and 5th graders about the exploration and trade along the West Coast in the 1790s.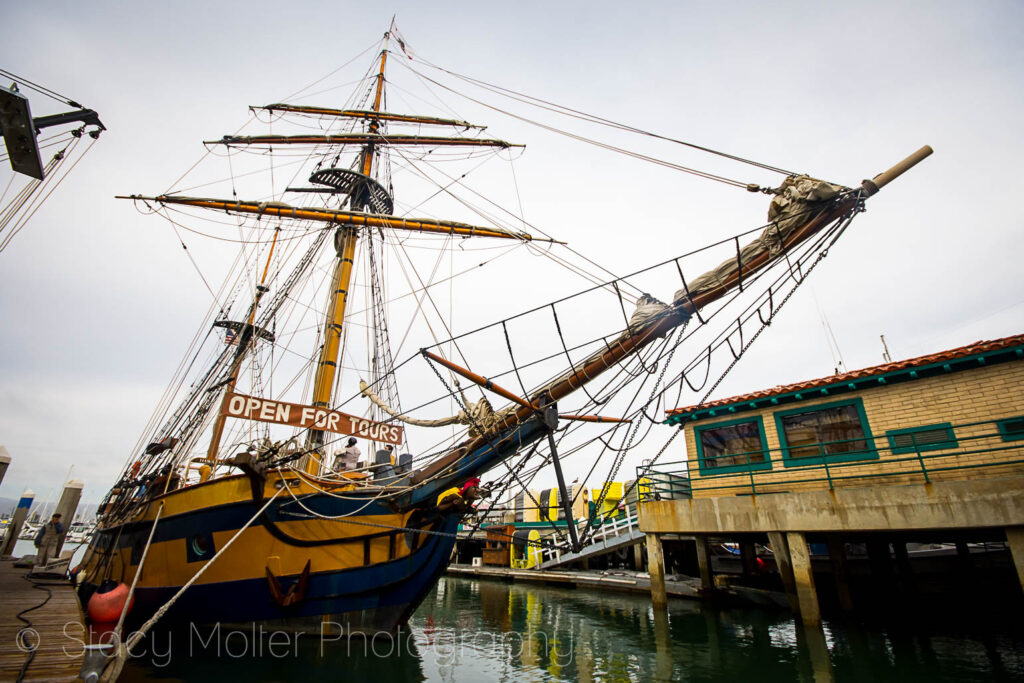 Ventura Harbor Village Tall Ships Photo Gallery
About Ventura Harbor Village
Ventura Harbor Village has quickly become our favorite harbor to visit for a relaxing day along the oceanside. Less crowded than many popular beaches, Ventura Harbor Village is a vibrant, seaside attraction boasting 35 seaside boutiques, art galleries, and waterfront restaurants. Entertainment venues, events, harbor boat tours, are a few of the activities you can find throughout the village, as well as an arcade complete with a mid-1970's carousel.
The Ventura Harbor Village is located at 1583 Spinnaker Drive, Ventura, California, just off the 101 highway.