Pumpkin is not just for fall anymore! Delicately light and perfect for a morning treat, this summery sweet Dark Chocolate Pumpkin Muffins recipe will satisfy the summer squash lover in your life.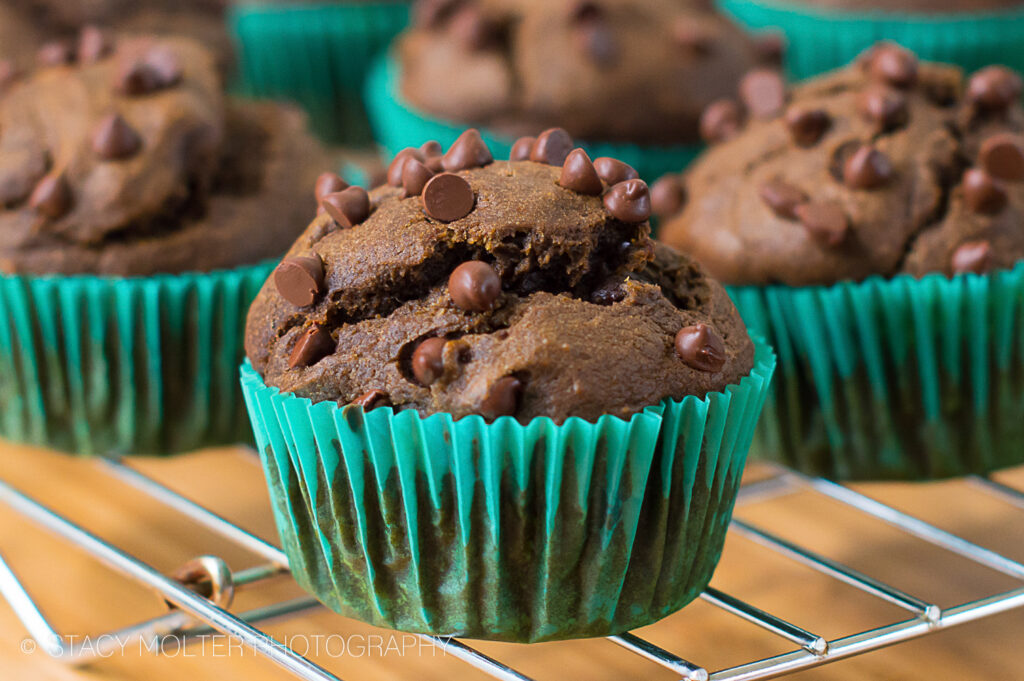 World's Best Dark Chocolate Pumpkin Muffins Recipe
You won't find any cinnamon, cloves or nutmeg in this fresh, summery recipe. Perfect as a quick and filling snack by the garden, this Dark Chocolate Pumpkin Muffins Recipe is full of fruity pumpkin flavor paired with rich, dark chocolate.
Ingredients:
1 cup puree pumpkin (not pumpkin pie filling)
2 tsp pure vanilla extract
1 large egg
1/2 cup vegetable oil
1/3 cup + 1 tbsp buttermilk
2/3 cup granulated sugar
1 tbsp (packed) light brown sugar
2 tbsp unsweetened dark cocoa powder (look for dutch-processed)
1/2 tsp sea salt
1-1/8 tsp baking soda
1-2/3 cups all-purpose flour
1/4 cup miniature chocolate chips (bittersweet or semisweet)
Directions:
Preheat the oven to 375 degrees.
In a large mixing bowl, combine the pumpkin, the vanilla, and the egg. Add the oil and milk and stir to combine. Add the sugars and stir again.
Using a spatula, stir in the cocoa powder, scraping down the sides of the bowl as necessary. Mix until the cocoa is completely incorporated.
Stir in the salt and baking soda, then gently fold in the flour, until just combined.
Divide the batter among 12 paper-lined muffin cups, about 3/4 full. Sprinkle with the chocolate chips.
Bake for 15-17 minutes, rotating once until the muffin tops look set, and a cake-tester inserted into the center of the muffins comes out clean. Remove from the oven and let cool in the muffin tin for 5 minutes, before removing and cooling completely on a baking rack.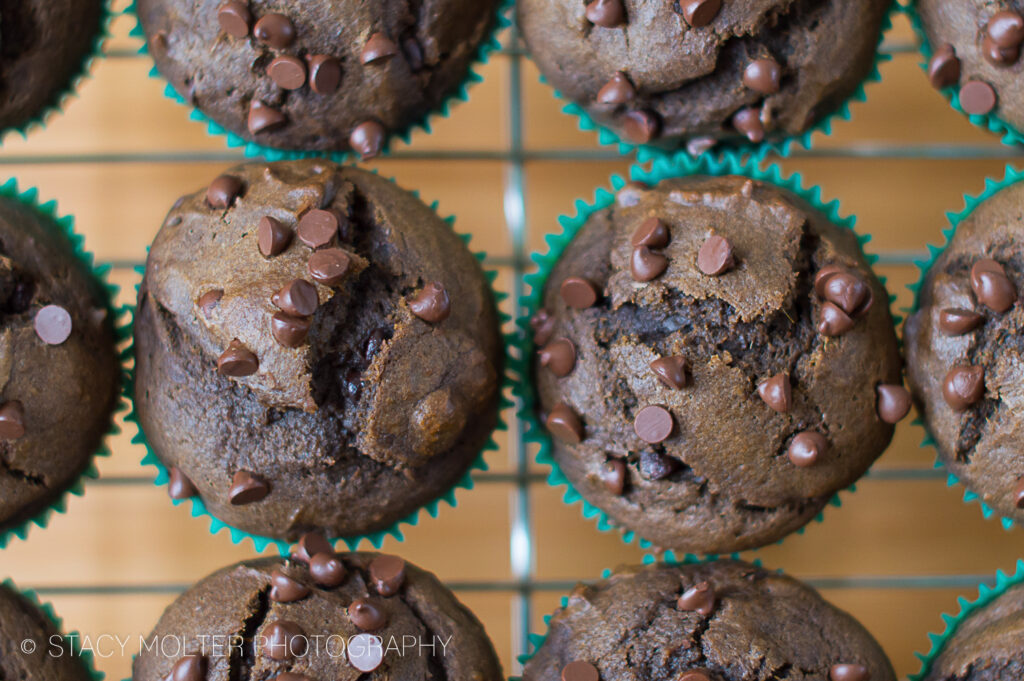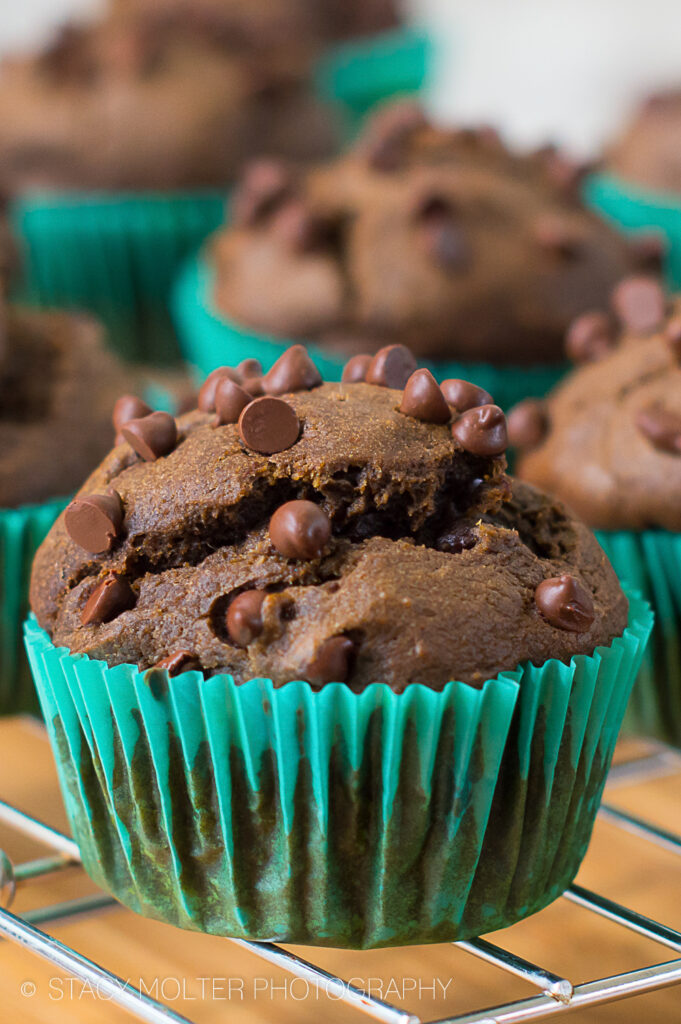 If you love this world's best dark chocolate pumpkin muffins recipe, try our salted dark chocolate popcorn recipe.