About California Unpublished
California Unpublished – Celebrating the California lifestyle is all about embracing the unique culture, climate, and attractions that the state has to offer. California is known for its diverse landscapes, vibrant cities, and a relaxed, outdoor-oriented way of life. Here are some of the ways we love celebrating the California lifestyle:
Beaches: California boasts some of the most famous beaches in the world, like Venice Beach, Santa Monica Beach, and Malibu. Surfing, sunbathing, and beach volleyball are popular activities.
Outdoor Activities: Enjoy outdoor activities like hiking, biking, and camping in the state's many national parks, forests, and recreational areas, such as Yosemite, Joshua Tree, and Big Sur.
Wine and Food: California is renowned for its wine regions like Napa Valley and Sonoma County. The state also offers diverse culinary experiences, with a focus on fresh, locally-sourced ingredients.
Entertainment: California is home to Hollywood, which is synonymous with the entertainment industry. You can celebrate the California lifestyle by attending film premieres, concerts, and theater shows.
Art and Culture: Visit museums and galleries in cities like Los Angeles and San Francisco to appreciate California's rich artistic and cultural heritage.
Healthy Living: Many Californians prioritize physical fitness, healthy eating, and wellness. You can join yoga classes, fitness clubs, or simply enjoy the abundance of fresh produce available.
Technology and Innovation: Silicon Valley, located in Northern California, is the global hub for technology and innovation. Celebrate the California lifestyle by exploring tech culture and visiting tech companies and startups.
Diverse Communities: California is one of the most diverse states in the U.S., and celebrating the California lifestyle often includes embracing multiculturalism and attending cultural festivals.
Environmental Consciousness: Many Californians are environmentally conscious and participate in sustainability efforts, such as recycling and using electric vehicles.
Relaxation: The California lifestyle also values relaxation and leisure. You can enjoy the laid-back vibe by spending time at cafes, on outdoor patios, or by simply taking in the scenic beauty.
Remember that the California lifestyle can vary greatly depending on which part of the state you are in, as different regions have their own unique characteristics and attractions. Whether you're in sunny Southern California, the tech-savvy Bay Area, or the picturesque wine country, there's something for everyone to enjoy in the Golden State.
---
As Seen on…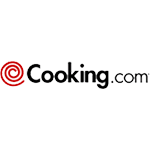 ---