Are you looking for the best music festivals in California? Look no further, my friends! I have put together a great list of 15 music festivals in California that every music lover must attend.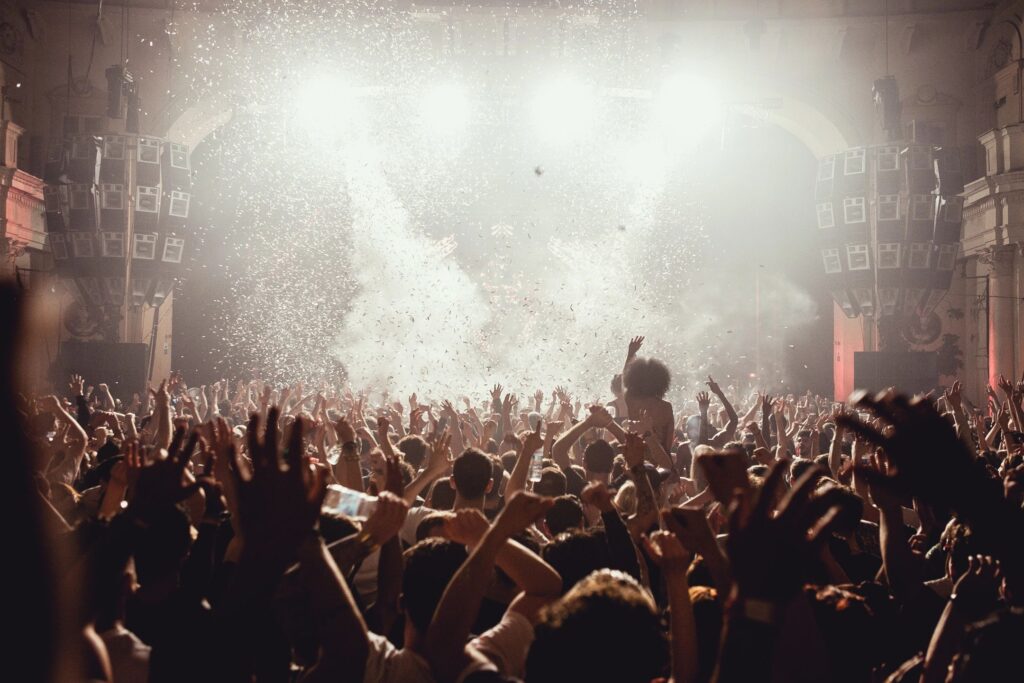 Look, there's no need to sound pompous or maybe a little too prideful about this great state, but is there really even a better place in this country that you can go to for amazing entertainment? I mean, this is California! We have amazing weather and an endless supply of artists looking to come here.
If you are ready to see what California has to offer the music world, look no further than right here in California and right here on this list!

15 Music Festivals in California that Every Music Lover Must Attend
#1 – Dirtybird Campout
This one is relatively new on the list, but is making quite a name for itself. At this festival you will find musical acts from the Dirtybird label. This one is wild though folks, it's kind of like Summer Camp for adults with a whole lot of music added in. Check out the link below for videos from last year.
#2 – Groove Cruise West Coast
Groove Cruise is definitely one of the most unique music festivals on the list. Typically this is a 4 day music festival held on a cruise ship, however this year (2019) this Groove Cruise is actually becoming Groove Island and will be held on Catalina Island, for the experience you can buy tickets to stay at an AirBnB, a Yacht, a hotel or campground. There are so many choices for this 4 day musical fest!
#3 – Coachella
There are not many people out there who haven't at least heard of Coachella. In recent years Coachella has become well known for its fashion trends and the celebrities in attendance, but in reality, Coachella is is one of the oldest music festivals in California. Each and every year, Coachella offers a fabulous lineup of the hottest current acts. .
#4 – Northern Lights
Music lovers that are looking for the opportunity to fully embrace the true California experience should definitely attend Northern Lights. Northern Lights is a festival like no other that features a uniquely eclectic musical lineup, amazing swimming holes, beautiful Redwoods scattered through the campground and more.
#5 – Hard Summer
If you are looking for an epic music festival with an eclectic lineup and top-notch production, this is the one! Hard Summer has been a California music festival favorite for quite some time.
#6 – Lucidity Festival
If you are looking for a music festival with a healing vibe, then the Lucidity Festival is for you. This festival features experiences such as yoga, sound baths, art displays, live bands, costumes, fire breathers, cacao ceremonies and lots and lots of hugging. Many who have attended this festival have reported a magical, life changing experience.
#7 – Kaaboo Del Mar
Kaaboo Del Mar is not just a music festival, it is a festival of music, art, food, crafts, comedy, dance and more. You will have an amazing experience at the Kaaboo Del Mar Music Festival and likely won't even be able to experience all of the amazing festival amenities in the 3 days that you are there.
#8 – Joshua Tree Music Festival
The Joshua Tree Music Festival has become known as one of the best festivals to attend when you are seeking community empowerment and art education" This is one of the few festivals on this list that is truly family friendly. This festival features a very unique collection of musical guests, lots of kid friendly activities and so much more.
#9 – FYF Fest
Located right in the heart of Los Angeles, you will will find the wildly popular FYF Fest. FYF is one of the areas biggest music festivals each year and brings with it, amazing musical lineups. This event is two days long and features incredible talent that you don't want to miss.
#10 – Bottle Rock Napa Valley
If you love your music accompanied by delicious food, wine and craft beer, you are not going to want to miss Bottle Rock Napa Valley!

#11 – YOUtopia
If you are a lover of the burning man festival, then YOUtopia is for you. This 4-day camping, arts, and music festival celebrates the culture of burning man A 4-day camping and arts regional "burn" celebrating the culture and principles of Burning Man.
#12 – StageCoach
Country music lovers around the globe recognize the name of this music festival. Stagecoach is put on in the same location and the weekend after Coachella, using the same production teams and stages. High quality, high energy and very well put together, this is the country music festival of all time.
#13 – High Sierra Music Festival
I'm a sucker for tradition and the High Sierra Music Festival has been around for over a quarter century! Each year this festival brings family friendly fun, an awesome camping experience and incredible musical guests.
#14 – West Coast Weekender
The West Coast Weekender celebration is a bit different as it is not just in one place, rather you travel throughout the weekend to various venues throughout San Diego to enjoy a celebration of music, dance, and culture.
#15 – SnowGlobe Musical Festival
What are you doing for New Year's? A real music lover will love to ring in the new year at this 3-Day EDM Festival that is held in South Lake Tahoe each. Spend your days enjoying the winter wonderland your nights partying it up with the world's hottest DJs!.
Do you have any festivals that you would add to this list? I would love to hear about them!