Kick off this holiday season with this fun and refreshing cranberry mint cocktail recipe. Not only is this recipe refreshing, it also looks beautiful on a holiday tablescape.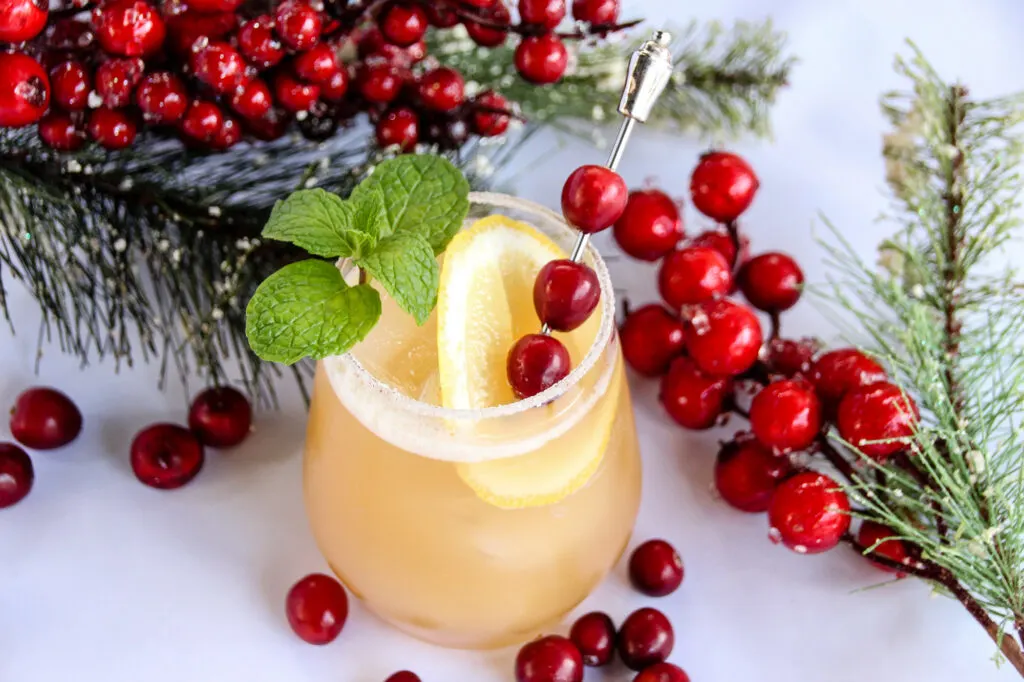 See also: Spiced Cider & Cran-Bourbon Cocktail, Key Lime Ice Cream with Bourbon & Strawberry, Spicy Tropical Bourbon Cocktail
Cranberry Mint Cocktail
Ingredients:
1/2 oz. Mint Simple Syrup
1 1/2 oz. Rebel Yell Ginger Bourbon
3/4 oz. Fresh Lemon Juice
3 1/2 oz. Honey Crisp Apple Cider
Fresh Mint
Slices of Lemon
4 Cranberries for garnish
Ice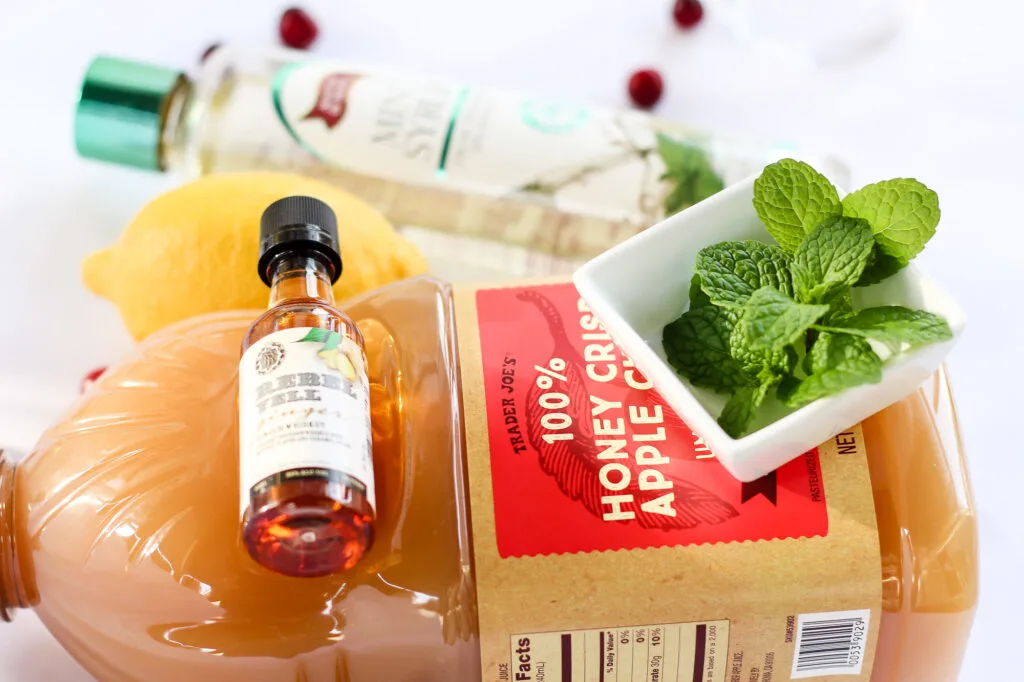 Directions:
In a cocktail shaker add bourbon, fresh lemon juice, honey crisp apple cider, and fresh ice.
Place the lid on the cocktail shaker and give it a good shake for 30 seconds.
Strain into a rocks glass filled with fresh ice.
Garnish with fresh mint, cranberries, and slices of honey crisp apple.
Serve.
Sugar & Cinnamon Rim Ingredients
1/3 teaspoon Ground Cinnamon
1 1/2 tablespoon Granulated or Superfine sugar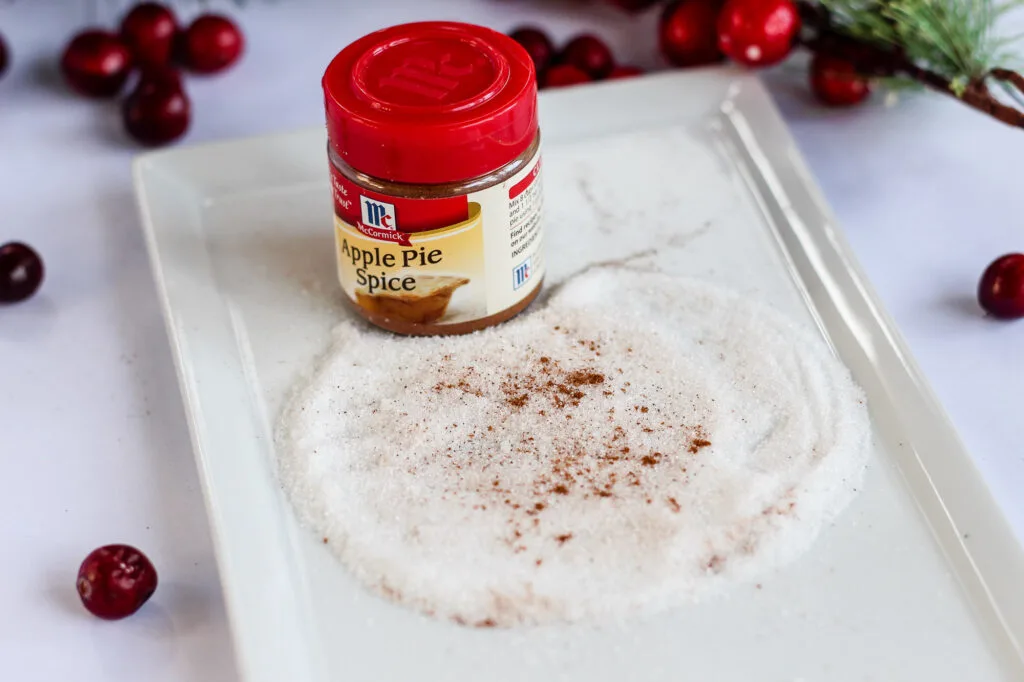 Directions:
On a small serving plate add together the sugar and cinnamon and mix well.
Rim along the glass with a cut wedge of lemon.
Dredge the rim of the glass into the sugar and cinnamon mixture until the entire ring is completely covered.
Drink responsibly, and never drink and drive.