This festive free printable Thanksgiving Pictionary Game is sure to bring out any withdrawn guests. In fact, we're sure it will draw out the best in everyone at your holiday feast!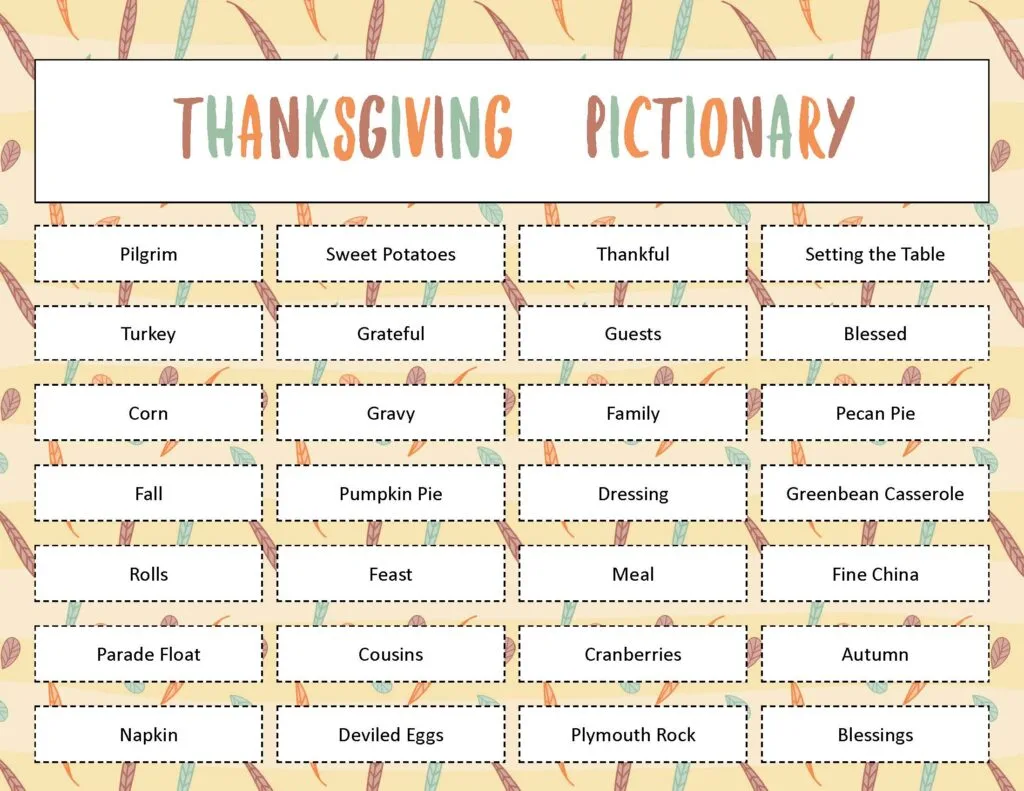 See also: Free Printable Thanksgiving Dinner Planner, Thankful Turkeys – Free Thanksgiving Printables, Count Your Blessings Free Printable
Free Printable Thanksgiving Pictionary Game
Pictionary is a popular family classic game that only requires paper, writing instruments, a timer, dice, a container and a themed gameboard with words, as teams try to guess a word drawn by their teammate.
Perfect for passing time on Thanksgiving Day, this free printable game is delivered as a print-optimized PDF (letter size).
Click here to download our free printable Thanksgiving Pictionary Game.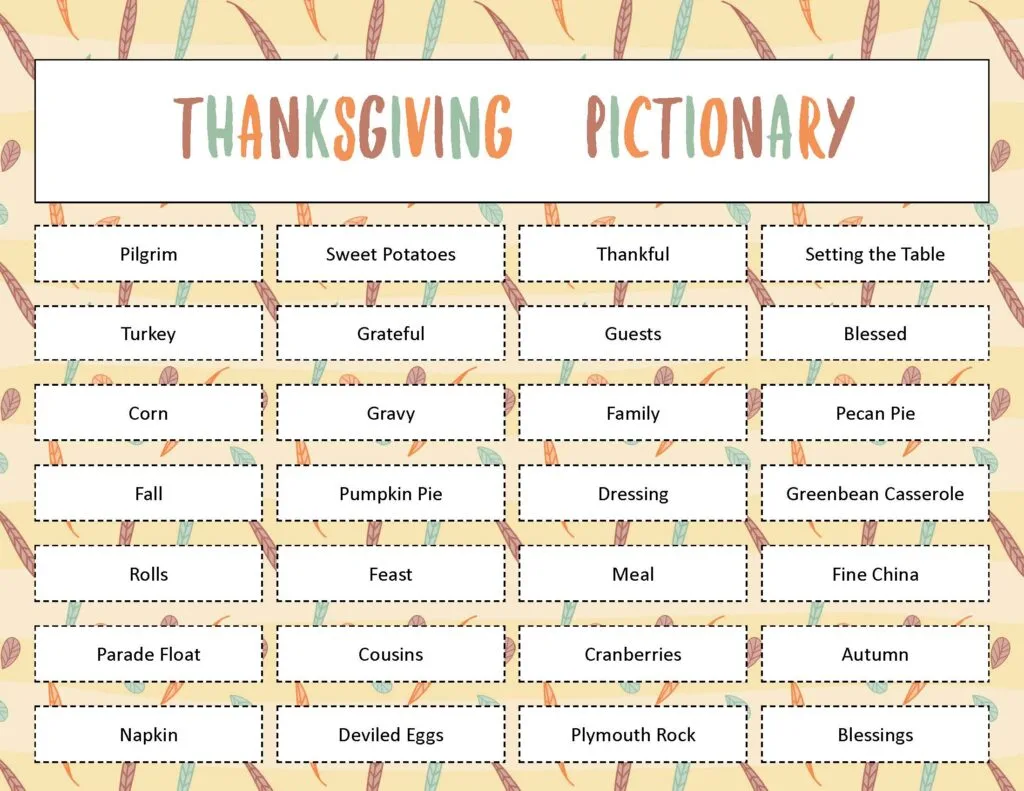 Here's how to play:
Cut out each of the Thanksgiving-themed words from the printable below, fold each word in half, and place them in a container.
Next, divide the players into two teams. Teams should sit together on the same side of the room (or table if everyone is sitting down). Roll a die to see which team goes first or, if you're like us, play rock, paper, scissors.
The first team will select one player to draw for the team, while the other team members will do the guessing. That player, the drawer, will reach into the clue container and pick one word without looking at it.
The team drawer will have 5 seconds to look at the word and then the timer will be set for one minute. Once the timer starts, the drawer will have one minute to draw the word without speaking or using physical motions as their teammates try to guess the word.
The drawer's teammates can shout out guesses until they guess what is being drawn or time runs out. If they guess the word within 1 minute they get one point.
If the team cannot guess the word then the opposing team has one chance to steal. The opposing team will have 10 seconds to discuss with each other the best guess for the word. If they guess the word, then they get the point.
Keep playing until all the words have been used, or until your Thanksgiving feast is ready.
Fun, right?! Don't forget to pin this free printable Thanksgiving Pictionary Game to share with family and friends this holiday season.