Say goodbye to heavy party food and hello to this refreshing Mexican Corn Avocado Tomato Salad Recipe, perfect for summer BBQ's and potlucks. Guests will love this dish packed full of popular Mexican cuisine flavors. You can even add a bit of diced jalapenos for an extra kick!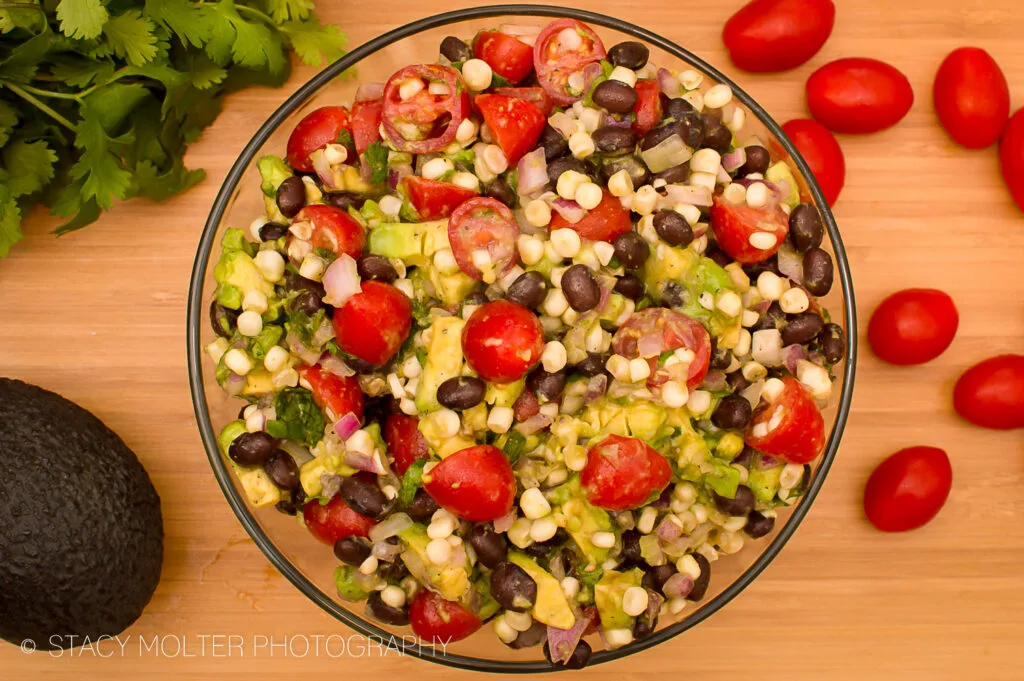 Mexican Corn Avocado Tomato Salad Recipe
This Mexican Corn Avocado Tomato Salad recipe is bursting with your favorite summer flavors! Dressed with a light lemon and olive oil dressing, this colorful salad features a deep Latin flavor thanks to the addition of ground cumin and fresh cilantro.
Ingredients:
Salad
1 3/4 cup thawed frozen or fresh sweet corn
40 cherry tomatoes, halved
1 15 oz. can of black beans, rinsed and drained
2 avocados, diced
1 red onion, finely diced
1/4 cup cilantro, chopped (use the stems too!)
Dressing
2 Tbsp. olive oil
1 lemon, juiced (or 2 limes)
1-2 tsp. cumin
1/2 tsp. kosher salt
1/2 tsp. ground black pepper
Directions:
Combine the salad ingredients in a large bowl. Set aside.
Whisk together dressing ingredients.
Pour dressing over salad and gently stir to combine.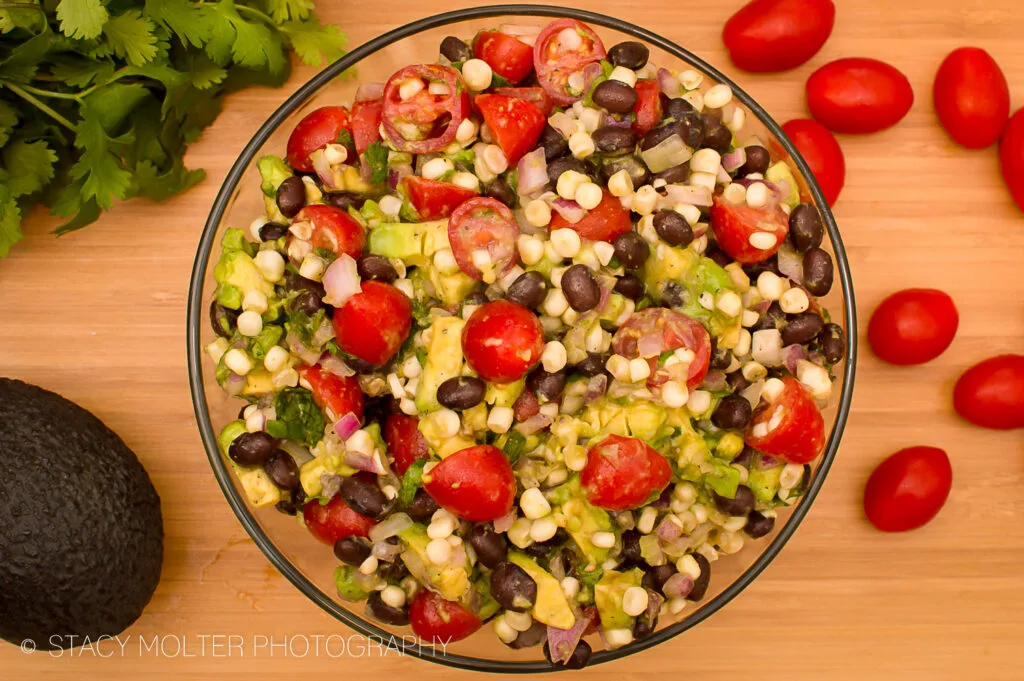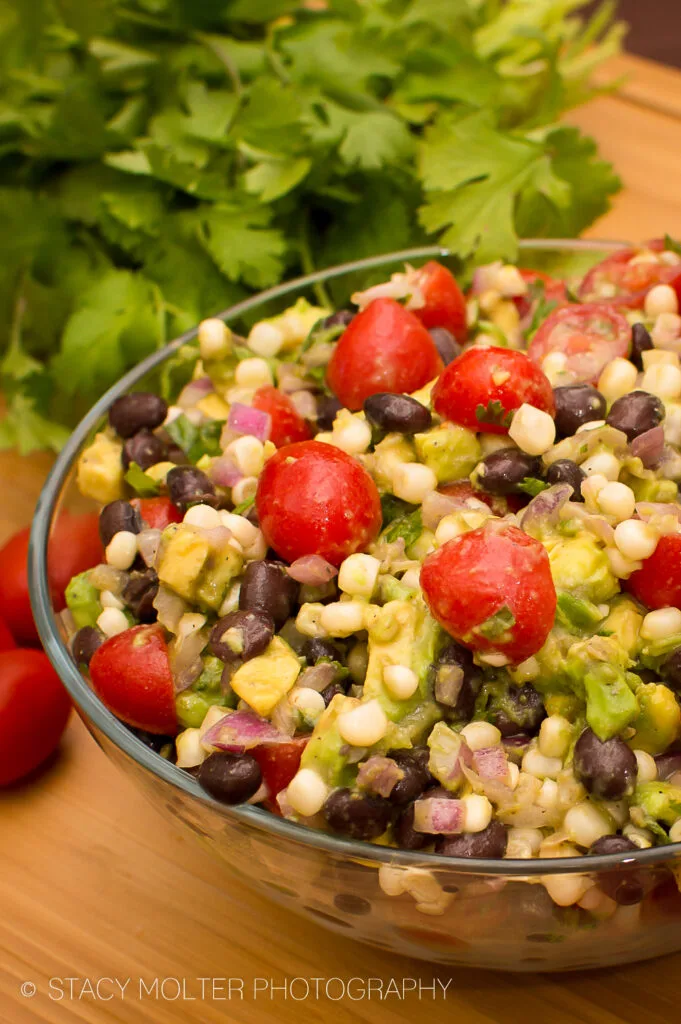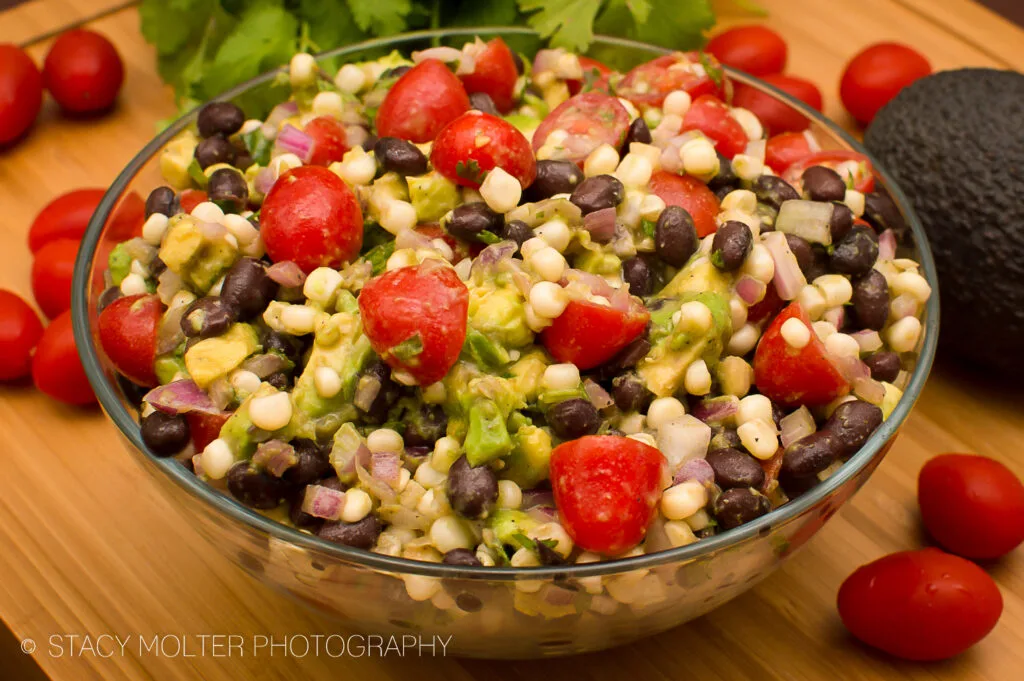 Do you have a favorite Mexican Corn Avocado Tomato Salad Recipe to share? Link it up in the comments below.