Local to Southern California and looking for new things to do or planning a trip sooner to California and want ways to keep the whole family entertained? Well, we've got the list for you and it's all on a budget, including beach trips!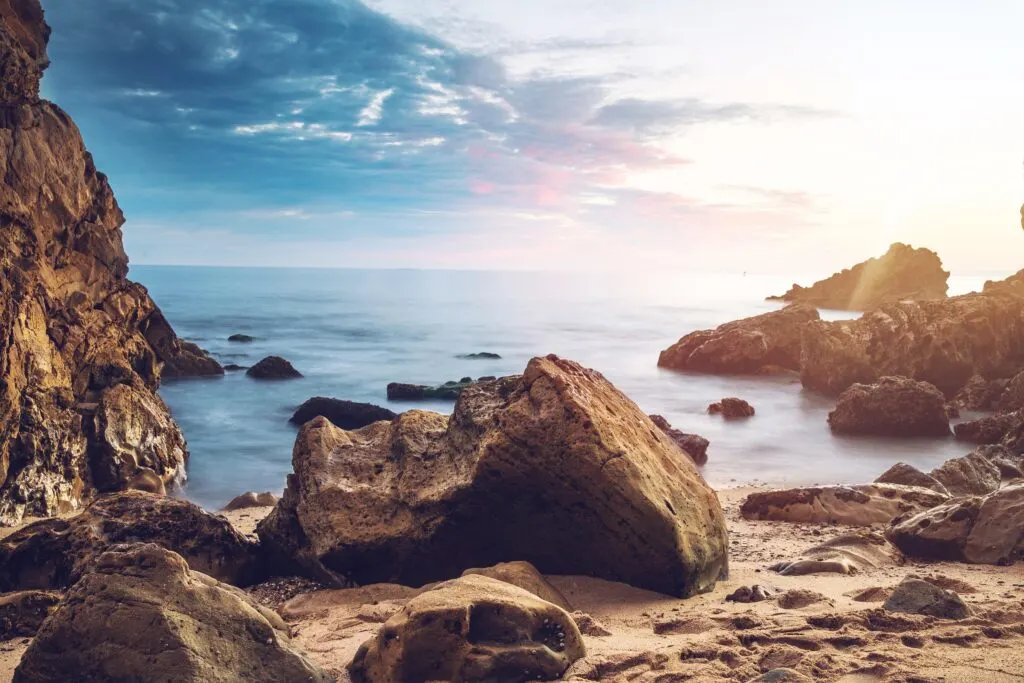 There are a lot of ways to keep the whole family busy and learning without them even realizing with all these free and budget friendly things we found to do in Southern California so why not get started today?! Check out our Southern California day trips ideas below.
Southern California Day Trips on a Budget
Orange County Nix Nature Center
Featured as the headquarters for the Laguna Coast Wilderness Park, you can access 20,000 acres of land. You can view interactive educational displays, check out artifacts, and even listen to recordings.
You can hike from the Nature Center to view the only naturally occurring lake, Barbara's Lake. While accessing the Nature Center is free if you plan on hiking make sure to bring plenty of food and water as well as comfortable walking shoes. Shaded areas are said to be plenty if you need a break. You can see more info and learn all the park rules HERE.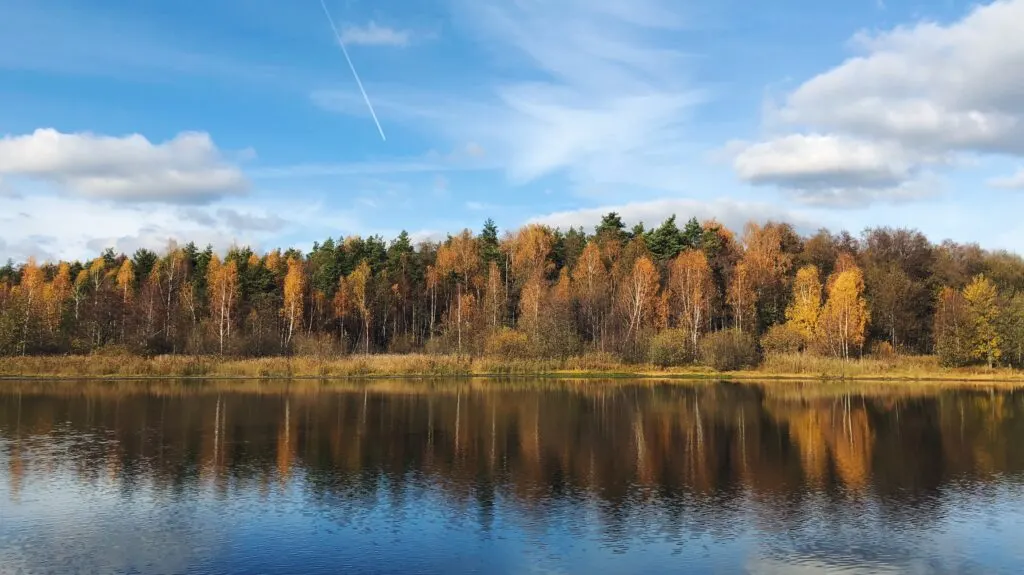 Leo Carrillo Historic Ranch
While located in Carlsbad, it's just a few minutes from Legoland. It's best to visit on the weekends as there are free guided tours which are said to be great for those interested in history. Free guided tours are available on Saturdays at 11am and 1pm and on Sunday 2pm. Tours last 90 minutes and are very detailed so be prepared for a lot of info in a short time. (Free movie located in the visitor center). Learn more here.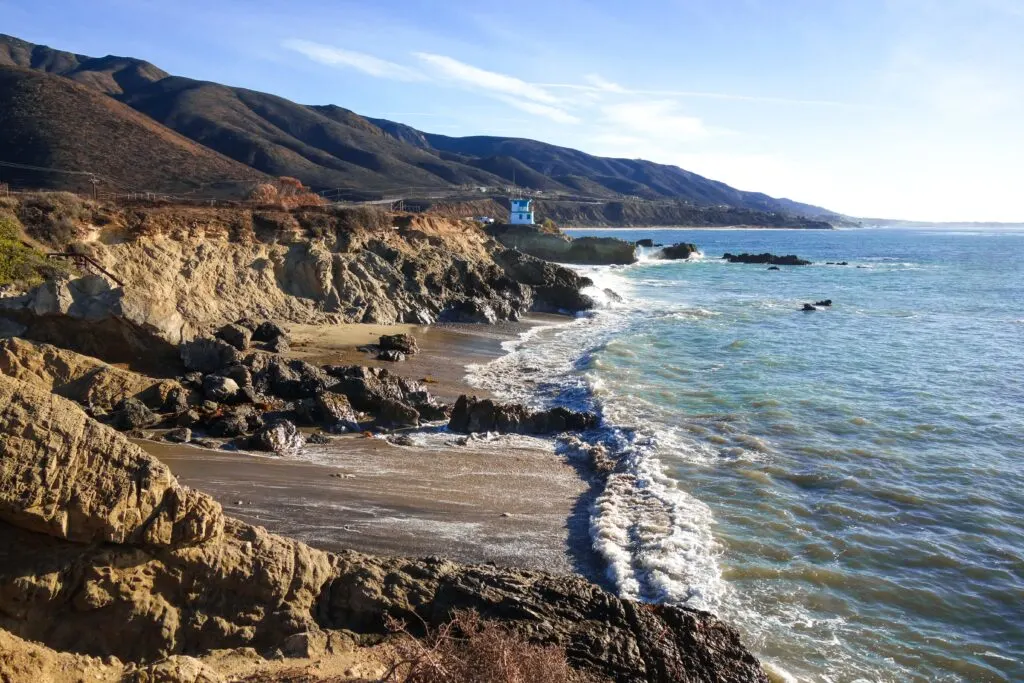 Getty Museum Center
Need something educational and fun to do with the family during the day? You can visit the Getty Museum for FREE! After you park you then ride a monorail to the actual museum where you can see incredible architecture and the collection of Western Art featured inside the buildings. You can see opening times here.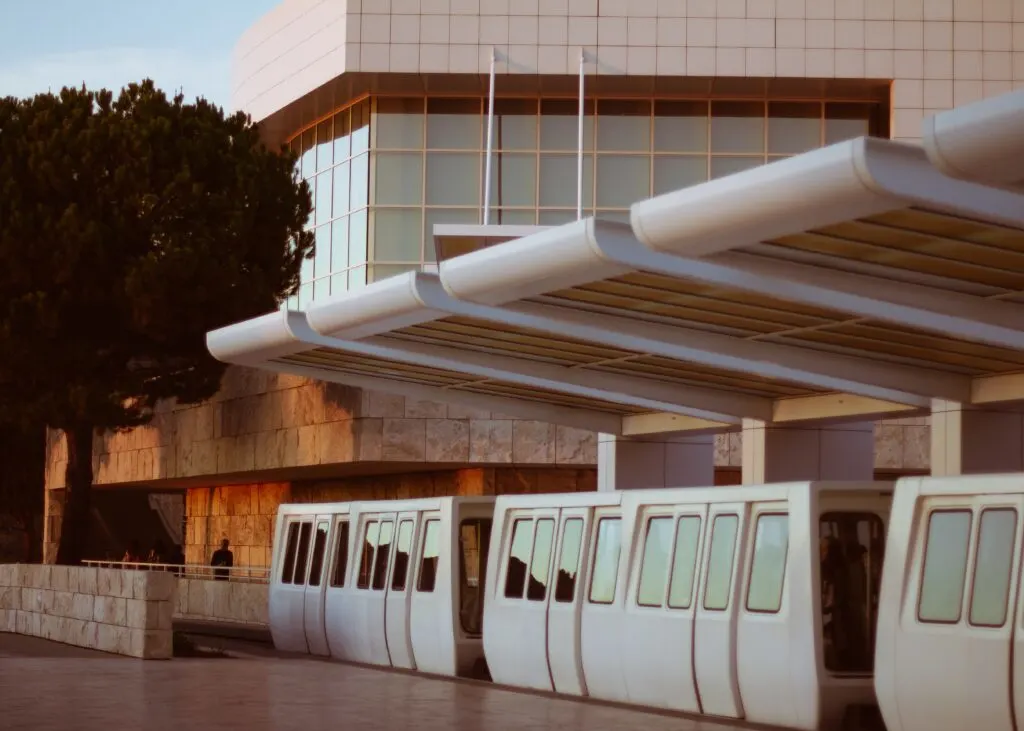 Sunnyland Estate Rancho Mirage
You can see some amazing views from the free garden tour in the Sunnyland Estate Rancho Mirage which is just 30 minutes from Palm Springs. Said to be a retreat for many world leaders and famous people back in the day, it's a 17,000 sq ft visitor center now that you can walk for free.
You learn about the famous people who worked and stayed there in many featured displays as well as the beautiful one-mile garden you can walk via trails. There are additional tours that can be booked in advance for $35 per person. Opening hours are Thursday-Sunday 8:30am-4pm. (You can see more hourly info here.)
Cabrillo Marine Aquarium
This is a much smaller aquarium in the San Pedro area but it does feature a nice collection of sea animals and creatures that you can view. What makes this location sweet is that it's just across the street from the beach. Cabrillo Beach Coastal Park has multiple walkways down to the tide pools where you can sometimes see additional wildlife, especially during low tide. See more about the exhibits here.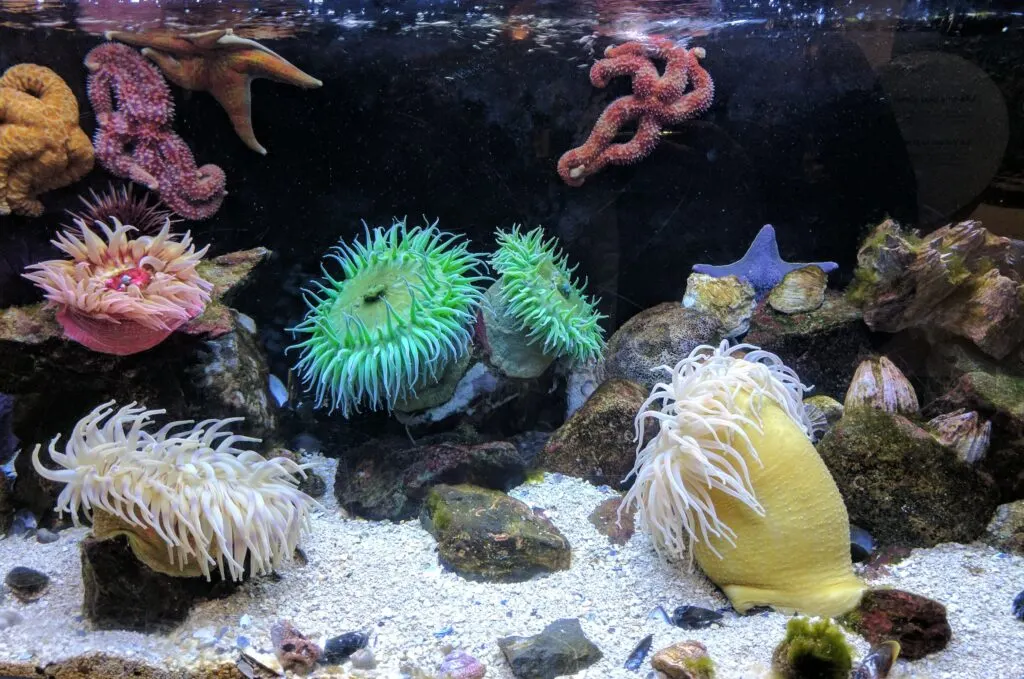 Beach Trip Ideas
Point Dume (Malibu Beach) You can access from multiple hiking trails. Stay on the path as this is a protected path and helps preserve animals and plants in the area. There is a viewing platform along a boardwalk path that allows for an amazing view. Some free parking available, beach access is always free. Do not park on residential streets.
Treasure Island Park (Laguna Beach) This area is visited most popularly by artists finding those breathtaking views of the sunsets and sunrises every day. You can see the sandy beaches and have waterfront access via ramps and steps. If you're visiting be sure to go early as parking fills up quickly. If parking does fill up you can find additional parking at meters but it is limited to 3 hours.
Ventura County Beaches are a great in between at a fraction of the price of the neighboring beaches. It features the popular Hollywood Beach which is said to have been visited by Clark Gable and many other famous people back in the day. There is free street parking, volleyball nets, and lifeguards present on the beaches. (For football fans during Mid-August you can see the Dallas Cowboys Training Camp which is FREE but parking is $5)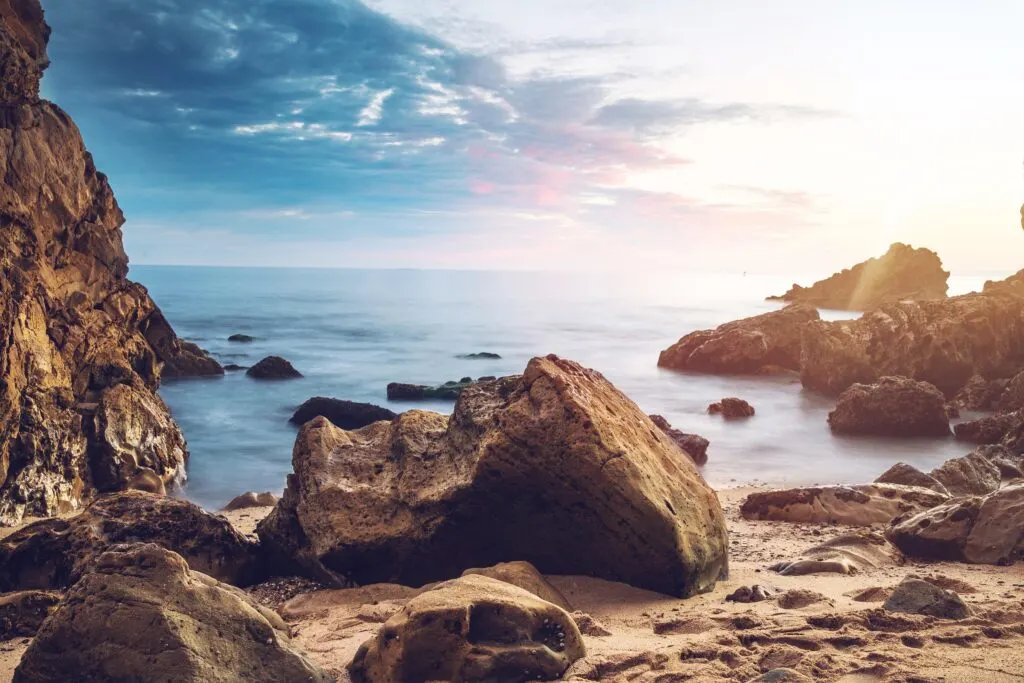 Whether a cool day on the beach or learning something new was on your bucket list it all can be done in Southern California on a dime (and even cheaper than that now that you have this list). So pack up the whole family and make a day (or more) out of these awesome destinations! Have fun!
Do you like these Southern California Day Trips on a Budget ideas? Then check out our Los Angeles Day Trip Ideas on a Budget, Unique Date Ideas in Los Angeles, find a few places Off the Beaten Path California, Take a Food Journey Through California, take a thrill ride on one of the Top Rollercoasters in California, or simply learn How to Travel to California on the Cheap.