The holidays are almost upon us, my friends! We are getting so close to that time of year when we set out to visit some of the best Christmas towns in California. If you are counting down the days, you are not alone! There are many of us holiday lovers out there who get excited for this season year after year.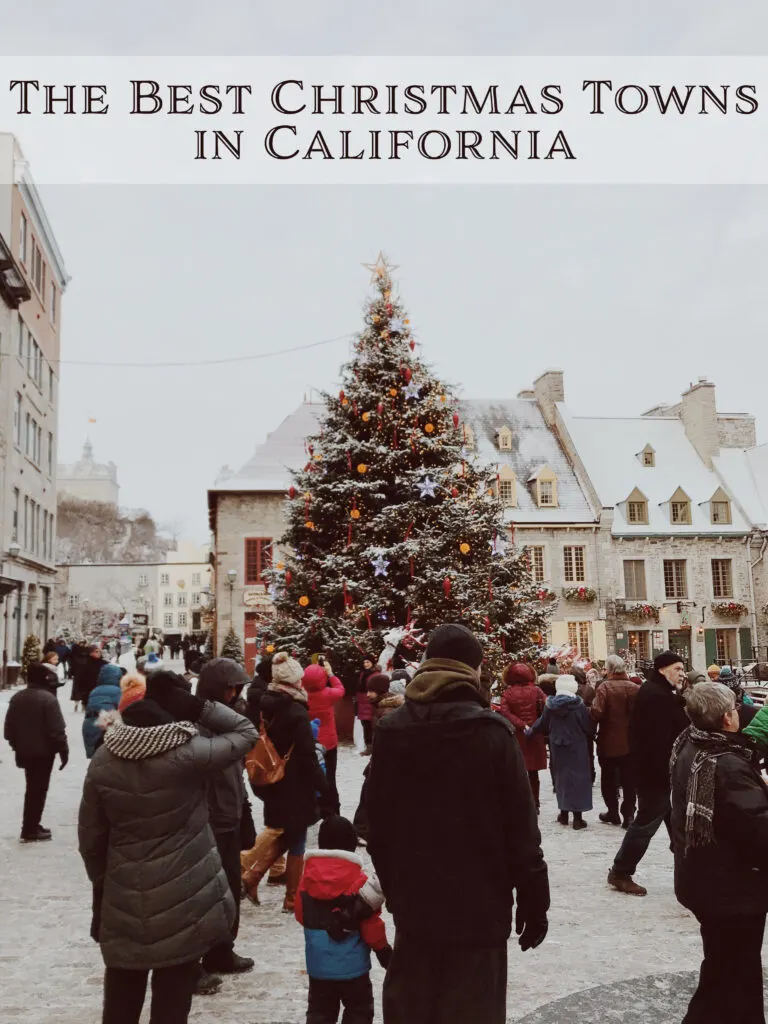 See also: The Best Christmas Light Displays in Southern California, The Best Christmas Light Displays in California
The Best Christmas Towns in California
If are in the Golden State and are looking for a great place to spend your time this holiday season, here are some of the best Christmas towns in California:
Anaheim. Yes, I know it's touristy, but there are many out there who say that Christmastime is best spent at Disney. Have you been to Disneyland during the holidays? The park is full of holiday decor and light displays, plus the Christmas Fantasy Parade takes place daily throughout the season!
South Lake Tahoe. There are not many California towns on the list that can expect snow during the holidays, but if snow is what you want, South Lake Tahoe is where you should be! At South Lake Tahoe you can enjoy an ice skating rink, lots of Christmas decor, light displays and more!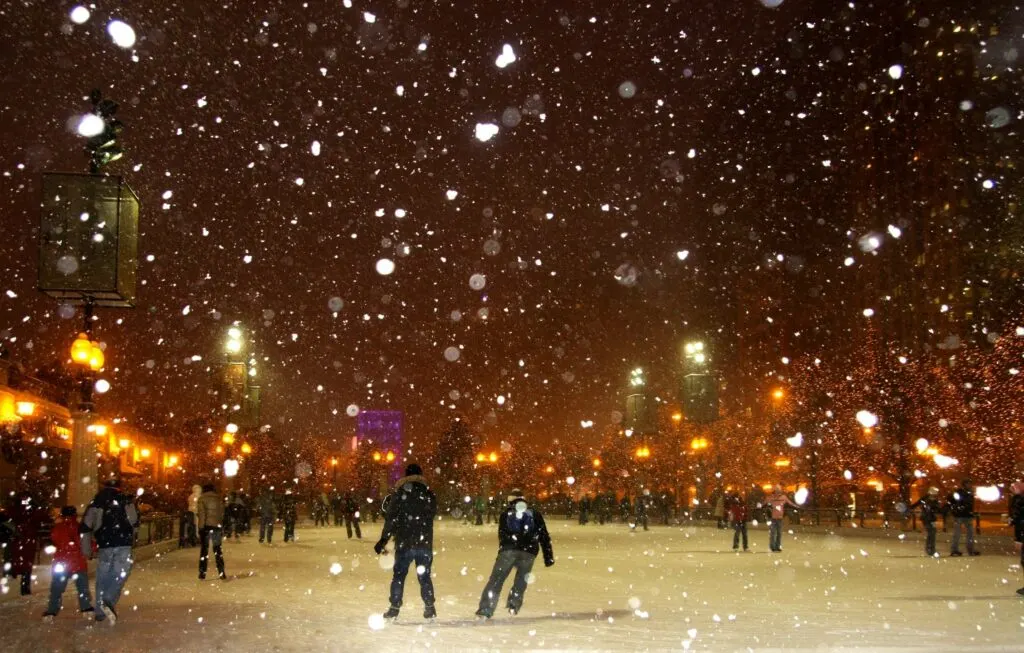 Mammoth Lakes. Here's another wonderful California town that is an amazing place to go during the holidays! Not only does Mammoth Lakes have world-class skiing available, but they also have a real life Santa for the kids to see, a torchlight holiday parade with fireworks, and you can even sing Christmas carols via karaoke!
San Diego. No, you won't find snow here, but you will find lots of neighborhood and city blocks that are completely decked out with lighting and holiday displays. You can even find a holiday parade of lights on the water with boats decked out for the holidays. Tip: If you don't visit anyplace else in San Diego, make sure to see Hotel Coronado. It overlooks the San Diego Bay, has a huge light display, lots of Christmas music and even an ice skating rink.
Palm Springs. On one 4 acre piece of property in Palm Springs, you will find 8 and a half million lights on display. This display, Robolights, is located at a private residence and is far from the only grand display of holiday spirit in Palm Springs.
Mendocino. Mendocino is the perfect town to celebrate a small town Christmas. Not a chain store throughout the town, there is nothing but small businesses uniquely decorated for the holidays. Plus, it's not far away from the Mendocino Coast Botanical Gardens which puts on an amazing holiday display every weekend!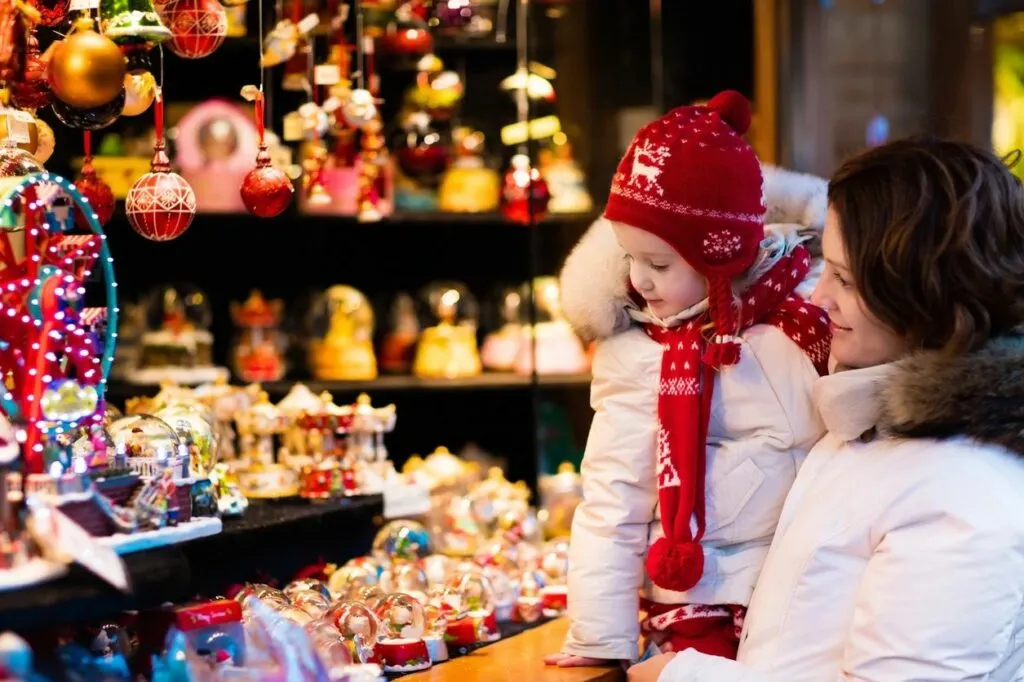 Julian. Julian is a historic gold-mining town and during the holiday season, the historic part really shines through. The Saturday after Thanksgiving the town lights their 10 foot tall living Christmas tree and commence with the Christmas festivities which includes arts and craft shows, light displays, festively decorated homes tour and more.
Solvang. Old world towns like Solvang are often the best towns to celebrate the holidays in. Here you will find authentic Danish-style buildings and beautiful windmills as backdrops for the holiday decor that the town gets decked out in. You will find some fun holiday activities as well as a live nativity scene. Tip: Make sure you attend the annual Christmas Tree Burn in January to wrap the holiday season up!
Nevada City. I really enjoy spending the holidays in a historic place and Nevada City is that place! If you have ever dreamt of exploring a town that is straight out of a Charles Dickens novel, you have found it! Nevada City offers a Christmas experience like no other. Narrow streets lit by glowing gas lamps, authentically dressed Christmas carolers, bagpipers, carriage rides and more await you here.
Big Bear Lake. Another snowy town to add to the list, Big Bear Lake offers snow falling in the hills and trees surrounding this town just a few short hours from LA. The town even has its own Christmas tree lot where you can take the kids to visit Santa!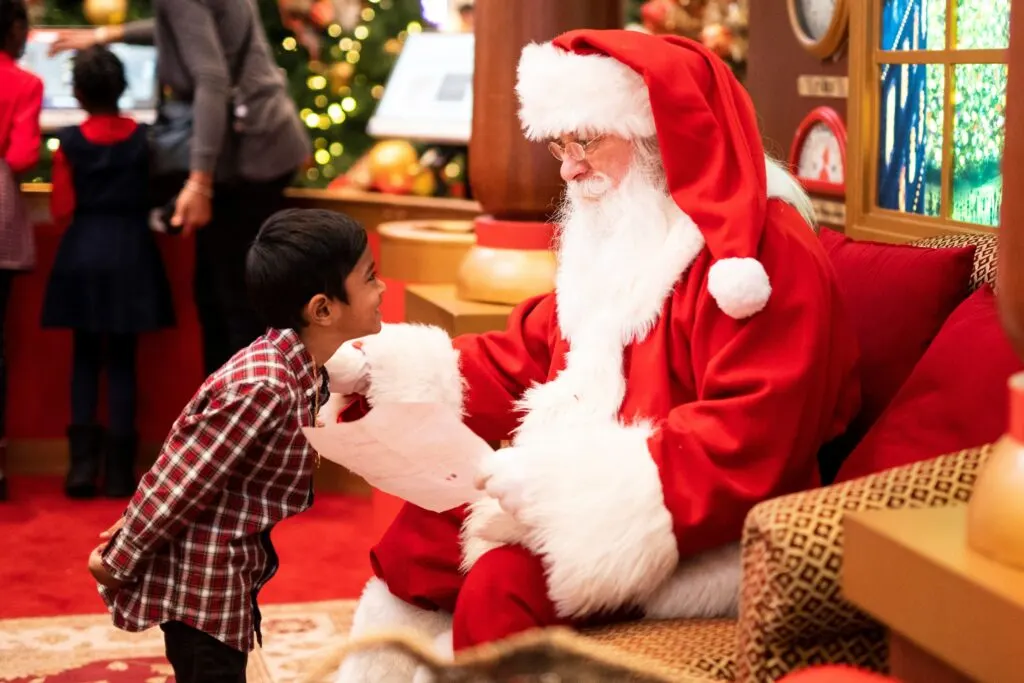 Do you have a California town you would like to add to our list of Best Christmas Towns in California? Leave the town name in the comments section below.