With summer coming to a close, many families are enjoying the cooler temperatures to get out and go camping. Fall camping is great because you can enjoy the crisp cool air and the beautiful fall leaves.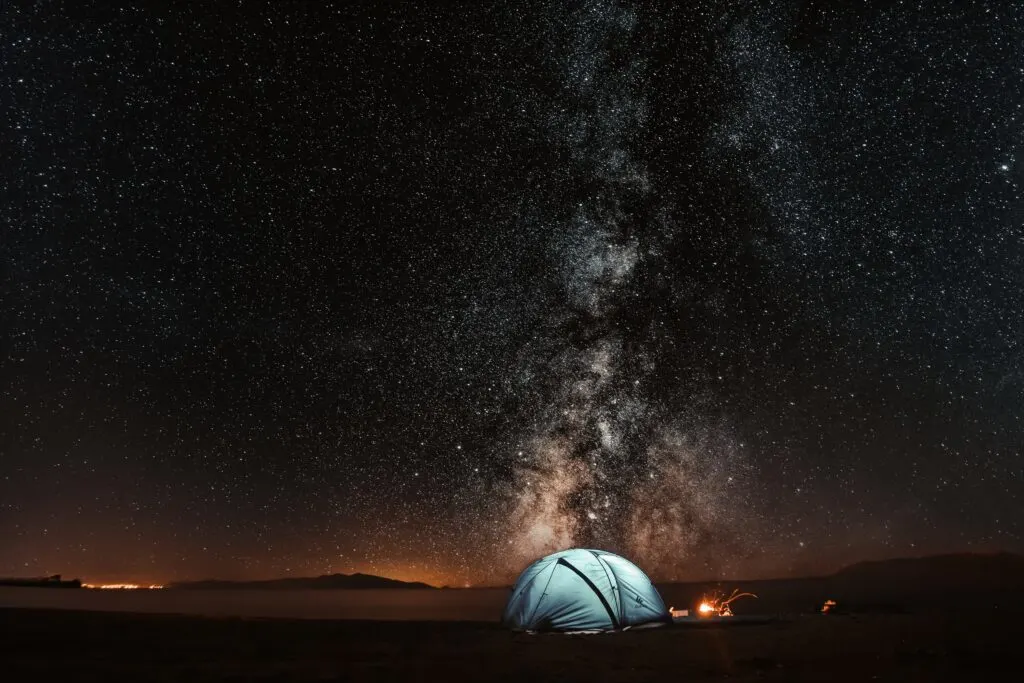 Like summer camping there are defiant pitfalls for camping in the fall that can be dealt with. These tips for camping in the fall can help you get the most of your last camping trips of the year.
Tips for Camping in the Fall
Prepare for the rain. Fall is known for having plenty of rain. In many northern areas, it is referred to as monsoon season. Bring plenty of airtight storage for things like food, clothing, and electronics you have with you. Extra tarps to lay across the floor of your tent and as an extra rain fly can help keep you dry in your tent.
Fall can be hot during the day and very cold at night. When planning a winter camping trip account for this change in the weather. Bring plenty of spare warm clothing to put on as the temperatures drop and opt for cold weather sleeping gear.
Pack plenty of hot breakfast foods and a coffee maker to start out your day. Mornings camping can be cold and waking up to a hot breakfast and a hot cup of coffee or tea can make it easier to get your body up to temperature quickly.
Pack extra firewood to avoid having to go out and find materials you can burn on a crisp cold fall morning. If you find wood from around your campsite opt to gather extra wood early and protect it from the rain to ensure you can have a hot fire even if the night was cold and wet.
Fall is a beautiful time to go camping. Creatures are out enjoying the cool air as much as you are, the leaves are putting on a show of spectacular colors, and everyone is in a good mood from no longer being overheated. Be sure to bring your camera with an extra battery to ensure you can capture the many great memories ahead of you.