This year our children began participating in the Accelerated Reader program at school. Accelerated Reader is a progress monitoring software assessment widely use by primary and secondary schools for monitoring the practice of student's reading. Accelerated Reader accesses a student's reading level, suggests titles of books at that level, and then assess whether a student has completed reading popular accelerated reader books by asking a short series of quiz questions. The best part is, not only do our children want to read the selections Accelerated Reader suggests for them, but they are excited about reading for the first time.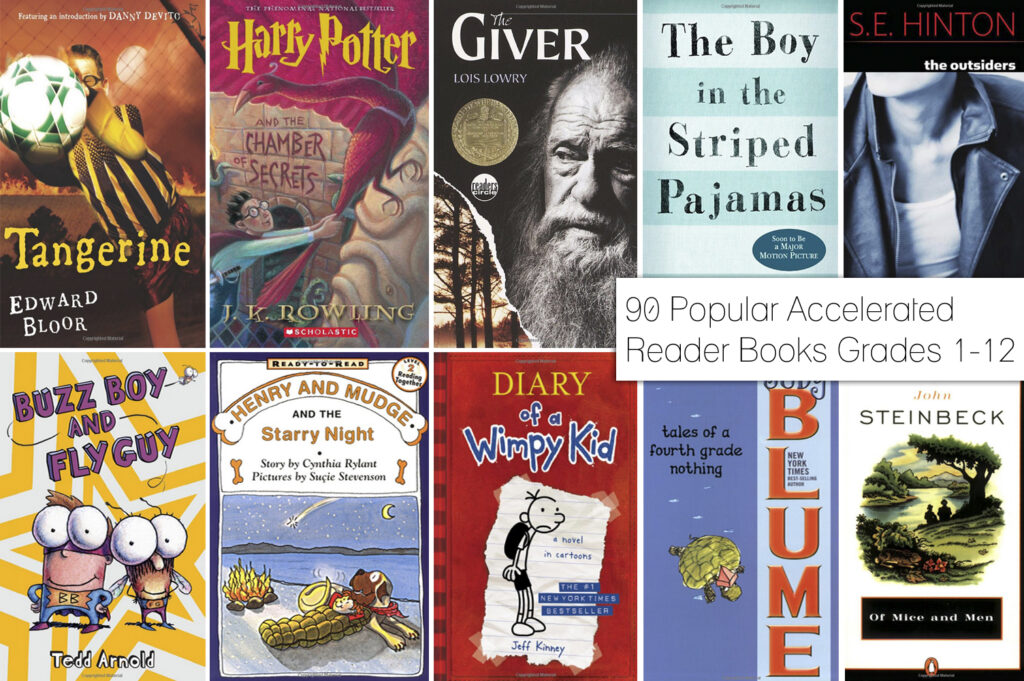 The following books are just a few of the hundreds of popular accelerated reader books available for children to read. Additional popular accelerated reader books include the Twilight series by Stephenie Meyer, the Harry Potter series by J.K. Rowling, the Diary of a Wimpy Kids series by Jeff Kinney, Lemony Snicket, and Rick Riordan. Most importantly, all the accelerated reader books on this list are approved for Accelerated Reading quizzes.
90 Popular Accelerated Reader Books for Grades 1-12
Grade 1
Grade 2
Grade 3
Grade 4
Grade 5
Grade 6
Grade 7
Grade 8
Grades 9 – 12
Do you have a favorite popular accelerated reader book to add to our list? Leave the title in the comments below.