Coastal charm, glorious beaches, glitzy cities, striking national parks, charming wine regions, and a plethora of activities meant to enjoy nature are just a few of the things the United States West Coast has to offer.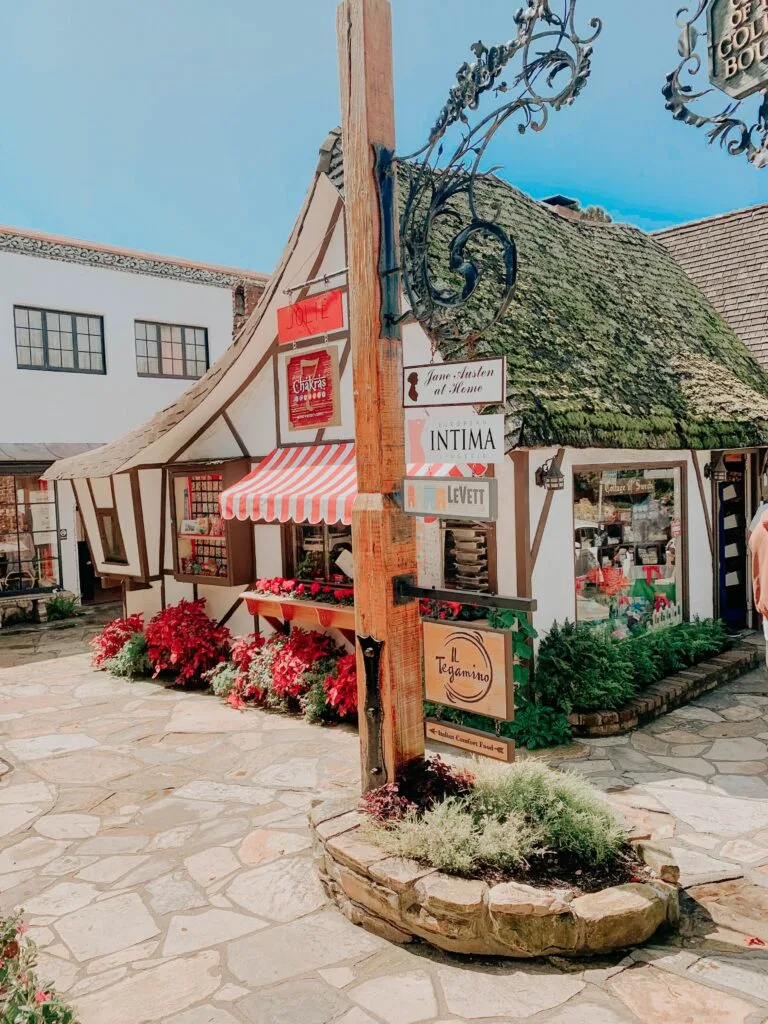 See also: Best Things to Do in California for Your Bucket List, 8 Hidden Gems in California; How to Travel California on the Cheap, 15 Epic California Bucket List Destinations, The Ultimate California Bucket List
With that said, the West Coast is also home to plenty of beautiful small towns that are worth visiting if you're the type of traveler who prefers getting lost in quiet locales rather than overwhelming cities.
From villages that look like fairytales to towns meant to look like European destinations and places where you can easily escape to nature, here are some of the best small towns on the West Coast.
Best Small Towns on the West Coast
1. Leavenworth, Washington
If you want to feel as though you crossed the Atlantic without having to book a flight abroad, Leavenworth is just about as close as you can get to that!
Located in Washington, this small town was made to resemble a traditional village in Bavaria, inspired by true German towns and cities like Bemalte Fassaden, Leipzig, and Munich.
Half-timbered houses, buildings that will remind you of Medieval times in Germany, shops selling traditional European deserts, and quaint coffee shops are the staples of this charming small town on the West Coast.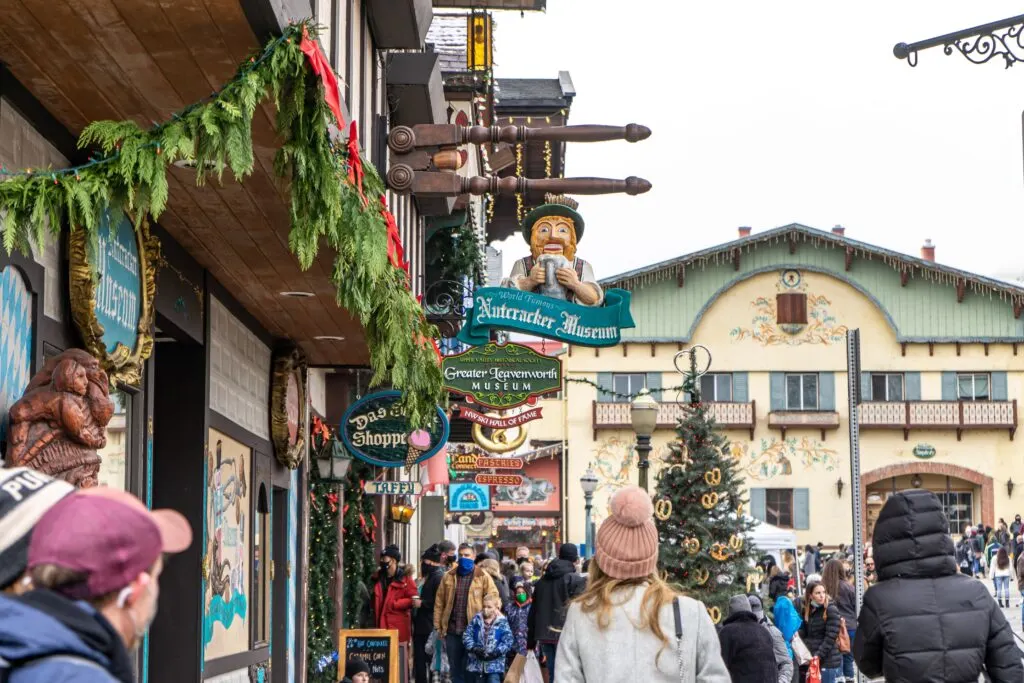 As a bonus, Leavenworth also happens to be a wonderful Christmas destination. During the winter months, the entire town gets covered in snow, not to mention they host a month-long holiday festival where you'll find traditional Christmas markets, activities meant to spread the holiday cheer, and thousands upon thousands of twinkling lights all over the streets! Oktoberfest is also celebrated here.
2. Solvang, California
Tucked away in the Santa Ynez Valley, Solvang is a city that will transport you into Denmark without having to fly to Europe!
Founded by three Danish immigrants, the architecture you'll find all over this small town in California is all about quaint chalets, windmills, and charming buildings.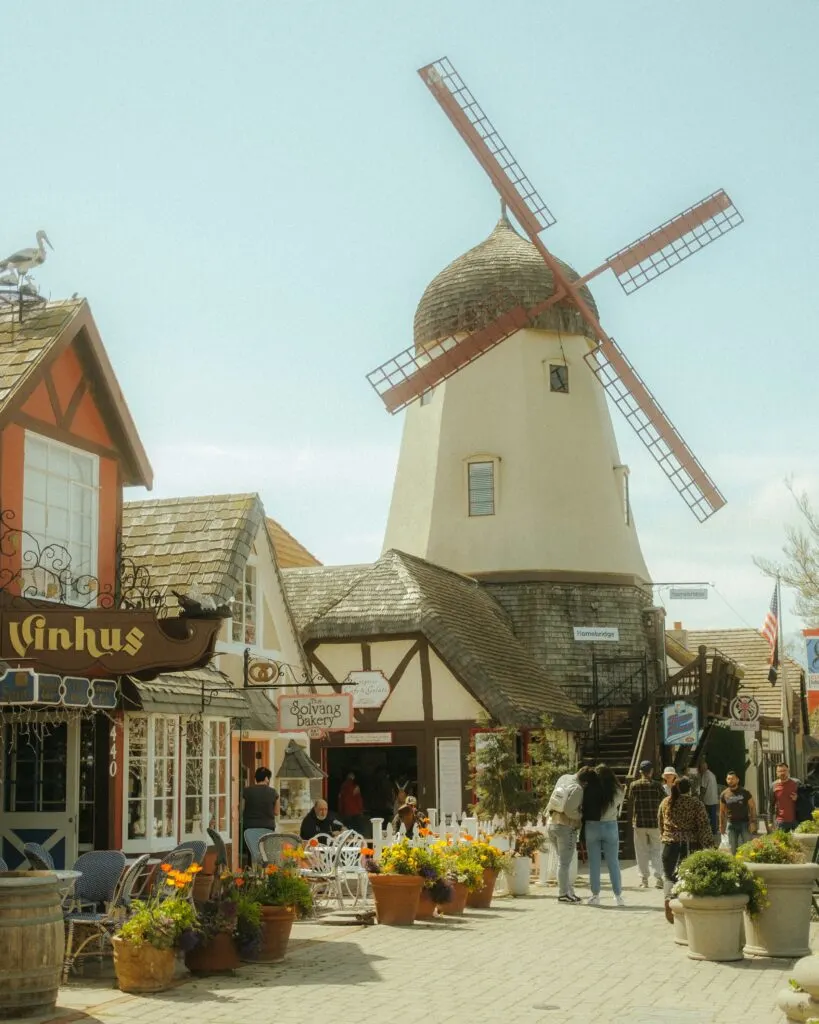 It doesn't quite stop there, however. Solvang is also a place where you can visit Europe through your taste buds! This fact alone has made it a much sought-after destination for foodies eager to get a taste of traditional Danish food.
As you wander through its colorful cobblestone streets, you'll stumble across a plethora of traditional bakeries, all of which sell freshly-baked pastries made using authentic recipes.
Moreover, thanks to its location on one of the top wine regions in California, Solvang is also a wonderful place to go on a wine escapade, with plenty of tasting rooms scattered around its downtown as well as tons of vineyards you can day trip out to!
3. Sisters, Oregon
Located in Oregon's alluring Deschutes region, Sisters is a gorgeous mountain locale where alpine goodness, artsy vibes, and historical architecture reign supreme.
Here, you'll love to get wrapped up in the town's small-town vibes, which provide a glorious respite from everyday life. Wandering its streets is a real treat, and any time you feel like it, you can pop by at the many coffee shops you'll find or spend a few hours relaxing at the various spas you'll see all over, including the first beer spa in the United States!
Another thing that makes Sisters such a great destination is the fact that it acts as a gateway to some of the best nature Oregon has to offer. The Deschutes National Forest, Sahalie, McKenzie Pass, and the mesmerizing Koosah Falls are located just a short drive away, and they all provide a wonderful opportunity to get lost in the outdoors for a day or two.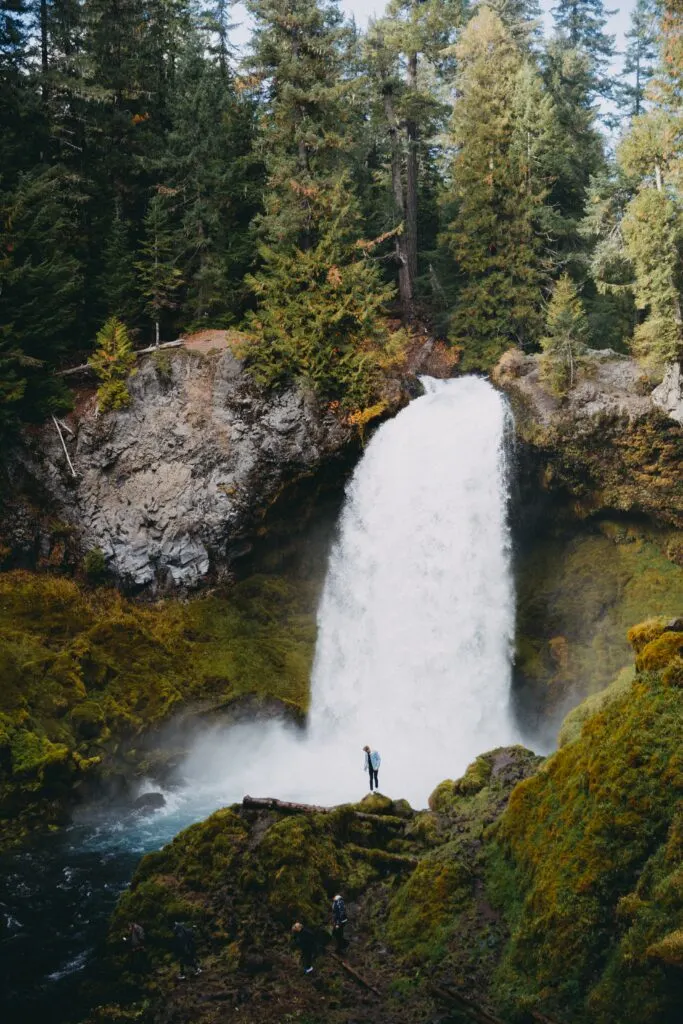 During the summer months, Sisters becomes a wonderful beach destination where water activities and hiking become the main thing on the menu. Come winter, you can enjoy the town just as much as it becomes a mecca for skiing and other winter sports!
4. Carmel by the Sea, California
Want to feel as though you were transported into the pages of a storybook?
Set on California's coast, Carmel by the Sea is a town as whimsical as it gets. Cute little cottages draped in flowers, high-pitched roofs covered in greenery, farm-to-table restaurants, and cobblestone streets lined by incredibly photogenic facades are just a few of the staples of this small town on the West Coast.
Being here will make you feel as though you're somewhere in Europe, all while having the added bonus of being on the coast.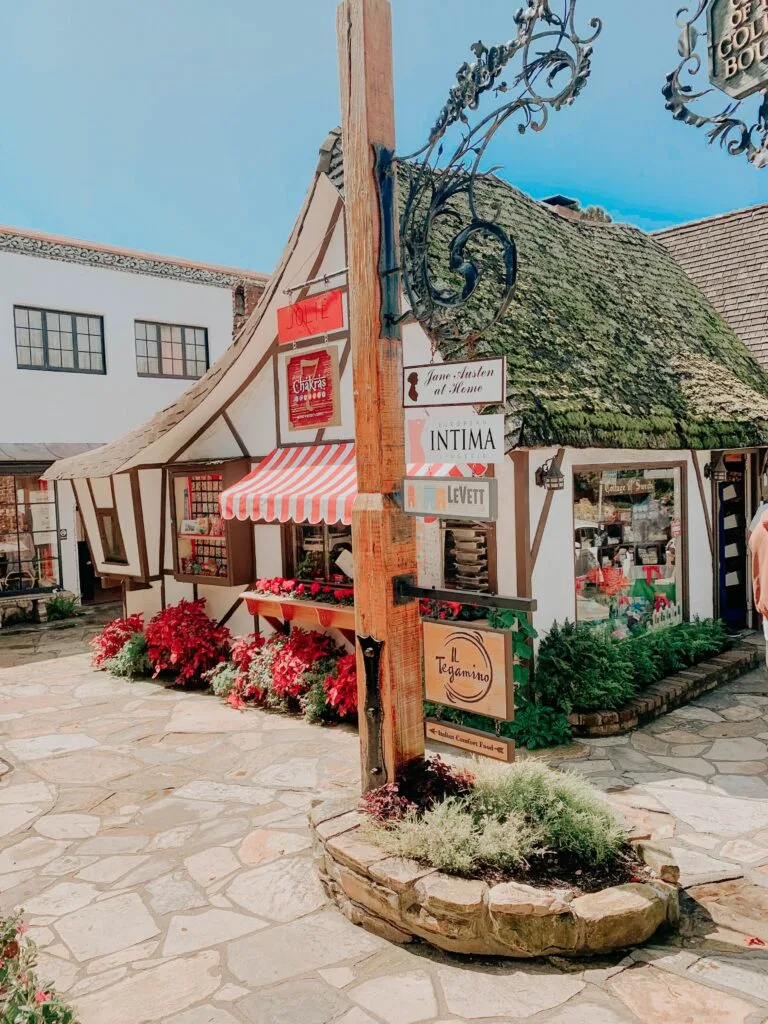 Moreover, Carmel by the Sea is the starting point of Big Sur. From here, you can either take a road trip through this alluring scenic highway, or choose to take day trips out to its highlights, which include gorgeous spots like a purple beach, McWay Falls, Bixby Bridge, Julia Pfeiffer State Park, Garrapata State Park, and plenty more!
5. Cottage Grove, Oregon
Home to six covered bridges, Cottage Grove is a small town in Oregon that is commonly nicknamed the "covered bridge capital of the West" for that very reason.
This small West Coast town is surrounded by forests, wooden hills, and vineyards, making it a wonderful destination if you are into nature activities, incredible food, and wine tasting.
Hiking, cycling, and horseback riding are all a huge part of what has made Cottage Grove an incredibly popular weekend destination for locals!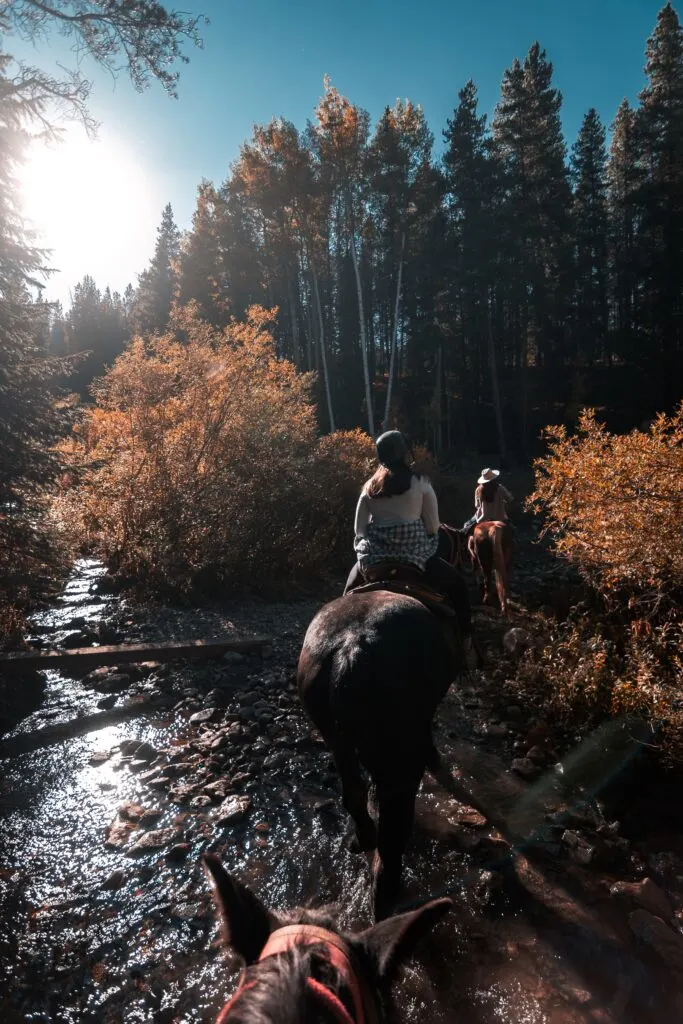 Aside from what you'll find around it, Cottage Grove's downtown is as pretty as it gets. As you walk its streets, you'll find plenty of cozy coffee shops, a wide array of local art galleries, unique boutique shops, and tons of historical attractions. Classic American charm is the staple of Cottage Grove, for sure!
6. Cannon Beach, Oregon
Friendly locals, seaside goodness, and outdoor adventures are all part of Cannon Beach's allure, and it's a combination of all of this that made National Geographic rank it as one of the most beautiful places a few years back!
In town, you'll find plenty of art galleries, boutique shops, fine dining restaurants, and bars, all of which you can enjoy as you listen to waves colliding in the distance.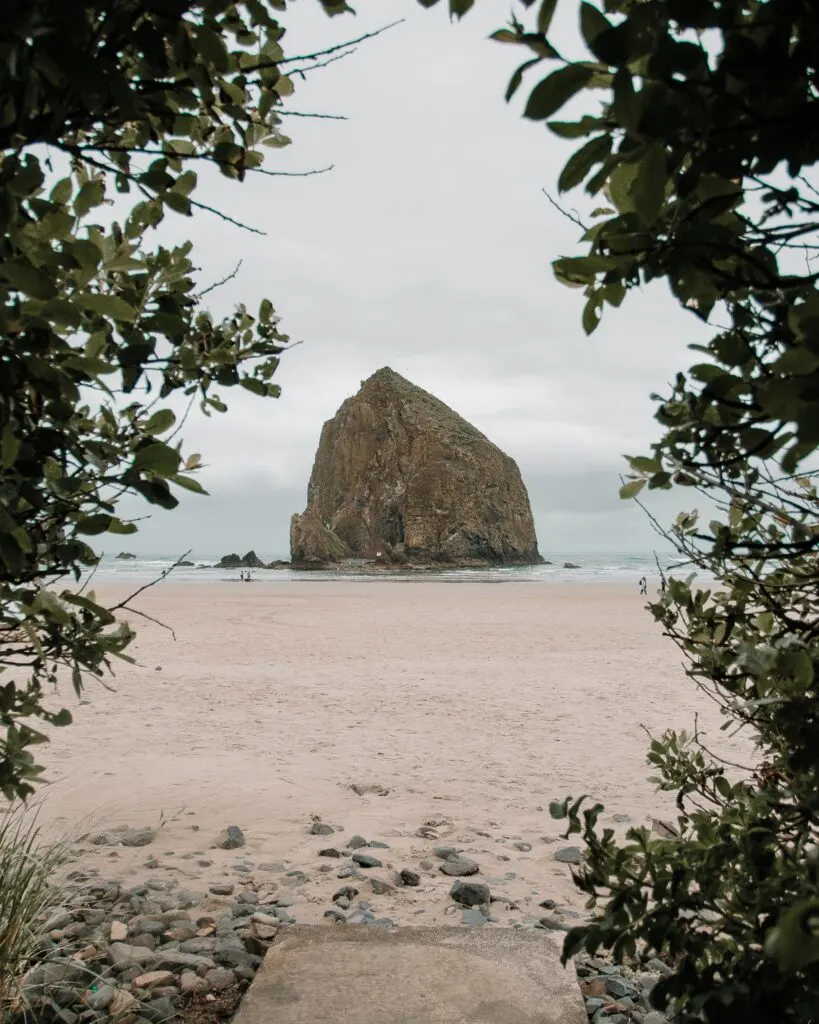 The real allure of Cannon Beach, however, lies in the many stunning natural attractions you'll find here. Waterfalls crashing down from hills, stunning beaches, unique rock formations standing on the water, and secluded coves are just a few of the wonderful attractions you'll stumble across. Ecola Point State Park is a must-visit from Cannon Beach, especially if you love hiking, walking on beaches, and finding gorgeous viewpoints as you explore.
7. McMinnville, Oregon
McMinnville is a place that perfectly blends history and wine, making it a wonderful destination if you enjoy learning with a glass or two in hand!
This small town is located in Oregon's wine country, which means its streets are filled with wine bars, tasting rooms, and plenty of fine dining restaurants where you can pair your food with locally produced wines. Moreover, just outside of town, you'll find tons of vineyards if a day spent wine tasting in the countryside is what you're after.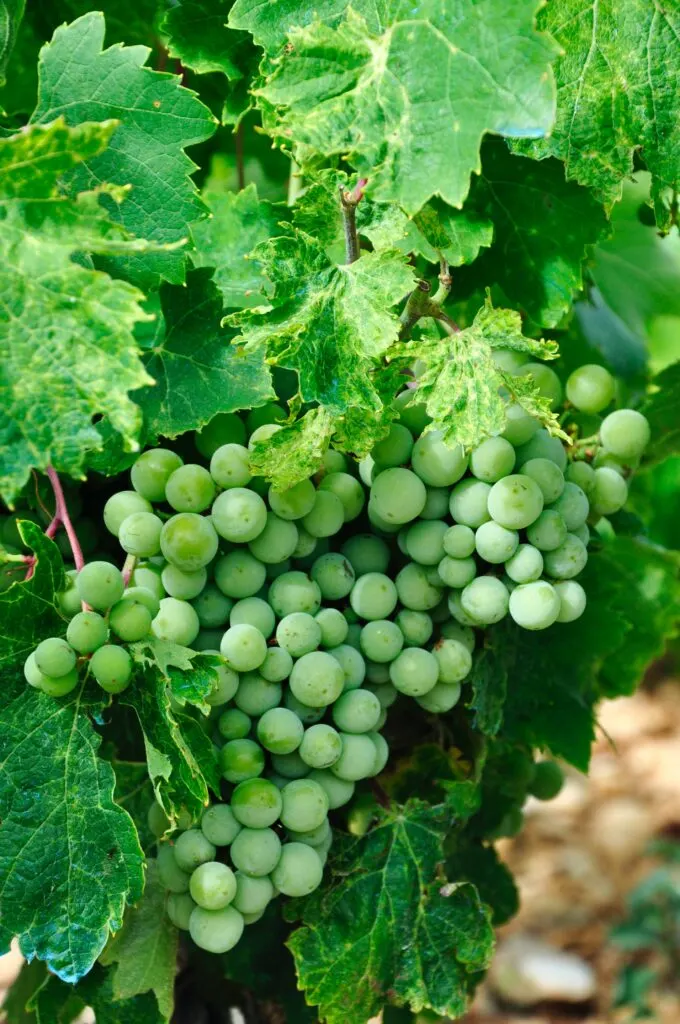 Aside from that, McMinnville's historical district is an absolute treat for architectural and history buffs. Here, you'll find over 60 turn-of-the-century buildings, many of which now host restaurants, art galleries, bars, and tasting rooms!
Have you ever visited any of these best small towns on the West Coast? If you happen to know of any others worth visiting, please feel free to drop your recommendations in the comment section below!