Camping at the beach is an experience all unto its own. There are so many things to do from soaking up the sun on a beach towel to braving the water and waves. Beach camping can be a ton of fun, but also a sandy mess if you are not prepared. Here is what you need for an epic beach camping experience.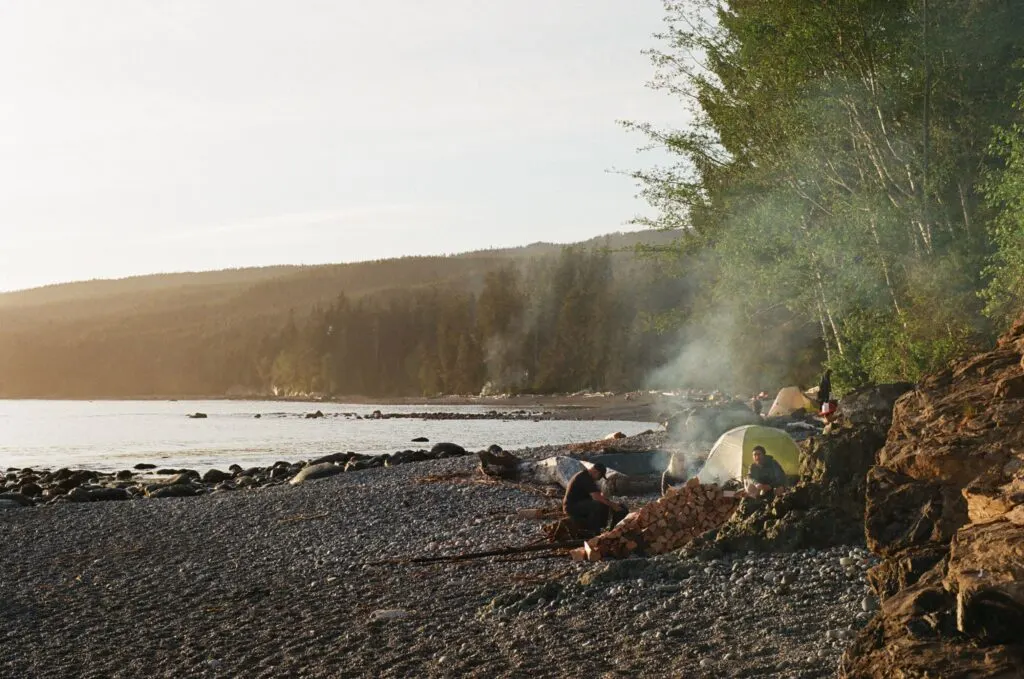 See also: Coastal Towns in San Luis Obispo County, The Best Campgrounds in California That Your Kids Will Love, Top Campgrounds in California
Clever Ideas for an Epic Beach Camping Experience
Plan Ahead
Seems easy enough to create a camping packing list, right? Let's make sure you have a few other things on it needed for beach camping.
First, place a tarp or heavy blanket down in front of the tent's opening, this is separate from the tarp placed underneath the tent. Have everyone take off their shoes outside the tent and shake off their feet before entering.
Bring flip flops to make this easy peasy. Inside the tent, have a small camping hand broom. The last thing you want is for sand to get into your bedding and sleeping bags!
Extra Large Picnic & Outdoor Water-Resistant Blanket Great for the Beach Camping
Look for campgrounds that say they have showers, whether they are outside ones on the beach or up near the restrooms. Kids have a way of getting sand into every nook and cranny of their body.
Having a shower nearby will be the answer to your prayers. If there is not a shower at the campground, pack two extra 5-gallon containers with spigots. That way you can turn on the water and wash your hands, bodies and even the kitchen utensils. Always have at least one of these with you when camping.
Beach Toys & Lounging Time
Sandcastles, digging for clams, or tide pooling can take up a lot of time on a camping beach vacation. So can a good old-fashioned nap.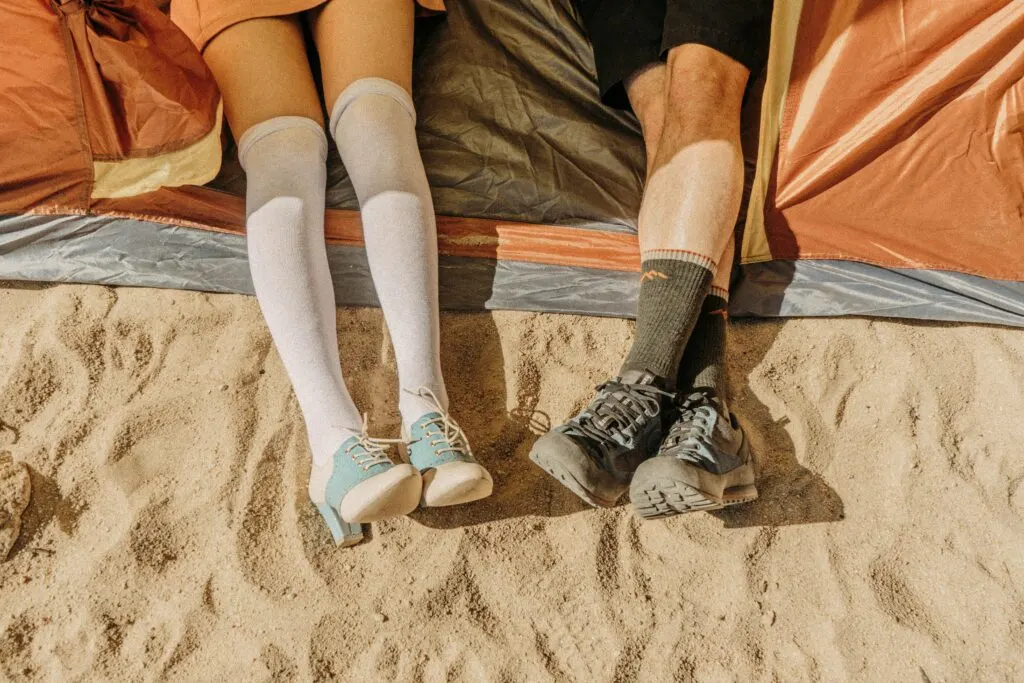 Lather on the sunblock and relax on a beach towel or a beach lounger. Have a margarita or glass of wine nearby, plus a bottle of water, for when you need to clench your thirst! Don't forget inflatable water toys, water guns, a good book, or a volleyball to enjoy while soaking up the sun.
Inflatable Lounger Air Sofa Hammock Perfect for Beach Camping
Feed Me!
Check with your beach campground if you are allowed to have beach bonfires or if they have to be in campground fire rings. Some beaches allow you to camp directly on the beach, whereas others are behind the windbreak of sand dunes.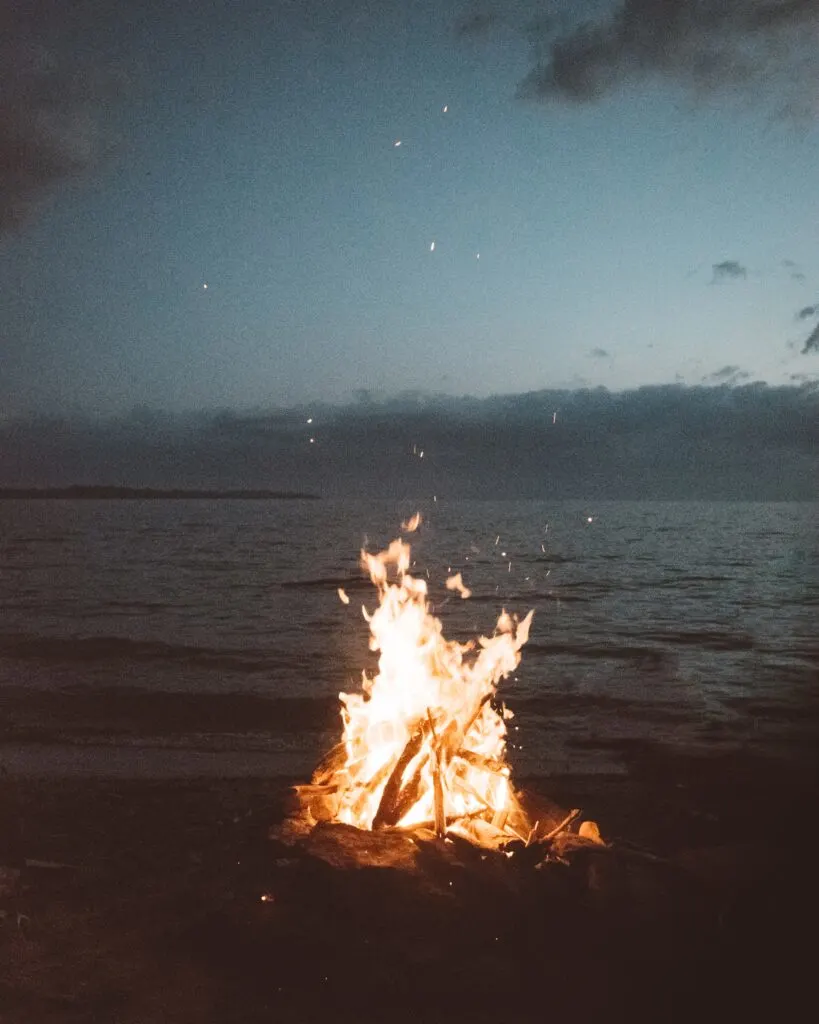 If camping at a windy spot, take advantages of the campsites that have windbreaks or you could find your tent flying through the air if a big gust comes through!
Make sure to bring roasting sticks, one for each member of the family. You can put hot dogs, corn-on-the-cob, shish-kabobs, whole vegetables like zucchini, and of course marshmallows on them.
Cut the veggies and prep as much as you can, so you are able to just open and go to make things easier. If you can cook over an open fire don't forget your cast iron skillet. Just about everything tastes better when cooked in a cast iron skillet!