World-famous cities, expansive deserts, rugged coastlines, incredible national parks, growing wine countries, and sky-high mountains are just a few of the staples of California.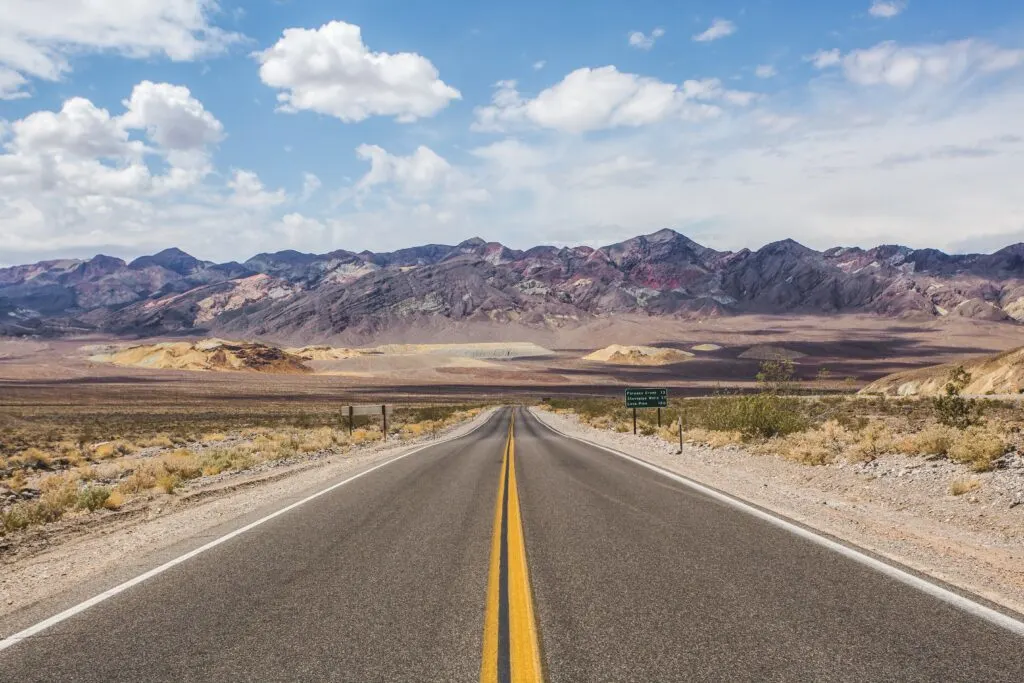 See also: Best Small Towns on the West Coast, Best Things to Do in California for Your Bucket List, 8 Hidden Gems in California
As the most diverse state in the United States in terms of landscapes, it's not exactly a secret that the Golden State has plenty to offer visitors, so much so that you could dedicate years on end to exploring it and still barely get to scratch the surface!
If you're currently in the planning stages of a trip to California, chances are you're feeling a tad overwhelmed with the number of options available when it comes to what to see and where to go. It'd be impossible to create a list of everything there is to do in California, but if you want to make sure you see the very best of it, you may want to focus on a few destinations, especially if it's your first time visiting!
From humongous alpine lakes to deserts and some of the most awe-inspiring national parks in the entire world, here's the ultimate California bucket list so you can get planning your trip.
The Ultimate California Bucket List
1. Joshua Tree National Park
Deserts make up a huge part of California, and Joshua Tree National Park is one of the best places to get close and personal with them.
Located on the point where both the Mojave and Colorado deserts meet, the landscape you'll find at Joshua Tree is one of a kind. This national park is a combination of two different ecosystems, so the terrains are pretty peculiar.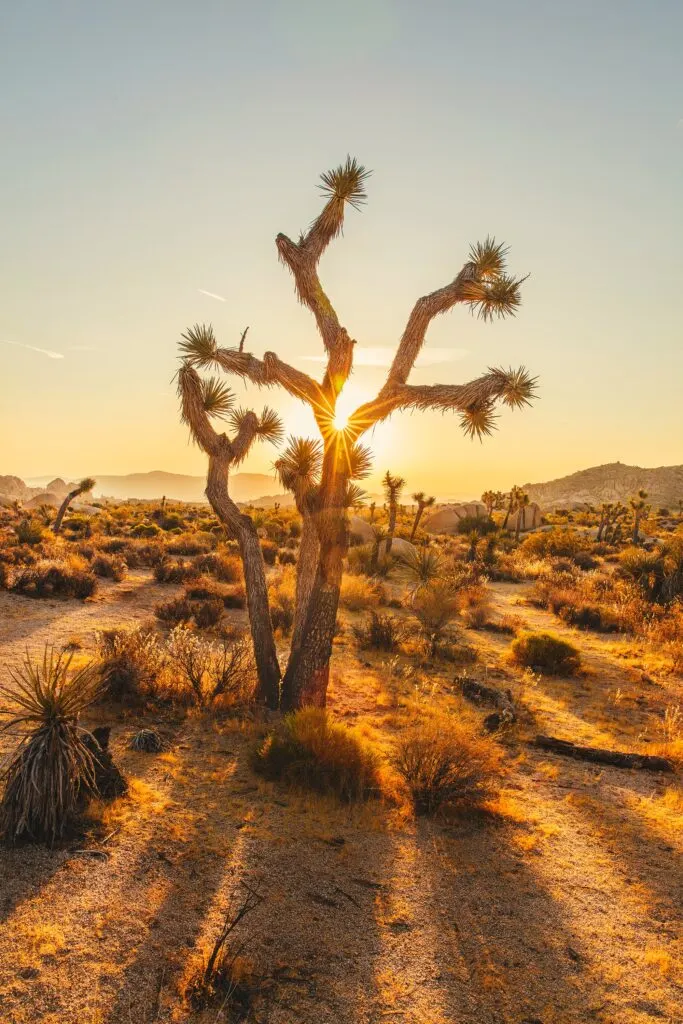 Of course, Joshua trees make up a huge part of the landscape, and many of the ones you will see inside the park are believed to be as old as a thousand years! Aside from admiring the views, there's plenty to do on the park's menu, including biking, scenic driving, hiking, rock climbing, horseback riding, camping, and more.
As part of your California bucket list, make sure you also aim to spend at least one night around the many glamping spots available around the park. Joshua Tree is Dark Sky Territory, and stargazing here is a once-in-a-lifetime experience for sure!
2. Napa Valley
Californian wine production dates back to the 1680s, and there's no better place to discover the state's viticulture than at Napa Valley, one of its most popular wine countries.
The entire area is known for its hillside vineyards, gourmet food, farm-to-table restaurants, relaxing spas, and world-class boutique hotels.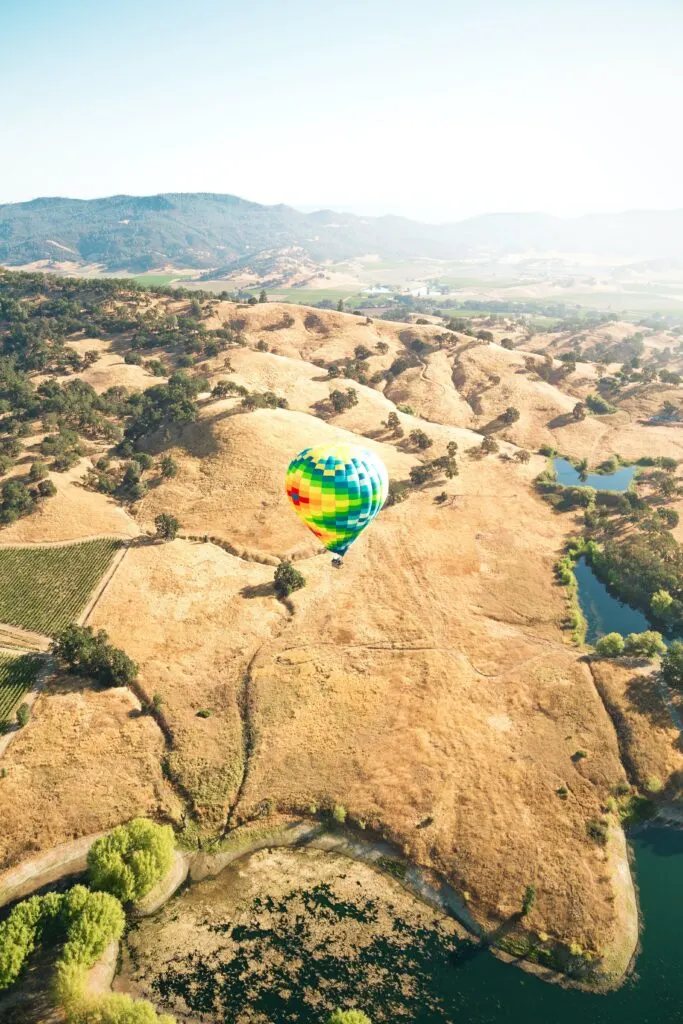 As you probably guessed already, wine tasting is the main thing to do at Napa Valley. There are virtually hundreds of vineyards to choose from, ranging from big producers to small, family-owned estates.
3. Yosemite National Park
Yosemite isn't exactly a hidden gem in California. After all, it's considered one of the most beautiful national parks in the United States, and no trip to the Golden State would be complete without a visit to this place, especially if unrivaled nature is your jam.
The park hides in the Sierra Nevada Mountains and boasts landscapes as dreamy as they can get. Snow-capped mountains, ancient sequoia trees, expansive canyons, alpine lakes, cascading waterfalls, and humongous granite domes are all staples of the terrain offered here.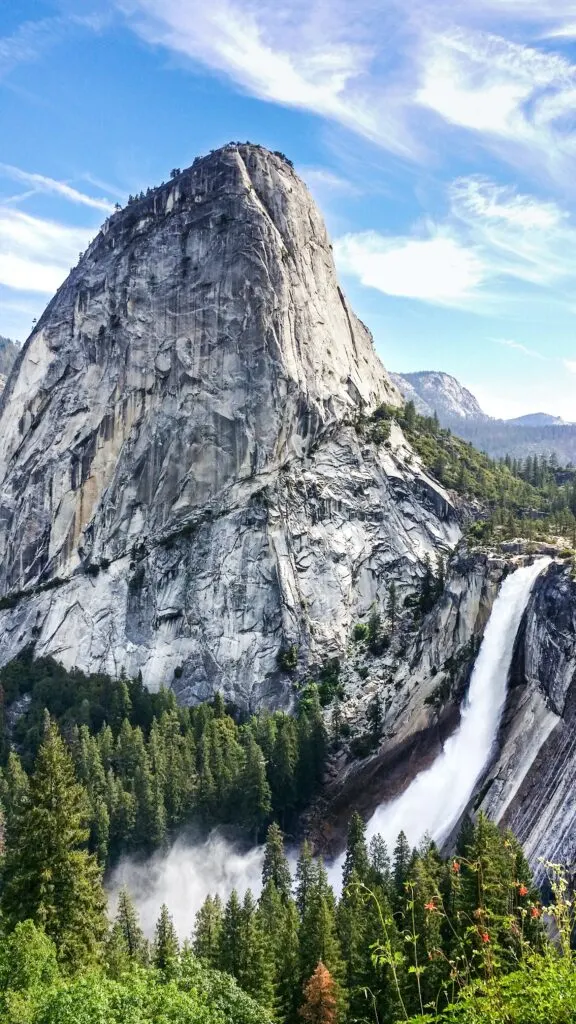 Hiking, scenic driving, climbing, chasing waterfalls, and wildlife spotting are just a few of the adventures you can enjoy here!
4. Big Sur
A road trip through Big Sur should be at the very top of your California bucket list, and once you're there, you'll see exactly why!
A Big Sur road trip is a section of California's famous Highway 1. Even though it's only 90 miles long, the stops you can make along the way and the beauty of the landscape all throughout means you can make a multi-day journey.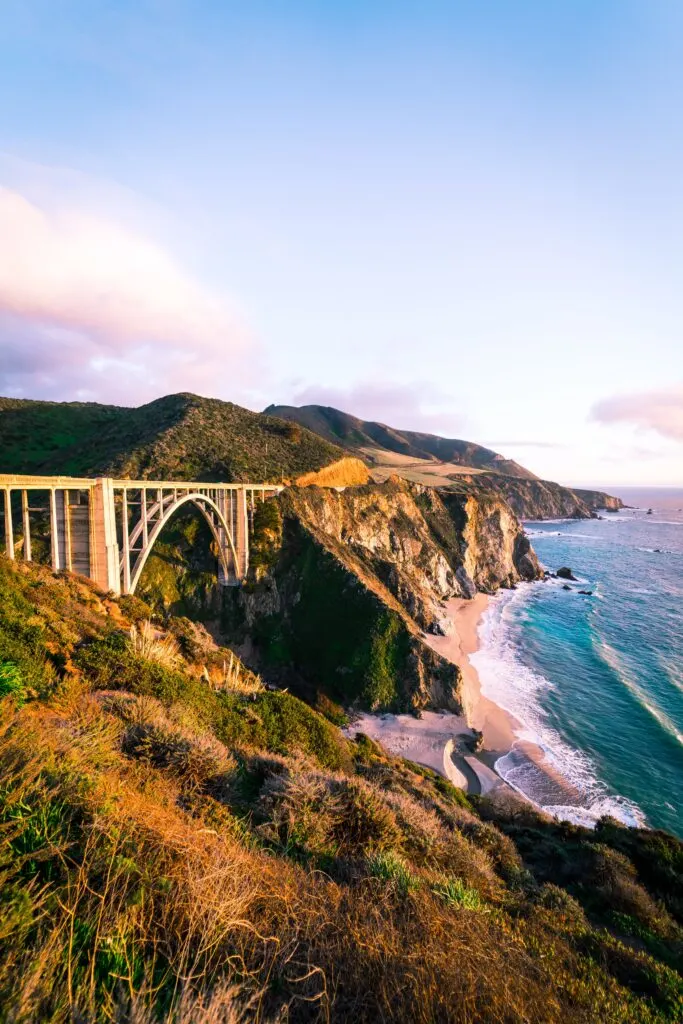 To one side, you'll see mountains, and the opposite one offers some of the most gorgeous views of California's dramatic coastline.
Throughout the entire drive, you'll stumble across gorgeous natural sites worth stopping for. Listing them all would need its own blog post, but a few can't miss ones include Pfeiffer Beach for purple sand, McWay Falls for one the most beautiful waterfalls you'll ever see, Hearst Castle for fairytale vibes, and Julia Pfeiffer State Park for hikes.
5. Monterey
Stunning beaches, picturesque houses, and plenty of world-class attractions can all be found in Monterey, one of the most laid-back cities in California.
Aside from simply strolling its streets and enjoying Monterey's coastal charm, the city also happens to be a wonderful place to visit in order to learn all about California's marine life.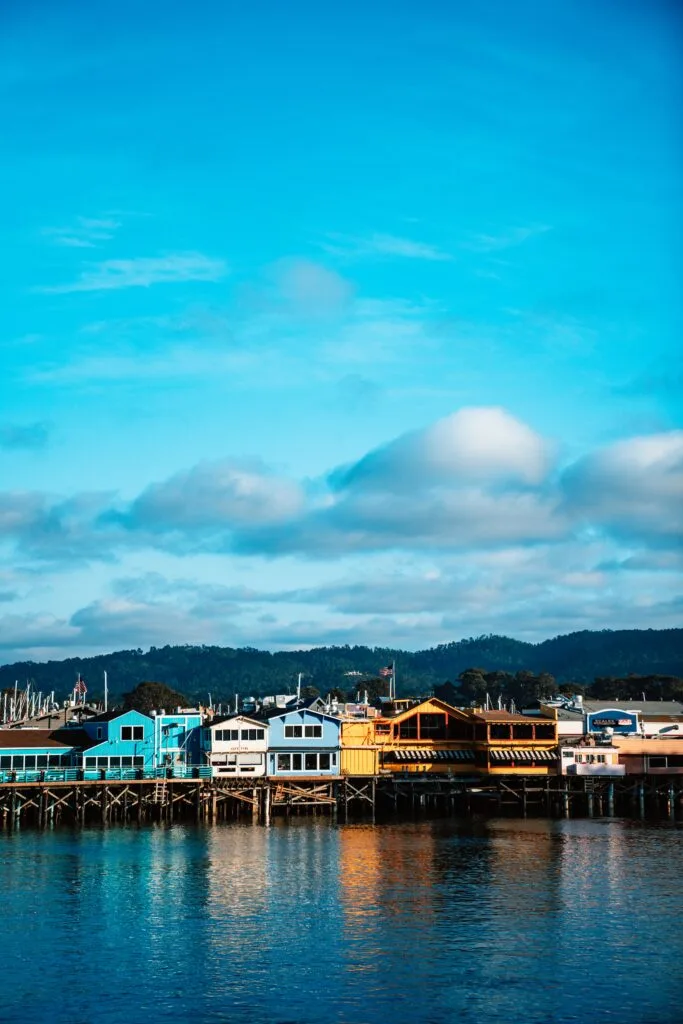 Monterey is also home to plenty of marine research centers, and the Monterey Bay Aquarium is one of its most visited attractions. Here, you'll be able to see and learn about thousands of marine animals and plants through interactive exhibits and activities.
6. Alcatraz
Alcatraz was once a place everyone hoped never to have to step foot on. After all, it was the place where the country's most dangerous criminals went to jail!
Located just off the coast of San Francisco, visitors can now visit the island in order to explore the remains of what was once the most important prison in the country.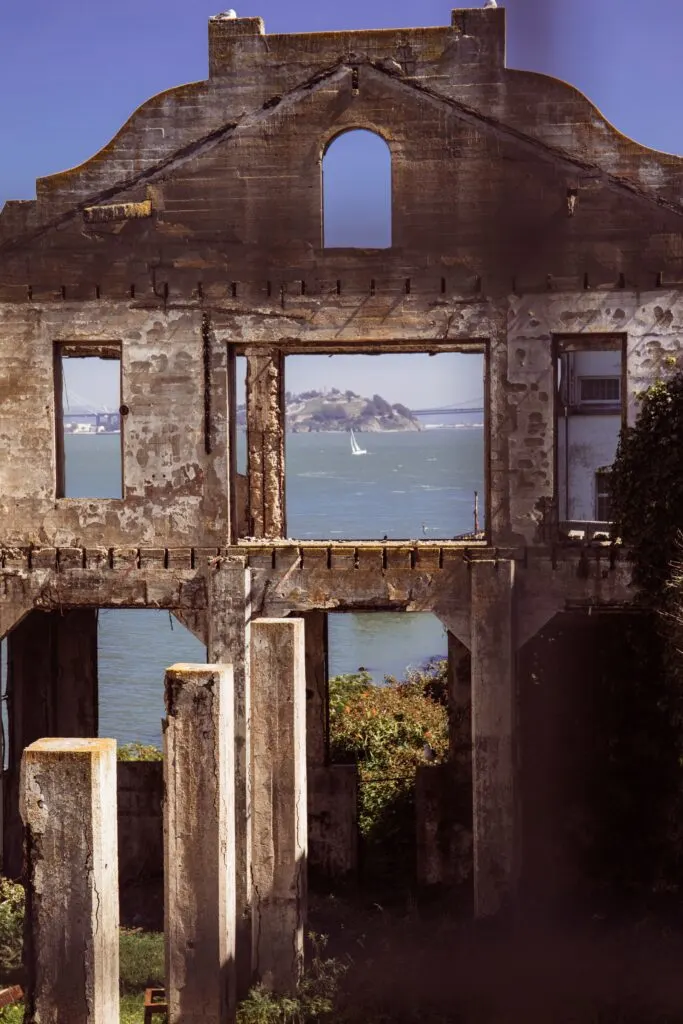 After you've gotten your fill of that, you can also linger for a whole and enjoy the rest of the island, which is home to plenty of rock pools, trails, and birds.
7. Lake Tahoe
Lake Tahoe is a great place to get a taste of what alpine California has to offer.
As one of the largest lakes in the country, the lake offers plenty of activities, so much so that you could spend entire weeks here doing different things every day! The lake features bright blue water and white sandy beaches, and it could easily be confused for a location somewhere in the Caribbean if it weren't for the views of snow-capped mountains in the background.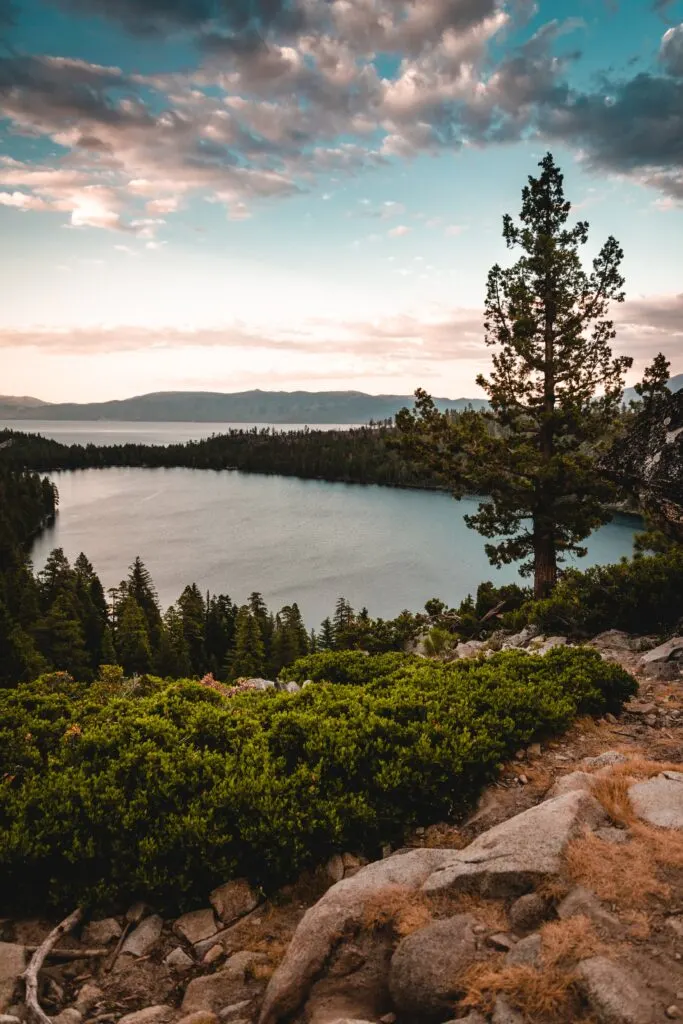 During the warmer months, Lake Tahoe becomes a favorite destination for water and beach activities. Swimming, lounging at the beach, kayaking, boating, and snorkeling are all on the menu.
Come winter, winter sports become the reason people visit the place, with ice skating, skiing, snowboarding, and snowshoeing being favorite activities.
Hiking and scenic driving around the lake can be done year-round, too!
8. Death Valley National Park
Death Valley is another gem in California, and even though its name may not sound too inviting, this gorgeous national park happens to be one of the most vibrant spots to visit in the state!
Deserts, quirky rock formations, turning sand dunes, sweeping canyons, colorful hills, and golden badlands are all part of what makes the landscape at this national park so incredibly unique. Moreover, there are plenty of interesting historical sites to visit like mines and ghost towns from when the area was a thriving mining region!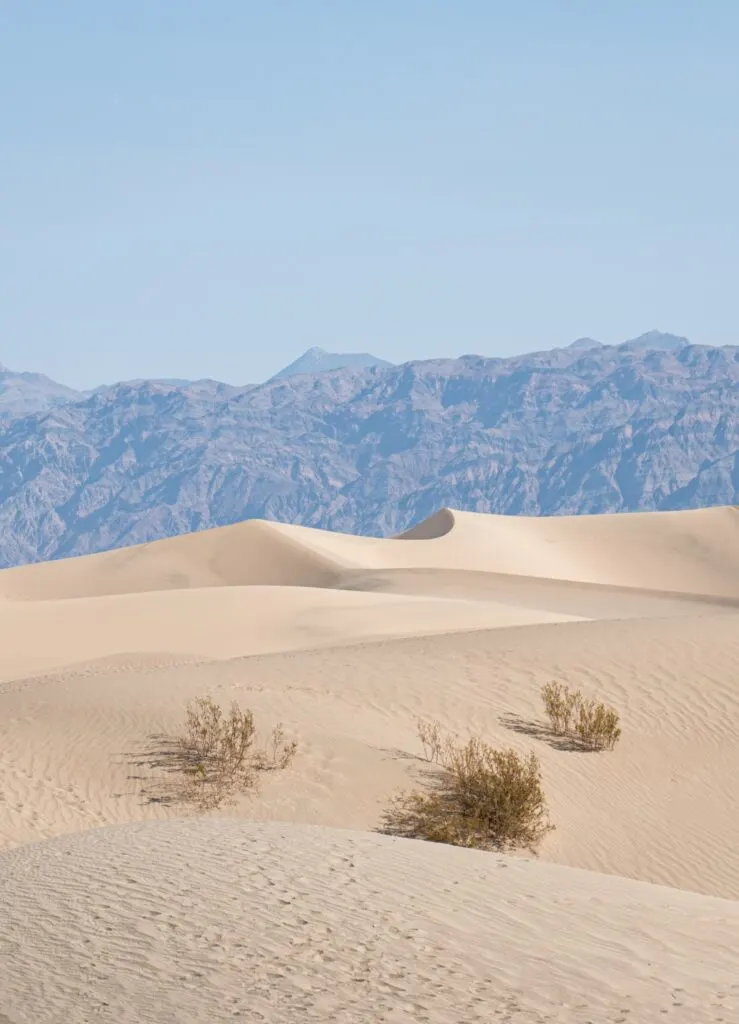 Hiking amid sand dunes, scenic driving along hills splashed in bright colors, and standing on badlands are just a few of the things you can do while here.
Have you ever been to the Golden State? If so, what are some other destinations and activities that you feel should belong on everyone's Calfironaia bucket list? If you have any other recommendations, please feel free to drop them in the comment section below!