Halloween in Lahaina, also know as the Mardi Gras of the Pacific, is host to over 25,000 locals and tourists from around the world who come together for one night of good-natured haunting in Lahaina. The festivities kick off with a joyous Keiki (children's) costume parade, followed by a revelry that carries into the early hours of the morning.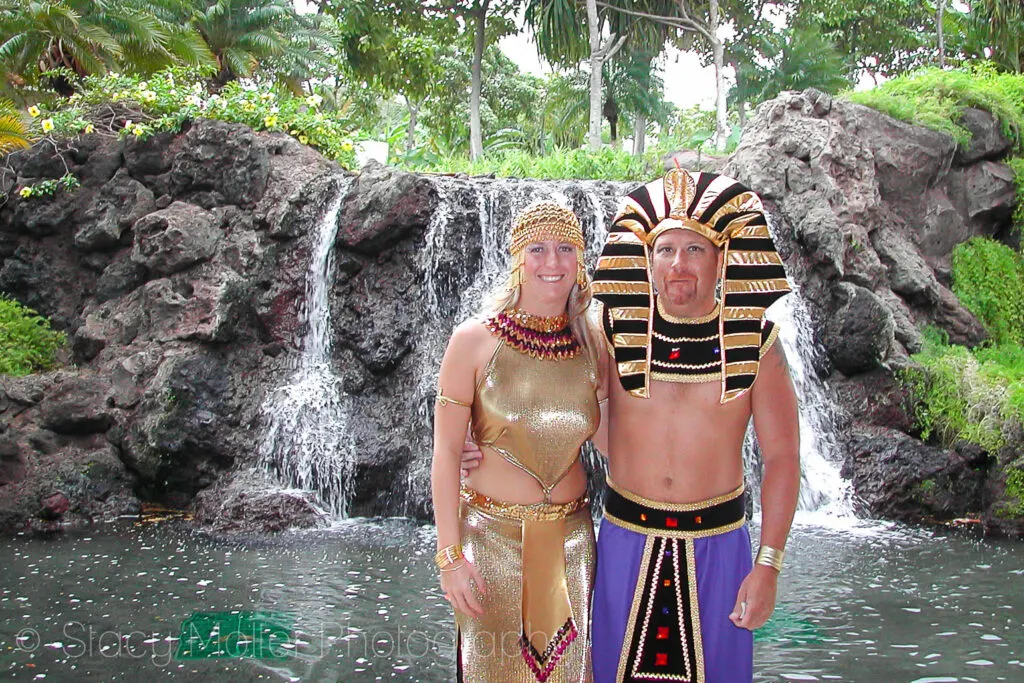 Halloween in Lahaina – The Mardi Gras of the Pacific
Often compared to New Orleans Mardi Gras but with a much tamer, family-friendly atmosphere, Halloween in Lahaina is Hawaii's most celebrated holiday event. Front Street is closed to all vehicle traffic this night allowing costumed visitors to saunter freely down the street enjoying the night's party.
The night kicks off with a fun, kid-friendly Keiki costume parade. Local bands play alongside the children as they meander down Lahaina's famous Front Street. Once the parade is over kids can enjoy activities including face painting, fun photo opportunities, and more!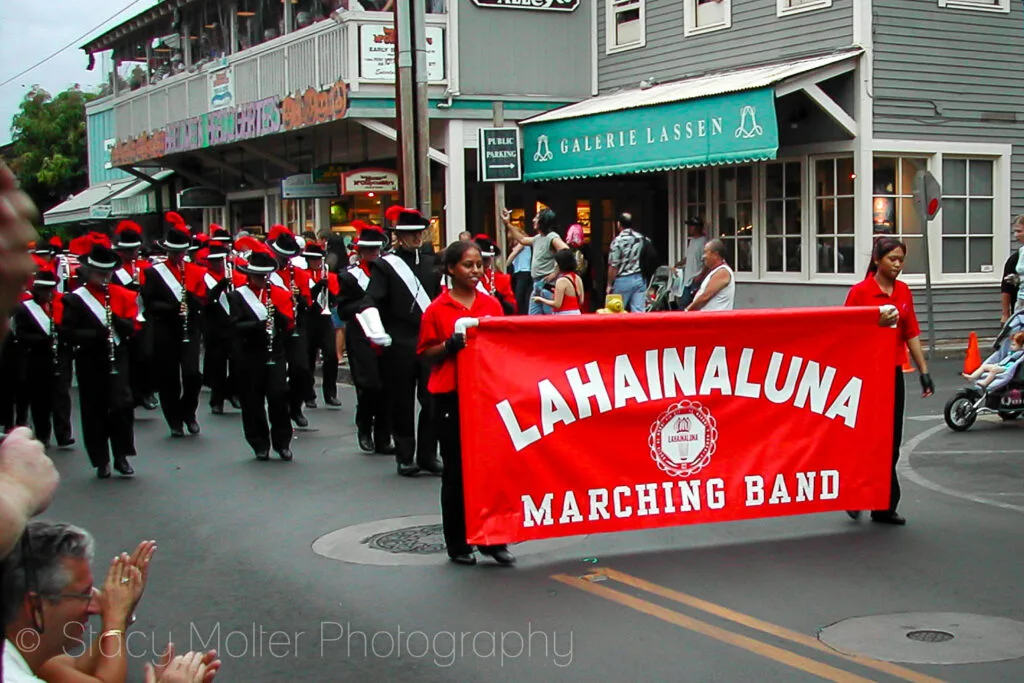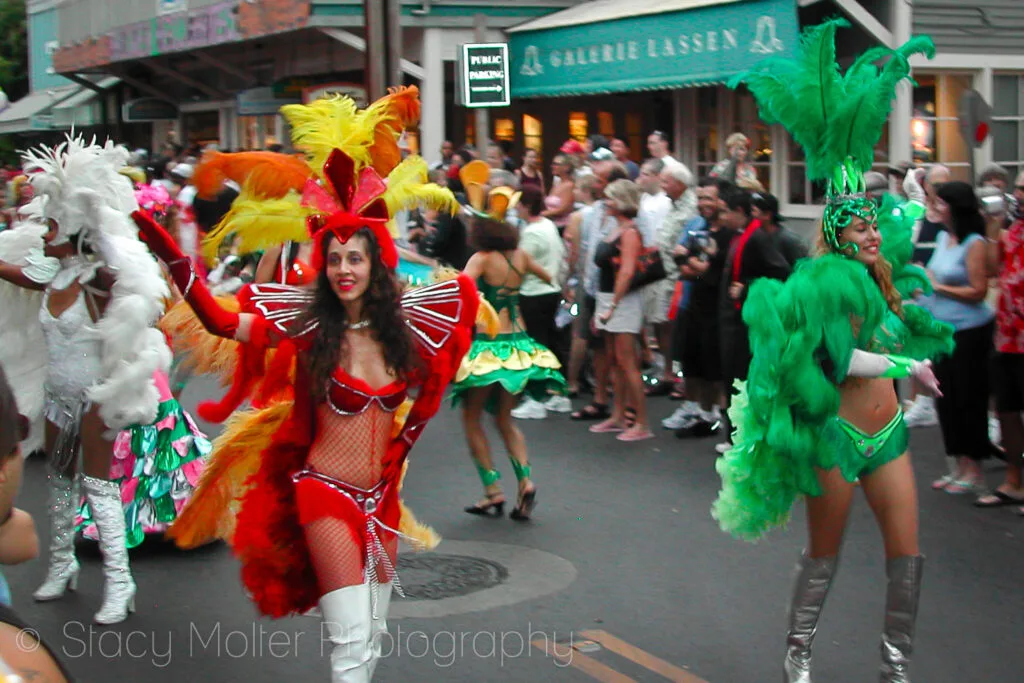 The Halloween costumes during Halloween in Lahaina range from fun store-bought outfits to extravagant homemade masterpieces. Many revelers spend all year planning and building their costumes, and for good reason. The best of the best head to Lahaina's Banyan Tree Park for the annual costume contest, where costume-clad singles, couples, and groups compete for top prizes.
One of our favorite costumes from this celebration is this adorable hula girl lamp.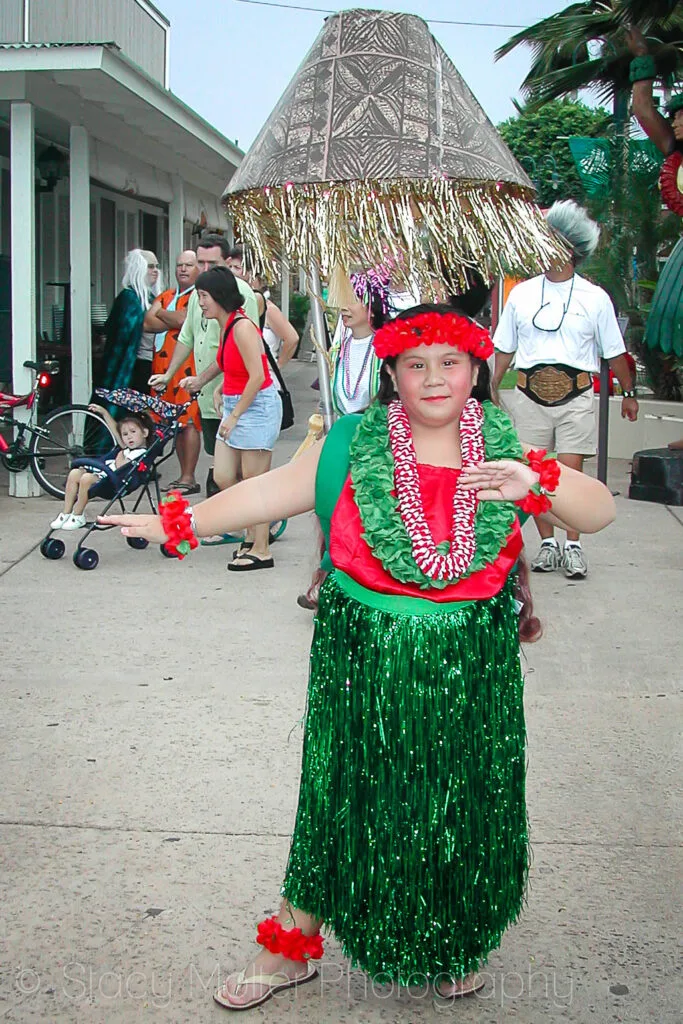 As the night continues, party-goers dance and mingle under the Banyan Tree before the costume contest begins. Many bars and restaurants also offer their own entertainment in the form of live music, drink specials and smaller-scale costume contests.
I know by now you're wondering what, or who, we dressed up as. While our costumes weren't anything extravagant or homemade, we did have a great time turning a few heads as Cleopatra and Marc Antony.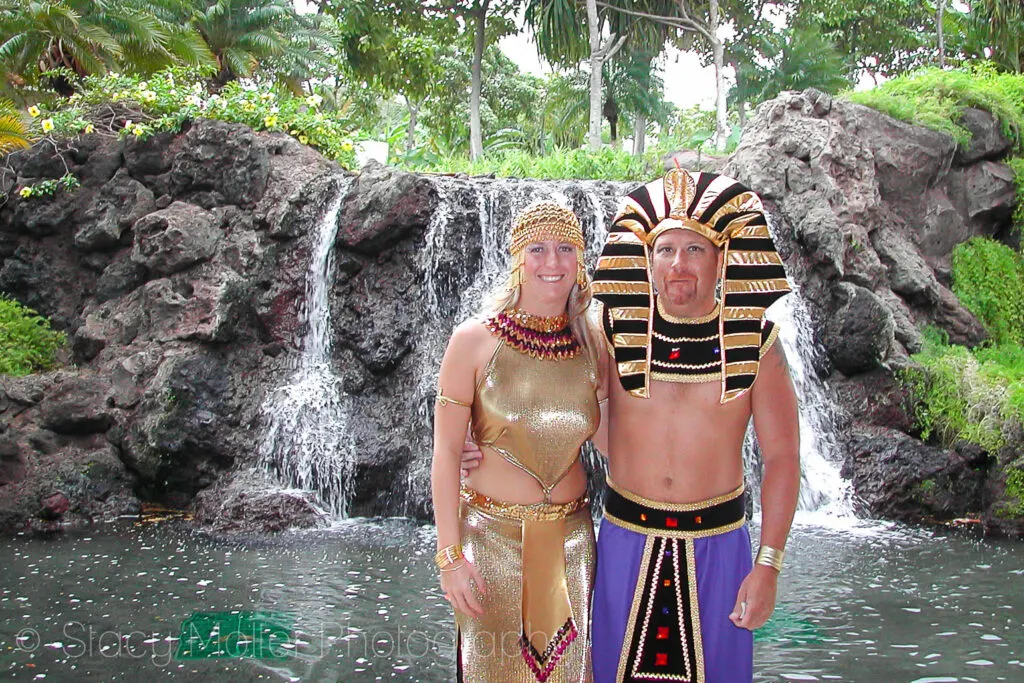 For the first time in 20+ years, a heavy rain damped Halloween for 2-3 hours sending forcing us all to look for shelter indoors. This was only the second year for rain to come to Halloween in Lahaina. As we took shelter from the storm we met some pretty fun and unique friends to celebrate with.