Sail across the Au'au Channel and take an adventurous Lanai day trip on your next visit to Maui. Easily accessible by inter-island ferry, Lanai is filled with award-winning beaches, luxury resorts, two renown golf courses, and rugged landscapes just waiting to be explored.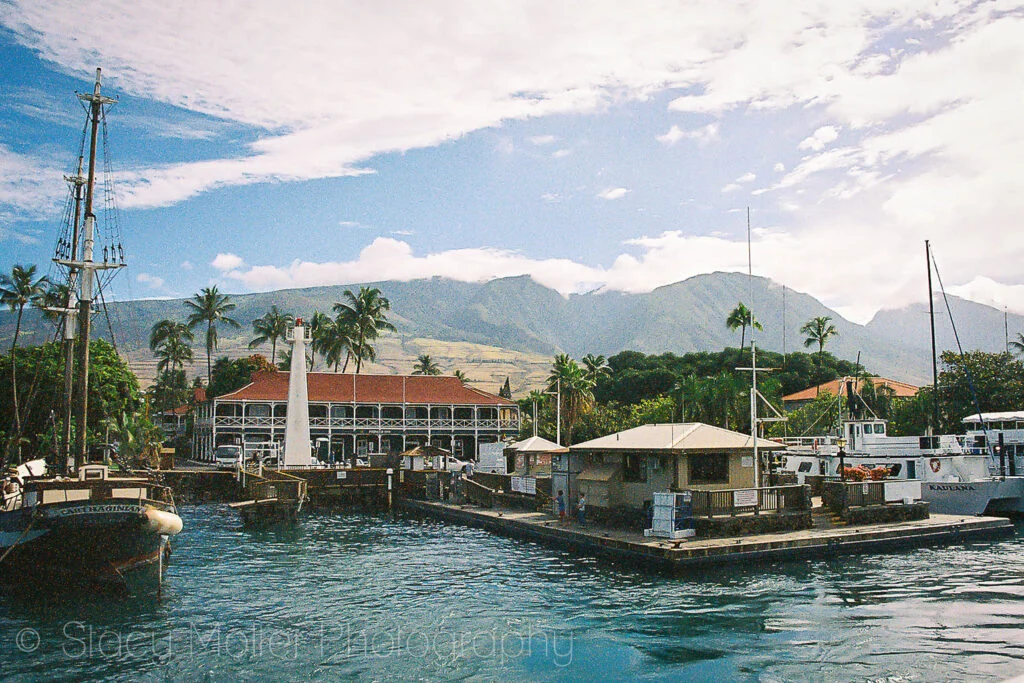 (Note: Many of these photos were taken with a good ol' film camera. Yes, I still have one.)
Lanai Day Trip
Lanai, also known as the Pineapple Island, is an island of untouched beauty. With no stop lights and hardly any paved roads, it's easy to see why Lanai is the perfect vacation destination for couples and families.
On Lanai, your adventure begins with a 4 Wheel-Drive Automatic Jeep and a map. Many of Lanai's most stunning sights are located off rocky, one lane dirt roads and require a 4WD vehicle to explore. Locations like Polihua Beach, Hulopo'e Beach, Lanai City, and Federation Camp are accessible and perfect for a relaxing snorkel trip, breathtaking panoramic views, or even a delicious picnic!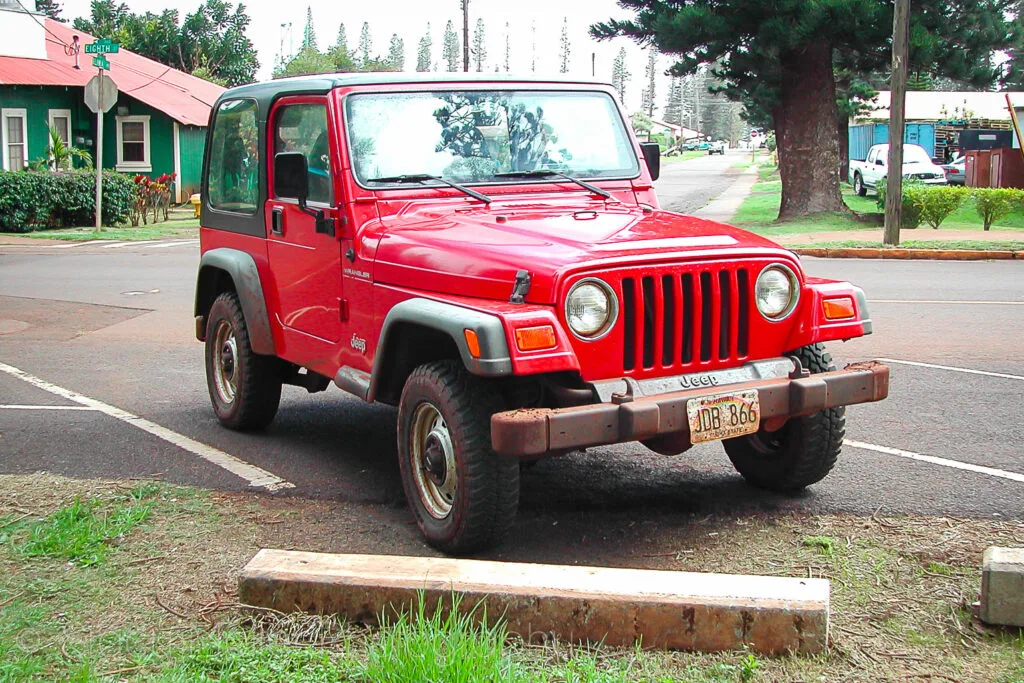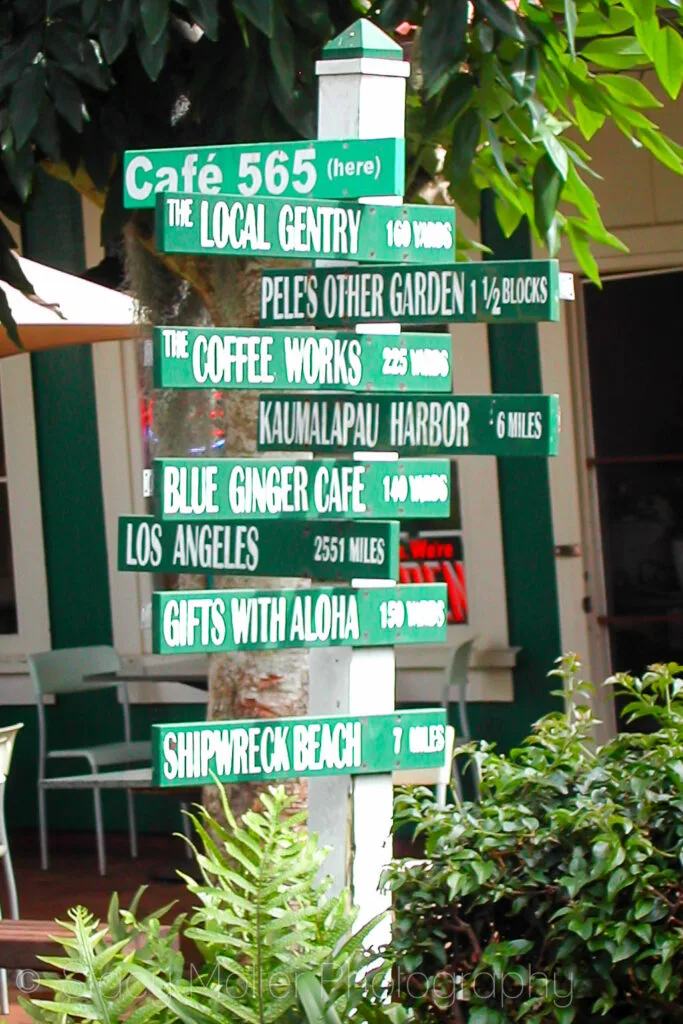 The Garden of the Gods
Keahia Kawelo, also known as Garden of the Gods, is an extraordinary rock garden at the end of rocky Polihua Road. Located approximately 30 minutes from Lanai City on the northwest side of the island, its unique collection of rock formations makes this a beautiful place for photographers, especially at sunset.
Finding your way to The Garden of the Gods adds to the charm of this quaint little island. "Watch for the rock sign on the right side of the road for the Garden of the Gods. Turn left onto the dirt road between the tennis courts and the horse stables. After approximately three miles you'll come to a fenced-in area. You must cross the cattle gates in the actual Kanepu'u forest. This will be the third set of cattle grate that you will have crossed. Bear left at the major fork in the road."
If you're looking for a place to let go, relax, and get lost in God's beauty, Lanai's untouched exquisiteness is just what you need.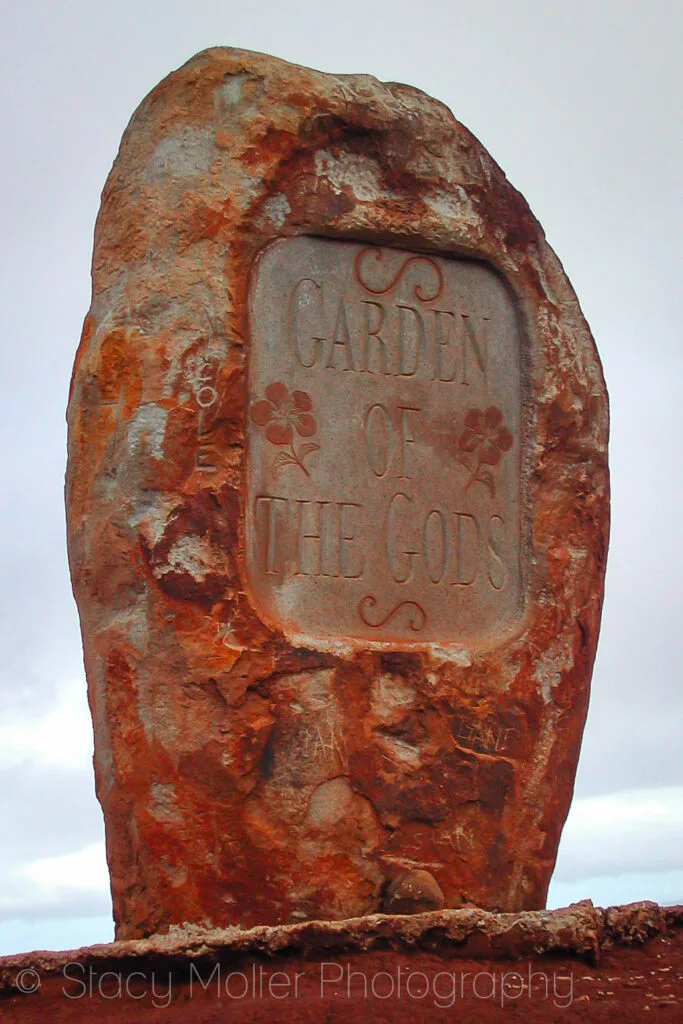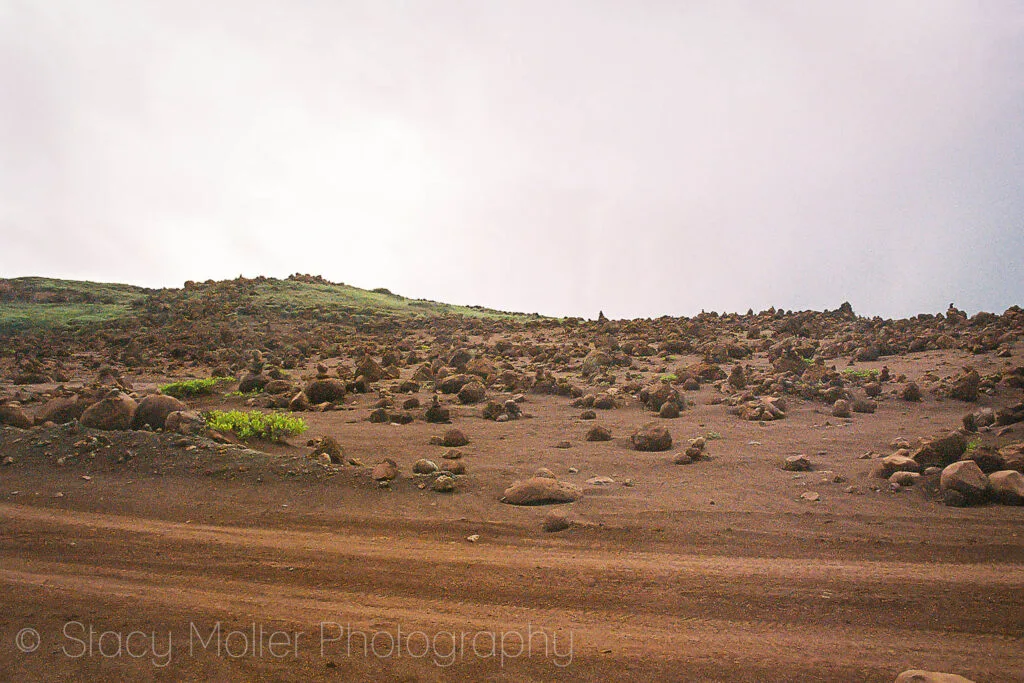 Shipwreck Beach
About a half-hour north from Lanai City and you'll discover Kaiolohia, also known as Shipwreck Beach. As you approach the beach, you'll pass some old structures built in the 1930s. These structures are all that is left of an area known as 'Federation Camp.'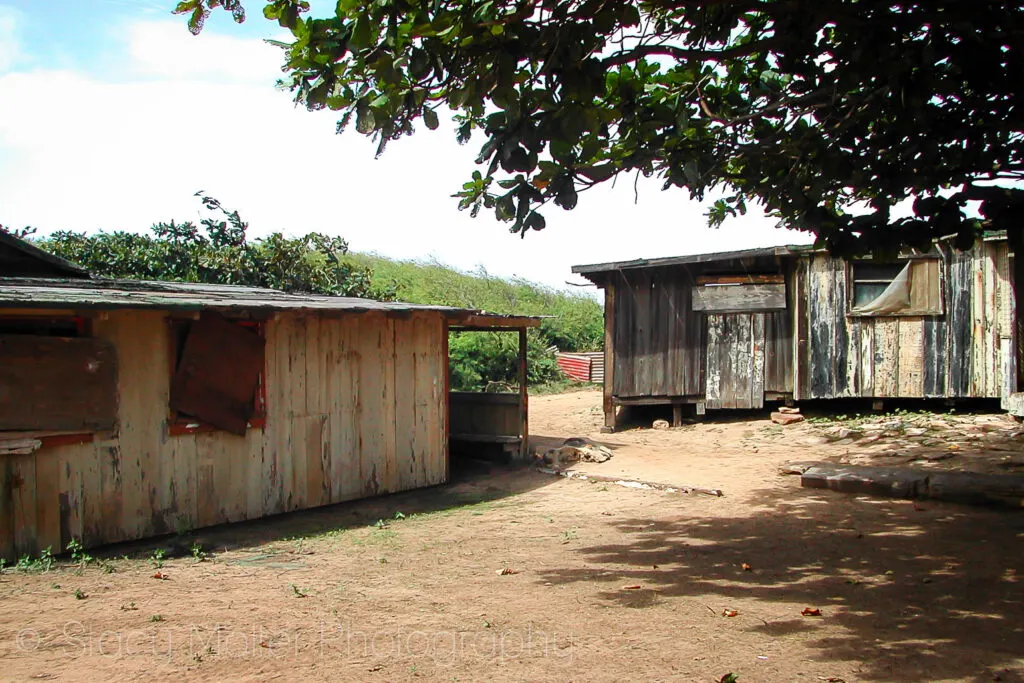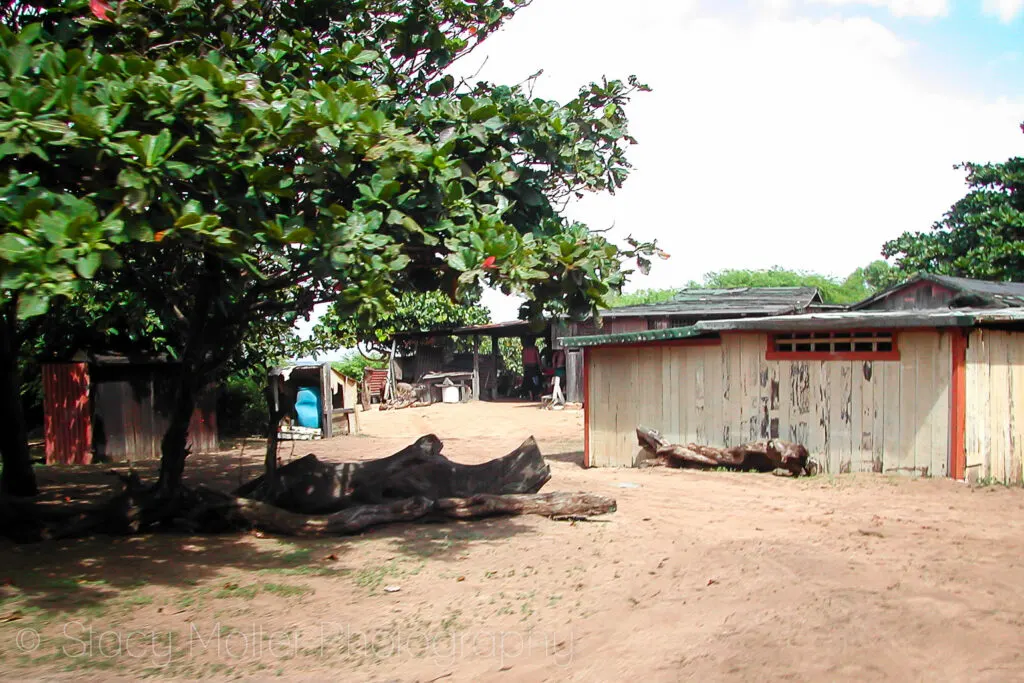 To get to the beach, take a short hike toward the shipwreck. This windy, 8-mile stretch of beach has wrecked numerous ships along its shallow, rocky channel. In fact, the hull of a ghostly oil tanker from the 1940s is still beached on Kaiolohia Bay's coral reef, its rusted hull giving the beach a surreal sense of wonder.
The World War II Liberty Ship, whose rusted hulk still clings to a reef near the shore, was not the result of an accident. After World War II, this vessel was given "residence" as an economical means of disposal. Made of concrete, the ship was one of 22 ferrous-concrete oilers built between 1942 and 1944.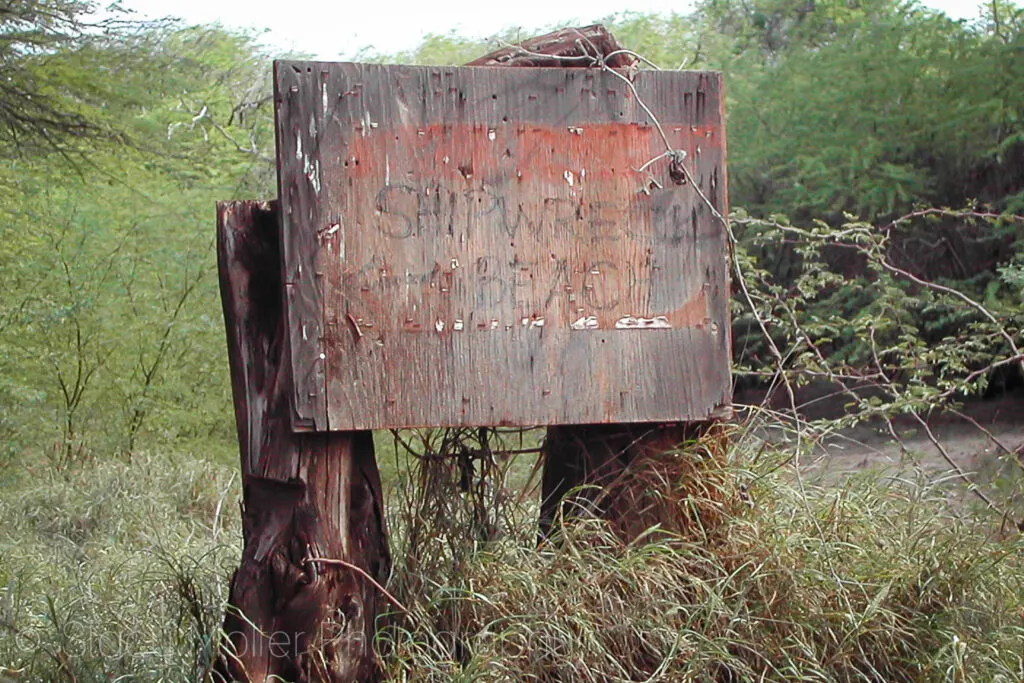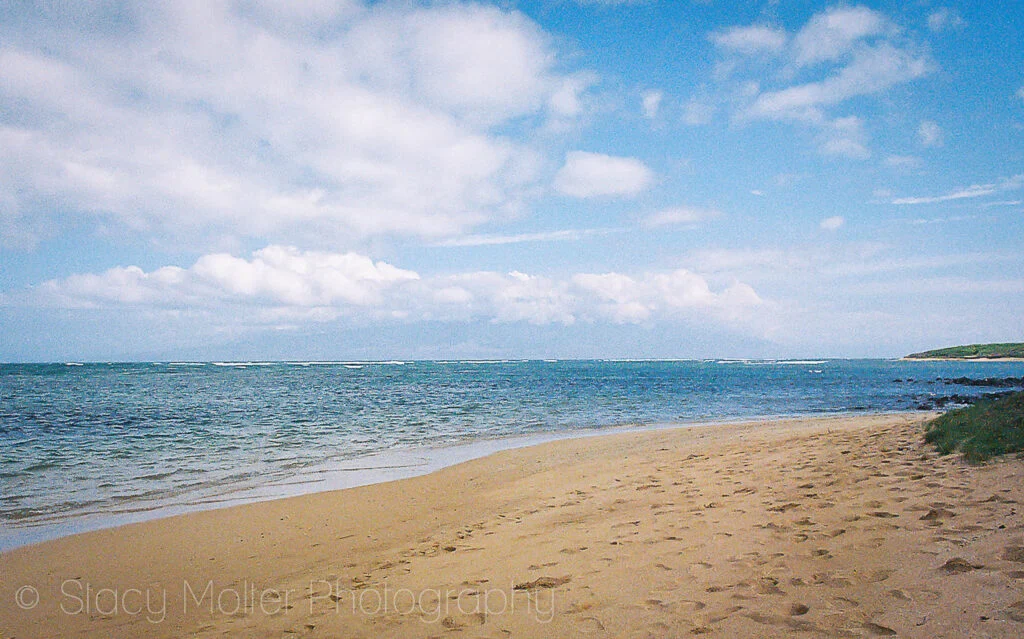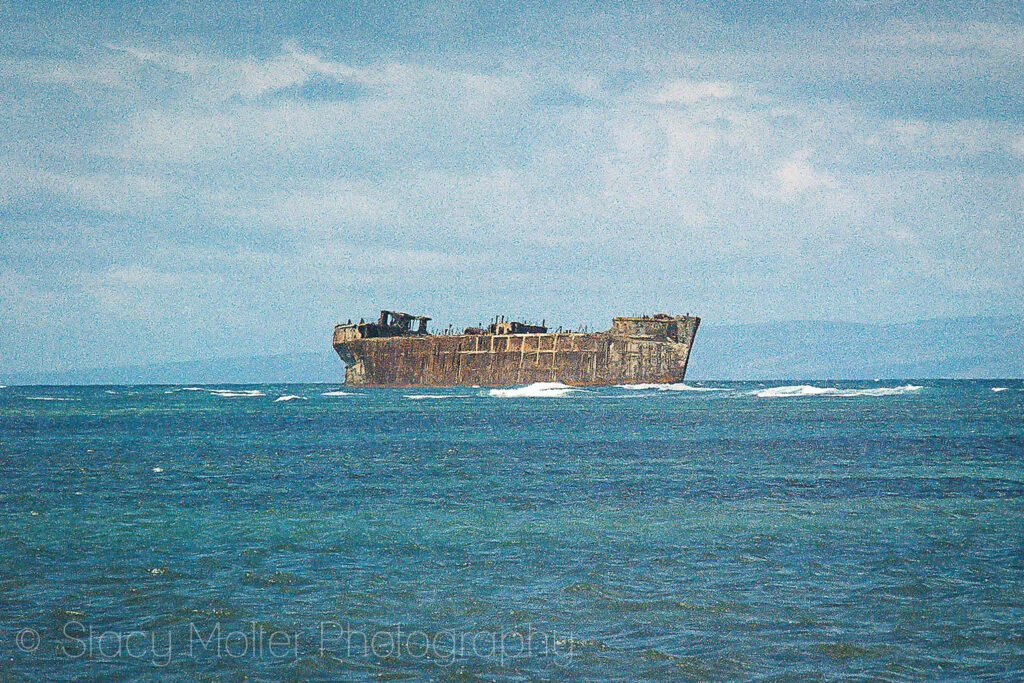 You can also get a view of the petroglyphs (Ancient Hawaiian Rock Drawings) if you follow a trail south of the lighthouse foundation. The petroglyph depictions appear to be a hunting scene with 13 men, a horse, a dog and either a wild pig or cow. There are also many petroglyphs around the island showing men, women, and children in an assortment of poses; they're depicted performing a number of activities, including surfing, fishing, and hunting.
Additional Lanai Day Trip Activities
While on Lanai, you can enjoy additional activities like snorkeling, scuba diving, ocean rafting, golfing, and more! Take a dolphin watching cruise from the harbor, or experience an undersea tour on a high-tech submarine. Lanai is packed full of excitement for you and your family with one-of-a-kind adventures like you never would have imagined.
Lahaina to Lanai Ferry
Inter-island ferries from Lahaina to Lanai run daily. The trip usually take 1 hour each way and run 5 times per day. The harbors on either side of Au'au Channel are home to many sailboats of various sizes and make for a fantastic photo opportunity.
Kaumalapau Harbor, Lanai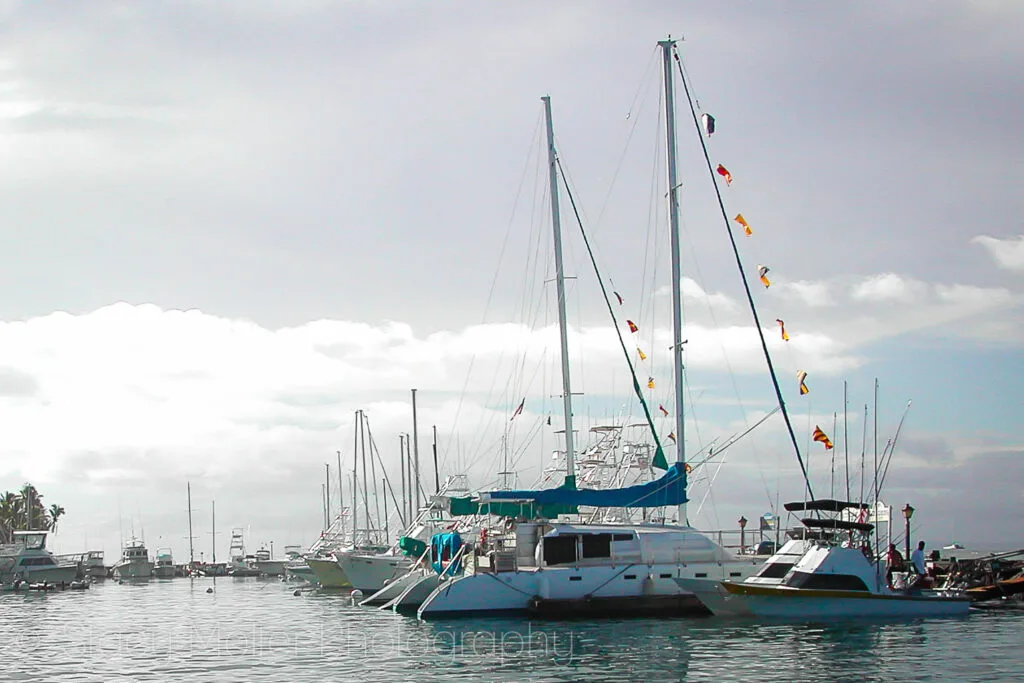 Lahaina Wharf, Maui