There's no question we love our home state! From Unique Date Ideas in LA to the best Los Angeles Day Trips for Adults and Day Trips for Families, we've loved sharing some of our favorite California destinations with you.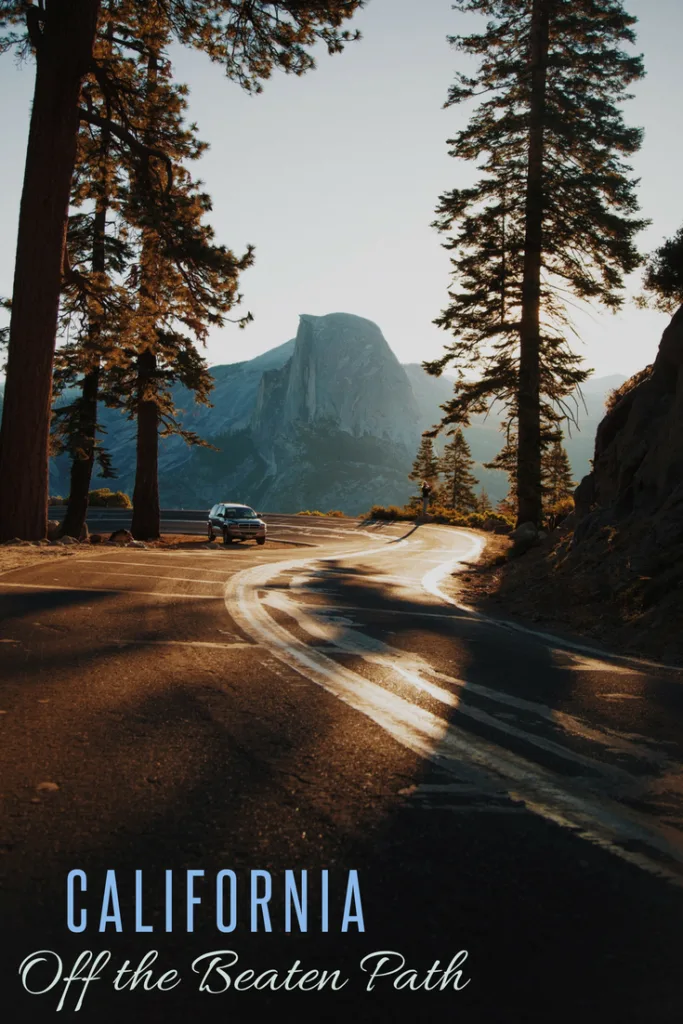 With more National Parks than any other state, California has plenty to do outside the famous spots like Hollywood and Los Angeles. Check out some of our favorite places off the beaten path California.
Off the Beaten Path California
California Oddities & Fun
The Last Bookstore is like no other and tops our off the beaten path California list! Once a bank, this bookstore has tons of hidden nooks and crannies, including a vault from the original bank. There are sculptures built out of damaged books, too!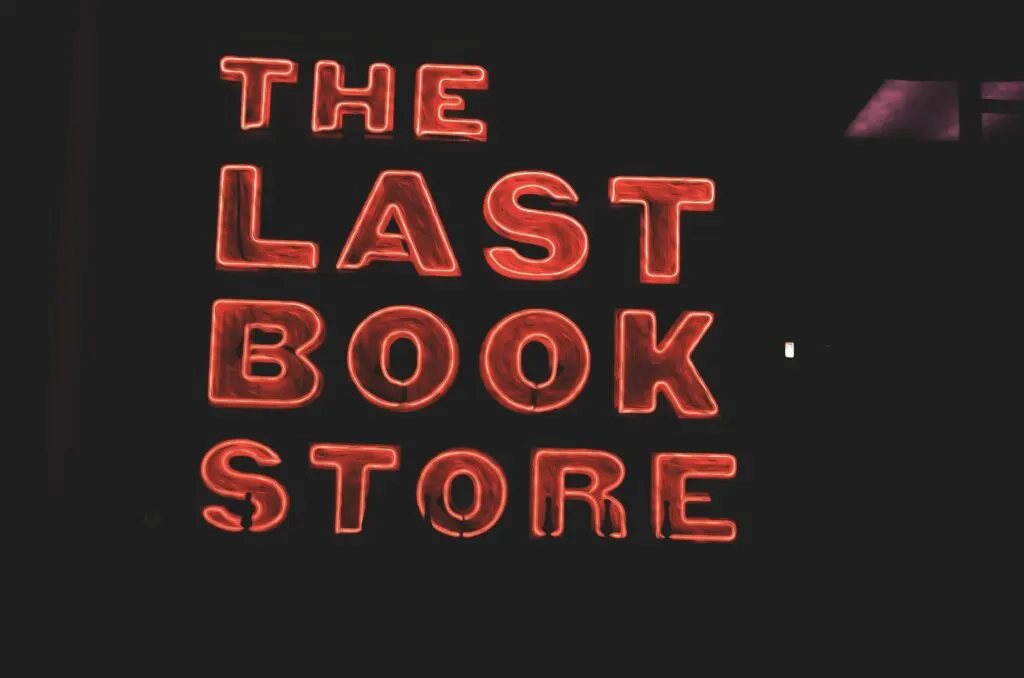 The Venice Canal Historic District is a district in Los Angeles. It's most well-known for the canals built in 1905 as part of the Venice in America project. Fun fact: This spot was featured in Nightmare on Elm Street!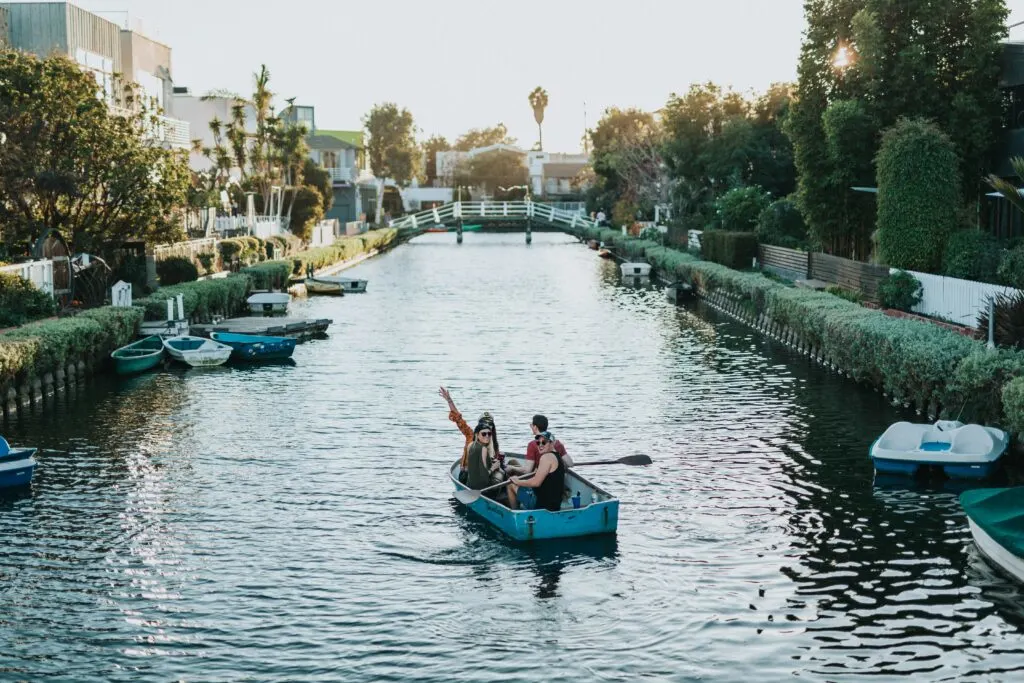 I don't have personal experience visiting the Underground L.A. Tunnels, because they're technically closed to the public… but they're definitely worth reading about! The photographs make it look like the tunnels are frozen in time!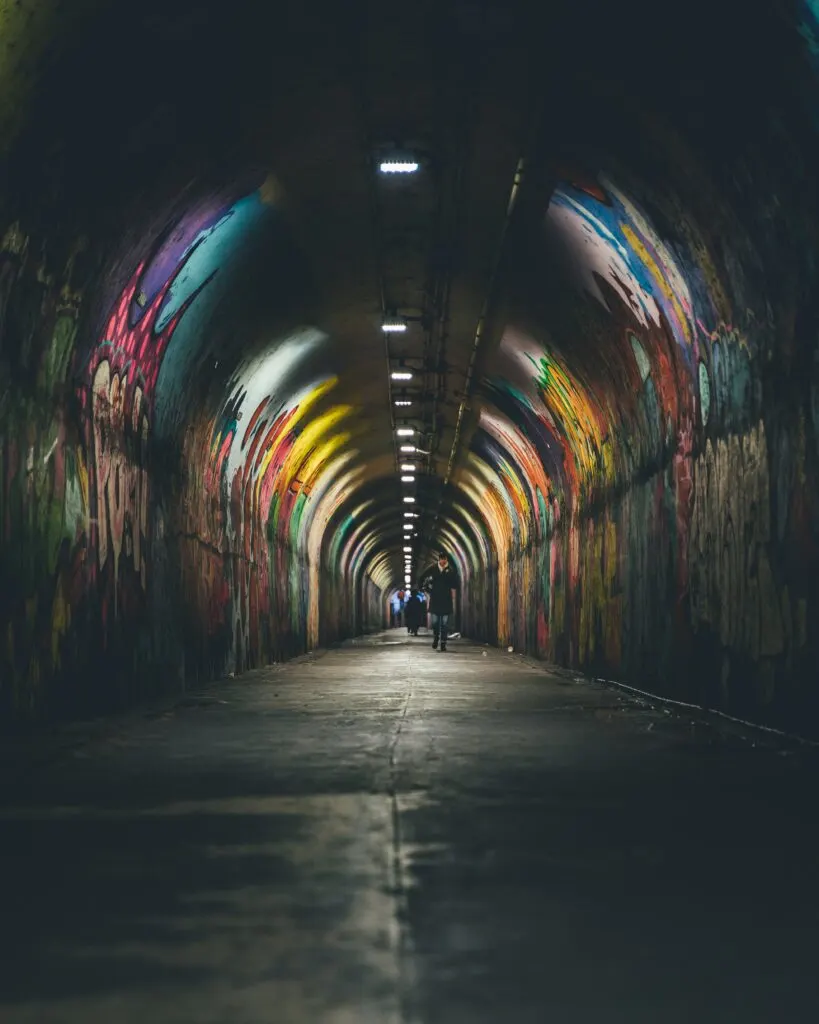 Elmer's Bottle Tree Ranch – Located along Route 66, on the way to Vegas, the Bottle Tree Ranch is one of a kind. This is both an art and historical project, and Elmer lives on the ranch so if you're lucky might see him! Reviews online as recent as a few weeks ago talk about the stories Elmer tells guests.
What's left of Bodie is now a State Historic Park. In the 1800s, it was originally a mining town. In 1861 there were about 20 miners, and it grew to a population of 10,000 by 1880. Talk about a boom! Along with growth came gambling, crime, and everything else growing towns have to deal with, which eventually lead to the town's decay. Gold was mined in Bodie until about 1876, and this is definitely one off the beaten path California locations you don't want to miss.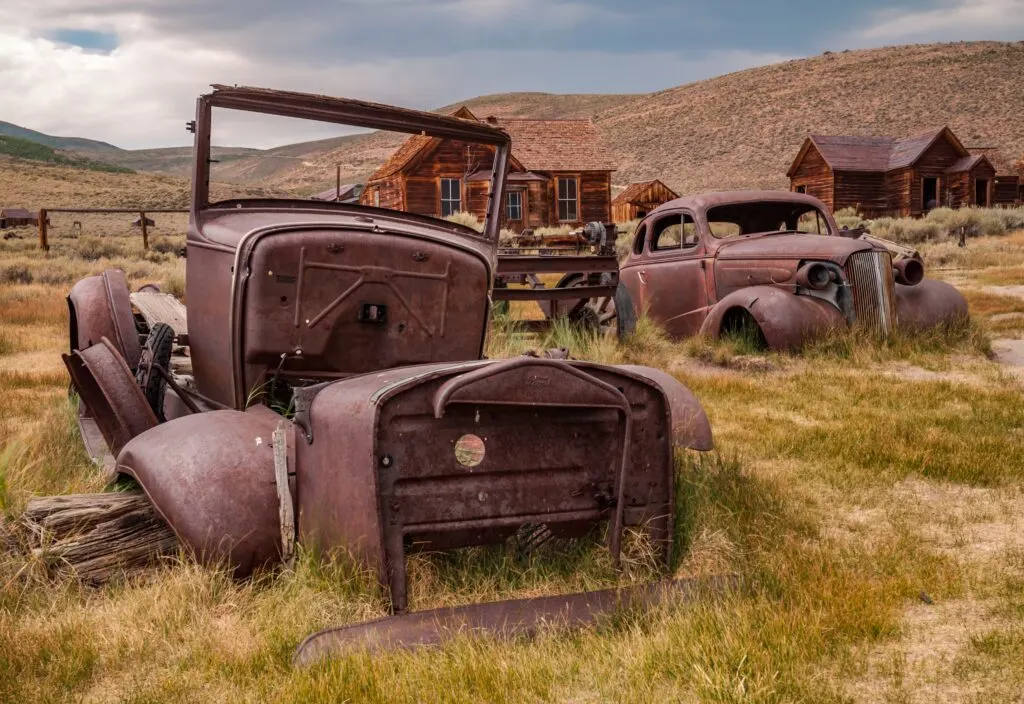 Other California Oddities
Haunted Gravity Hill
Anaheim's White House
Wooden Statue of Liberty
Hiking and Nature
There are so many opportunities for hiking and enjoying nature in California, there's no way I could ever get through even 1/10 of them! With that being said, Google is an amazing resource! Some of the best ways to find hikes in your area would be to search phrases such as: easy hikes near San Diego or hidden hikes in Northern California.
Mammoth Lakes are beautiful year round which is why this location tops our hiking and nature destinations off the beaten path California, but many travel to Mammoth Lakes to enjoy winter sports. Beyond that, Mammoth Lakes is a perfect California getaway for photographers.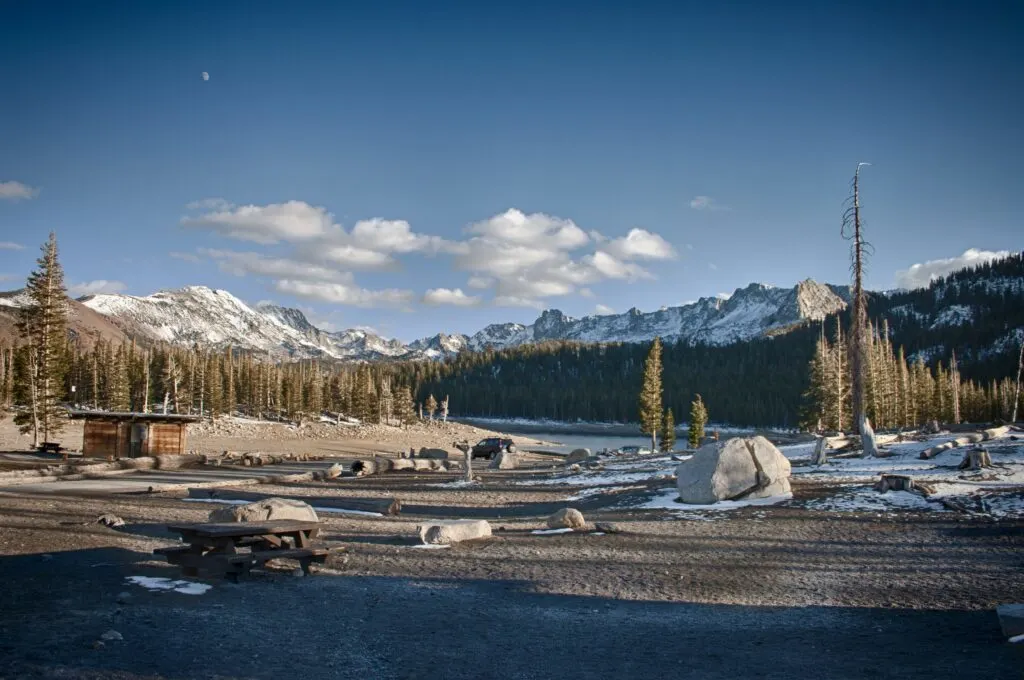 Redwood National Park – Coastal Drive is an 8-mile road with the most breathtaking views of the Pacific Ocean! You'll also get to see the World War II Radar Station, the Highbluff Overlook, and nesting seagulls (if you bring binoculars). Stop by the visitor's center to find dozens more spots to check out in Redwood National Park.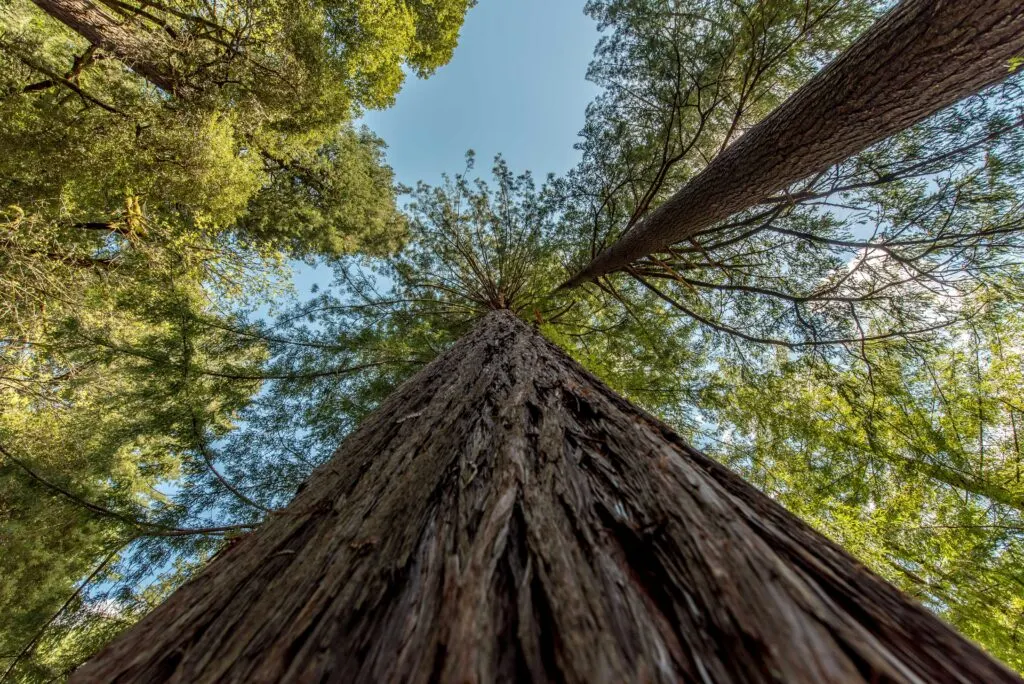 Hike the Mist Trail at Yosemite National Park. Don't forget your camera! It's one of the most beautiful places on earth.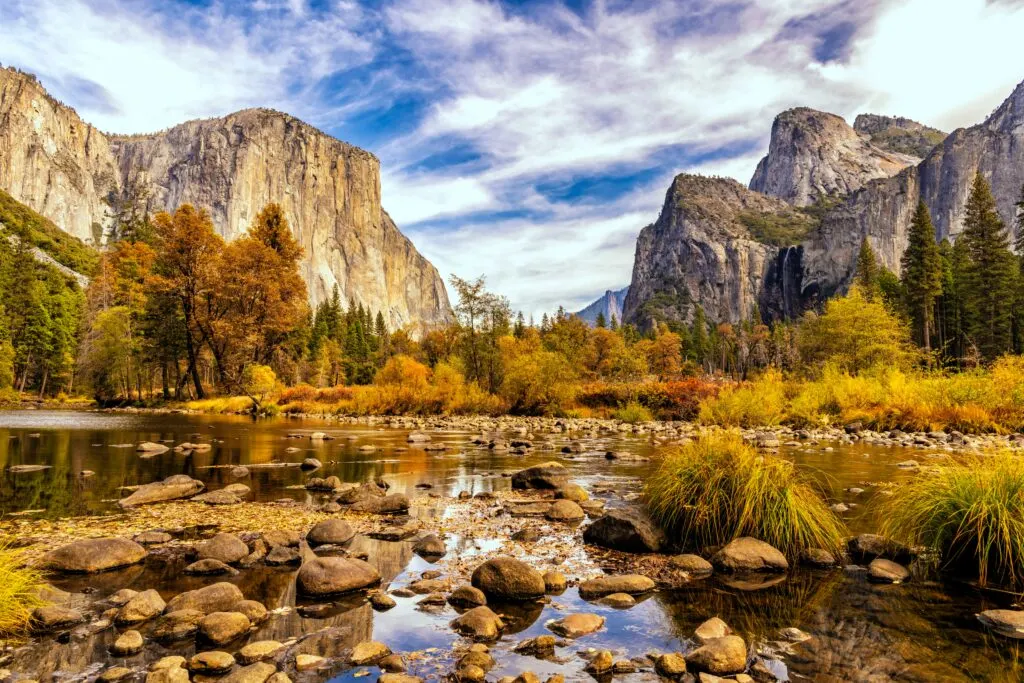 Anza-Borrego Desert State Park – Home to the largest freestanding railroad trestle… takes an entire day to hike to this spot! The hike is totally worth it for the views alone.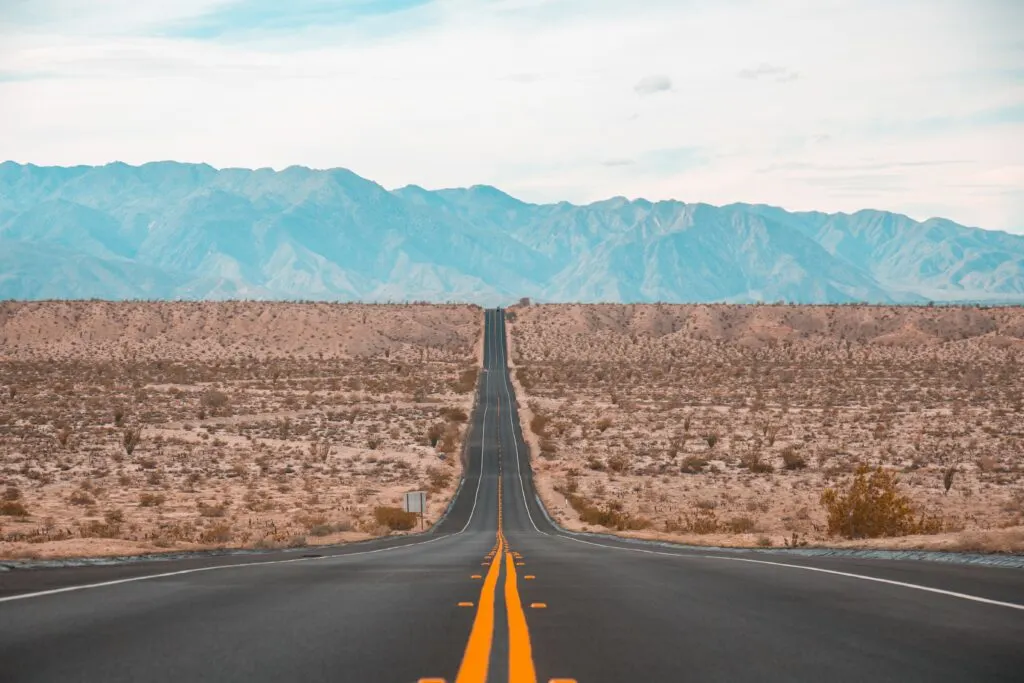 Other State Parks Worth Visiting:
Humboldt Redwood State Park
Red Rock Canyon State Park
Julia Pfeiffer Burns State Park
What's your favorite place to visit off the beaten path California? Let me know in the comments!