Hi Everyone! Sami here from The Unexpected Type with a delicious recipe for the perfect Arancini. What are Arancini? Delicious rice balls, like risotto, rolled in breadcrumbs and fried to perfection.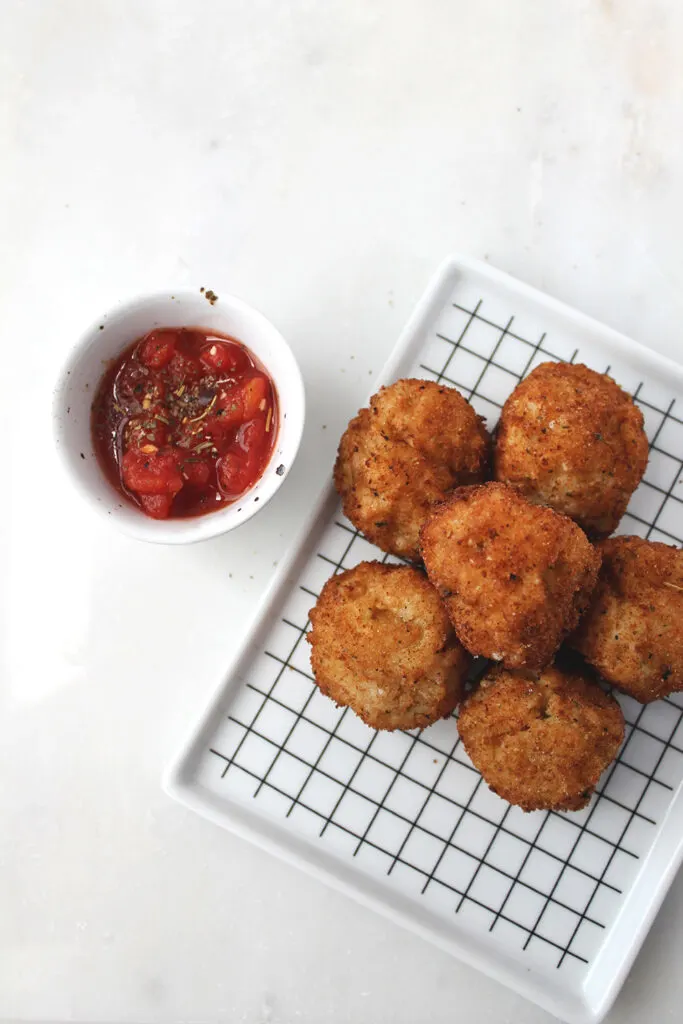 If you have yet to taste them, you're definitely in for a treat! I love these for a fun appetizer when guests are over before the rest of the meal comes out, especially if you're looking for an ice-breaker type of food or introducing an Italian meal.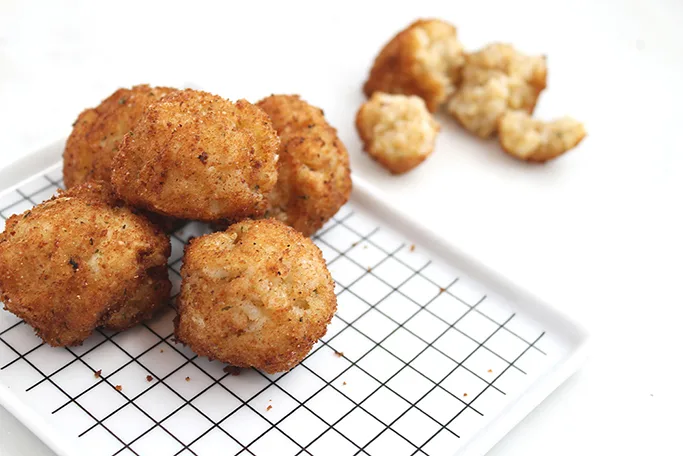 The Perfect Arancini Recipe
Ingredients:
2 cups cooked white sushi rice, cooled completely
1/2 cup grated Parmesan
3 eggs
10-12 cubes of mozzarella
1 1/3 cup Italian-style breadcrumbs

Oil, for frying

1 cup store-bought (or homemade!) marinara sauce
Directions:
Start by putting 3-4 inches of oil in a pot and turning it on Med-Low so it will be the perfect temperature by the time you're ready to fry.
In a medium bowl, mix together the cooled rice, 1 egg, ½ cup of parmesan cheese, and 1/3 cup breadcrumbs. You may need to jump in with your hand to get everything thoroughly mixed.
After you feel like your mixture is not too sticky and has the ability to form, start to create your arancini by squeezing about 1 ½ tbs of the mixture firmly and adding in your mozzarella cube. I suggest patting your mozzarella down with a paper towel to remove any excess water/moisture. Reform the arancini into a ball shape as needed and repeat with the rest of your mix.
Whisk together the remaining 2 eggs. Dip each arancini in the eggs and then in the breadcrumbs, shaking off any excess. Once your oil is ready for frying (about 375ºF,) add 2-3 of the breaded arancini and fry until golden brown.
Remove the fried arancini from the pot and transfer them to a paper towel-lined plate to soak up excess oil. Salt the arancini as they pop out of the pot freshly friend, and serve with a side of yummy, warm marinara sauce.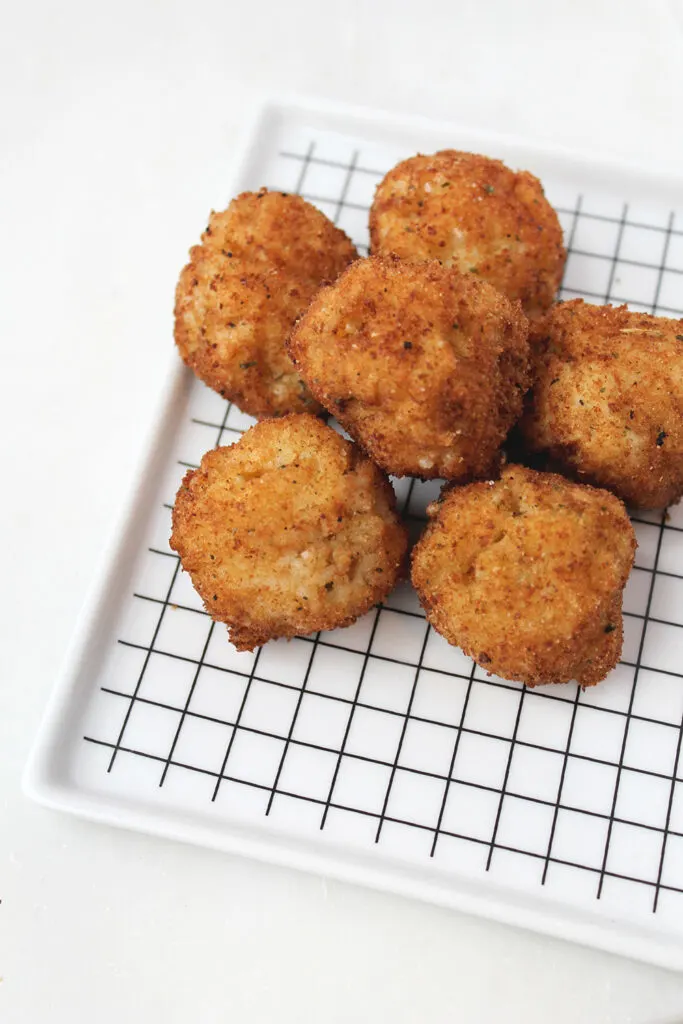 You've just whipped up one of the most delicious appetizers ever! I hope you and your guests enjoy these as much as I did!