No time for a family vacation? Instead, plan an awesome summer staycation with your kids and create memories they'll cherish forever. Best of all, we have a free printable travel journal & checklist perfect for documenting your adventures.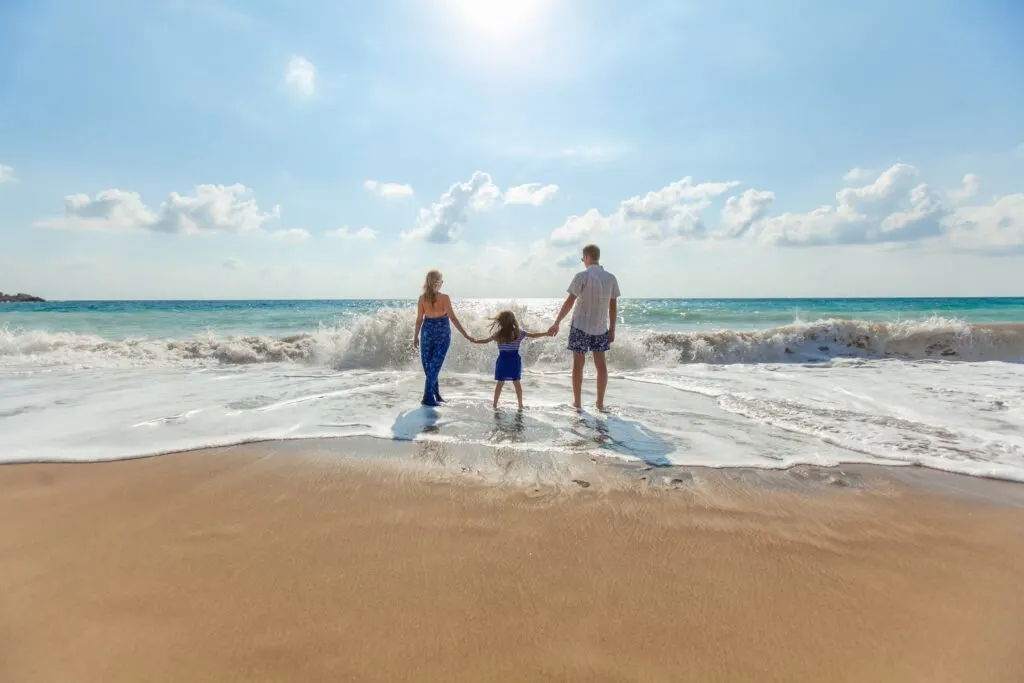 5 Activities to Enjoy During Your Summer Staycation
Beach Day
If you're staying close to home for most of the summer, you may still be able to squeeze in a day or two at a beach or lake nearby! Especially if you have littles, a day or two at a sandy beach may be the perfect amount of time to enjoy the water, the sun, boardwalk and still keep your sanity!
Pack as minimally as possible, pack easy-to-prepare foods, and enjoy making some memories together splashing around and enjoying some rays!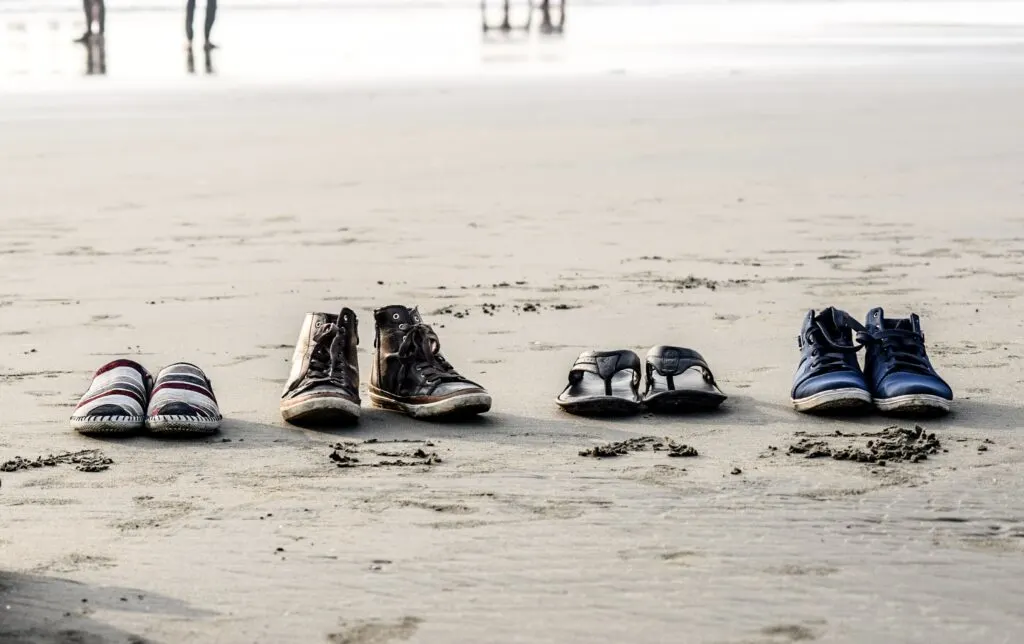 Waterpark
Maybe you're not near a beach or lake but are able to enjoy an indoor waterpark!
Kids LOVE these and indoor waterparks are a great option if you end up having rainy weather. Many indoor waterparks also have a kiddie area, so you can certainly make this a family outing even if you have little ones!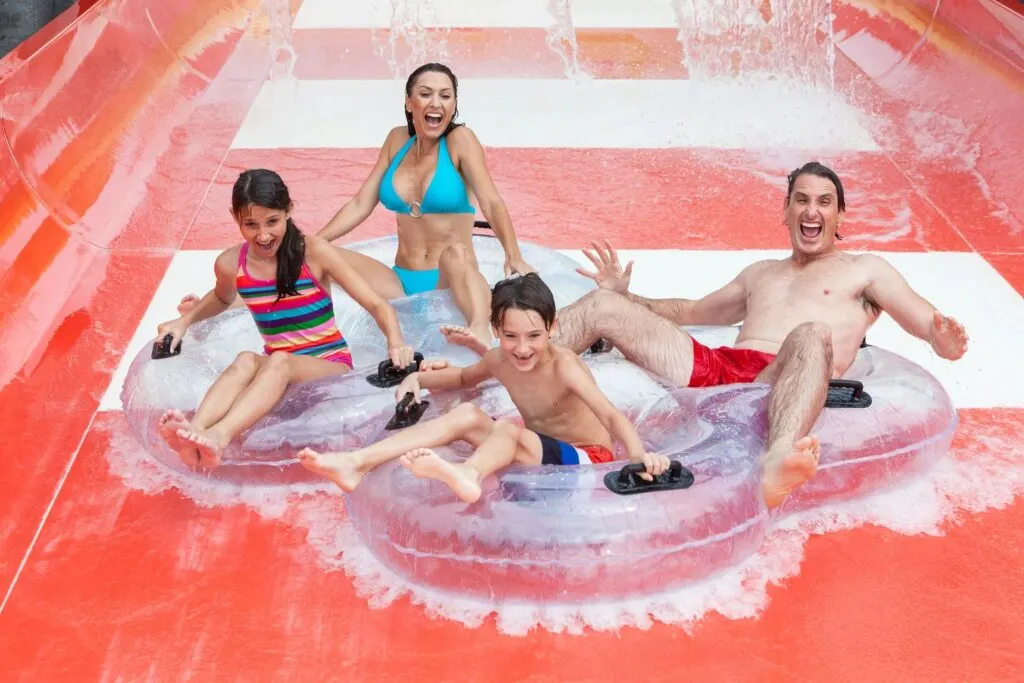 Matinee
Many movie theaters offer dollar movies during the summer months. These discount rates make it very affordable to families to enjoy seeing movies together! Maybe you'd like to gather a group of moms and kids together to go see a matinee movie and then grab lunch afterwards!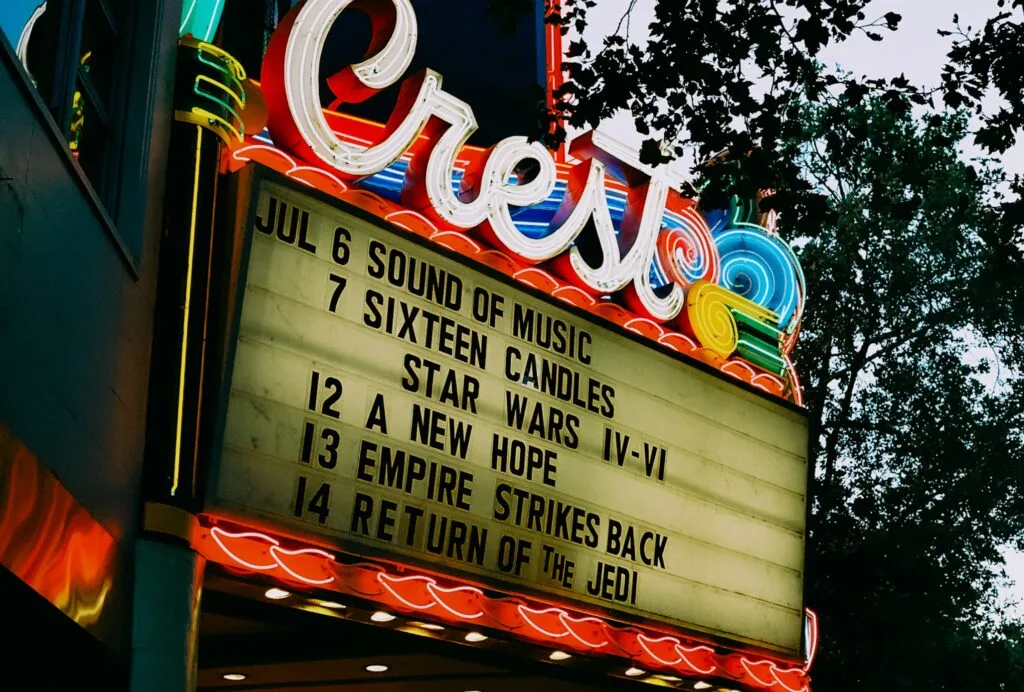 Homemade Frozen Treat
Ice cream, slushies, popsicles, and sorbet…these are just a few yummy options!
Making homemade frozen treats is a fantastic way to meet the needs of those kiddos you know who have food allergies. You can make dairy free and nut free recipes easily too. Frozen treats are also easy for kids to make on their own, or with minimal supervision.
Watch the neighborhood kids flock to your house to enjoy all your delicious frozen treats!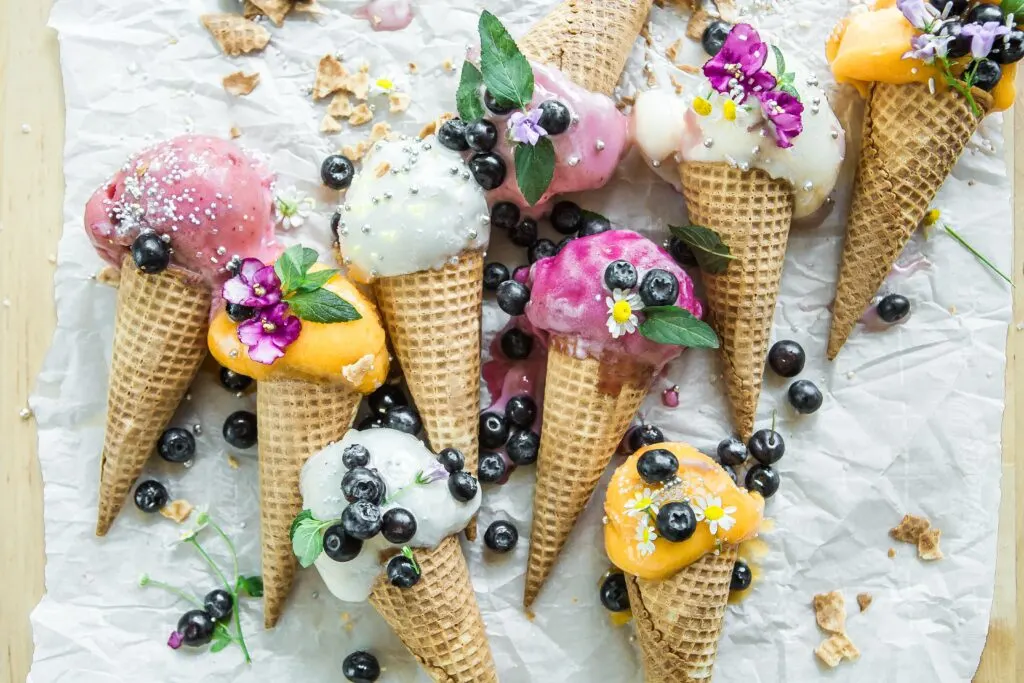 Semsory-Sational Moon Sand
You can easily make your own moon sand!
All you need is a 10 lb bag of sand, 1 box of cornstarch, about 1 cup of water, and tempera paint if you want to color your moon sand. Next, you'll need a large container to store the moon sand.
Simply mix the sand and cornstarch. Add a little water at a time until you get the consistency you want. Add some pebbles, sand toys, trucks and cars.
Kids will love stimulating their sense of touch while playing with the moon sand! Watch them build sandcastles and create all sorts of scenes in the sand! Pretend play using moon sand will likely be one of their favorite summer activities (well, really all year long)!