Take your bourbon to the next level with this Sour Patch Bourbon Cocktail recipe. The tart and sour flavors of the Sour Patch Watermelon Candies pair perfectly against the Blood Orange Italian Soda creating a one-of-a-kind cocktail you are sure to love.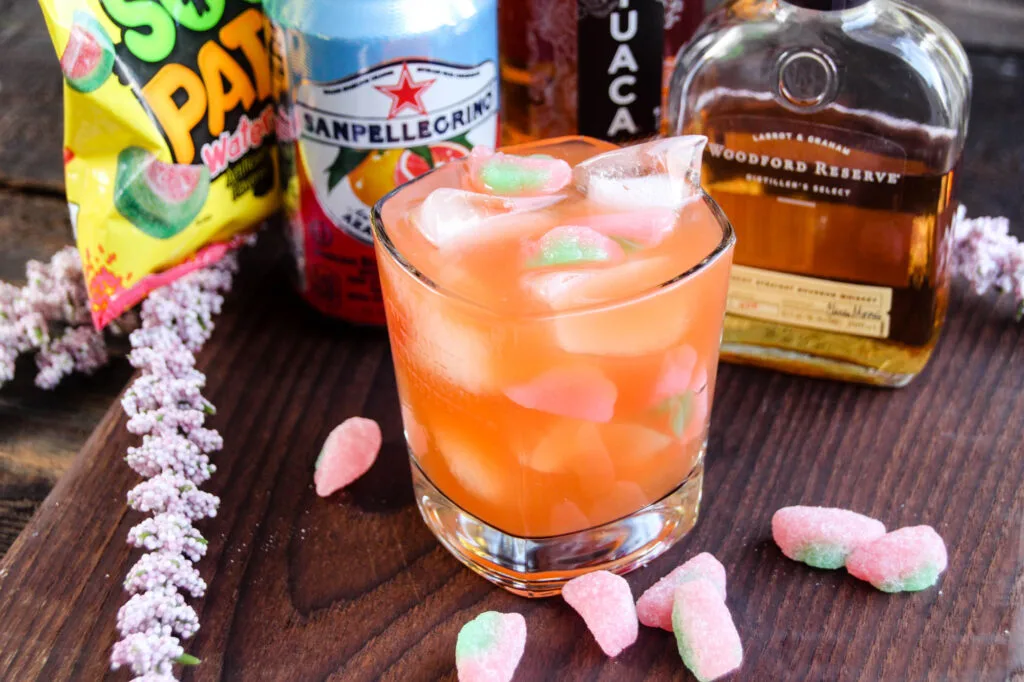 See also: Spicy Tropical Bourbon Cocktail, Hard Lemonade Recipe, Kombucha Tea & Vodka Sangria Recipe
Sour Patch Bourbon Cocktail
Ingredients:
1 ounce Bourbon
0.5 Vanilla Liqueur
3.5 ounces Blood Orange Italian Soda
Ice Cubes
Directions:
In a cocktail shaker add bourbon, vanilla liqueur, blood orange Italian soda, and ice cubes.
Put the cocktail shaker lid on tight and shake vigorously for 30 seconds.
Strain into a standard whiskey glass filled with fresh ice cubes and Sour Patch Watermelon Candies.
Garnish with a few more Sour Patch Watermelon Candies on the top.
Serve.
Drink responsibly, and never drink and drive.