The sweet flavors of tangerine bounce off the sour Starburst candies in this delicious Hard Starburst Gummies Punch Cocktail recipe. In the background, hints of vanilla add a subtle flavor boost just like it does to many baked goods adding depth, character, and roundness to this colorful summer cocktail perfect for entertaining.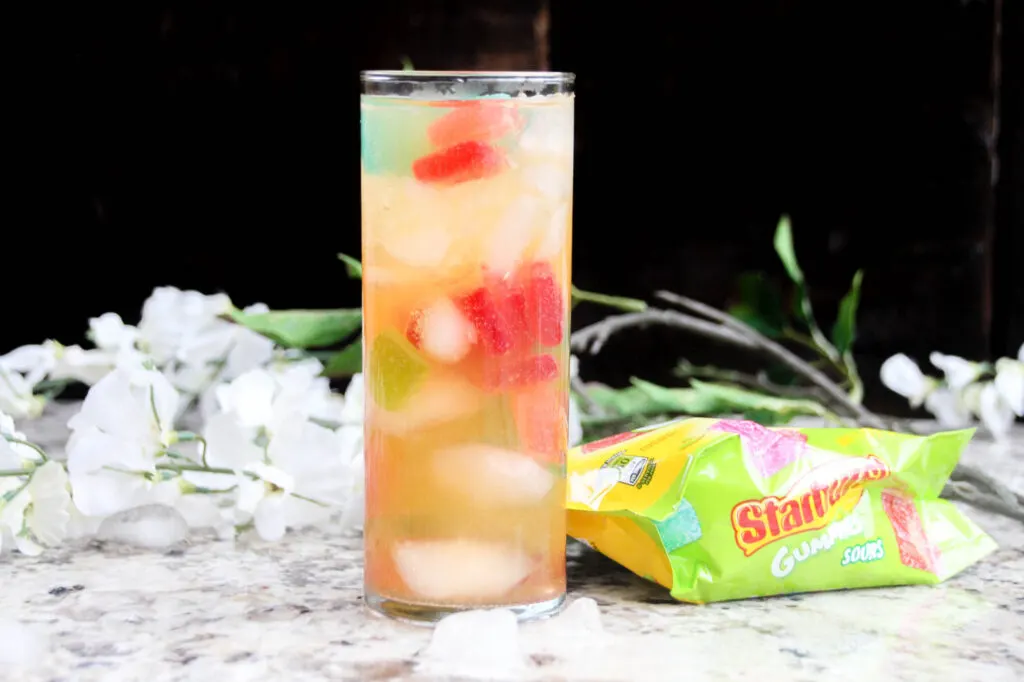 See also: Spicy Tropical Bourbon Cocktail, Sour Patch Bourbon Cocktail, Kombucha Tea & Vodka Sangria Recipe
Hard Starburst Gummies Punch Cocktail
Ingredients:
1.5 ounces Vodka
0.5 Vanilla Liqueur
3.5 ounces Tangerine Italian Soda
Crushed Ice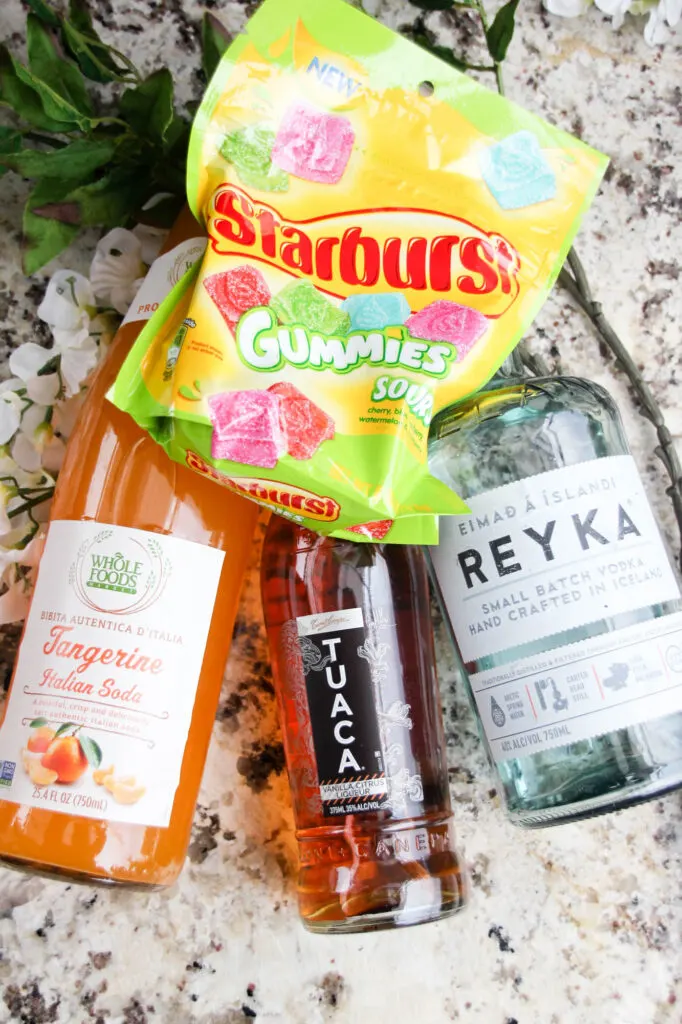 Directions:
In a cocktail shaker add vodka, vanilla liqueur, Italian tangerine soda, and crushed ice.
Put the cocktail shaker lid on tight and shake vigorously for 30 seconds.
Strain into a

Mojito

-style glass

filled with fresh ice cubes and Starburst Sour Gummies.
Garnish with a few more Starburst Sour Gummies on the top.
Serve.
Drink responsibly, and never drink and drive.