Turn your favorite good-for-you probiotic tea into a healthy sangria cocktail packed with a medley of fresh summer fruit. Bursting with the flavors of sweet berries, tart cherries, savory apple, ginger and hibiscus, this refreshingly light Kombucha Tea & Vodka Sangria recipe will satisfy your sweet cocktail cravings any summer night.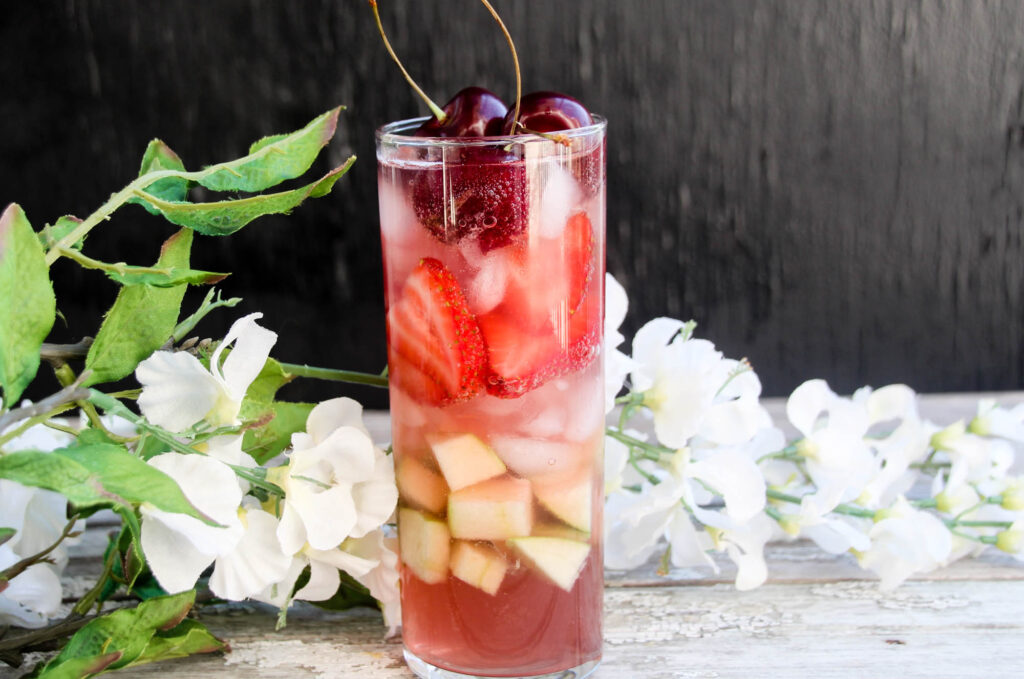 See also: Pink Raspberry Champagne Sangria Recipe, White Wine Strawberry Lemonade Sangria, Berry Moscato Sangria Recipe
Kombucha Tea & Vodka Sangria Recipe
Ingredients
4 ounces Kombucha Tea
1 1/2 ounces Ginger Hibiscus Simple Syrup
1 ounce Tito's Vodka
1 1/2 tbsp Apple, diced
1 1/2 tbsp Strawberry, diced
3 – 4 Cherries, pitted
Crushed ice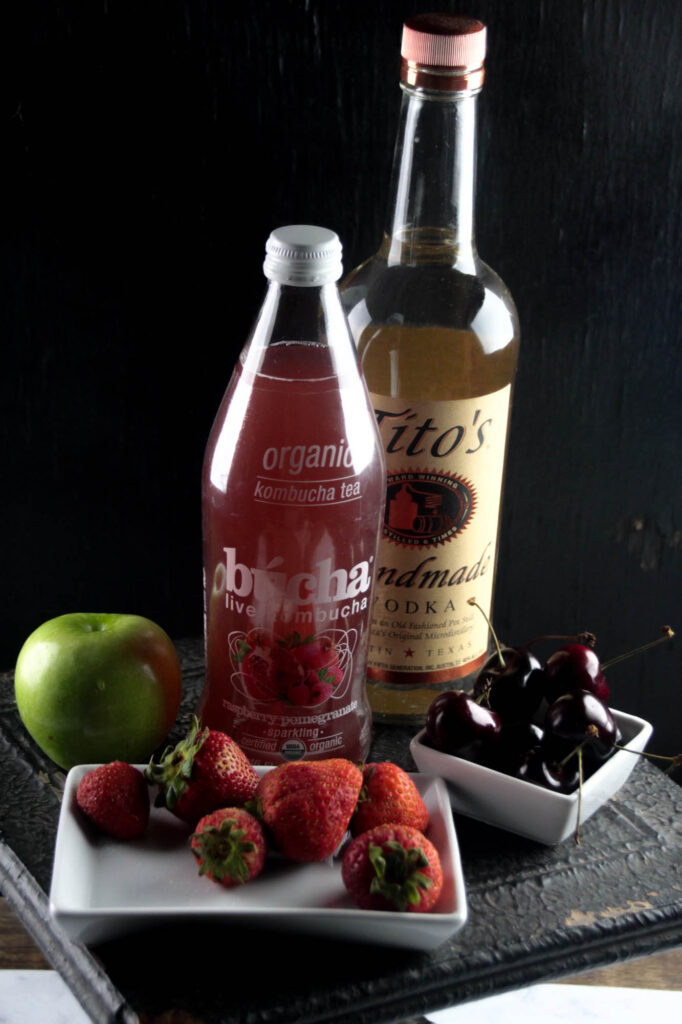 Directions
In a large measuring cup combine kombucha tea and Ginger Hibiscus Simple Syrup and stir. Chill in the refrigerator for an hour or make a day ahead and chill overnight.
Slice apples and strawberries
Using a tall Mojito style glass add some crushed ice. Then begin layering the fruit.
Layer the apples, strawberries and top with the pitted cherries.
Pour the chilled kombucha tea and Hibiscus Simple syrup mixture over the fruit and ice.
Serve.
Drink responsibly, and never and drive