It's hard to believe that Halloween is coming up so soon! It seems like yesterday was the beginning of summer. In most parts of the country, it's finally time for sweaters, boots, and Pumpkin Spice Lattes for everyone!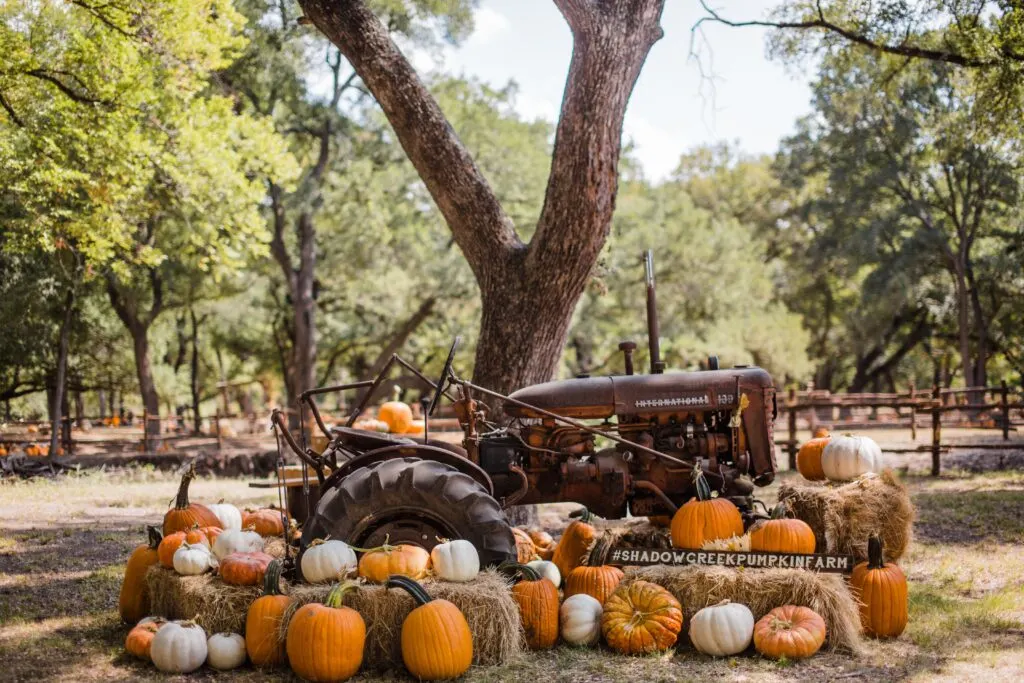 See also: Scariest Haunted Houses in California
Kids are most excited for Halloween and their yearly visit to the pumpkin patch. I found 11 best pumpkin patches in California that your family can visit to pick out your yearly pumpkin, and let the kids have a blast! All Pumpkin Patches have group rates, and most are open for field trips as well.
11 Best Pumpkin Patches in California
California is known for its beautiful pumpkin patches, especially during the fall season. While the best pumpkin patch can be subjective and may vary depending on your location and preferences, here are some popular pumpkin patches across the state that have received positive reviews and are known for offering a fun and festive experience:
Irvine Park Railroad Pumpkin Patch is fun for the entire family. Children and adults are invited to the Pumpkin Patch which is open daily at 10:00 am, beginning September 16th through October 31st. Irvine Park Railroad is located inside of Irvine Regional Park in the foothills of Orange, California. The parking fee for Irvine Regional Park is $3.00 per vehicle on weekdays and $5.00 per vehicle on weekends.
Train Rides
Hay Rides
Panning for Gold
Child-friendly Haunted House
Hay Maze
Moon Bounce
Pumpkin Ring Toss
Carnival Games
Cookie Decorating
John Deere Tractor Racers
Face Painting
Picture Stands
Mr. Bones Pumpkin Patch Located at 10100 Jefferson Blvd in Culver City, California. Mr. Bones' Pumpkin Patch has something for everyone. They open on October 7 this year and run until October 30. They are not open on Halloween, though, unfortunately. Sunday through Thursday they are open from 9 AM until 8 PM, and admission is free. Friday through Sunday they are open from 9 AM to 9 PM admission on the weekend varies. Fridays admission is $10. Saturday and Sunday's admission is $15. Activities are not free at Mr. Bones, but tickets or passes can be purchased. Single tickets are just $1 and can be used year round if you don't use up all of your tickets. Passes can be purchased for unlimited activities for $30.
Dancing Spider Bounce House
Jumpin' Pumpkin Bounce House
Captain Billy Bones Jump and Fly
Straw Maze
Mr. Bones Super Slide
Petting Zoo
Shawn's Pumpkin Patch can be found at 6815 La Cienega Blvd in Los Angeles as well as 3443 South Sepulveda Blvd in Los Angeles. Shawn's Pumpkin Patch opens on October 7th and runs until October 31. Hours of operation are 9:30 AM – 8 PM every day. The admission is free, but the activities prices vary.
Pony Rides $6
Petting Zoo $3
Train Rides $3
Play Land $6 (La Cienega location only)
Pumpkin Bounce $3
Giant Slides $3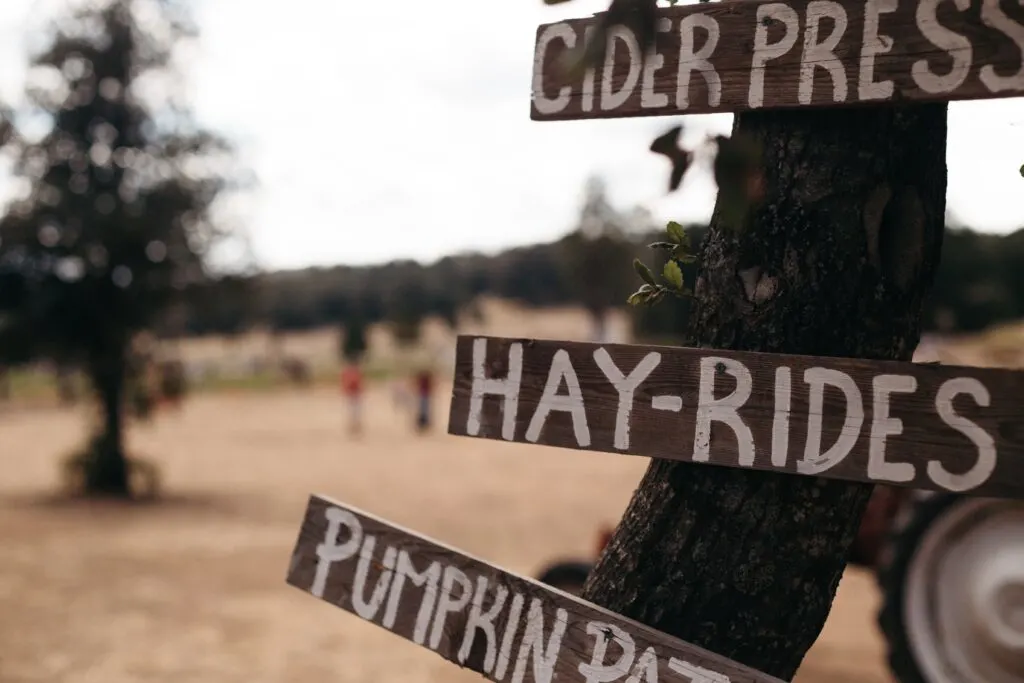 Pumpkin King Pumpkin Patch is located at 100 Shaw Avenue Fresno, California. Pumpkin King opens in October and is open 9 AM – 9 PM seven days a week. Parking and admission are always free, as well. Activities include:
Photography by Ryan Barnes Photography (inexpensive shoots can be scheduled ahead of time)Pony Rides
Bounce House
Straw Bale Maze
Face Painting
Pasadena Pumpkin Patch at 900 North Lake Ave Pasadena, California. Opens on the first of October. Their hours are 10 AM – 10 PM 7 days a week. There are only a few activities found here besides the pumpkins, but still fun! There's also a coloring contest going on located on the website that you can print out and draw on and color. One picture will be chosen at the end of October.
Jumbo Bounce Slides
Petting Zoo
Pony Rides
Bobby Dazzler's Pumpkin Patch and Milo Maze located at 23300 County Road 99D, Davis California. September 23 Bobby Dazzler's opens up and will be open until the end of October. The hours of business are 12 PM – 7 PM on the weekdays, and 10 AM – 7 PM on the weekends. Parking and Admission are both free at Bobby Dazzlers! Activities include:
Milo Maze $5 per person
Cow Train
Petting Zoo and Horses (weekends only) $5 for petting zoo $6 for pony rides
Face Painting $3 for small design $6 for full face
Hay Maze FREE!
Dave's Pumpkin Patch also known as Vierra Farms can be found at 3010 Burrows Avenue in West Sacramento, California. Dave's opens on September 23, and is open 7 days a week Sunday through Thursday 10 AM to dusk, and Friday and Saturday 10 AM to 9 PM. Tickets during the week (Monday-Thursday) are $7 for admission. On the weekend's admission is $16 for the patch as well as the Carnival. Activities are weekends only.
Jumping Pillow
Pumpkin Princess Castle
Corn Boxes
Hay Rides
Kid Friendly Hay Maze
Goats
Pumpkin Chunkin'
Pig Races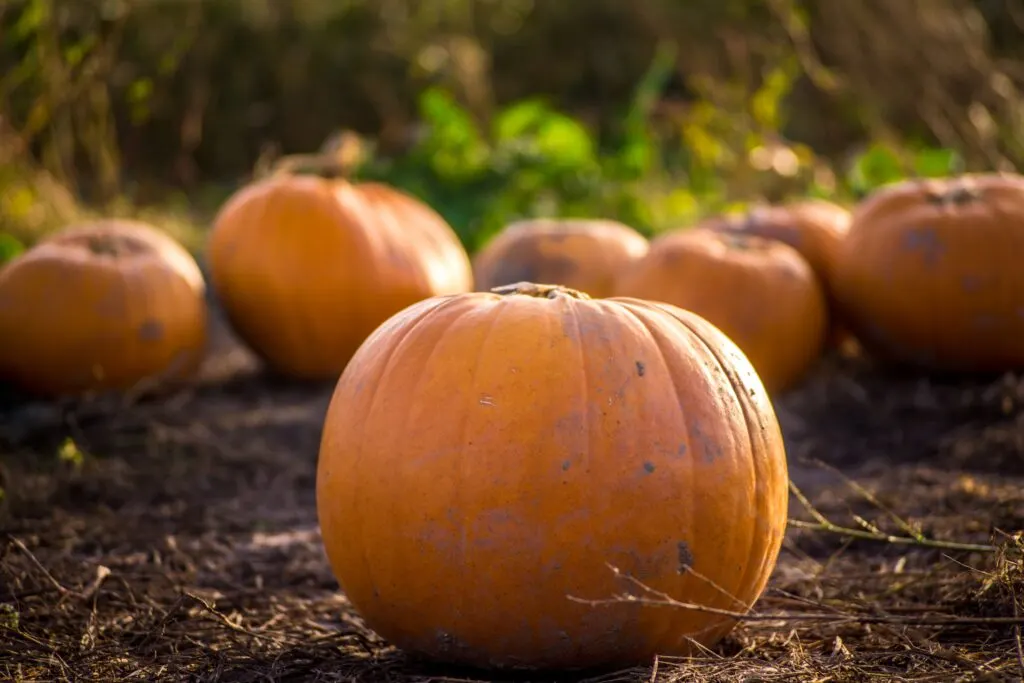 Arata's Pumpkin Farm 185 Verde Road Half Moon Bay, California. This Pumpkin farm is actually open right now every day from 9 AM to 7 PM during the week, and 9 AM to 8 PM on the weekends. Attractions do cost money.
Minotaur's Labyrinth Hay Maze
Haunted Barn
Pumpkin River and Corn Field (Free)
Tahitian Huts (Free)
Petting Zoo
Pony Rides
Train Rides
Play Land (Free)
Spina Farms Pumpkin Patch can be found on Santa Teresa Blvd at Bailey Avenue in San Jose. Spina Farms is open Sunday through Thursday from 9 AM to 6 PM, and on the weekends from 9 AM to 7 PM. Parking and admission are free, and there are some daily attractions, as well.
Hay Rides
Train Rides
Barrel Train Rides
Weekend Only Attractions:
Petting Zoo
Pony Rides
Tanaka Farms Pumpkin Patch is located at 5380 ¾ University Drive in Irvine. Tanaka Farms opens on September 29th and will run through October 31. Hours of operation are 9 AM to 6 PM, but the parking lot closes at 5:30 PM, so get your pumpkins and your fun finished before then! Admission to the patch is $3.
Wagon Ride
Petting Zoo
Corn Maze
U-Pick Vegetable Garden
Pumpkin Cannon (weekends only)
Changala's Pumpkin Patch is located near the corner of West Olive Street and Elderwood Street in Porterville. There are no pets allowed, and no wagons due to insurance reasons, so plan accordingly. Changala's is open starting on October 7th going through October 31st. Hours of operation are Monday through Saturday 9 AM to dusk, and Sunday 9:30 AM to dusk. Activity prices range from $1 – $5.
Corn Maze
Kids Milo Maze
Pumpkin Sit 'N Spin
Carnival Train
Petting Farm
Corn Box
Giant Tractor Slide
Merry Go Round
Wagon Ride
Additional pumpkin patches in California that are just as amazing yet just outside of our list of the best pumpkin patches in California include:
Bates Nut Farm (Valley Center): Located in San Diego County, Bates Nut Farm is a popular destination for pumpkin picking, hayrides, a corn maze, and other family-friendly activities.
Tanaka Farms (Irvine): This Orange County farm offers a fantastic pumpkin patch experience, wagon rides, a corn maze, and even a petting zoo. They also have themed weekends and events.
Underwood Family Farms (Moorpark): Underwood Family Farms in Ventura County is well-known for its pumpkin festivals and a wide variety of pumpkins. They have a corn maze, hayrides, and many other activities for families.
Pumpkin Patch at Live Oak Canyon (Redlands): This pumpkin patch is known for its scenic setting and offers pumpkin picking, a corn maze, and various activities for children.
Cool Patch Pumpkins (Dixon): Located near Sacramento, Cool Patch Pumpkins boasts one of the largest corn mazes in the world, which can be a thrilling adventure during your visit.
Swank Farms (Hollister): Swank Farms in the Bay Area offers a corn maze, pumpkin patch, and various attractions like a pumpkin blaster and nighttime haunted maze experiences.
Uesugi Farms Pumpkin Park (San Martin): This pumpkin park in Santa Clara County features a pumpkin patch, train rides, a petting zoo, and a large corn maze.
Lemos Farm (Half Moon Bay): Lemos Farm on the coastside of Half Moon Bay provides a picturesque pumpkin picking experience along with a train ride and pony rides.
Peltzer Farms (Temecula): Located in Riverside County, Peltzer Farms offers a pumpkin patch, tractor rides, and a petting farm. They often have live entertainment and food vendors.
McGrath Street Pumpkin Patch (Ventura): This Ventura-based pumpkin patch offers a wide selection of pumpkins, a corn maze, and fun activities for kids.
This list of 11 best pumpkin patches in California should be your start to one amazing September/October! Some attractions do also contain haunted attractions that are open at night, as well.
Remember that the availability of activities and events may vary from year to year, so it's a good idea to check the respective websites or contact the farms for the most up-to-date information and operating hours before planning your visit. Additionally, some of these pumpkin patches may require an admission fee, so it's a good idea to check for pricing details in advance.
I have included the kid-friendly attractions, but you can check out the websites to see what might be fun for an adult night out as well if you're doing haunted houses this year. Please let me know what your favorite pumpkin patches are!
Don't forget to pin our list of the 11 Best Pumpkin Patches in California!