California is home to some of the scariest haunted houses and haunted attractions, especially during the Halloween season. These haunted houses are known for their terrifying experiences and are not recommended for the faint of heart.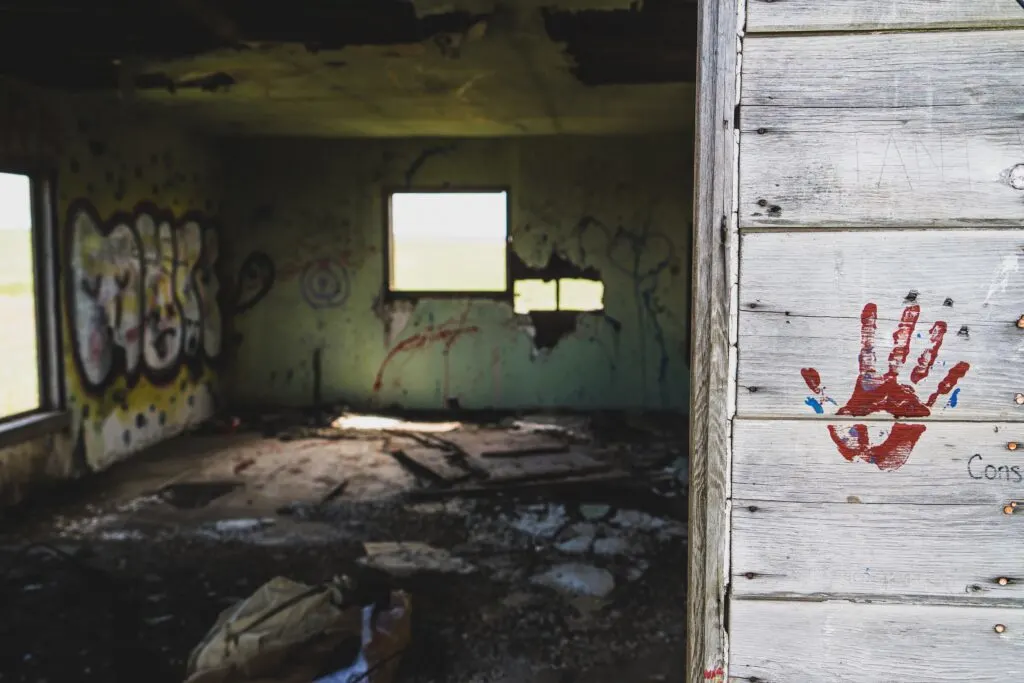 See also: 11 Best Pumpkin Patches in California
Keep in mind that the popularity and scares of these attractions can change from year to year, so it's a good idea to check their websites or social media for the latest information and reviews before planning your visit. We have listed our favorite scariest haunted houses in California here for you:
The Scream Zone
The Scream Zone is where to go get scared in San Diego County! As the largest haunted house in the county, the Scream Zone features scary exhibits and "monstrous attractions." This haunted attraction is NOT recommended for anyone under the age of 10 and there is a "scream free zone" for those who do not wish to participate to hang out and wait for their family and friends.
Del Mar Scaregrounds
2260 Jimmy Durante Blvd.
Del Mar, California 92014
The 17th Door
The 17th Door Haunted House has been rated the #1 Haunted Attraction in California for good reason. It is terrifying! Don't believe me? Go read the reviews for this scary attraction located in Fullerton.
Reviewers acknowledge being too terrified to go into certain rooms and many acknowledge not being able to finish it due to how scary it is. The scariest part of the 17th Door Haunted House is the frighteningly realistic acting from the attractions cast. You feel like you are truly there in the midst of the terror. Do you think you could handle it?
West Fullerton Shopping Center
1851 W Orangethorpe Ave
Fullerton, CA 92833
Reign of Terror Haunted House
Reign of Terror Haunted House is the largest indoor haunted house in all of Southern California. With just over 23,000 square feet of indoor terror-filled space, you have lots of lots of room to flee. The problem is, once you flee from one terrifying ordeal, you are going straight into another. Last year this haunted house had over 100 separate terrifying rooms.
Janss Marketplace
197 N. Moorpark Road
Thousand Oaks, CA 91360
Ultimate Terror Scream Park
The Ultimate Terror Scream Park, located in Sacramento is an absolutely heart-stopping scary thrill. Do not attempt this haunted house if you can't handle being scared to your core. The Ultimate Terror Scream Park is one of California's most popular haunted attractions.
4909 Auburn Blvd
Sacramento, CA 95841
Fright Fest at Six Flags Magic Mountain
Fright Fest at Six Flags Magic Mountain is the perfect haunted house to attend if you are looking for an entire day of fun.
The Haunted House is included with regular park admission so you can spend your day at the park and then spend your evening wishing you were anywhere else. There are quite a few "scare zones" throughout the park which leads you to feel like there is no escape from the terror that awaits you around every corner.
According to the park's website: "Fright Fest is not recommended for children under 12 or those who scare easily." Beware, my friends!
Six Flags Magic Mountain
26101 Magic Mountain Parkway
Valencia, CA 91355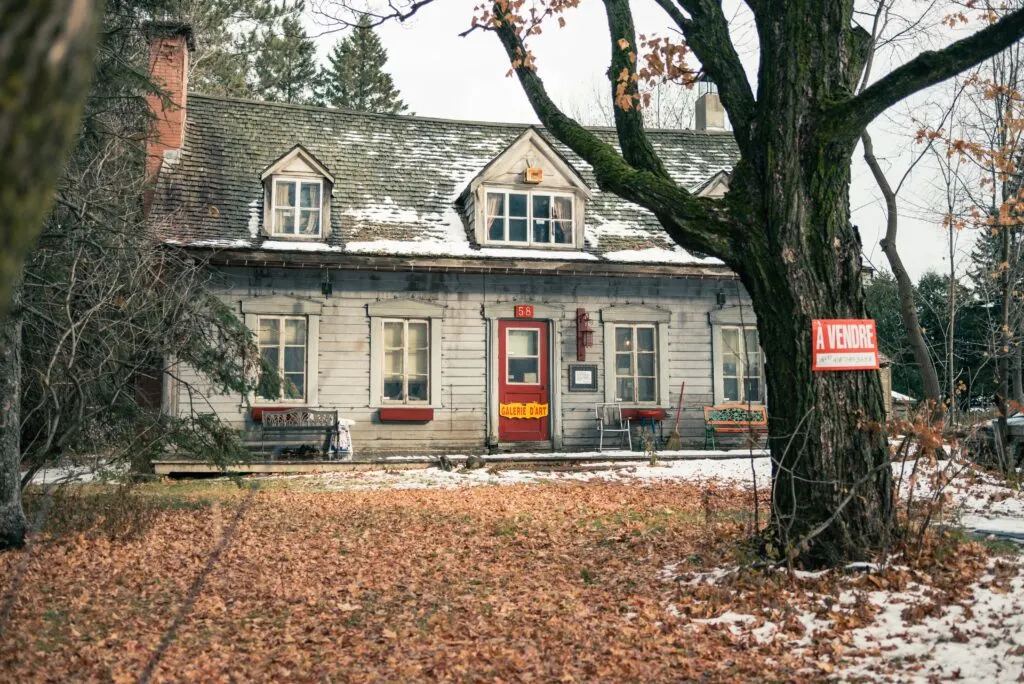 Haunted Hall of Horrors
The Haunted Hall of Horrors is a frightful, hair raising attraction located in Fort Bragg. This haunted house features such frights as an escape room, and according to its website is very, very scary. In fact, their exact words are "this is a high-tech, very scary haunted house and is not recommended for young children." Are you brave enough?
Masonic Lodge
428 N. Main
Fort Bragg, CA
Abaddon
Abaddon is one of the best-haunted attractions that you will find for free in Southern California. Most haunted attractions are quite pricey (albeit worth it), but the idea of being able to be scared for free is exciting to those who might otherwise not be able to afford it! Hop on over and get a thrill from the evil spirits and terrifying frights at Abaddon.
17167 Apricot Circle
Fountain Valley, California 92708
Los Angeles Haunted Hayride
Okay, this one isn't a house, but the Haunted Hayride is one of the most popular Halloween attractions in all of LA. Ride along in a tractor-pulled, hay-filled wagon and be frightened by terrors such as demons, scary clowns, and so much more! If you dare, you can even take a break from the ride to tempt the frightening corn maze on foot.
Griffith Park (Old Zoo)
4730 Crystal Springs Ave
Los Angeles, CA
Cemetarium Haunted House
The Cemetarium Haunted House has been around for a decade and a half and has been scaring people ever since. With over 35,000 square feet of terrorizing space, you will find their three famous attractions, the Cemetarium, Psycho Circus, and Zombie Heights. They do offer low scare opportunities at the Cemetarium Haunted House, but children under the age of 12 must be accompanied by a parent.
7983 Arcadia Dr
Citrus Heights, CA
The Haunted Hotel
If you haven't yet been to The Haunted Hotel, you are missing out! The Haunted Hotel is a fun attraction that has been named as one of "America's Scariest Haunts" by the Travel Channel.
One great feature of the Haunted Hotel is that the theme changes every single year. That means that you can go from one year to the next and it'll be a brand new experience. Plus, right next door, you will find a separate outdoor haunted attraction that is equally terrifying.
9340 Dowdy Dr, Ste 105
San Diego, CA
Scariest Haunted Houses in California (Fan Submissions):
Adding to our list of Scariest Haunted Houses in California are fan favorites:
Queen Mary's Dark Harbor (Long Beach): Set on the legendary Queen Mary ship, Dark Harbor offers multiple mazes and haunted experiences throughout the historic vessel. It's known for its creepy ambiance and ghostly encounters.
Sinister Pointe (Brea): Sinister Pointe is known for its interactive and intense haunted experiences. They often have different themes and immersive storytelling.
Winchester Mystery House Fright Nights (San Jose): The Winchester Mystery House, known for its labyrinthine design, hosts Fright Nights during the Halloween season. Explore the dark corners of the mansion while encountering frightful scenes and characters.
Fear Overload Scream Park (San Leandro): Fear Overload features multiple haunted houses with intense and terrifying themes. It's known for its high-quality special effects and actors.
Fear Farm (Stockton): Fear Farm is a large haunted attraction with multiple haunted houses, a haunted hayride, and other scary experiences.
The Haunted Trail of Balboa Park (San Diego): This outdoor haunted attraction takes you through the eerie woods of Balboa Park, featuring unsettling scenes and creepy creatures.
Rotten Apple 907 (Burbank): This home haunt in Burbank is known for its elaborate and spooky yard displays, often with intricate themes and details. It's a community favorite during Halloween.
These haunted houses are designed to provide a heart-pounding, fear-inducing experience, so be prepared for intense scares and frightening encounters when you visit. Additionally, some of these attractions may have age restrictions or recommended age limits, so check their websites for specific guidelines before attending.