This cinnamon and apple stone wall drink recipe is a new take on the classic stone fence drink recipe. Simple and slightly sweet, this comforting fall cocktail boasts the added flavors of cinnamon, apple, and ginger and is sure to warm you from the inside out.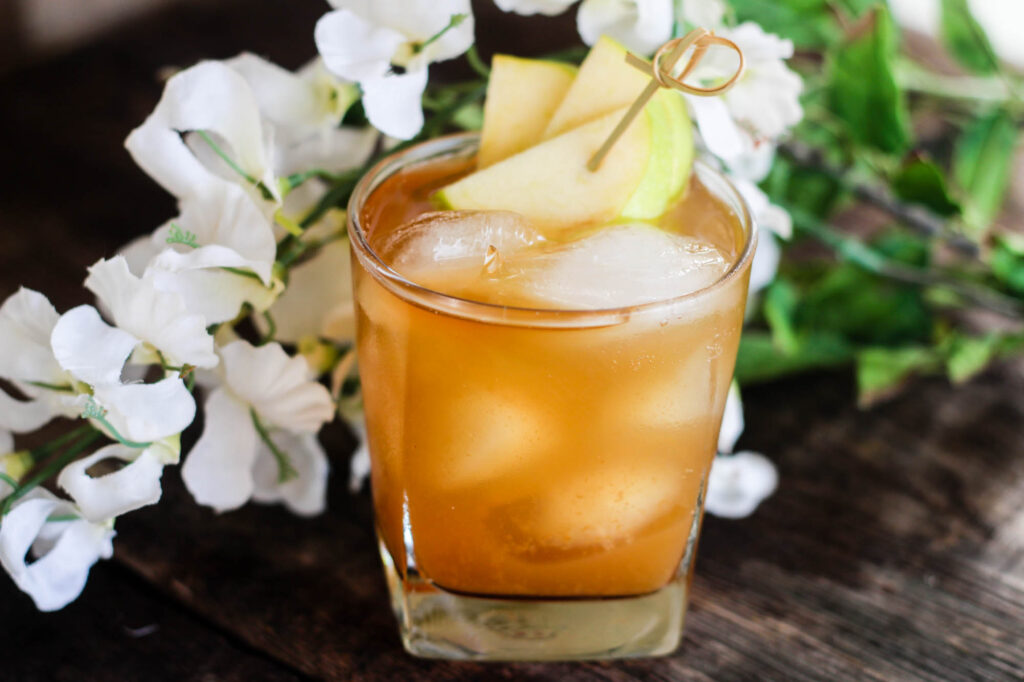 See also: Ginger Snap & Caramel Mini Shake, Spiced Cider & Cran-Bourbon Cocktail
Cinnamon and Apple Stone Wall Drink Recipe
Ingredients:
0.5 oz. Simple Syrup
1 oz. fresh Lime Juice
1.5 oz. Spiced Rum
2 oz. Apple Cider
2 oz. Ginger Beer
Pinch of Cinnamon
Apple Slices for garnish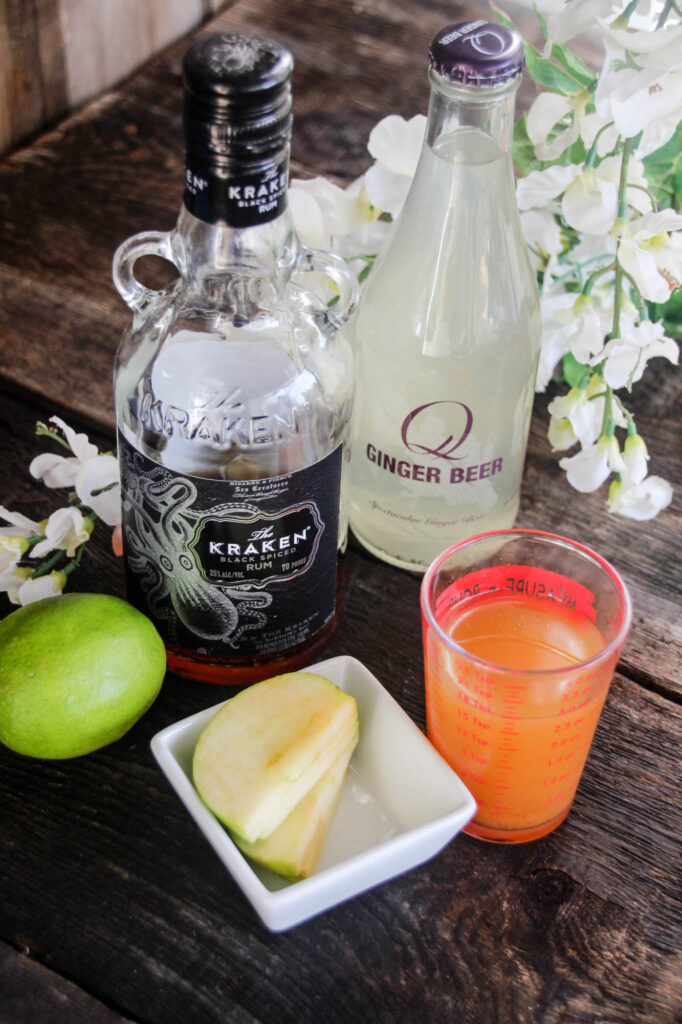 Directions:
In a cocktail shaker add simple syrup, lime juice, spiced rum, apple cider, a pinch of cinnamon, and top with ice cubes.
Secure the lid on the cocktail shaker and shake vigorously for 30 seconds.
Strain into a standard whiskey glass filled with ice cubes.
Garnish with apple slices.
Serve.
Drink responsibly, and never drink and drive.