This cinnamon and apple stone wall drink recipe is a new take on the classic stone fence drink recipe. Simple and slightly sweet, this comforting fall cocktail boasts the added flavors of cinnamon, apple, and ginger and is sure to warm you from the inside out.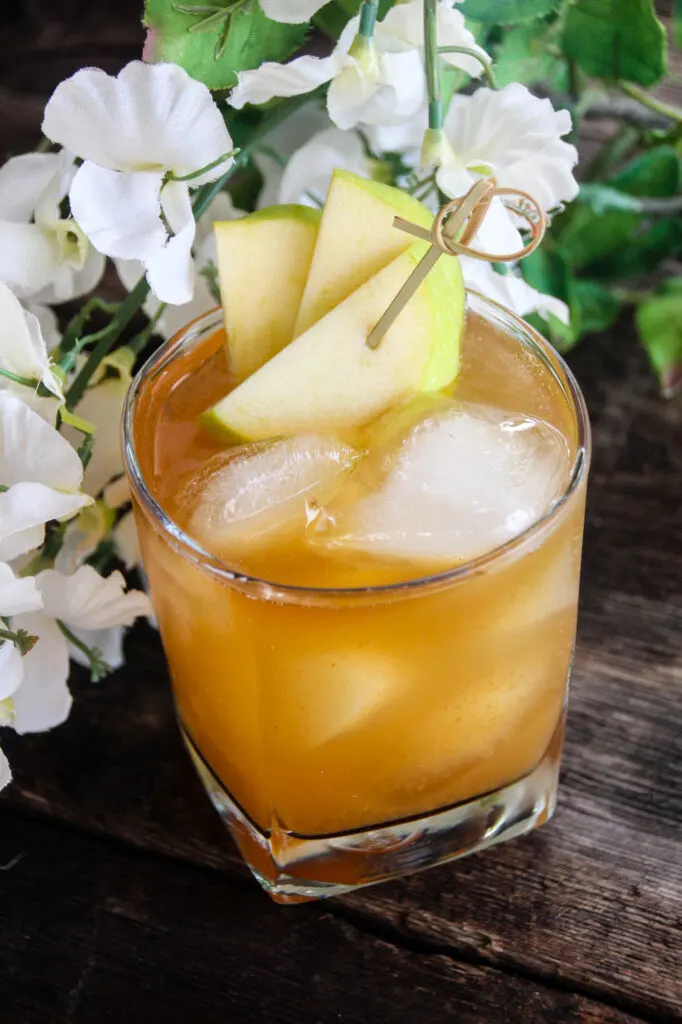 See also: Ginger Snap & Caramel Mini Shake, Spiced Cider & Cran-Bourbon Cocktail
Why is this Cinnamon and Apple Stone Wall Drink perfect for fall entertaining?
A Cinnamon and Apple Stone Wall Drink is perfect for fall for several reasons:
Seasonal Ingredients: Fall is known for its abundance of apples and warm, comforting spices like cinnamon. Using fresh apples and cinnamon in this drink captures the essence of the season and provides a delightful combination of flavors.
Warmth and Comfort: As the weather turns cooler in the fall, people often seek warm and comforting beverages. The combination of cinnamon and apple creates a cozy, comforting feeling, making it an ideal choice for a fall drink.
Fall Aromas: Cinnamon has a distinctive, sweet-spicy aroma that is strongly associated with fall. When you add cinnamon to a drink, it fills the air with a wonderful autumn scent, enhancing the overall sensory experience.
Harvest Season: Fall is traditionally a time of harvest festivals and gatherings. The flavors of apples and cinnamon are reminiscent of the harvest season, making this drink a fitting choice for celebrating the bounty of the season.
Versatility: The Cinnamon and Apple Stone Wall Drink can be enjoyed in various forms, including as a warm cider or a cold cocktail. This versatility allows you to adapt the recipe to suit your preferences and the weather, whether you want something to sip by the fireside or a refreshing autumn cocktail.
In summary, the Cinnamon and Apple Stone Wall Drink is perfect for fall because it incorporates seasonal ingredients, provides warmth and comfort, evokes the aromas of the season, celebrates the harvest, and offers versatility in preparation, all of which make it a delightful and fitting choice for autumn enjoyment.
Cinnamon and Apple Stone Wall Drink Recipe
The Cinnamon and Apple Stone Wall Drink is a delightful fall beverage that combines the flavors of apple, cinnamon, and whiskey. Here's a simple recipe for making this cozy autumn drink:
Ingredients:
0.5 oz. Simple Syrup
1 oz. fresh Lime Juice
1.5 oz. Spiced Rum
2 oz. Apple Cider
2 oz. Ginger Beer
Pinch of Cinnamon
Apple Slices for garnish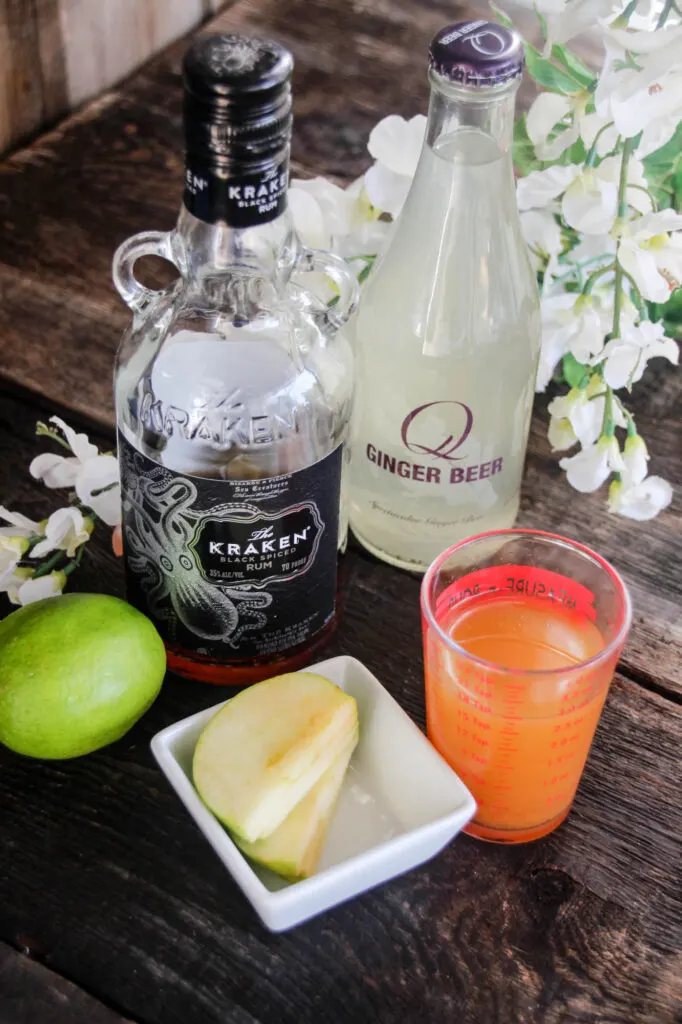 Directions:
In a cocktail shaker add simple syrup, lime juice, spiced rum, apple cider, a pinch of cinnamon, and top with ice cubes.
Secure the lid on the cocktail shaker and shake vigorously for 30 seconds.
Strain into a standard whiskey glass filled with ice cubes.
Garnish with apple slices.
Serve.
Feel free to adjust the quantities of ingredients to suit your taste preferences. Some variations may use ginger beer or ginger ale instead of apple cider for a spicier twist. You can also experiment with different types of whiskey to find your favorite combination.
Drink responsibly, and never drink and drive.