Take your taste buds on a trip to the islands with this Spicy Tropical Bourbon Cocktail, boasting with the flavors of grapefruit, pineapple, and fresh kiwi.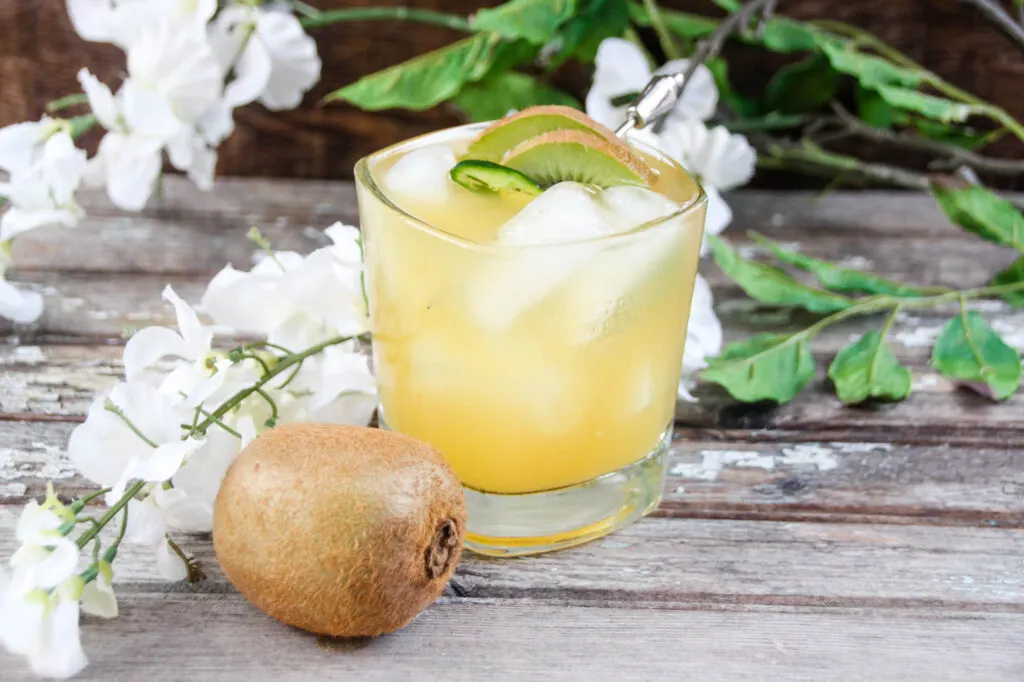 See also: Kombucha Tea & Vodka Sangria Recipe, Sour Patch Bourbon Cocktail, Hard Lemonade Recipe, Hard Lemonade Recipe, Sparkling Berry Wine Spritzer
Spicy Tropical Bourbon Cocktail
Ingredients:
1 ounce Knob Creek Bourbon
0.5 ounce Svedka Grapefruit

Jalapeño Vodka

0.5 ounce Simple Syrup

3.5 ounces Pineapple Juice

1 Ripe but firm Kiwi, sliced

1

Jalapeño, cut in half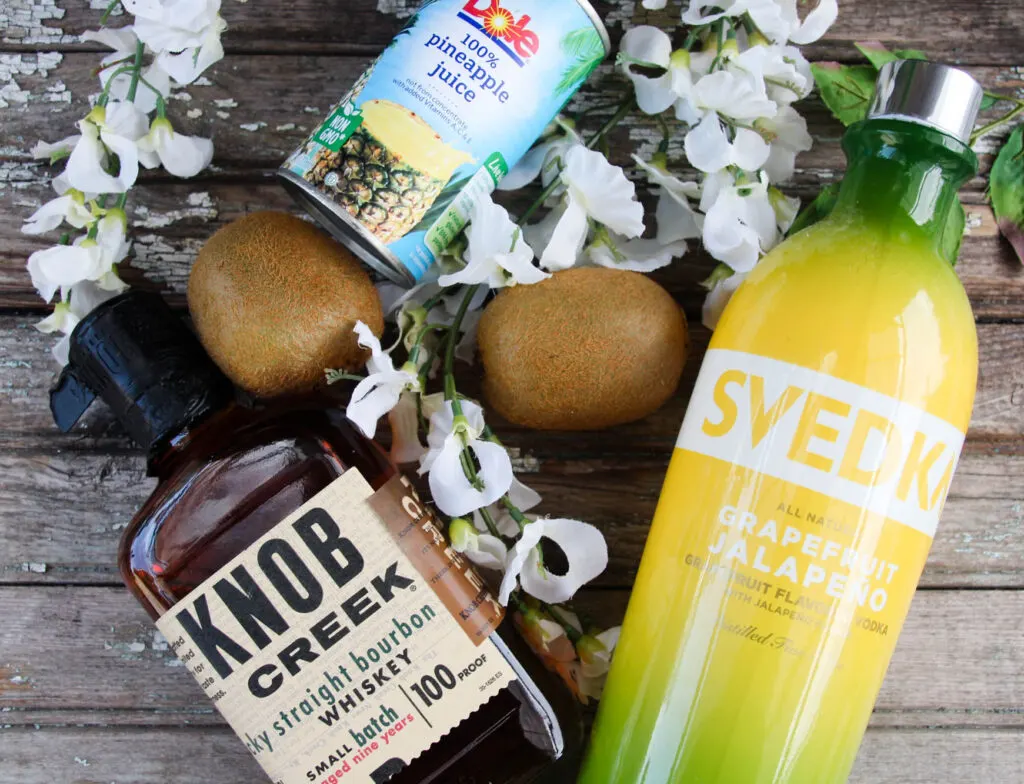 Directions:
In a cocktail shaker add bourbon, grapefruit jalapeño vodka, simple syrup, pineapple juice, and top with ice cubes.

Put the cocktail shaker lid on tight and shake vigorously for 30 seconds.

Strain into a standard whiskey glass filled with fresh ice cubes.

Garnish with kiwi and a half of a small jalapeño pepper on a cocktail stick.
Serve
Drink responsibly, and never drink and drive.