Kick off fall with these soft and chewy maple pecan cookies. Full of rich maple flavor with toasted pecans, you won't be able to eat just one! Best of all, you get all the tasty fall flavors wrapped up in one sweet treat.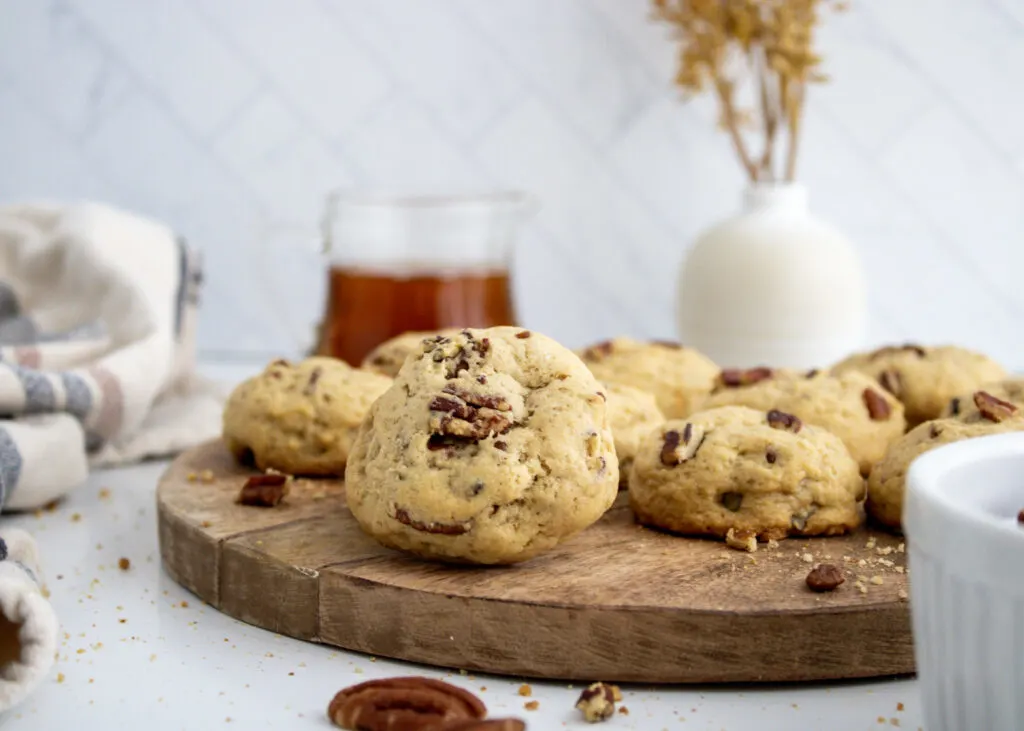 Love fall flavors? Try our Cinnamon and Apple Stone Wall Drink Recipe!
As an added bonus, these cookies can be made in under 30 minutes making them the perfect treat for any bake sale or cookie swap.
Maple Pecan Cookies
Serving : 24 cookies
Prep time: 10 minutes
Cook time: 13 minutes
Ingredients:
2 cups flour
1 teaspoon salt
1 teaspoon baking soda
1 cup brown sugar
1 egg
½ cup butter, softened
¼ cup pure maple syrup
2 teaspoon maple extract
1 cup pecans, chopped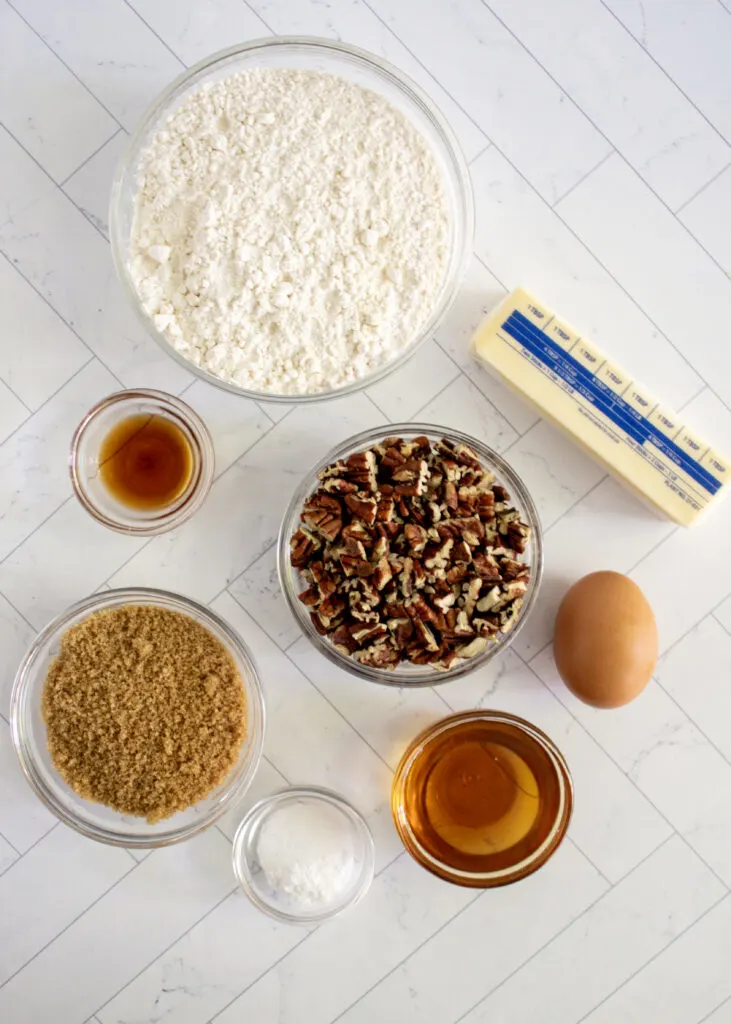 Directions:
Preheat the oven to 350 degrees. Line a cookie sheet with parchment paper. Set aside.
In a large mixing bowl, beat butter and brown sugar together. Add egg and maple extract.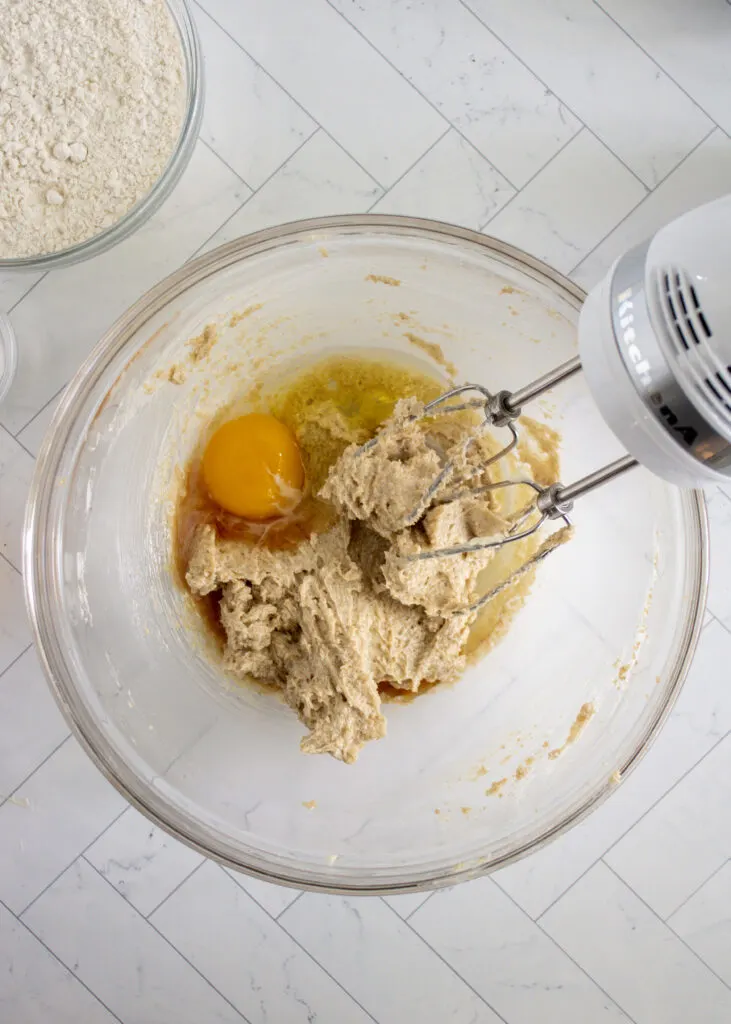 Mix in salt, baking soda and flour until well combined. Add pecans.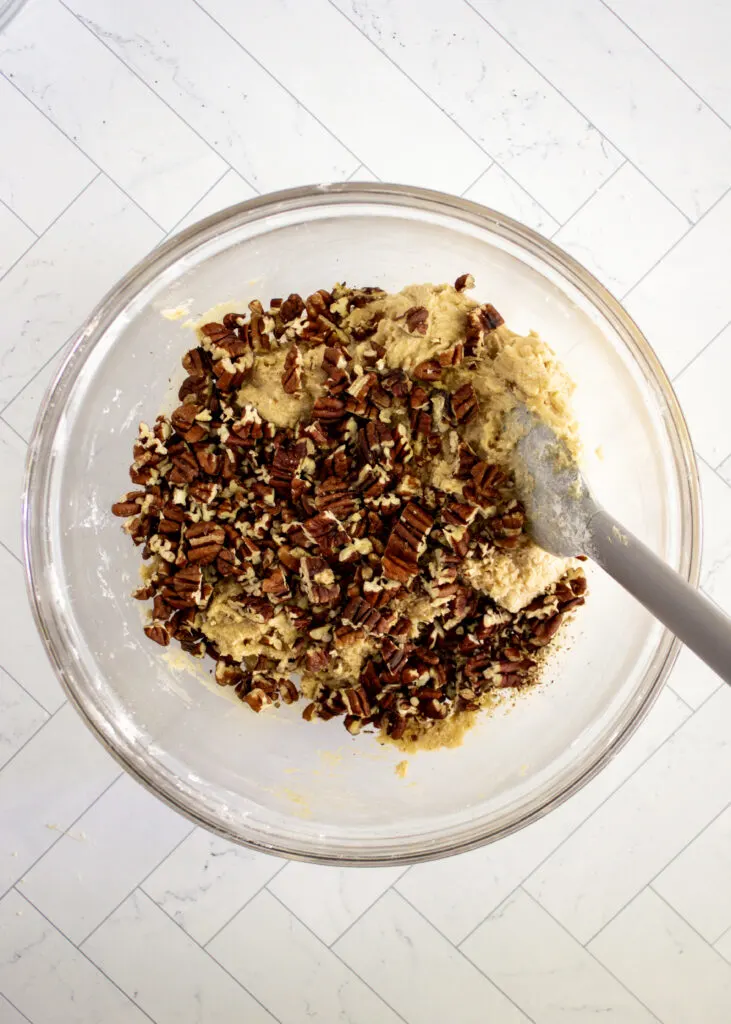 Use a cookie scoop or your hands to form 1in diameter balls. Place on cookie sheet 1in apart.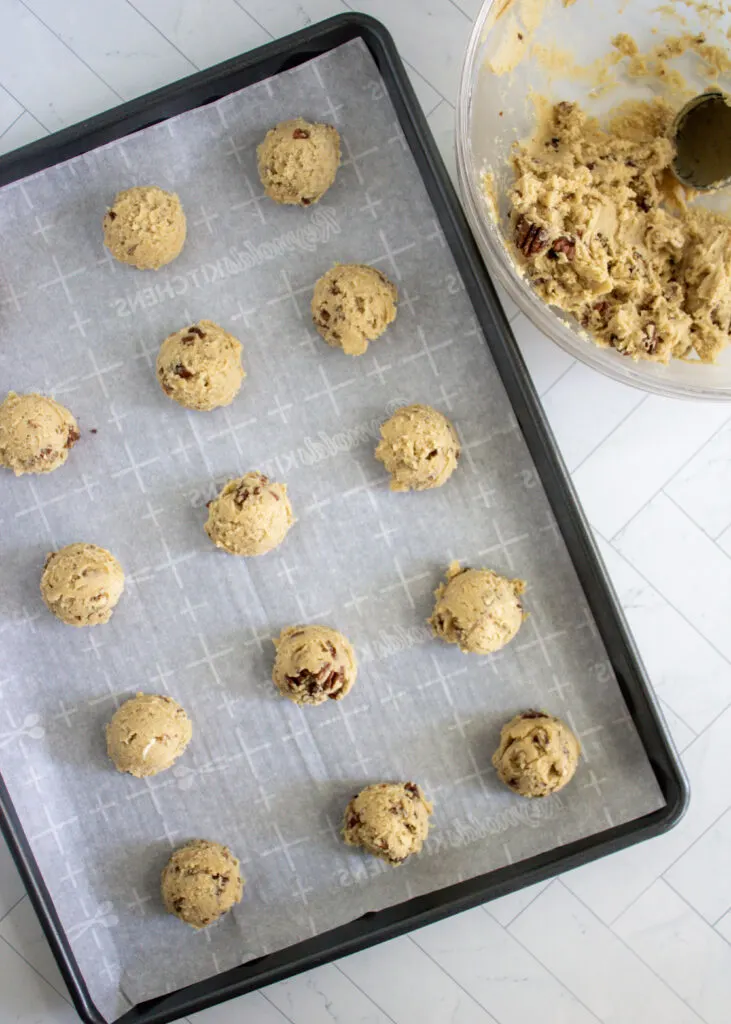 Bake in the oven for 12-13 minutes. Allow to cool and serve.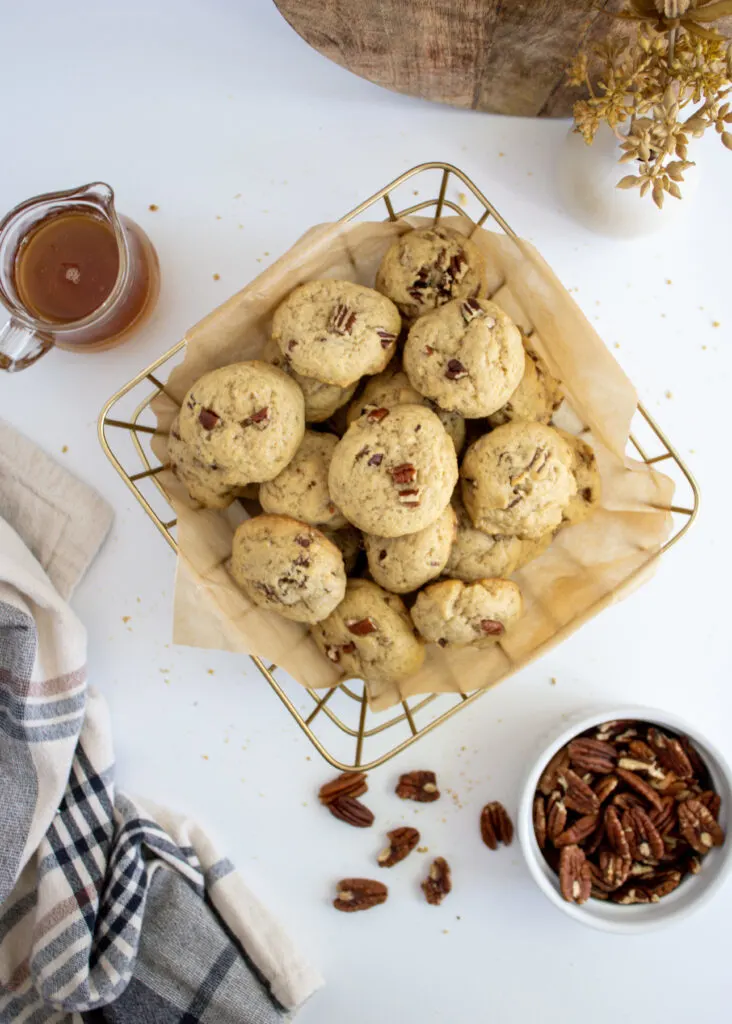 Notes:
Store in an airtight container on the counter for 3-5 days.
Add ½ cup white chocolate chips for more flavor.
Only use pure maple syrup, not breakfast syrup.