November is just the beginning of the craziness that is the Holiday season. It's human nature to get caught up in the excitement surrounding the holidays and it's important to take some time to truly be thankful for the little things. This adorable Count Your Blessings printable can help the whole family focus on the many reasons that we are blessed.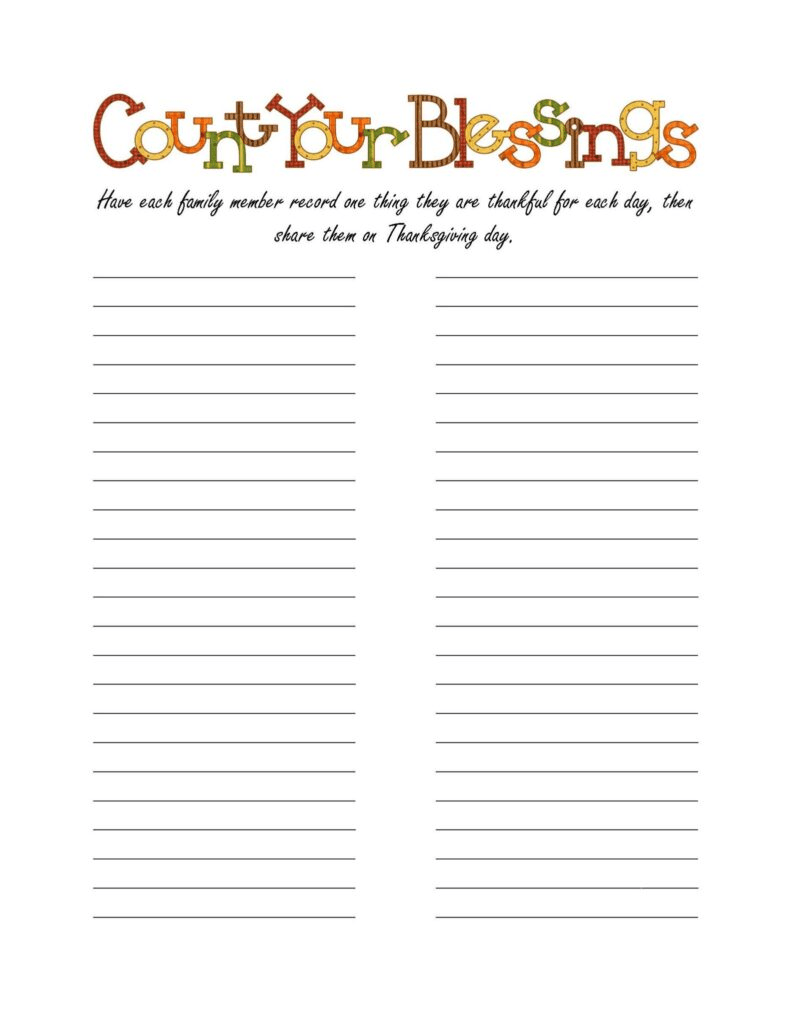 See also: Free Printable Thanksgiving Dinner Planner, Thankful Turkeys – Free Thanksgiving Printables, and Free Printable Thanksgiving Pictionary Game
Count Your Blessings Free Printable
Print one for each family member or share and have each person write one reason that they are thankful for each day. Anything goes – something that encourages you, makes you happy or brightens your day is free game. Have everyone share their blessings on Thanksgiving Day – or cut them apart, place them in a pretty jar, read and create a blessings jar to carry that thankfulness into the new year!
These free Count Your Blessings printable is designed to be printed on standard 8.5″ x 11″ paper for easy printing at home. Simply download the Count Your Blessings free printable below and print.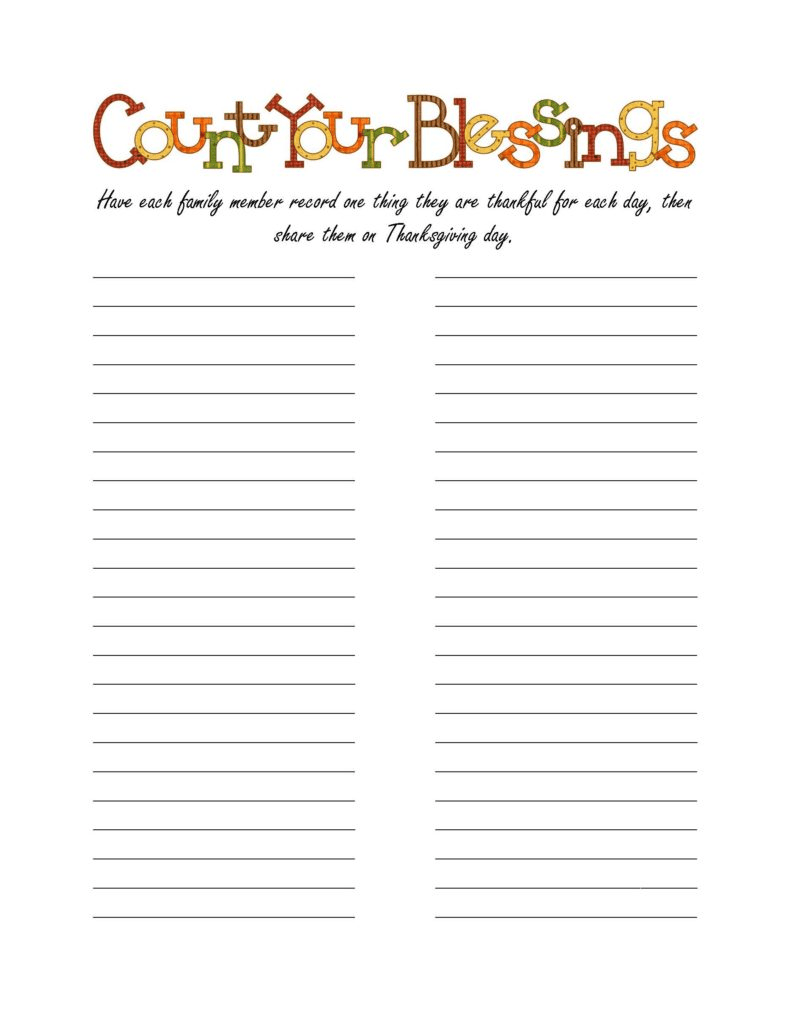 No matter how you choose to use this printable, it is sure to make everyone smile with appreciation and memories. May your season be filled with lots of love!