There's nothing more refreshing on a hot summer day than an ice-cold lemonade, and this hard lemonade recipe is one for the adults! Slightly sweet with the perfect amount of lemony twist, this hard lemonade recipe will quickly become your favorite summer treat.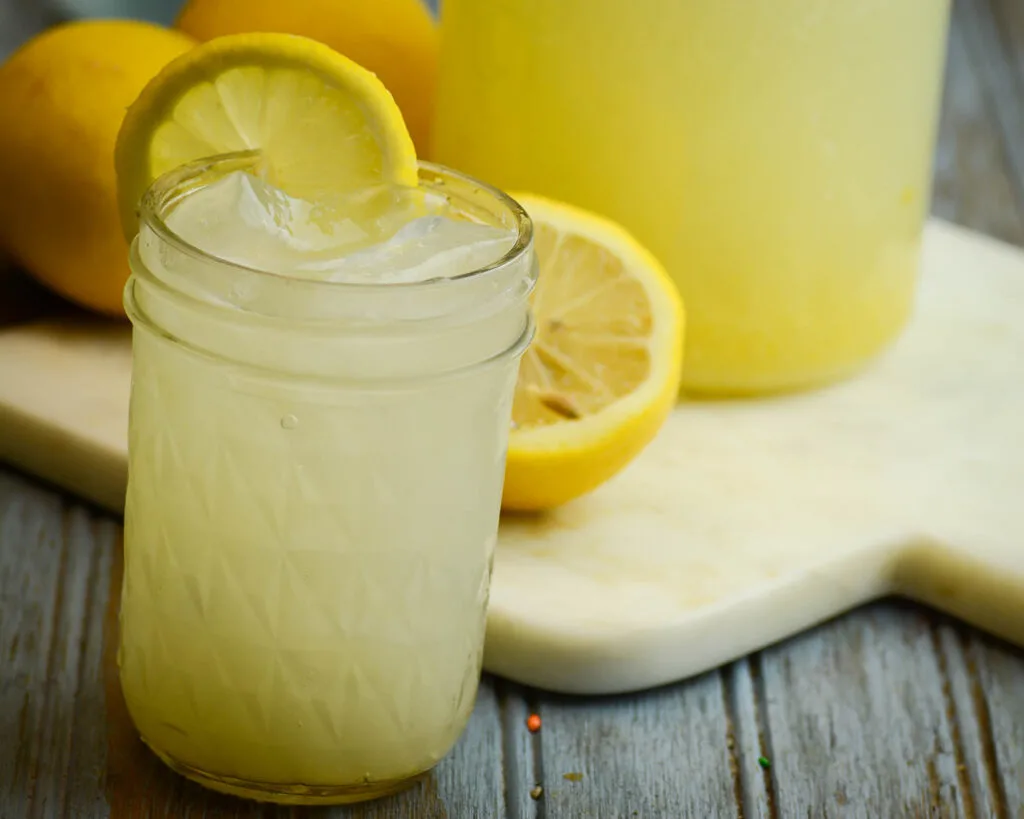 See also: Spicy Tropical Bourbon Cocktail, Sour Patch Bourbon Cocktail, Hard Lemonade Recipe
Hard Lemonade Recipe
Whether you're wowing guests at a backyard soiree or enjoying a quiet night relaxing by the pool, this hard lemonade recipe is the perfect companion to any summer menu.
Try pairing this invigorating drink with a light and fresh summer salad, young cheeses like goat-cheese (an exceptional favorite in salads!), a rich and juicy burger or gourmet hot dog, and of course anything BBQ (ribs, pork, and chicken!).
For dessert, turn this delicious drink into an adults only float with your favorite vanilla ice cream flavor or freeze to make a delightful lemonade slush.
This versatile recipe can be adapted for almost any menu and recipe. I hope you love this recipe as much as we do! Happy Summer!
Ingredients:
Ice
8 lemons
1 cup sugar
8 oz rum
Directions:
Fill large pitcher with ice.
Juice 8 lemons and mix with rum. Stir in sugar.
Pour over ice and serve.
Drink responsibly, and never drink and drive.