This mini blackberry pavlova recipes is the perfect summer dessert, crisp on the outside and marshmallow soft inside.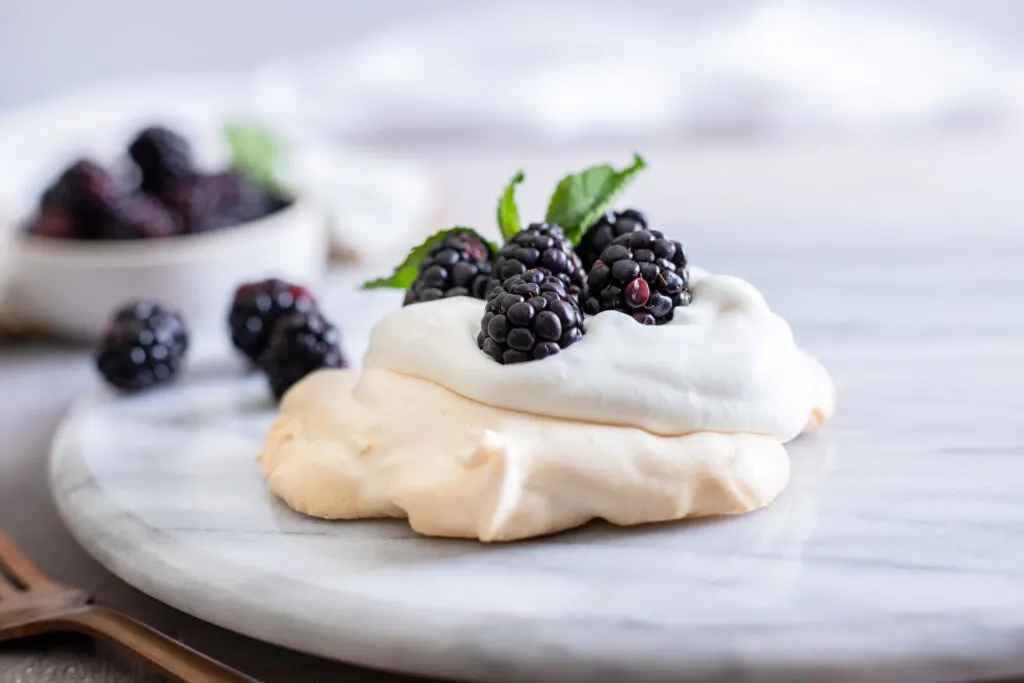 Mini Blackberry Pavlova Recipe
Pavlova is a meringue-based dessert named after the Russian ballerina Anna Pavlova. It's a show-stopping meringue dessert with a crisp crust and soft, light inside, usually topped with fruit and whipped cream.
You might have seen the popular large pavlova before which is a spectacular sight. But, I love to making this mini versions of the classic dessert, so everyone gets their own little to create with their favorite fruit toppings.
The pavlova layer can be made up to 4 days in advance and kept in an airtight container once completely cooled. However, once it has been topped with whipped cream, it needs to be served within a few hours, as the meringue will start to soften.
Notes: Do not make on a humid or rainy day, the meringue will not dry properly.
Mini Pavlova
Makes 6
Prep Time: 15 minutes
Cook Time: 1 hour 15 minutes
Cool Time: 6 hours
Ingredients
4 large egg whites
Pinch of salt
1 & ¼ cup powdered sugar
2 teaspoons cornstarch
1 teaspoon white vinegar
1 teaspoon vanilla extract, or extract of your choice
Garnishes:
Fresh Blackberries
Whipped Cream
Directions
Preheat the oven to 225°F. Line a large sheet tray with parchment paper, set aside.
In the body of a stand mixer add the egg whites and the salt. Mix on medium speed until soft peaks form about 5 minutes.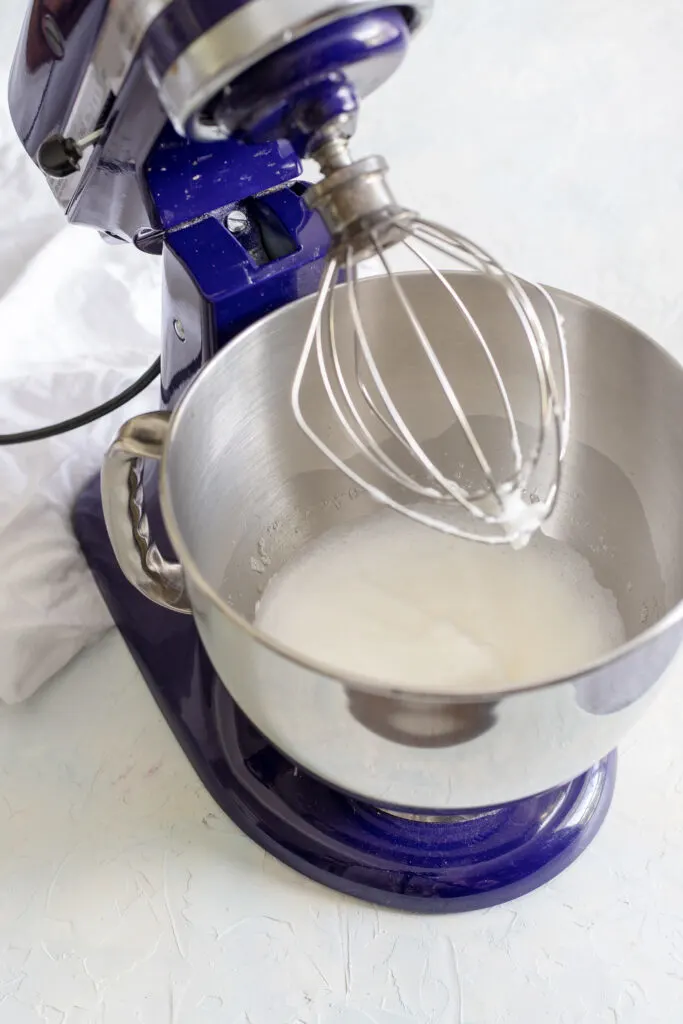 Add the powdered sugar one tablespoon at a time to the bowl, scraping down the sides as needed. Turn the speed onto medium high and whip until stiff peaks form, the egg white will become glossy and bright white, about 5-8 minutes.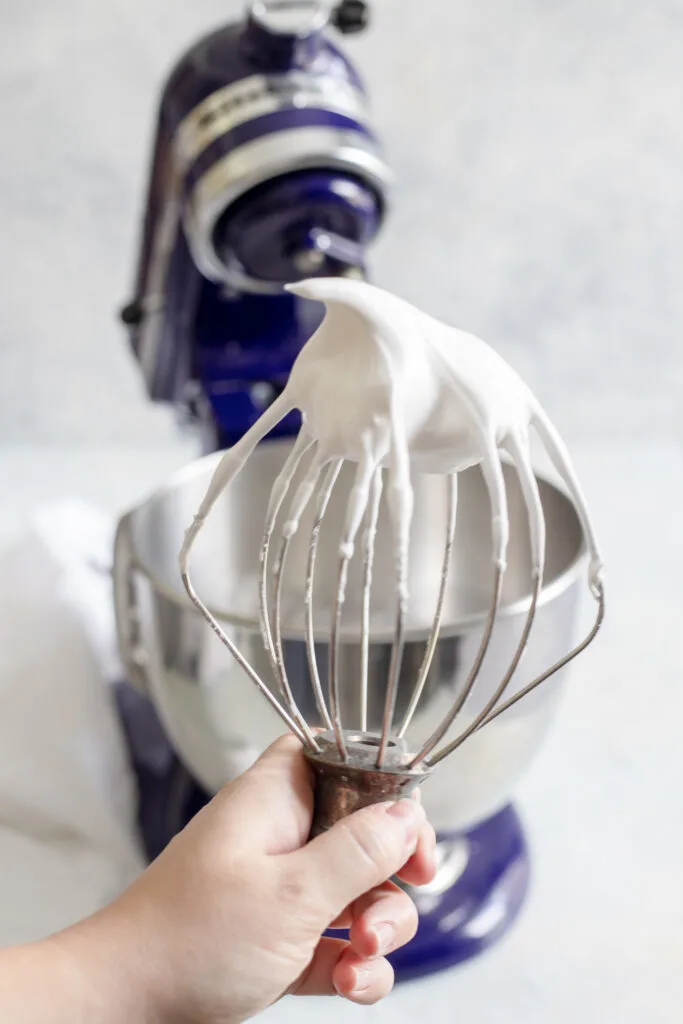 Fold in the cornstarch, vinegar, and vanilla until fully mixed. Place six even dollops of the meringue onto the sheet tray about 3 inches apart. Slightly flatten them out until they are an inch and a half high, make a little divet in the center, this is where your toppings will sit.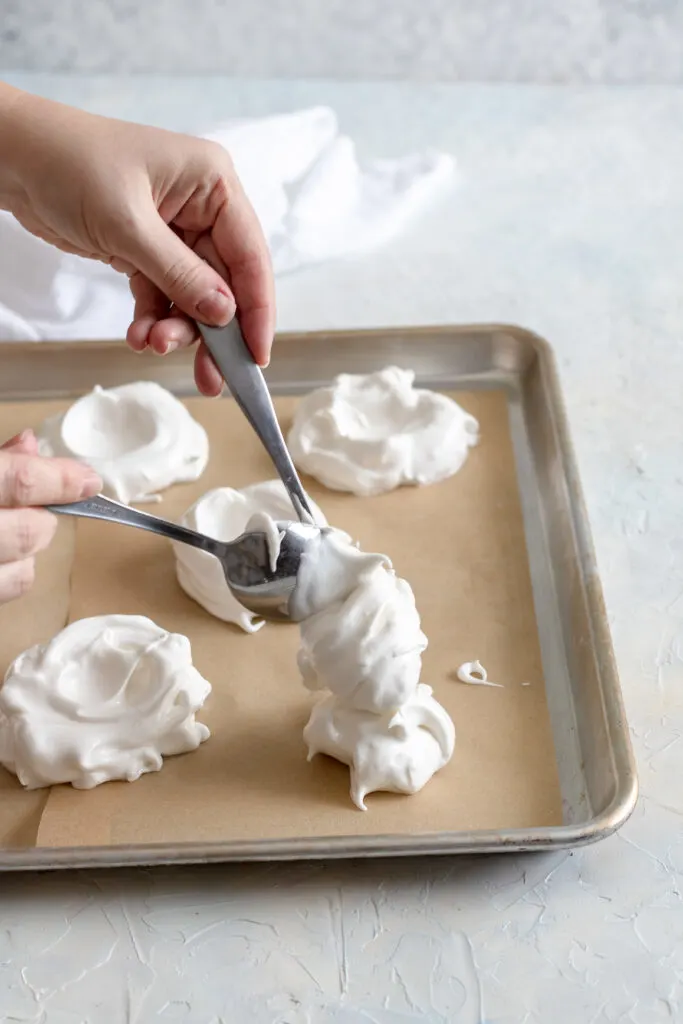 Place in the oven and bake for 1 hour and 15 minutes. Without opening the oven, turn off the heat and let cool down completely. This will take about 6 hours. Use immediately or store in an airtight container until ready to serve.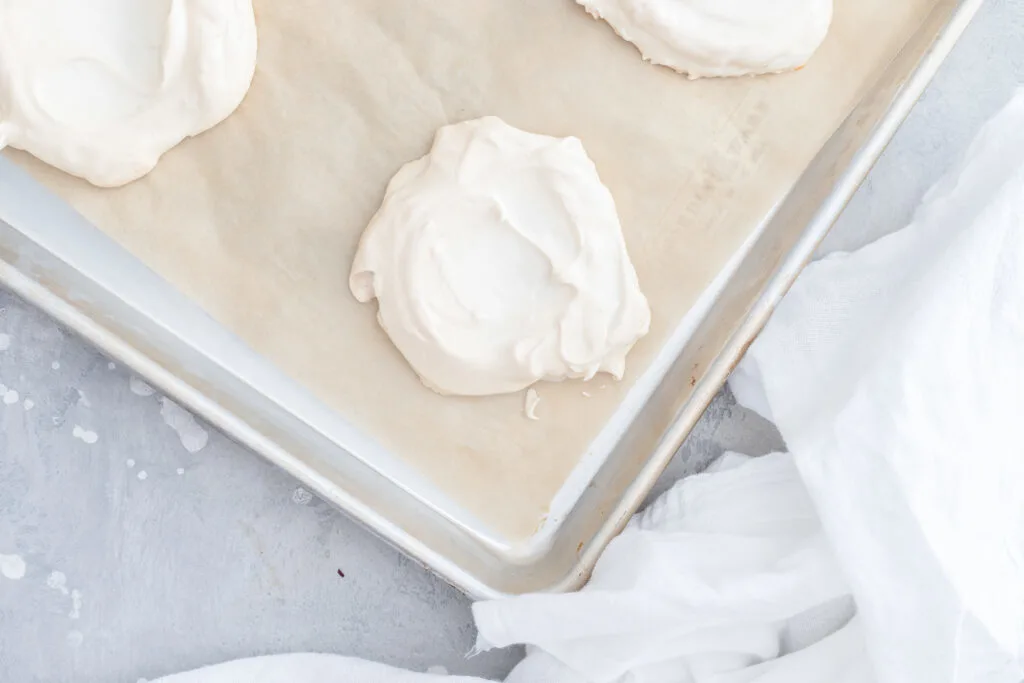 Serving
Top completely with whipped cream. Spoon the fresh berries carefully into the middle of the Pavlova, leaving a border of cream and meringue. Serve immediately.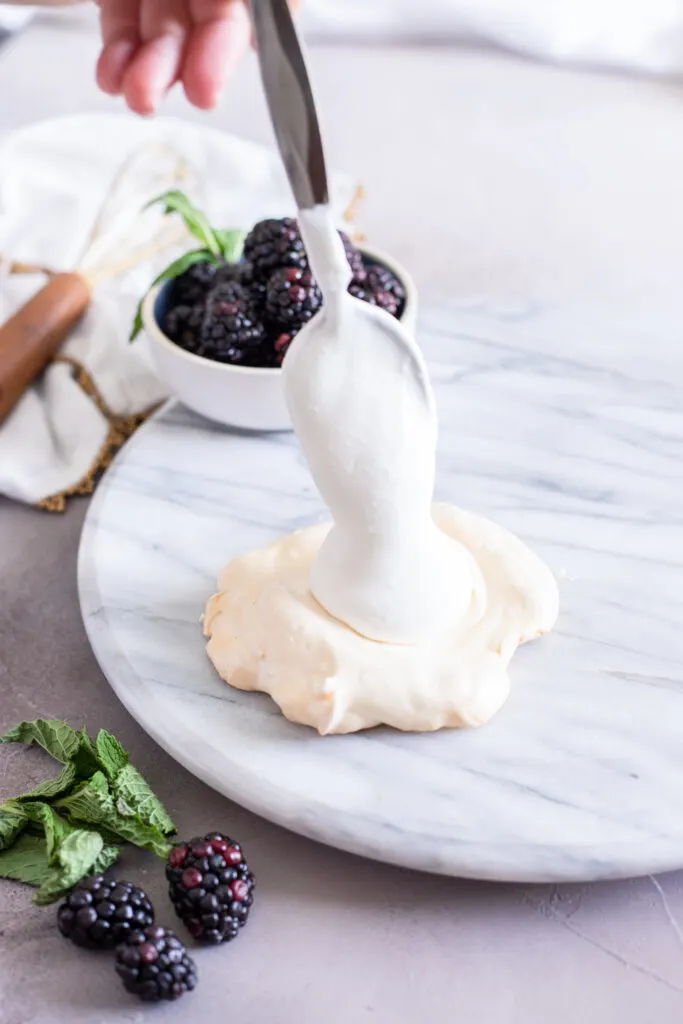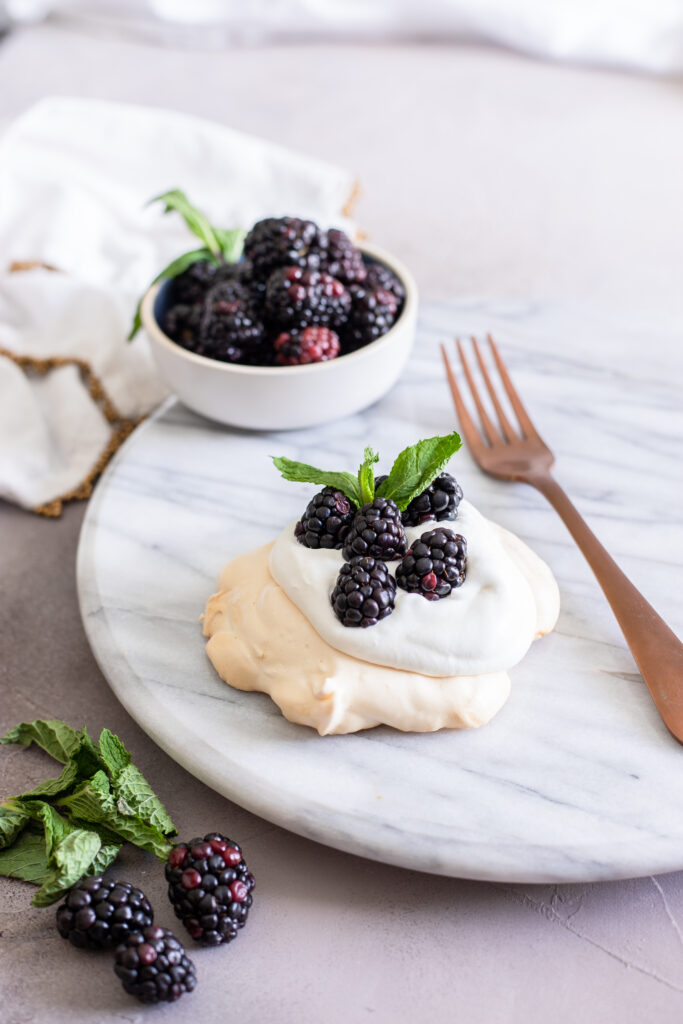 Pin the image below of our Mini Blackberry Pavlova Recipe to share with family and friends.