This Sugarlands' Blackberry Moonshine Cocktail post is sponsored by Babbleboxx on behalf of Sugarlands Distilling Company.
Located just outside the Great Smoky Mountains in Gatlinburg, Tennessee, is Sugarlands Distilling Company, a fully functioning distillery creating award-winning spirits in some amazingly delicious flavors. We're talking flavors of American Peach, Old Fashioned Lemonade, Blueberry Muffin, Southern Sweet Tea, and if you like a little kick to your summer drinks, Tickle's Dynamite Cinnamon, just to name a few. In Fact, Sugerlands has over 20 tasty spirits including moonshine, cream liqueurs, and rum and rye whiskey.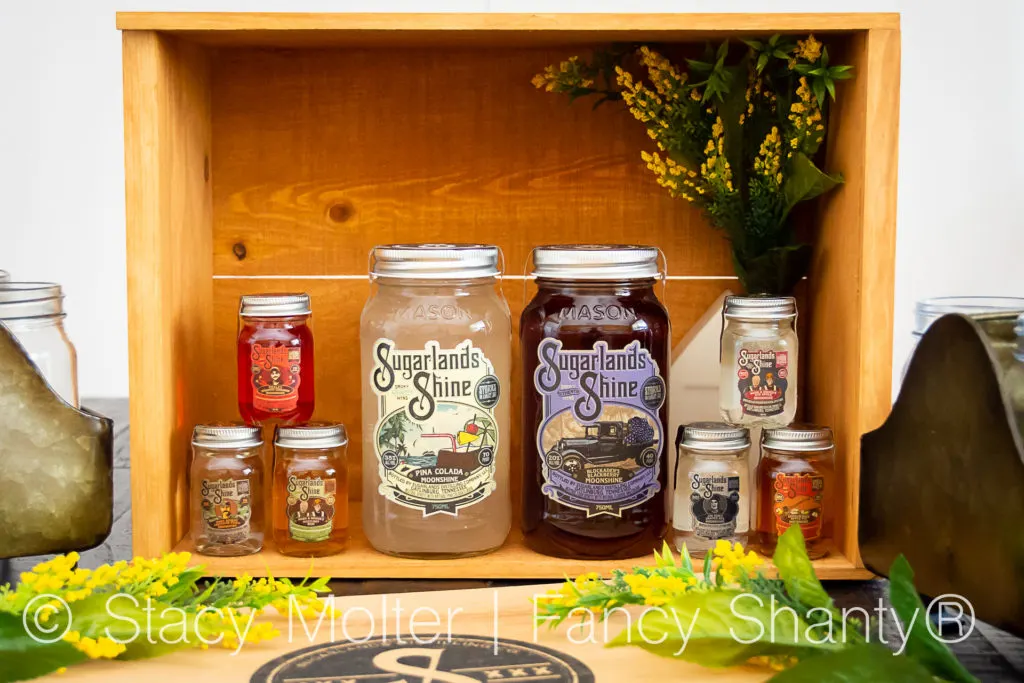 When Sugarlands announced their newest flavors of moonshine, Pina Colada and Blockader's Blackberry, we knew we had to give these refreshing spirits a try. Once we tried the flavors from Sugarlands and absolutely loved them, we knew we had to share them you. Whether you enjoy trying new cocktails like this enjoyable Sugarlands' Blackberry Moonshine Cocktail recipe below or sipping your spirits on their own, Sugarlands is the perfect summer drink.
Sugarlands' Blackberry Moonshine Cocktail
First, let's talks about the new flavors available from Sugarlands Distilling Company and why we love them so much!
Living in Southern California means spending summer days and nights on the beach, and for me, nothing screams summer more than Pina Coladas! Much like the traditional Hawaiian drink, Sugarlands Pina Colada combines the taste of fresh pineapple and coconut milk to create a crisp, sweet flavored enjoyed over ice or out of a blender. You can even jazz up your Pina Colada by adding equal amounts of champagne and moonshine to create a Coconut Bellini perfect for any morning brunch.
If you prefer more floral flavors in your spirits then you will love Blockader's Blueberry Moonshine. Blended with the natural flavors of ripe berries and fragrances of honeysuckle and lavender, the velvety mouthfeel and long, nectarous finish, this spirit pairs well alongside your favorite port wine cheese.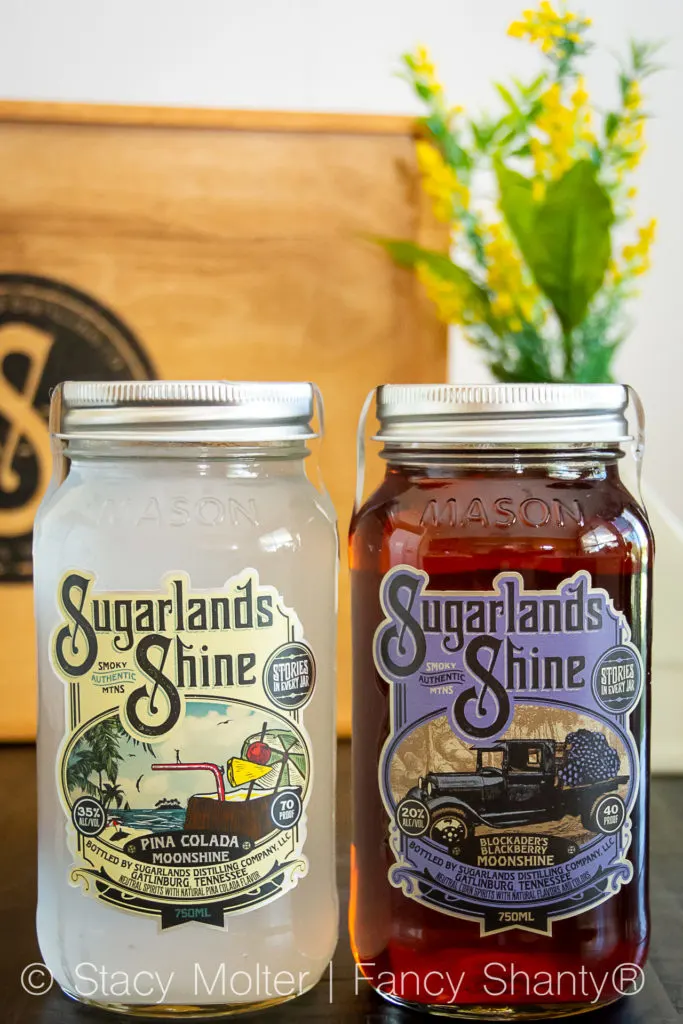 Now, let's talk about the cocktail. The Sugarlands' Blackberry Moonshine Cocktail is one recipe from the vast collections of recipes curated on Sugarlands.com. We chose this recipe to try simply because we have a plethora of fresh blackberries at home and I truly believe, the best recipes are the ones created from ingredients you have on hand.
What I love best about this recipe is that you can easily make it your own and customize it for any guest. For my drink pictured below, I added more berries within the drink (I absolutely love to eat the drunken fruit) and added a bit more cayenne pepper because I like things hot. For my husband though, I didn't add the extra berries and added just a slight dash of cayenne pepper to keep the recipe cool and refreshing.
We hope you love this recipe as much as we do. You can also visit sugarlands.com for even more recipe inspiration.
Blackberry Sunset – Sugarlands' Blackberry Moonshine Cocktail
Ingredients:
3 oz Blockader's Blackberry Moonshine
Directions:
Build ingredients over ice.
Garnish with blackberry and pineapple slice.
Top with cayenne pepper.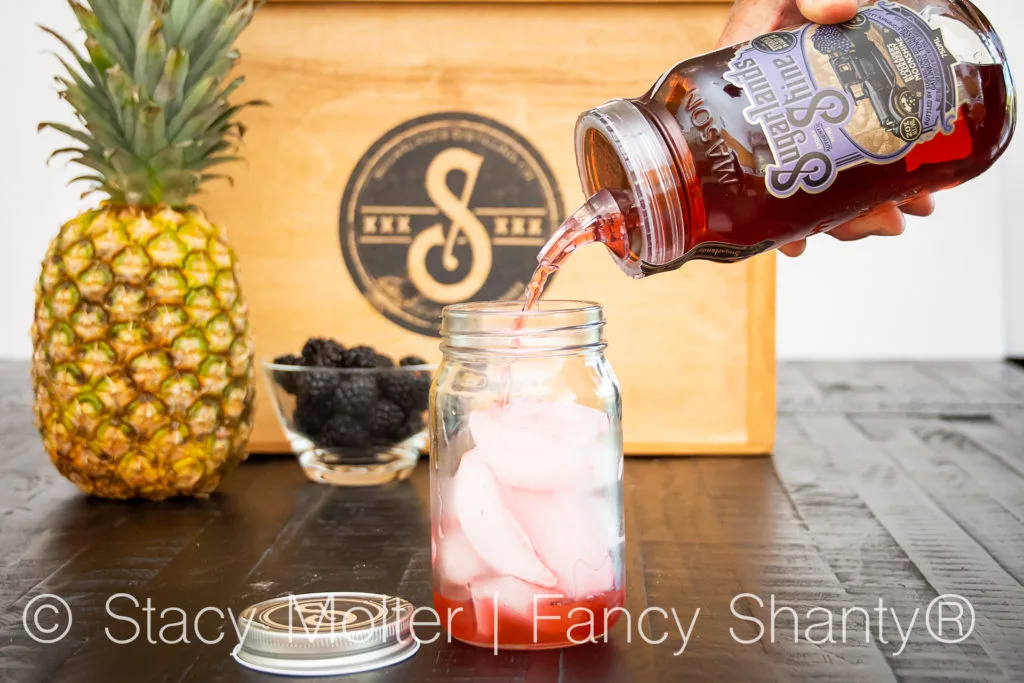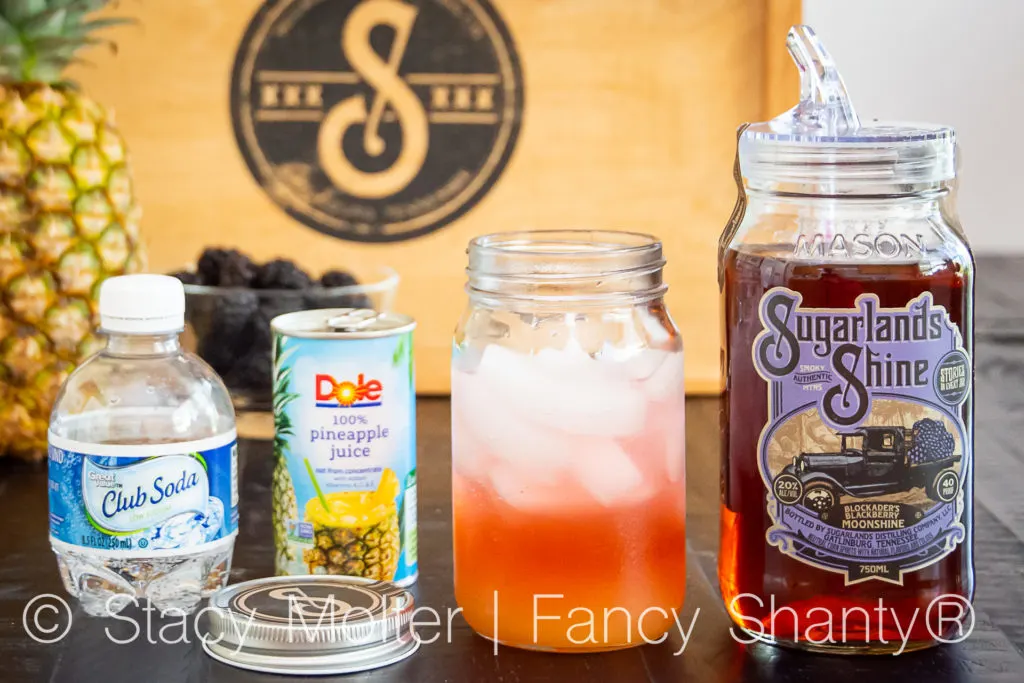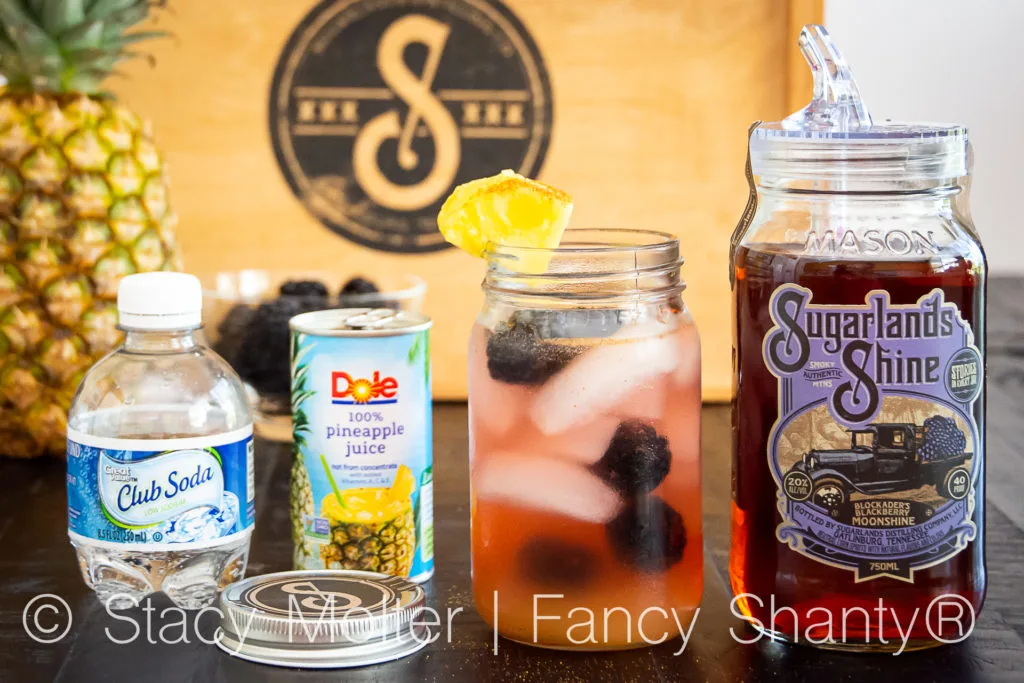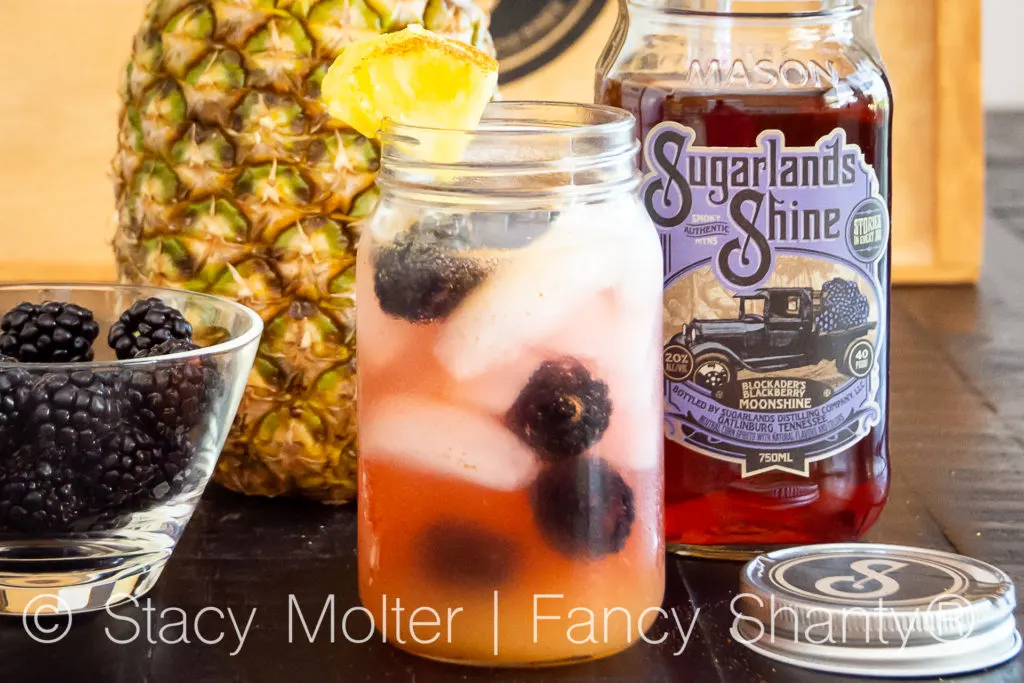 Don't forget to pin Sugarlands' Blackberry Moonshine Cocktail recipe to share with family an friends.