We spent a relaxing Easter weekend visiting the beautiful Mendocino Coast. If you haven't visited the Mendocino Coast yet, you must add it to your summer travel bucket list. Best of all, Mendocino is one of the most family-friendly and pet-friendly towns in California. So pack your bags, check out our 5 epic places to visit in Mendocino, and book your family trip for a coastal journey like you never imagined.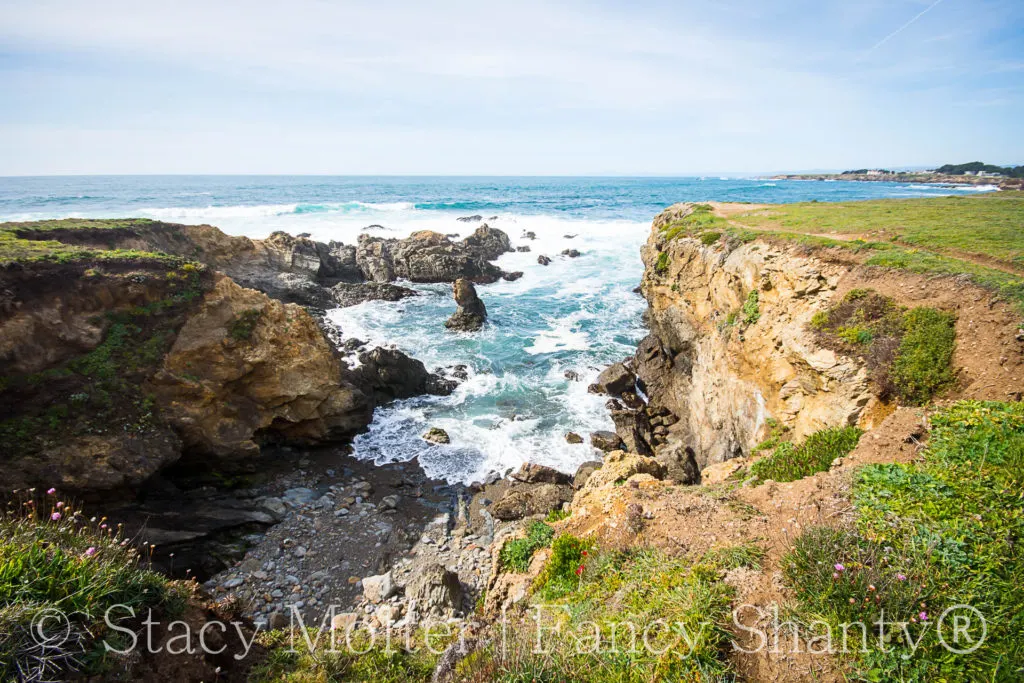 Easter at the Little River Inn
This past Easter we headed north to the gorgeous Mendocino Coast for a weekend of relaxation and adventure. On our itinerary was riding the Skunk Train and visiting the Mendocino Coast Botanical Gardens, but like many of our family adventures, you have to make time for impromptu stops and escapades.
While on our trip, we realized it had been 10 years since we last visited Mendocino, way too long to stay away from such a beautiful region. What reminded us about our last trip was stumbling upon Silver's at the Wharf located in the Noyo Fishing Village. See, it was 10 years ago my husband and I came to Mendocino to celebrate our 5th anniversary, and on the heels of our 15th anniversary, we couldn't resist visiting Silver's again.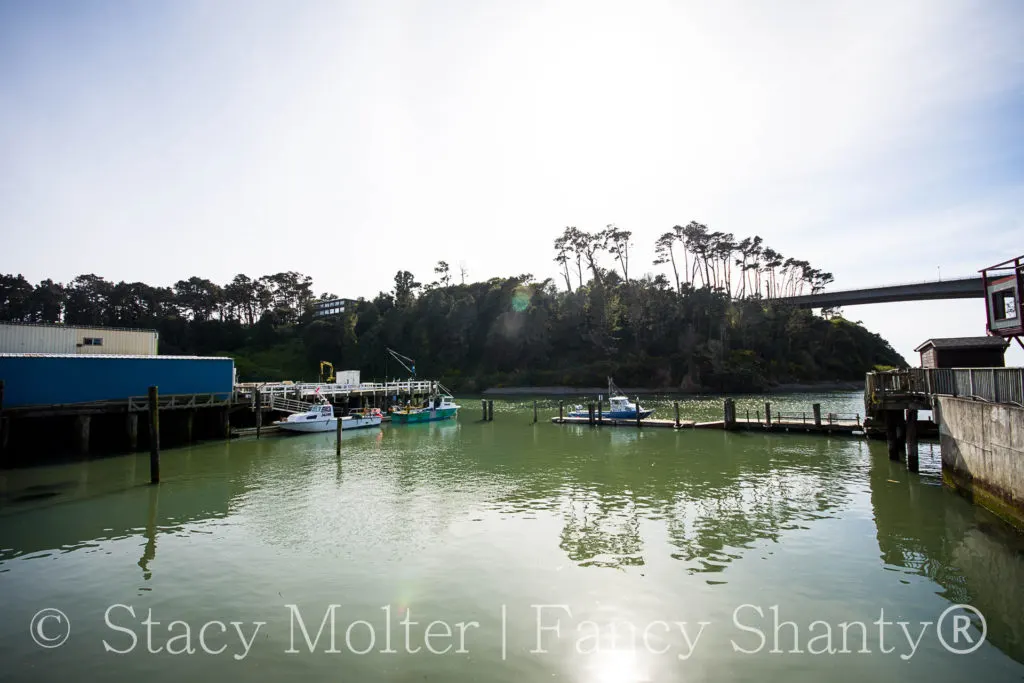 And while this was technically a work trip, we couldn't help but make time for our kids to celebrate Easter a little early with the Little River Inn. From a delicious Bunny Brunch to a fun event full of crafts, cookie making, and egg hunting, the Little River Inn assured everyone had an amazing Easter weekend.
5 Epic Places to Visit in Mendocino
1. Little River Inn – When you visit Mendocino, you'll want to have the opportunity to enjoy as much of sweeping coastal views as possible the region has to offer, which is why the Little River Inn tops our list of must see places in Mendocino. The Little River Inn is a family-friendly and pet-friendly, classic coastal resort perched along the Mendocino Coast overlooking the Pacific Ocean. Surrounded by lush gardens, the property unfolds around the stately Victorian centerpiece built in 1857. Each room has an incredible view of the ocean and many feature fireplaces, wet bars, Jacuzzis, steam showers, and private hot tubs.
Facing the setting sun, the Little River Inn offers a uniquely relaxing environment for guests to unwind on a private deck with chairs, weather permitting. In addition to the breathtaking location, the Little River Inn is home to the Little River Inn Restaurant (familiar yet modern American food), Ole's Whale Watching Bar (overlooks the ocean), Little River Inn Golf Course (an Audubon-certified sanctuary), salon & spa, wedding venues, and more!
Upcoming events at the Little River Inn include the Abalone Camp, June 25th – June 27th, where avid and novice divers can dive with some of the most renowned free dive guides during peak Abalone Season. The dive will be followed by a demonstration on how to clean and prepare the collected bounty, culminating in a gourmand feast prepared by the Inn's chef.
Location: Little River Inn, 7901 N. Highway One, Little River, CA 95456, (707) 937-5942
2. Skunk Train – Take a historic journey through the redwoods of Mendocino County aboard the Skunk Train, where vintage locomotives transport riders through the majestic California Redwoods on one of the nation's most historic rail lines.
The Skunk Train is a multi-generational experience, and riders can even bring along the family dog. All will revel in the adventure as the train takes them deep into primitive woodland, through terrain that is totally inaccessible by any other means – all while leaving no ecological footprint. Riders will chug through tunnels and over bridges and get up close and personal with deer, blue heron, osprey, ducks, turtles – and even the occasional river otter – all without leaving their railcar seat.
Location: Skunk Train (California Western Railroad), 100 W. Laurel St, Fort Bragg, CA 95437, (707) 964-6371
3. Mendocino Coast Botanical Gardens – The Mendocino Coast Botanical Gardens is known for its tender species Rhododendrons that produce some of the most fragrant blossoms of the year. Native to the cloud forests of Southeast Asia and the Himalayas, these gems are restricted to a narrow band along the northern California coast in the U.S., where they thrive in the foggy, coastal climate.
We visited the gardens during the peak of the Rhododendrons bloom, and as you can see in the photos below, the spectacular display is stunningly beautiful. You can also hike around the gardens to catch some of the most breathtaking coastal views in Mendocino.
Location: Mendocino Coast Botanical Gardens, 18220 N. Highway One, Fort Bragg, CA, 95437, (707) 964-4352
4. Glass Beach – Glass Beach wasn't originally on our agenda, but it's also an experience we couldn't pass up. This was our second visit to this extraordinary beach abundant in sea glass created from years of dumping garbage into an area of coastline near the northern part of the town, and we couldn't pass up sharing this unique 'from trash to treasure' beach with our children. This is the perfect experience to show kids how Mother Nature can respond to abuse with a nice surprise sometimes, this time in the form of smooth, colored sea glass treasure in a rainbow of colors.
We recommend packing a picnic and heading to the rocks and cliffs overlooking Glass Beach #3 (the most northern of the three beaches; located in MacKerricher State Park). Please note: All park cultural features are protected by law and may not be removed or disturbed, including glass found at Glass Beach.
5. Kelley House Museum Walking Tour – Rounding out our 5 must see places in Mendocino is a visit to the Kelley House Museum in old town Mendocino. While visiting Mendocino, there is no better way to discover the charm and history of the area than to take a delightfully informative walking tour at the Kelly House Museum. You'll be surprised at the town details and secrets you learn about the people, historic architecture and community spirit of this quaint town.
In between adventures, don't forget to leave time to wander around old town Mendocino and take in some of the sights and rich history of the region.
Have you visited Mendocino? Share your must see places in Mendocino in the comments below. Don't forget to pin the image below to share this travel idea with family and friends.