Nothing beats a good run on the beach with your dog, or just letting your dog run on the beach while you watch, but finding a good dog beach, whether leashed or unleashed, can sometimes be an issue. Between water quality issues, and beaches that just don't allow pets, it can be difficult to find a good one.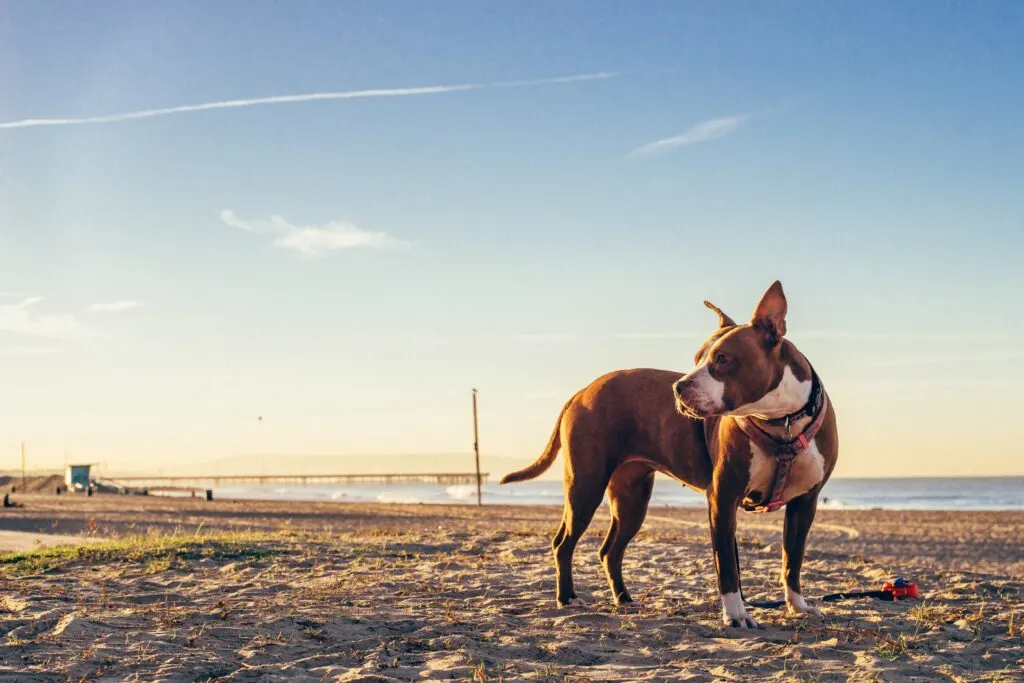 We found eight beaches that allow dogs, leashed and unleashed in a few different cities around California. Each beach maintains rules like cleaning up after your dog (some even provide bags), and keeping your dog under control at all times, and making sure your dog is up to date on all shots for your dog's safety, as well as the safety of other dogs.
Here are the best dog friendly beaches in California.
See also: Southern California Day Trips on a Budget, Off the Beaten Path California, Los Angeles Day Trips for Families
Best Dog Friendly Beaches in California
On Coronado Beach, dogs are only allowed on the designated dog beach located on Ocean Blvd in Coronado. You can find the location of the dog beach on this map. Coronado Beach allows you to let your dog run without a leash, but to remain in constant control at all times. Bringing bags and pooper scoopers from home is a must, as like most other dog beaches, they are not provided. Park hours are from 5 AM – 11 PM.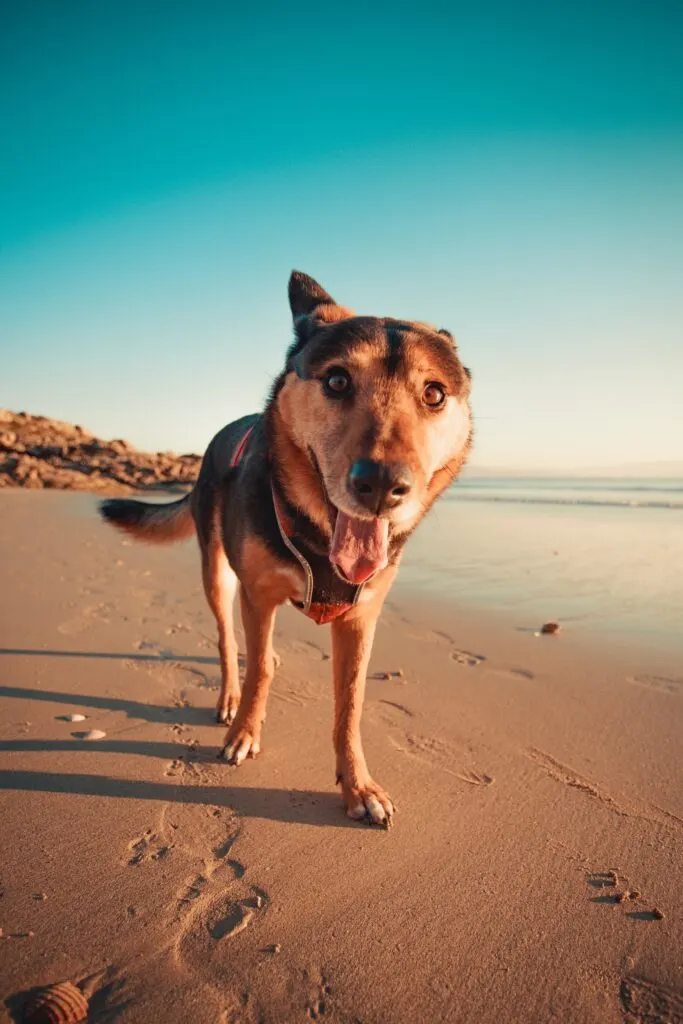 Rosie's Beach (Ocean Blvd between Granada Avenue and Argonne Avenue Long Beach) is not a dedicated dog beach, however, dogs are allowed between the hours of 6 AM to 8 PM. Rosie's Beach does provide some bags and pooper scoopers, but they do encourage you to bring your own from home. This beach is not fenced in, so if you are going to unleash your dog you will have to pay extra attention that they do not run off. This location does sometimes close down to dogs because of special events or bad weather. Dogs are not permitted on any other section of the beach, and only on the hours listed above.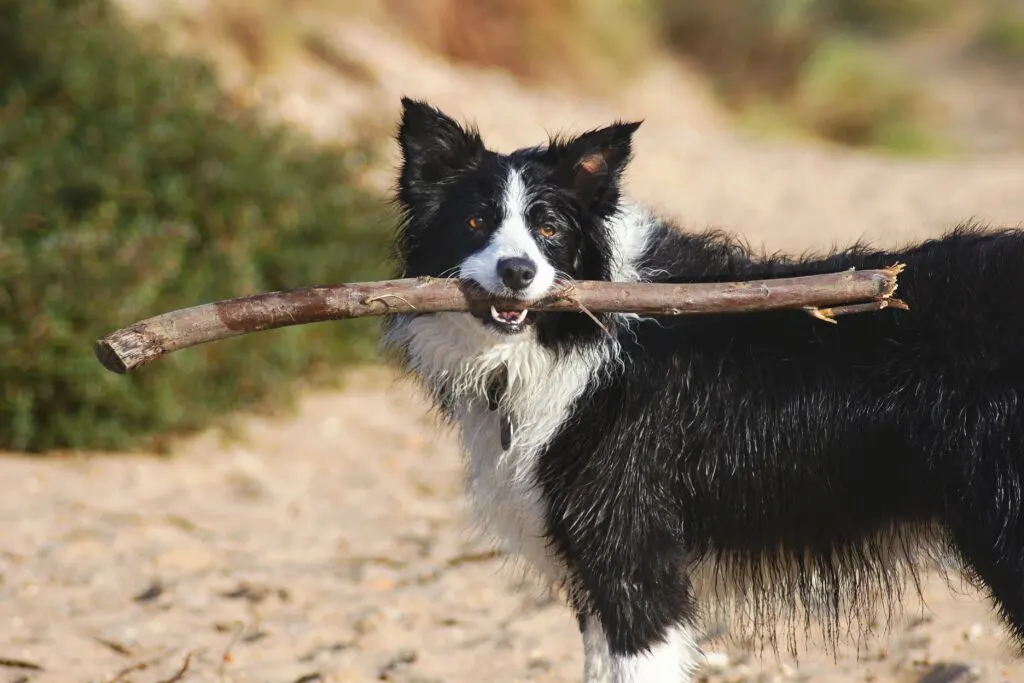 Huntington Beach (100 Goldenwest St F Huntington Beach) is another dog friendly beach, but this time, your dog needs to remain on a leash at all times according to state law, but it is mentioned on the website that the only dogs who have been sited for being unleashed were dogs who are potentially dangerous. Take that as you will. Parking here will cost you $1.75 an hour (prices subject to change without notice), and the meters do take Visa, Mastercard, as well as coins. Alcohol, glass, and smoking are all prohibited at Huntington Beach.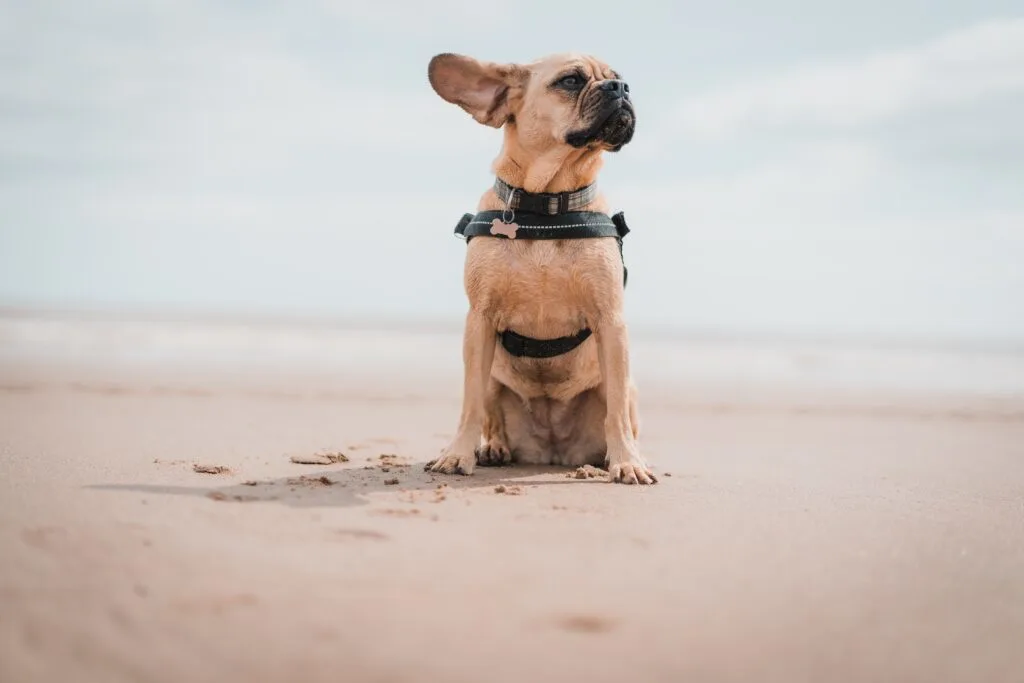 Ocean Beach (Ocean Beach Bike Path, San Diego) is San Diego's only 24 hour dog beach. This means you can take Fido for a run at any time you'd like. This beach does allow you to unleash your dog, but you are responsible for any clean up and maintaining constant control. Standard dog laws do apply at Ocean Beach. The dog beach is a sandy area near the north end of the beach.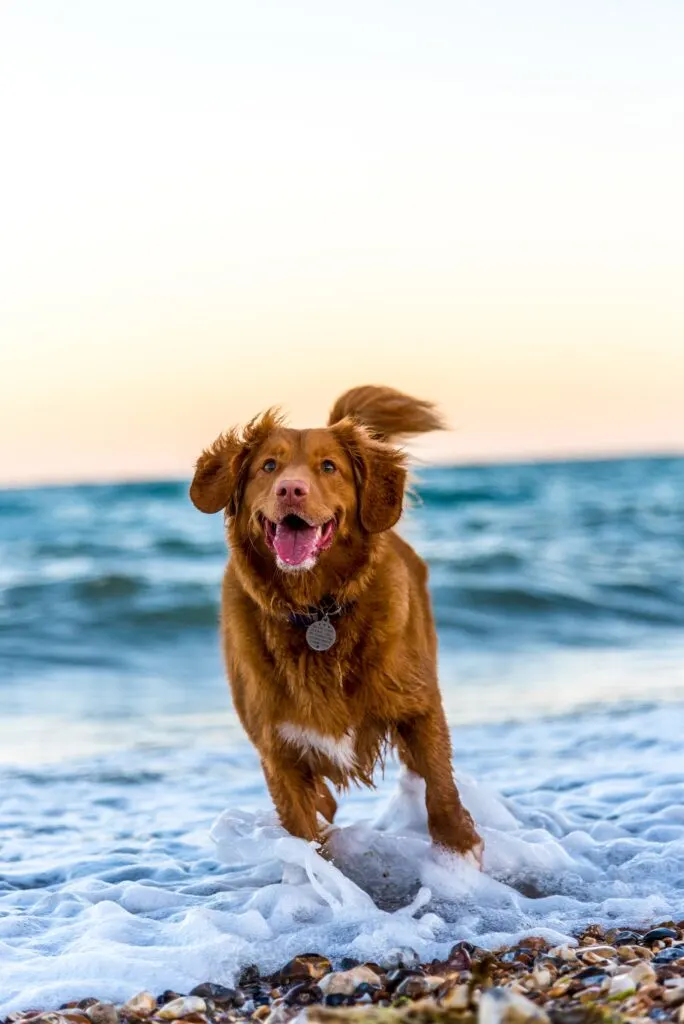 Del Mar North Beach (3200 Camino Del Mar, Del Mar) this is a 2 mile completely dog friendly beach. North Beach is actually referred to as "Dog Beach" which is located north of 29th Street. Dogs are required to be leashed between June 16th and Labor Day, but the day after Labor Day until June 15th they are permitted to go without their leashes on North Beach. On the Main Beach area, dogs are not permitted between June 16th and Labor Day. From the day after Labor Day until June 15th, dogs are allowed with leashes. On South Beach, dogs are allowed year round, while leashed.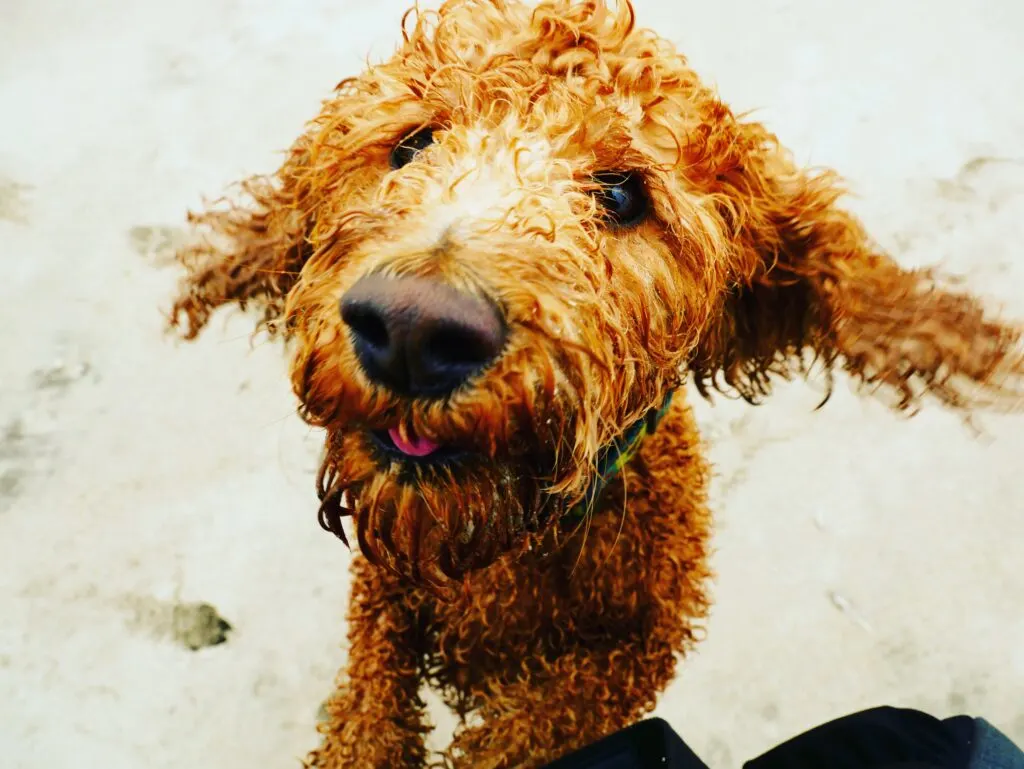 North Tahoe Beach – Speedboat Beach features three dog friendly beaches. Kings Beach (East of Coon St. boat launch as you're looking at lake), Carnelian Beach in Carnelian Bay. This beach is leashed dogs only. Patton Landing (also in Carnelian Bay). Leashed dogs are okay on the east side of the beach. The west side of the beach is a humans only beach (Sorry Fido!). Tahoe Unleashed Dog Park is also a good option while visiting Lake Tahoe. Hours for the dog park are: 8 AM – 6 PM.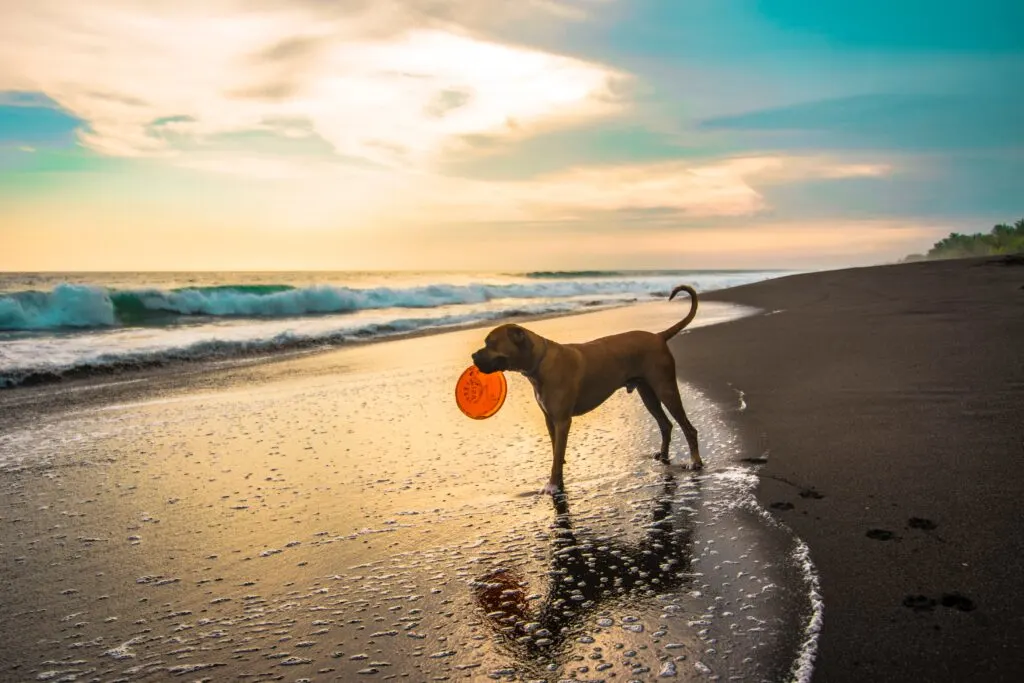 Caramel River State Beach and Manresa State Beach are also dog friendly beaches, but don't have as much information. On both beaches dogs are allowed, with Manresa State Beach being leashed dogs only with a 6 foot maximum leash rule.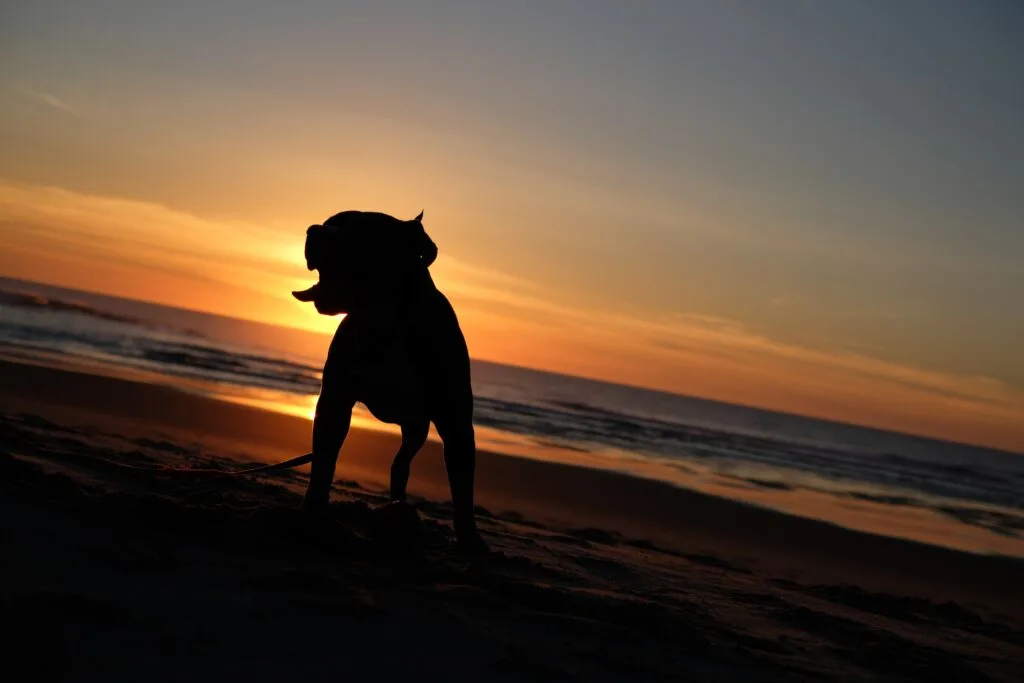 So, there are a few dog friendly beaches just calling out to you and your pups. Whether the beach you choose is one that requires you to keep them on a leash or not, you'll both have a great time listening to the waves lap the shore, seeing the beautiful water, and chasing balls and running through the surf. Do you have any favorite dog friendly beaches in California that I missed? If so, feel free to leave it in the comments so that others can bring their pets as well!