Roller Coasters have always been really popular. From coaster enthusiasts to everyday thrill ride lovers, they can each give you their favorite coasters, and tell you exactly where to find them! With spring so close, lots of people are dreaming of escaping the blah winter weather, and thinking about getting outside. There are several great places to find the best coasters in California. Here are ten insane roller coasters that will leave you screaming for more!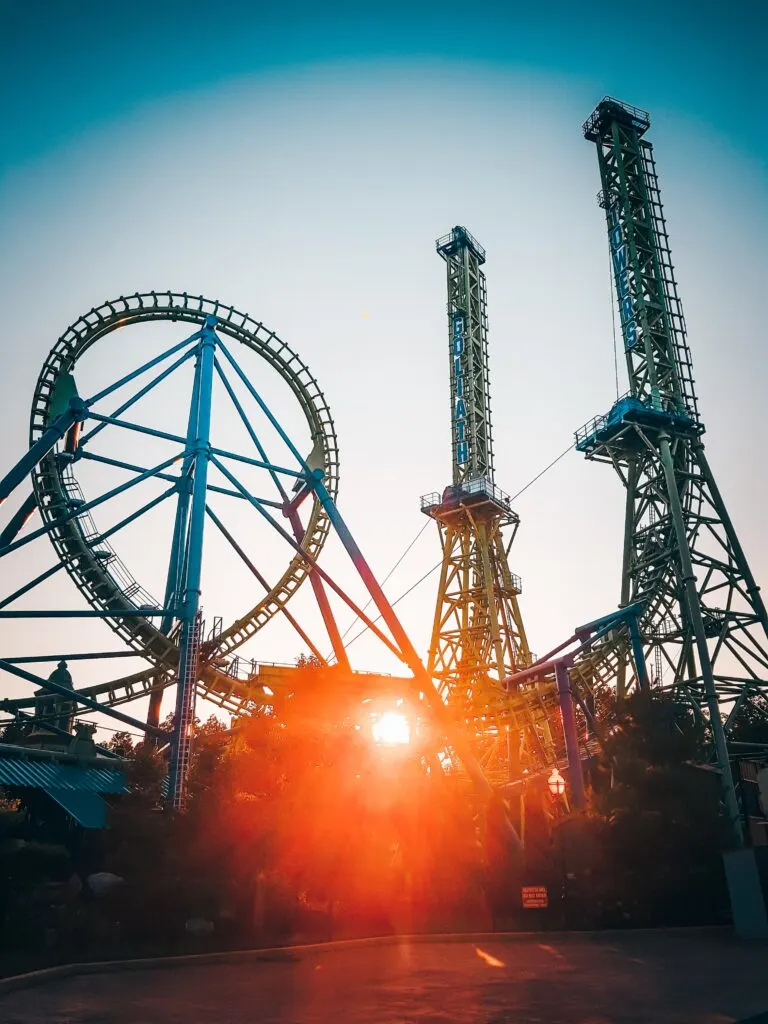 The 10 Best Roller Coasters in California
Apocalypse: Located in Six Flags Magic Mountain in Valencia, California. The Apocalypse leads our list of top roller coasters in California. The Apocalypse coaster is 2,850 feet, and 2:30 of apocalyptic scenery. The Apocalypse is a wooden coaster that is 100 feet in height and reaches a top speed of 52 mph. This coaster features five Kamikaze drops, tunnels, swerves, and loads of great obstacles.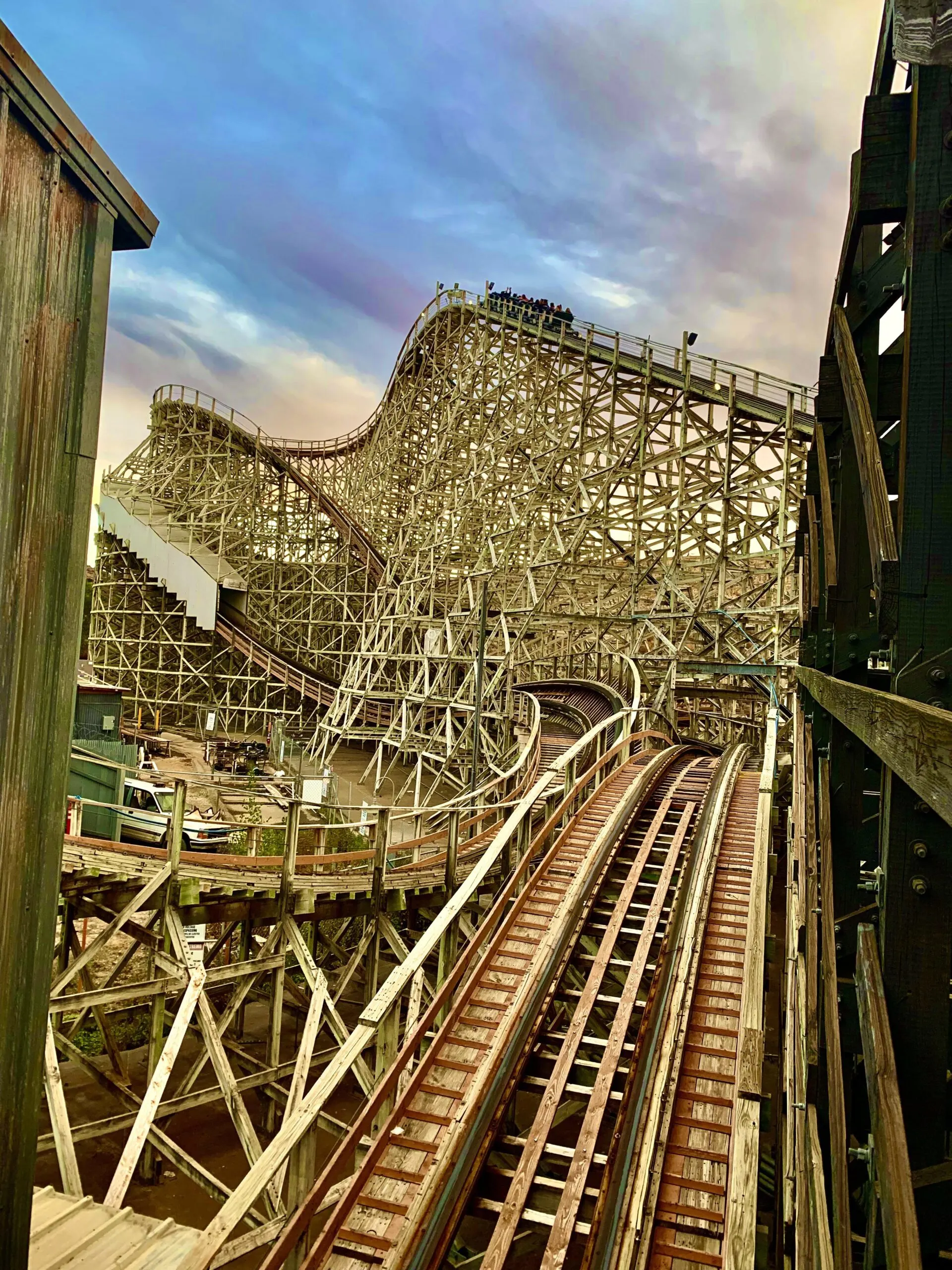 Superman: Escape from Krypton: This coaster is also located in Six Flags Magic Mountain. This coaster is special because it travels in reverse! You'll find yourself going from 0-100 mph in just seven seconds, which is record breaking speed and acceleration. You'll launch straight up at 90 degrees 415 feet, and come back down at 92 mph, leaving you feeling weightless for 6.5 seconds! This ride is 1,315 feet in length, and a 32-second ride.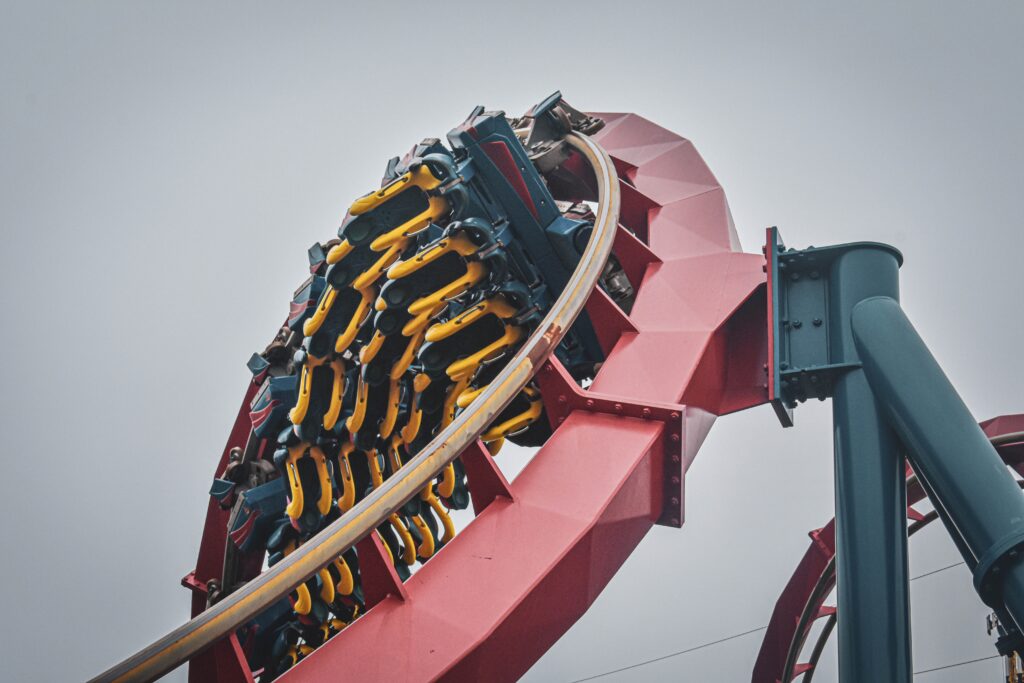 Tatsu: Tatsu is located in Six Flags Magic Mountain. At a height of 170 feet, a length of 3,602 feet, and a ride length of two minutes, on this floorless coaster you'll find yourself riding upside down! Reaching speeds of 62 mph. At the top of the first hill, you'll find yourself staring at the ground, with absolutely no view of the track. Featuring 96 feet of corkscrew at zero gravity, an 80-foot horseshoe, and a 124 pretzel loop.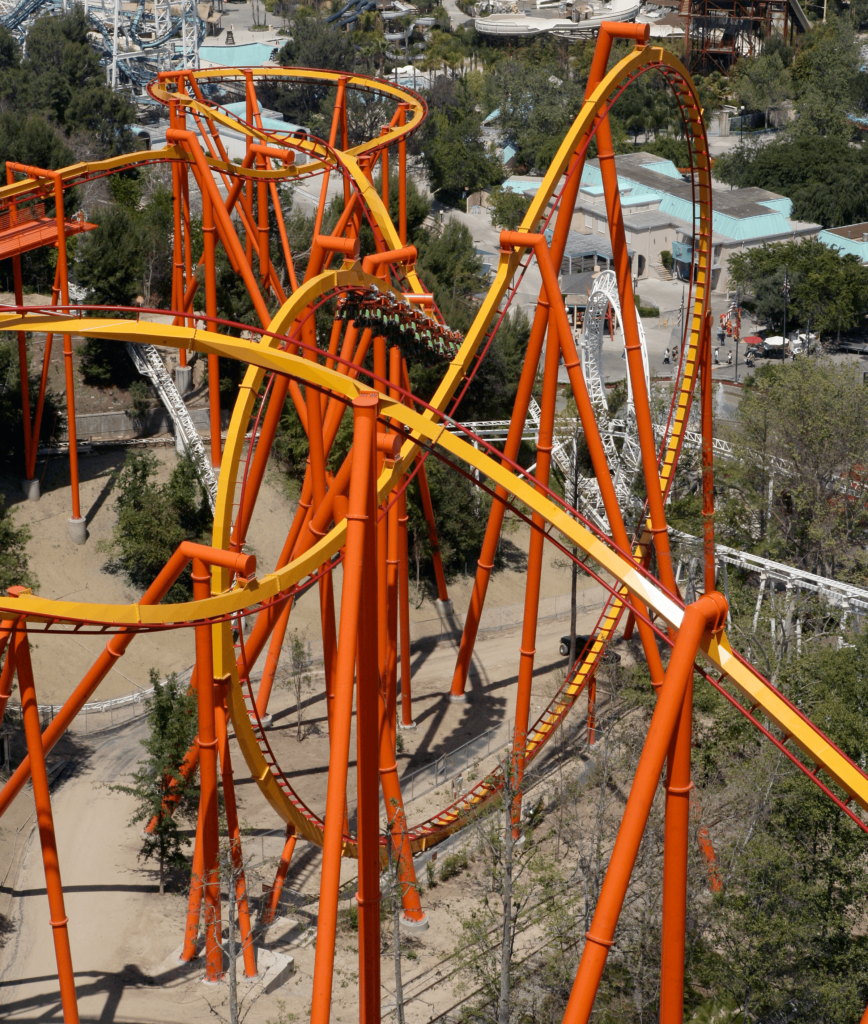 California Screamin': The California Screamin' is located in Disney California Adventure Park in Anaheim, California. The California Screamin' is Disney California's longest and fastest ride at 1 1/8 miles long, 120 feet high and tops out at 55 mph. This coaster is modeled after coasters that were built prior to the 1930's. Features include: "scream tube" followed by a 360-degree loop-de-loop. This ride does close early to give time for the World of Color performance.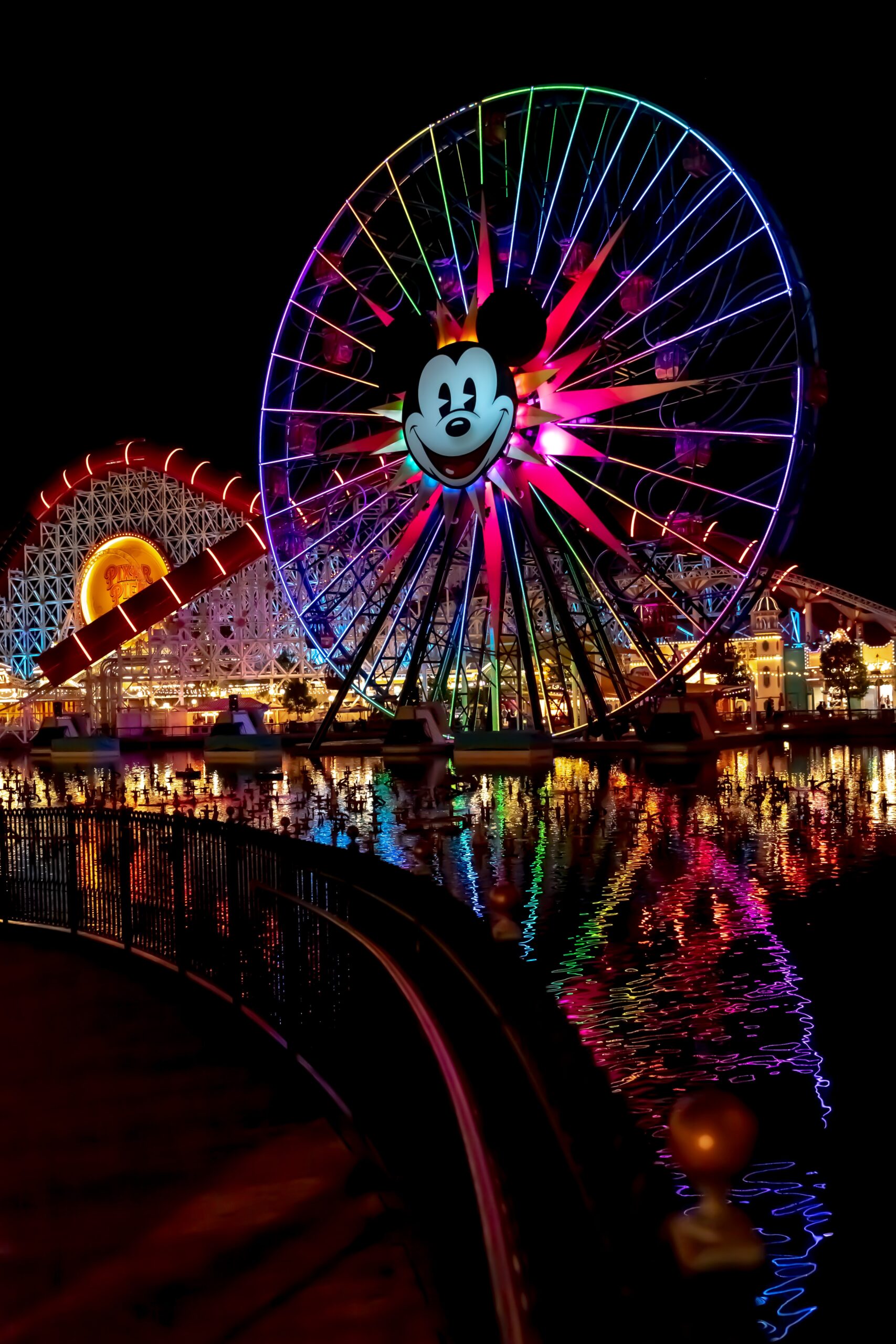 Xcelerator: Knott's Berry Farm is the home for the Xcelerator, located in Buena Park, California. This coaster takes you from 0-82 mph in just 2.3 seconds, and then sends you down a 90-degree drop. This steel coaster features cars painted to look like classic '57 Chevys complete with flames and old school paint colors. The Xcelerator is 2,202 feet and lasts 1:02.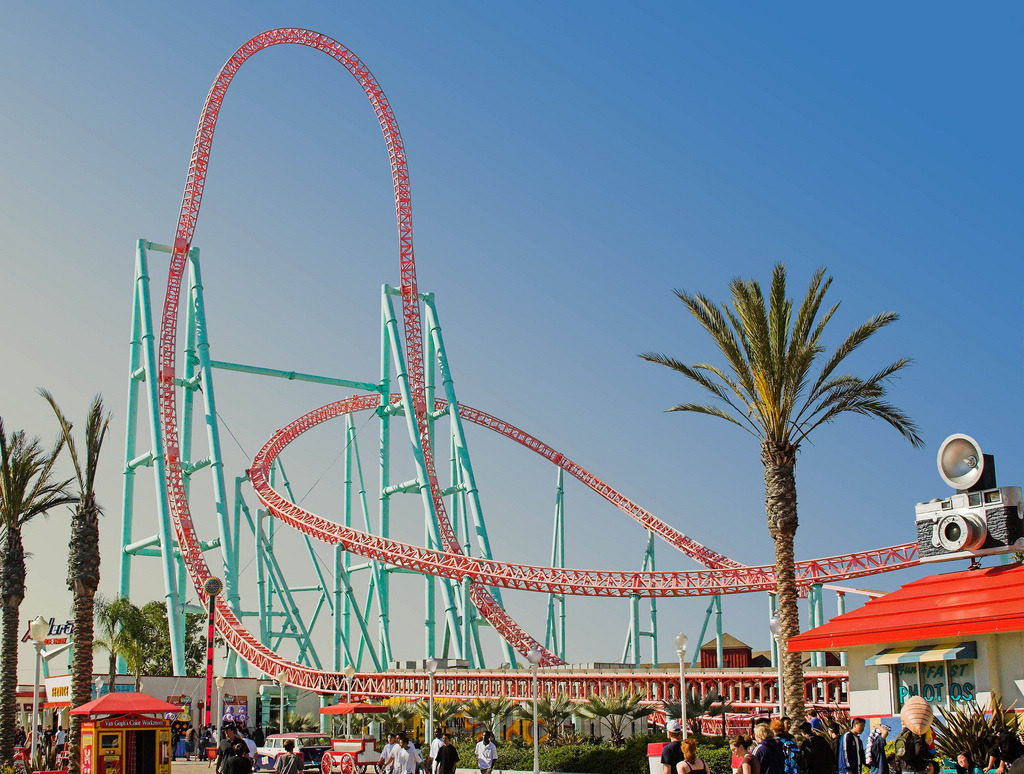 Montezooma's Revenge: The Montezooma's Revenge coaster is also located in Knott's Berry Farms and kicks off our second half of top roller coasters in California. 148 feet in height and 800 feet long, you'll find yourself going from 0-55 in just 3 seconds. This coaster includes a giant 7 story loop once forward, and then backward. It may only last 35 seconds, but those 35 seconds are full of fun.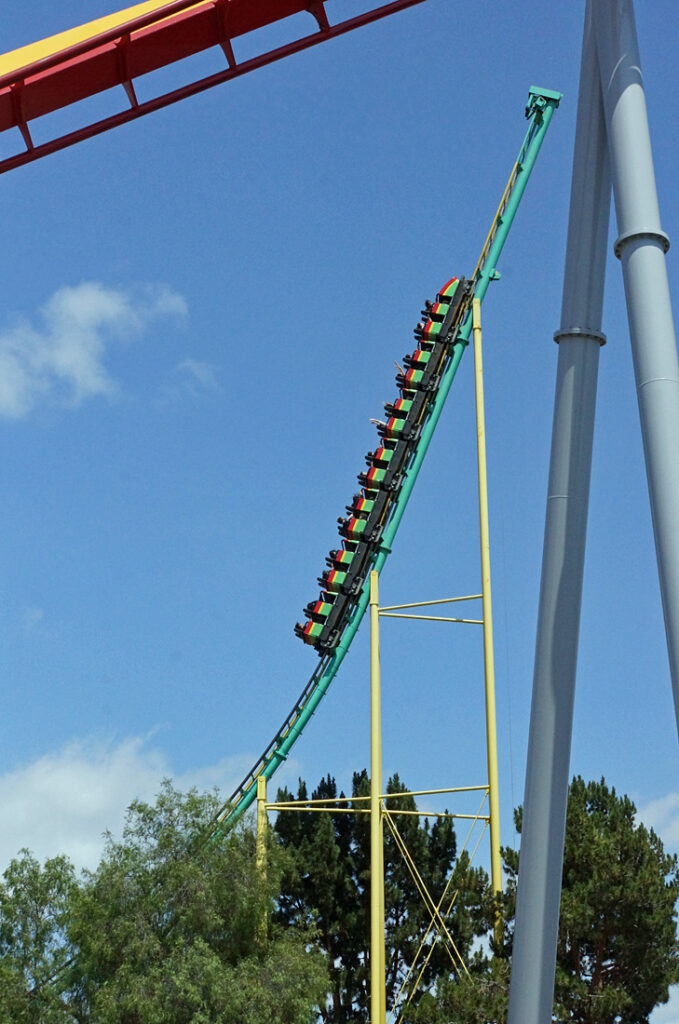 Medusa: Six Flags Discovery Kingdom in Vallejo, California is where to find the Medusa Roller Coaster. This is one of the longer roller coaster rides at 3:15. 3,937 feet in length and 150-foot drop, the Medusa is the highest coaster in Northern California. It also features one of the tallest vertical loops at 128 feet in height. This coaster reaches speeds of 65 mph, has a dive loop, 0 gravity roll, as well as pulling 4.5 G's! Featuring the first "Sea Serpent" roll ever attempted on a ride, which is a variety of the cobra loop.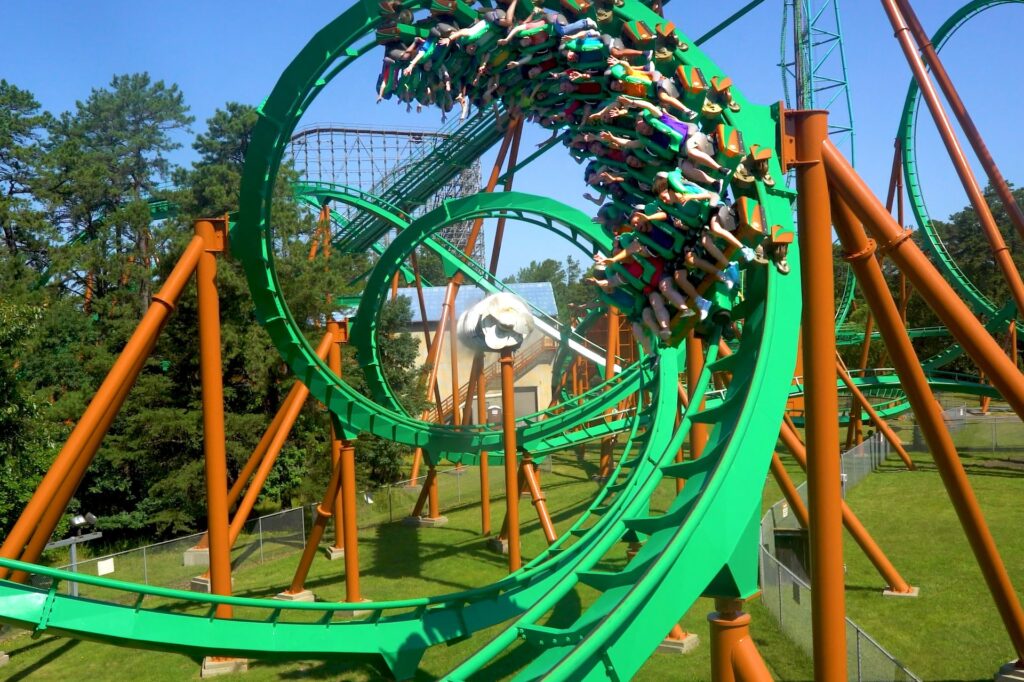 Manta: A ride for the whole family, Manta is at Sea World San Diego in …San Diego, California. This ride was built to mimic the movements of the manta rays. Soar, dive and twist on this multi-media double-launch coaster. The Manta is 2,800 feet in length, 30 feet high. Great ride for the entire family, and those who don't like rides, you can hang out with the manta rays touching and feeding them until everyone is done with their ride.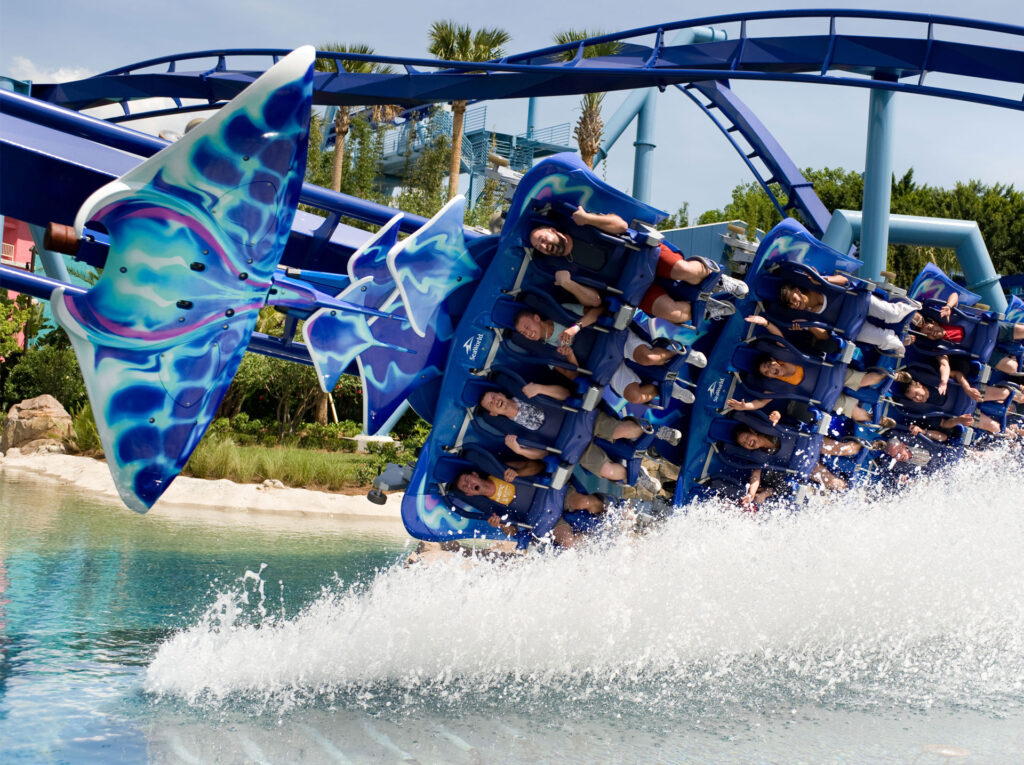 Flight Deck: California's Great America is where you can find Flight Deck. Located in San Francisco, California, this coaster weighs in at 102 feet and reaches a max speed of 50 mph. This ride features a 360-foot vertical loop, a Heartline Spin, 270-degree afterburn turns, and a full circle wingover. The Flight Deck is a floorless coaster, leaving your feet swinging through all of the twists and turns.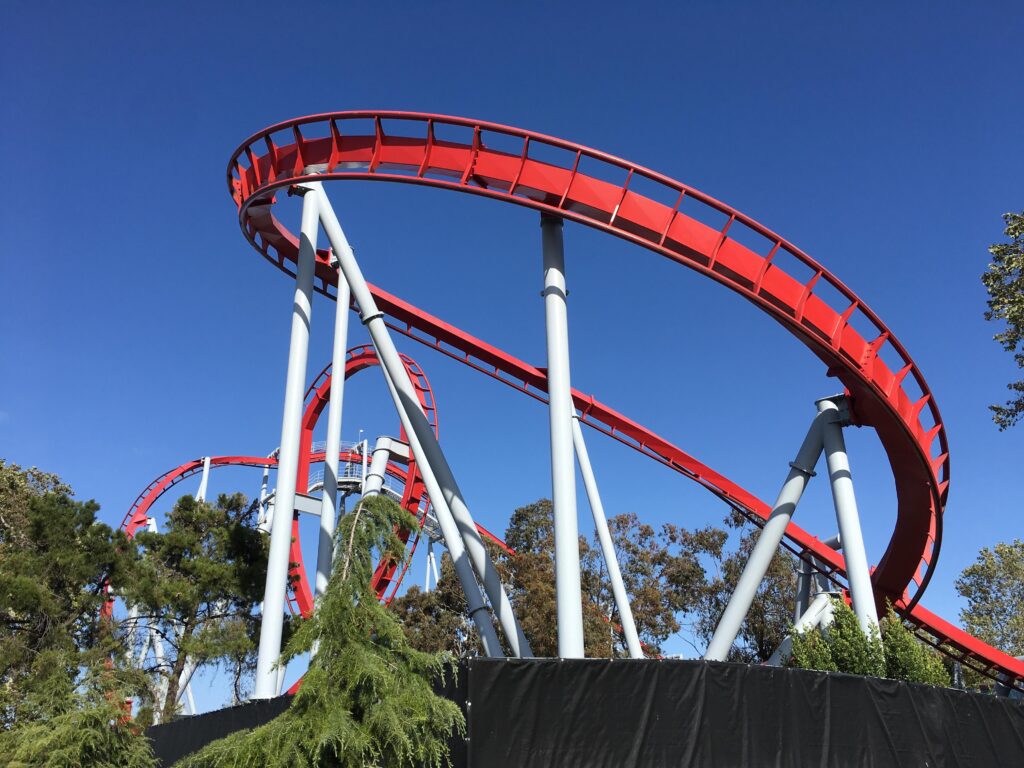 Giant Dipper: The fifth oldest coaster in California, the Giant Dipper is located at the Santa Cruz Beach Boardwalk in Santa Cruz, California and wraps up our list of top roller coasters in California. This coaster is a pay to ride and costs $7 per ride, 7 points, or your all day wristband. The Giant Dipper is 69 feet high and reaches top speed at 55 mph and 2,640 feet long. This coaster is pretty famous. You can find it in several movies and television shows including: "Sudden Impact," "The Lost Boys," and "Dangerous Minds."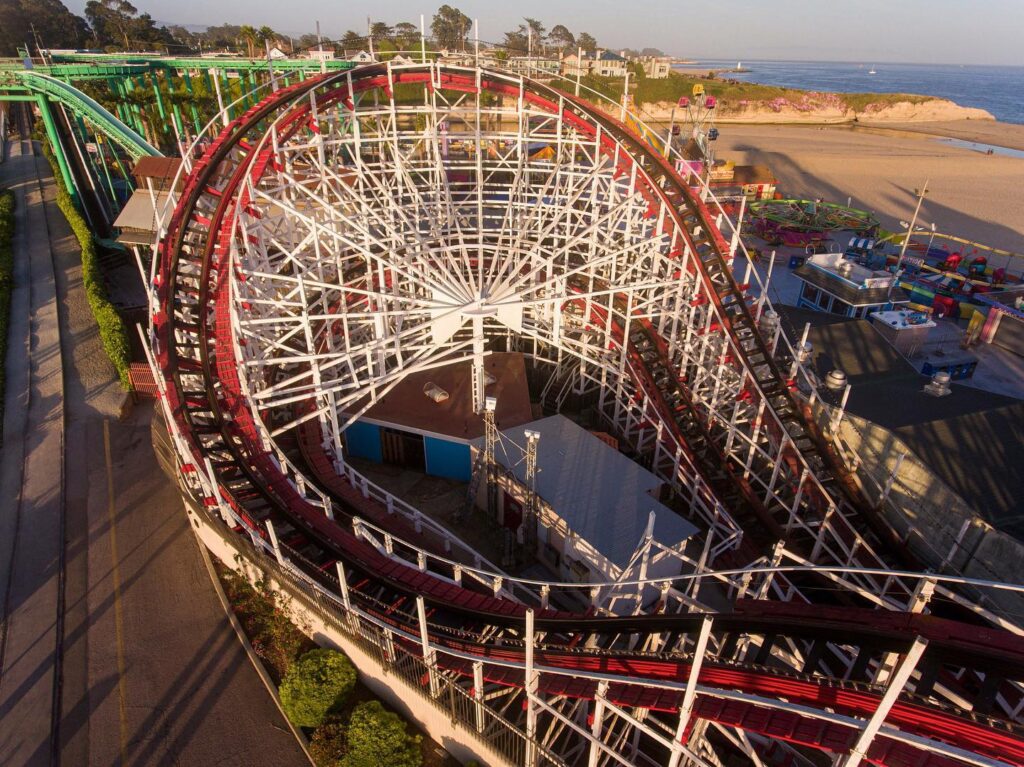 Look at all the fun waiting to be had this summer on these 10 best roller coasters in California! If you're a coaster lover, which ones are your favorite? Include coasters from everywhere!