Treat kids to a special treat with this refreshing kid-friendly strawberry punch recipe, perfect for any summer party. Packed full of fresh strawberry and pineapple flavors, and of course ice cream, this treat will be a hit with kids of all ages.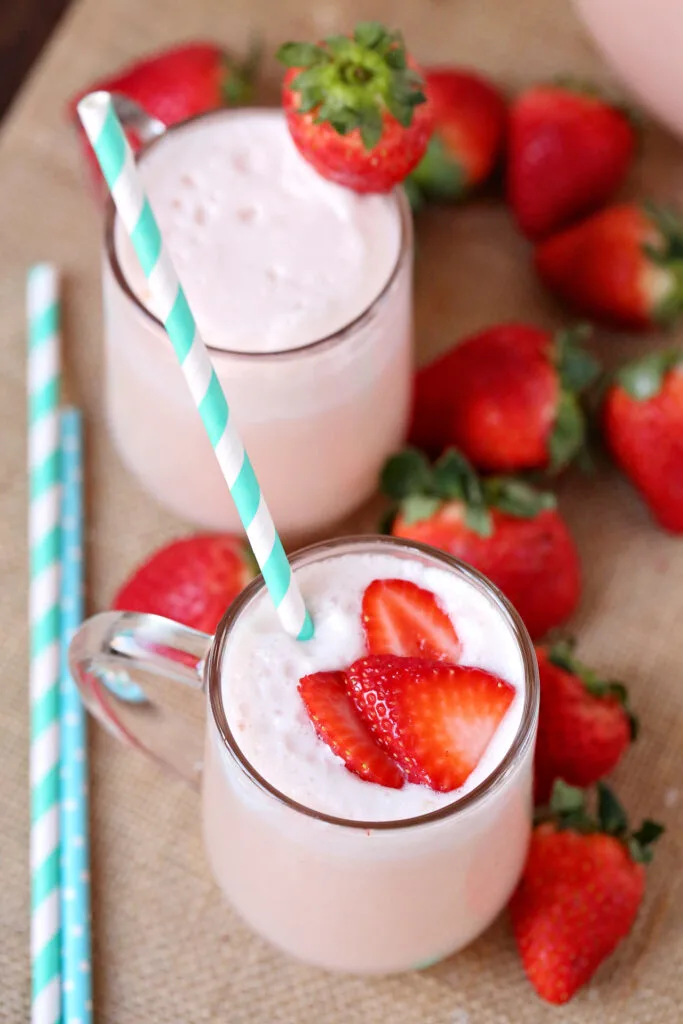 See also: Frozen Strawberry Lemon Mimosas, Kid-Friendly Strawberry Punch Recipe, Strawberry Cookies Sandwiches
Kid-Friendly Strawberry Punch Recipe
Your favorite summer flavors come together in one refreshing treat for kids and adults alike. This creamy strawberry punch recipe will not only quench your thirst, it will satisfy your sweet cravings thanks to its ice cream base. You can even kick up your antioxidants a bit by adding fresh blueberries to the recipe.
For an added treat, top each glass with a dollop of fresh whipped cream and colored sprinkles. Kids will love this special treat any time of year.
Ingredients:
1 (46 oz.) can pineapple juice
1 (6 oz.) can frozen pink lemonade concentrate
1 (33 oz.) bottles ginger ale
1 qt. strawberry ice cream
strawberries for garnish, sliced
Directions:
Combine all ingredients except fresh strawberries in a large pitcher.
Stir until frozen ingredients dissolve.
Add fresh strawberries. Gently stir again.
Serve immediately.