There are so many fun things for families to do in and around Los Angeles, and we've compiled some of our favorite spots in our list of Los Angeles day trips for families! If you're a local, you can take your time working through all of these stops.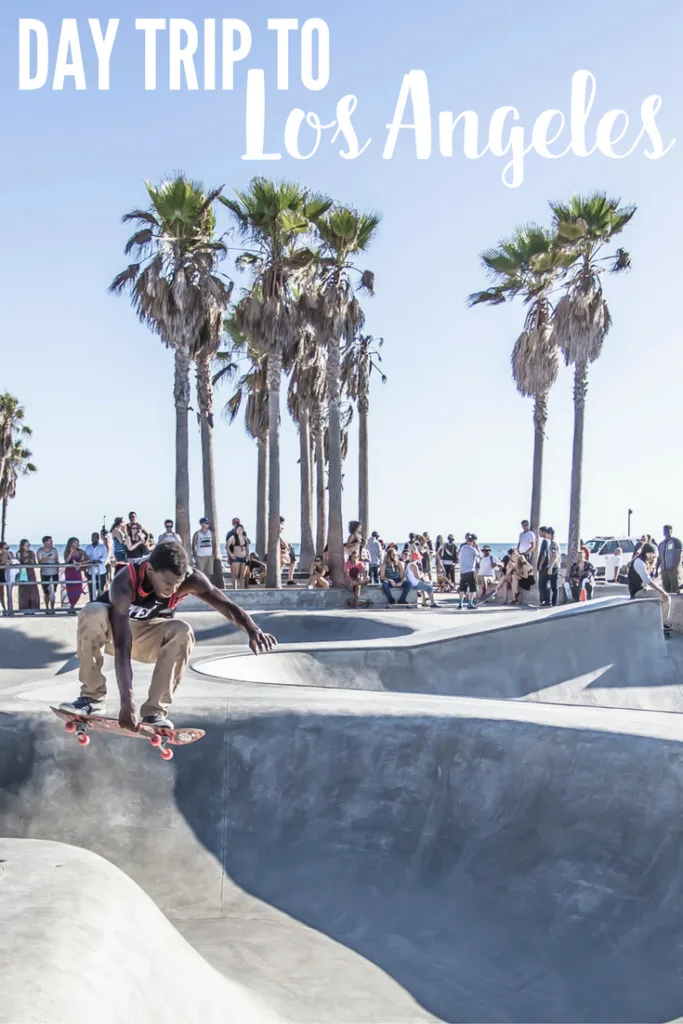 See also: Los Angeles Day Trips for Adults, Southern California Winter Bucket List
Los Angeles Day Trips for Kids
Some of my favorite spots are in Los Angeles, while others are a 10-15 mile drive. If you're just visiting, I recommend spending at least two days here if you can. It makes for a much more enjoyable trip if you can take your time, not worry about fighting traffic, and just enjoy the sights.
If you only have one day to spend, pick your top 3 favorites from this list and you'll have your perfect day trip planned.
Scope the Grub
It's not a trip to L.A. without taking in some of the finest foods available. I'm not talking fine, expensive dining… I'm talking the good stuff.
I'd bet you've never seen a cafe like this one! Lemon Tree Kids Cafe is a relaxed, shoe-free dining and play area designed with kids 10 and under (and their parents!) in mind. Enjoy their Korean cuisine, but if you have picky eaters, don't fret. They have hand-tossed pizza available, too.
Insider tip: Lemon Tree offers free art classes for kids every Monday evening, and even hosts private events and birthday parties. Check out their Facebook page for more info.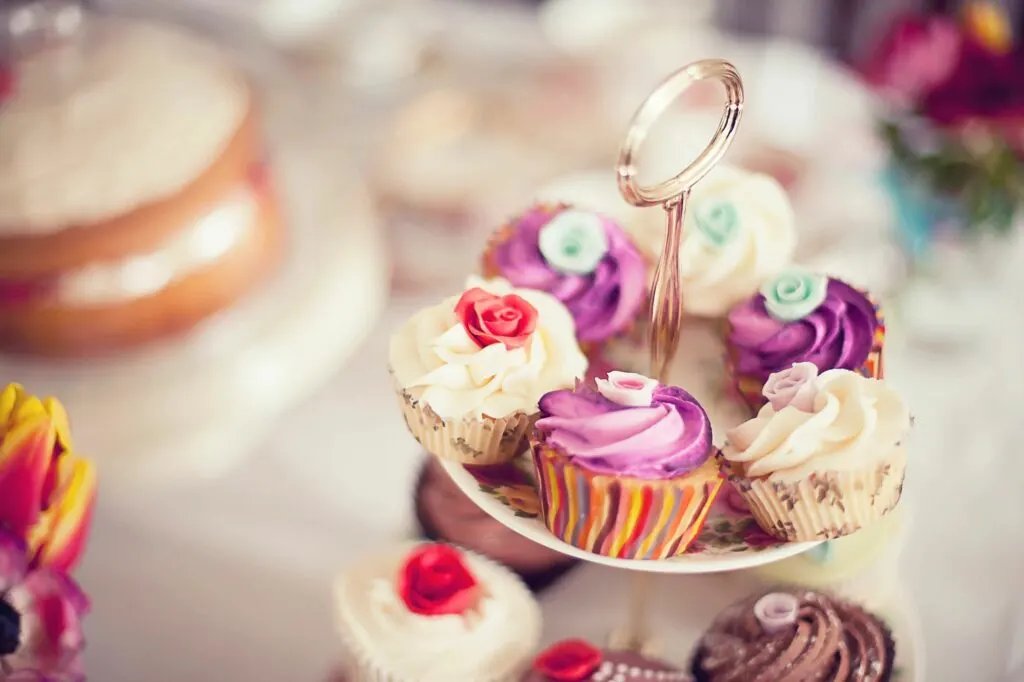 Au Fudge is also known for being super kid-friendly, even offering a beautiful creative space for guests. Au Fudge's Creative Space is complete with a glittery golden spiral staircase leading up to a magical birdhouse!
Did you know you could hire their Au Pair for $40 an hour? I got a good laugh out of that one, too!
Sneak in a Little Learning
What kind of Mom would I be if I didn't mention some learning opportunities in our great city? Whether you're the free range cave exploring type or just want to stick to museums, the Los Angeles area has you covered.
Little ones need to burn some energy off before you get back in the car and head home? The Discovery Cube Los Angeles will keep them busy with interactive exhibits for hours and hours. Their mission is to inspire and educate young minds through science-based learning.
Discovery Cube is one of our favorite spots to spend the day. Watch some of our Discovery Cube videos before you head out, and tell your kids they should eat their Wheaties because the Fitness Test at Discovery Cube ain't no joke!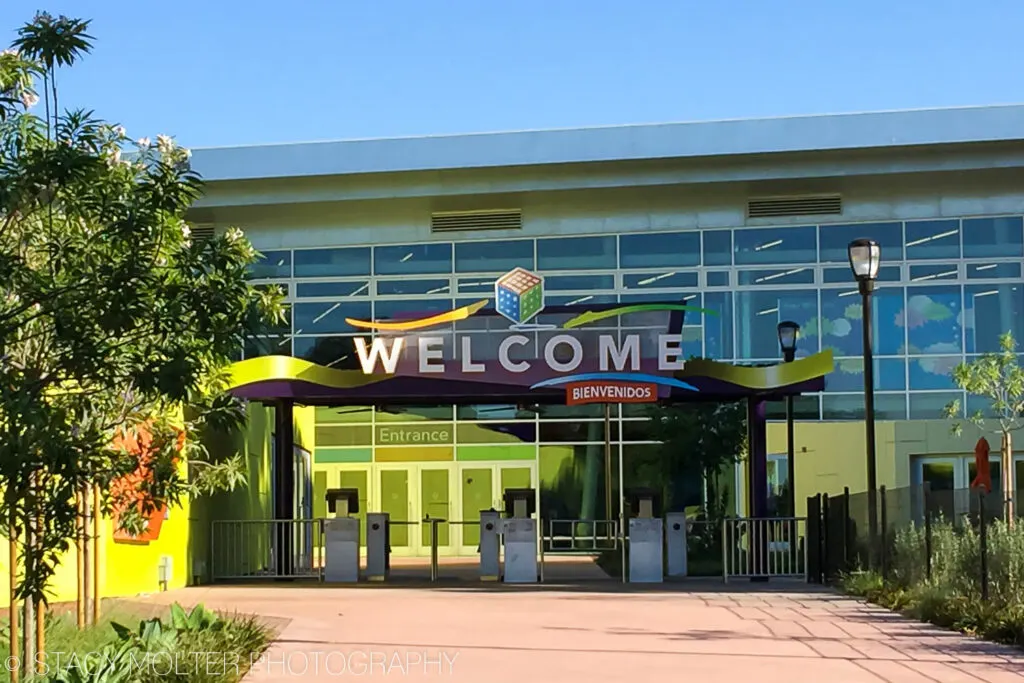 Huntington Gardens is an outdoor learning adventure featuring twelve gardens and over 15,000 plant varieties spread out over 120 acres. You'll have to drive about twelve miles north of L.A., but it's worth the trip.
Admission to Huntington Gardens is $23 for adults, $10 for youth. Children under 4 are free. Looking to save some money? Make reservations for one of their Free Days.
Mud, water, and hands-on science learning? Yes, please! Kid Space Museum is an amazing interactive museum designed for kids 10 and under. I almost feel like it shouldn't be included in a day trip post, because it's one of those spots that really deserves an entire day (okay, at least half a day) all by itself.
Older kids especially will love learning about the La Brea Tar Pits. La Brea is the world's most famous ice age fossil excavation site!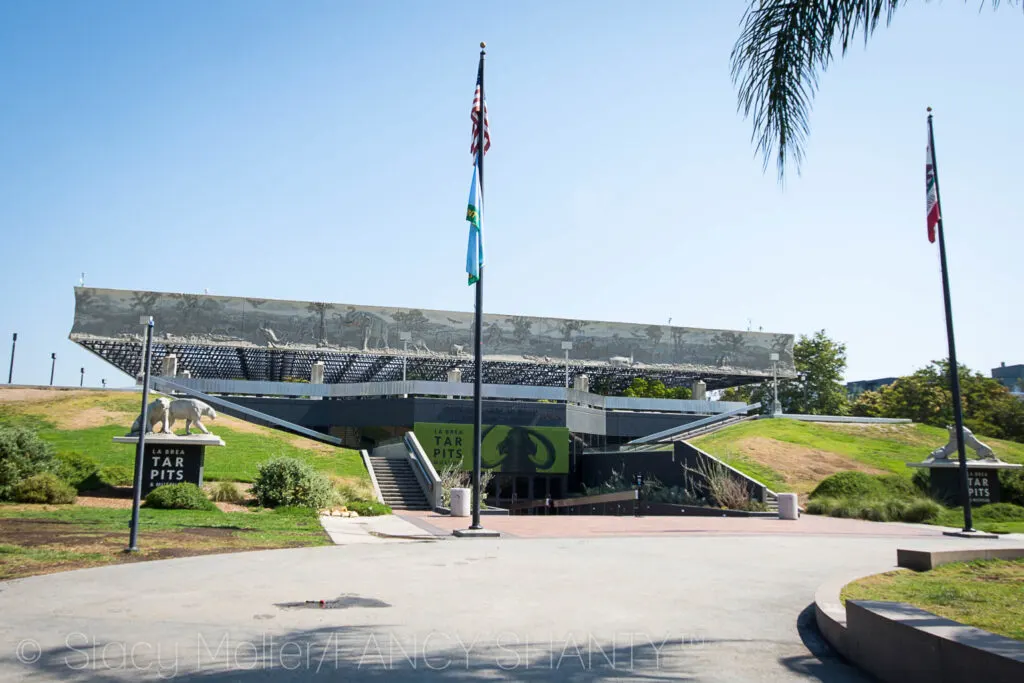 Iconic Los Angeles
There are some things in and around L.A. that everyone talks about. I'm not talking about the Hollywood Walk of Fame (everyone goes there). I'm talking about those you've seen or heard about but just aren't sure if they're worth the time. Some live up to their hype, while others don't. These spots definitely do.
Santa Monica Pier can get rather crowded on weekends, but if you can get hit it up on a weekday you won't see nearly the same amount of hustle and bustle. Depending on the age of your kid(s), you could easily spend the entire afternoon here.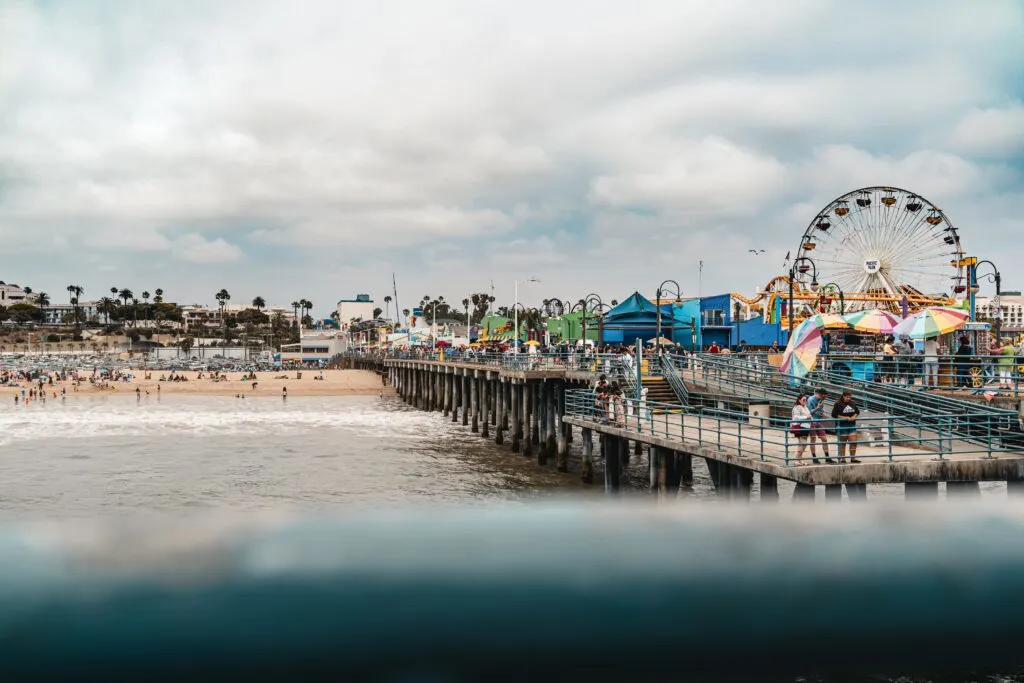 If it's summer time, be sure to pack your suits. This is one of the cleanest beaches around, and there are always tons of kids playing in the sand and water. Enjoy the light-up ferris wheel at night, or just admire it while you're driving by to another destination. Either way, it's worth a glance at the least!
While it can be a bit expensive, especially for a family, Universal Studios is a once-in-a-lifetime experience you won't want to miss. Younger kids might not appreciate this one as much, but I'm pretty sure the older ones will go crazy for it! There's so much to see at Universal, including the Wizarding World of Harry Potter, Despicable Me Minion Mayhem, and Transformers: The Ride 3-D.
Insider tip: Purchase tickets online and you can get a 2 day pass for just a few bucks more than a 1 day pass would cost!