A twist on the Kentucky Derby classic Mint Julep, this citrusy Orange Mint Julep recipe is perfect for enjoying on a summer afternoon. The mint, orange, and bourbon pair perfectly in this recipe creating a small kick of flavor that will send you over the edge.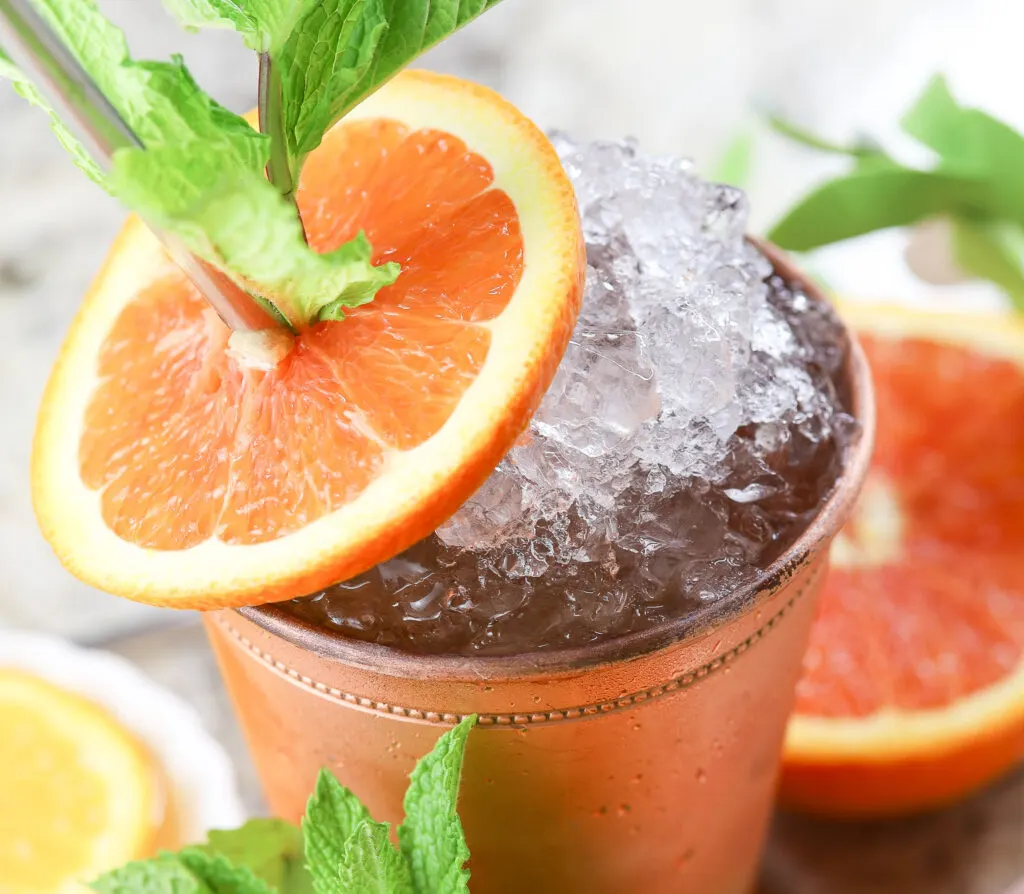 See also: Refreshing Summer Buffalo Cocktail, Spicy Tropical Bourbon Cocktail, Spiced Cider & Cran-Bourbon Cocktail
Orange Mint Julep Recipe
Long associated with the Kentucky Derby, the Mint Julep is the most famous drink served at Churchill Downs, the home of the legendary sporting event. While the traditional Mint Julep is created with four simple ingredients: a mint leaf, bourbon, simple syrup, and crushed ice, we've amped up the flavor with tangy orange simple syrup.
Ingredients:
1 1/4-ounce orange simple syrup
2 1/2-ounces bourbon
Splash of club soda
6 mint leaves
Ice
Thin orange slices
Sprig of fresh mint for garnish
Directions:
In the bottom of a serving-glass add orange simple syrup and mint leaves, press the mint leaves to release the oil using a muddler or a spoon.
Fill the glass half-way with crushed ice, add bourbon and a splash of club soda.
Stir with a long-handled bar spoon.
Top with more ice.
Garnish is thinly sliced oranges and a sprig of fresh mint.
Serve.
Drink responsibly, and never drink and drive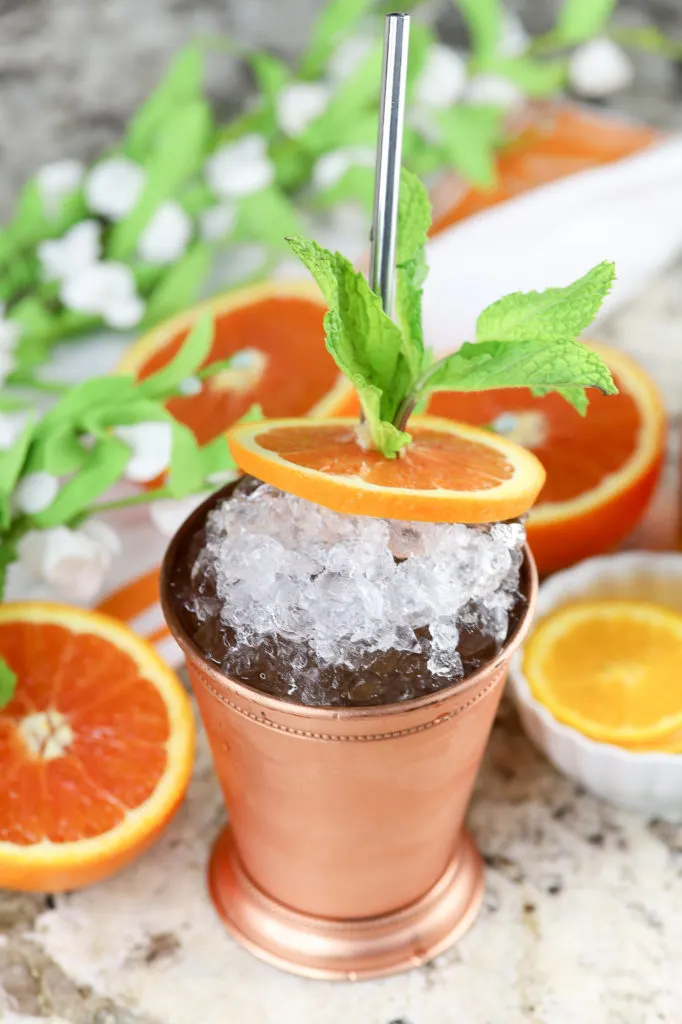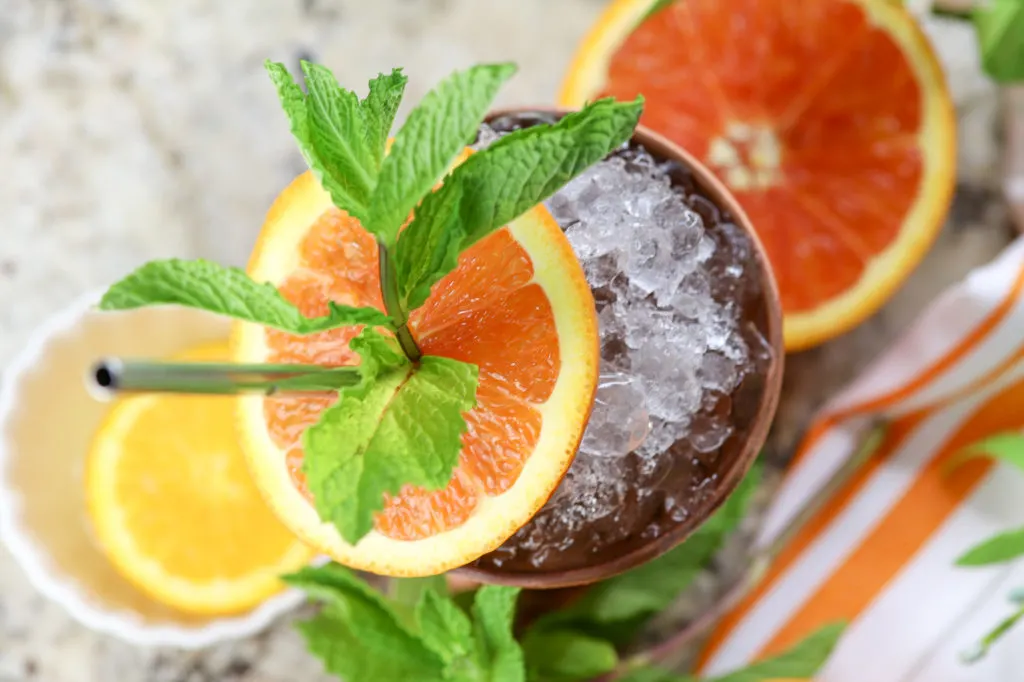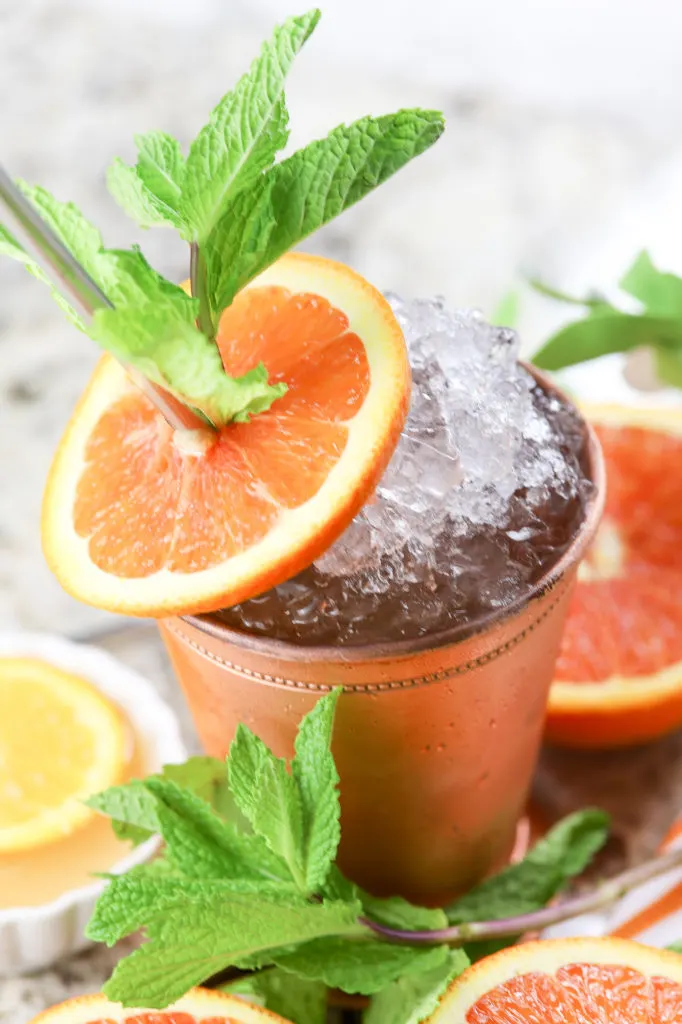 Pin this Orange Mint Julep Recipe to share with family and friends!