Our Elf on the Shelf arrived last Saturday to spend the Christmas season with our family. There's nothing like a little Christmas tradition that can scare children (ahem) encourage children to behave so kindly for an entire month.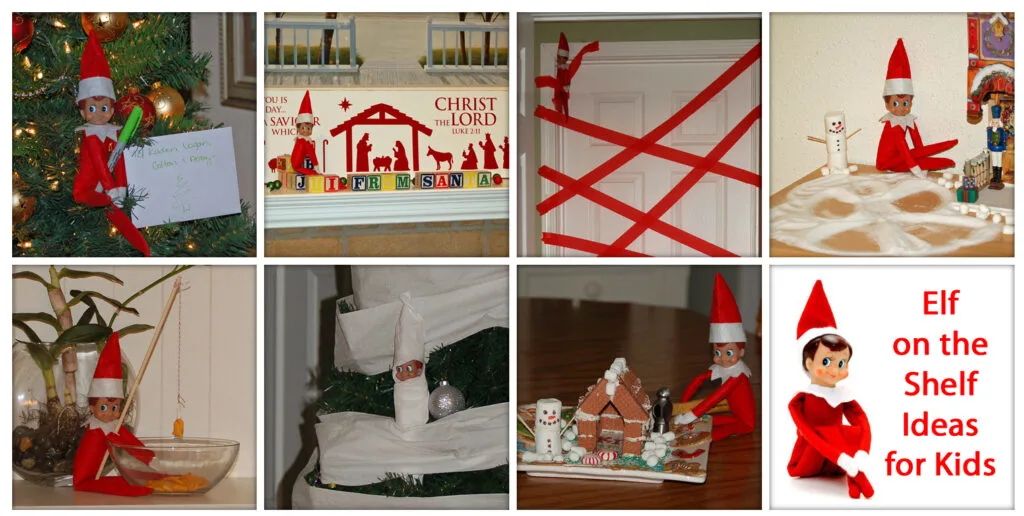 Check out all our elf fun:
Creative and Fun Elf on the Shelf Ideas
Our elf, Tiny George, arrived last Saturday with a special note (and treat) for our children. All they had to do was solve the riddle 'What's soft and round with a hole in the middle?' to find what special treat (doughnuts) the elf brought for them to eat for breakfast.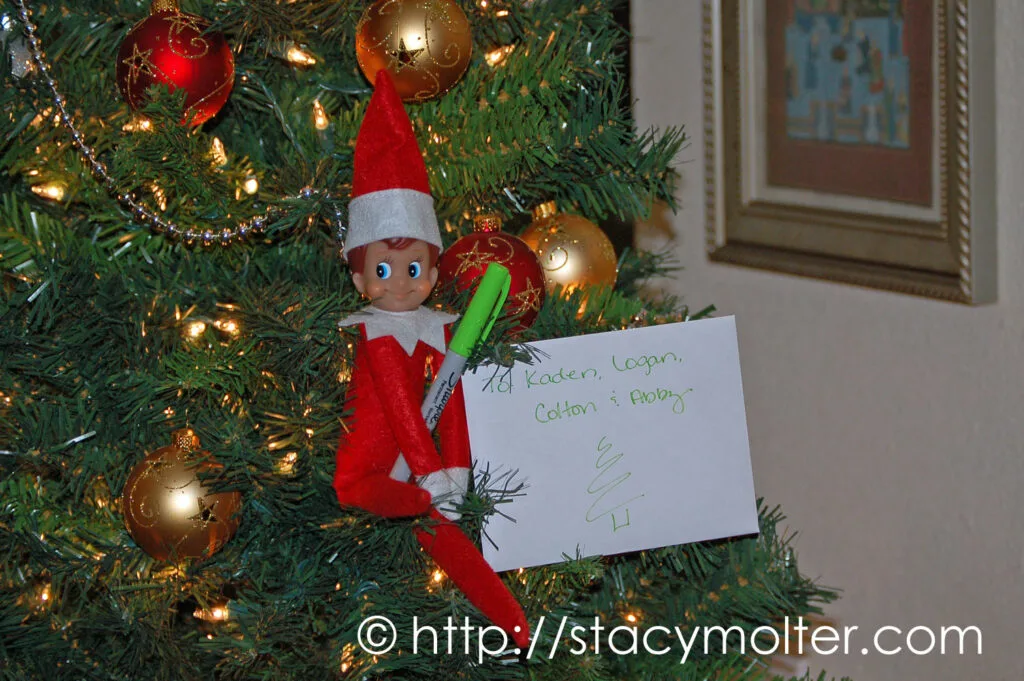 The kids loved the special message Tiny George brought back from the North Pole from Santa. The kids spent the day before with Santa and were so happy Santa remembered their special visit.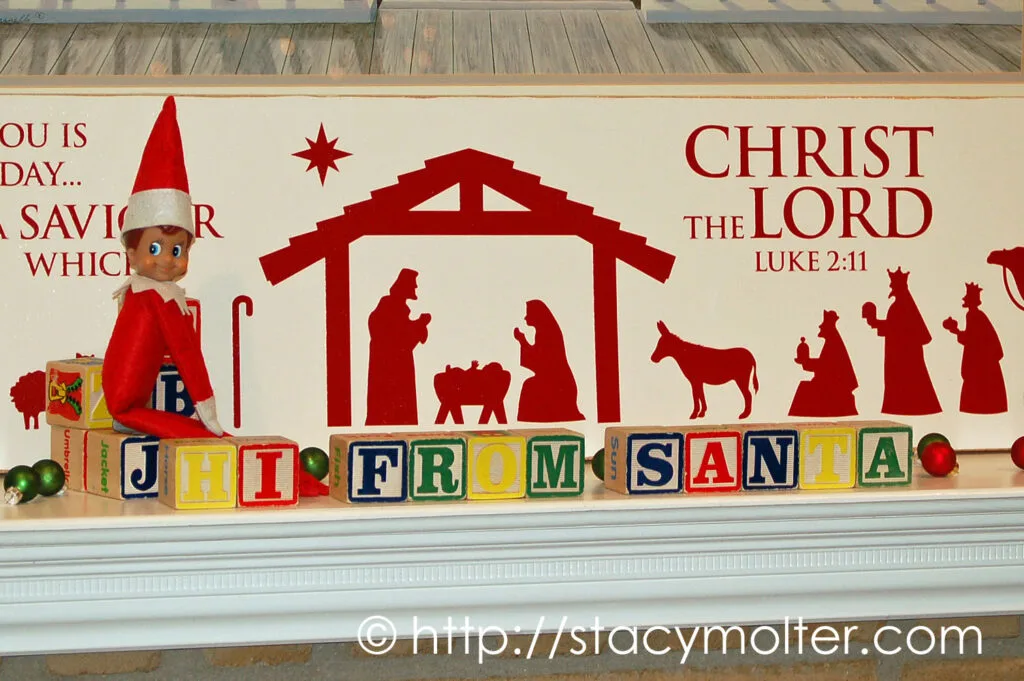 Uh oh! Tiny George decided to have a little fun with our boys by trapping them in their room…UNTIL CHRISTMAS!!! I wasn't going to be the one to disobey our elf and let them out.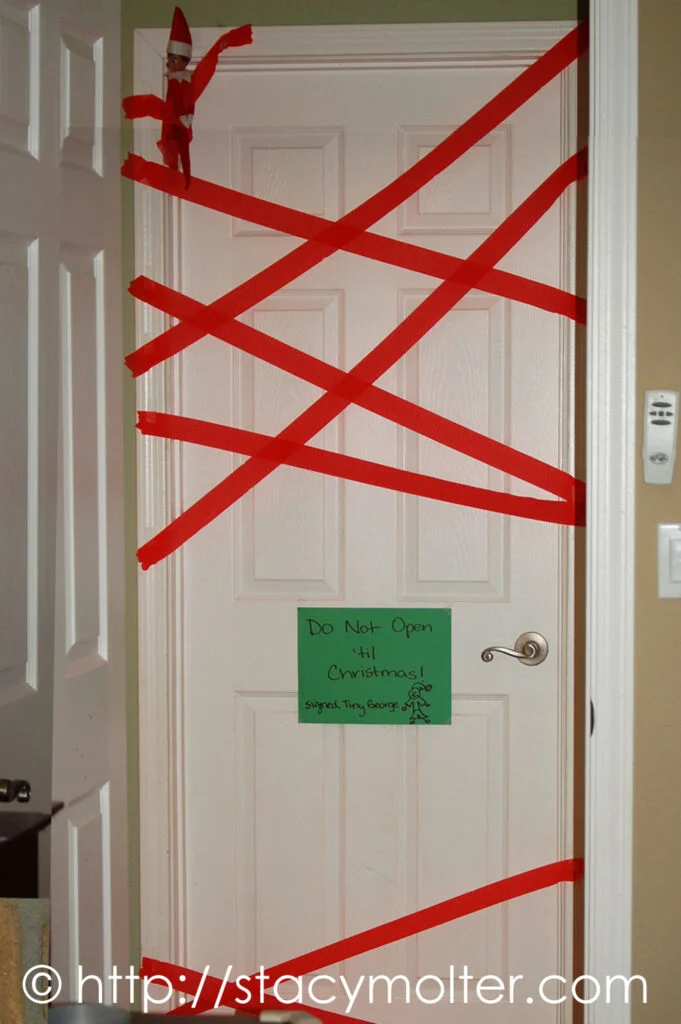 Tiny George had a great time making a snow angel out of sugar and coconut. He even built a snowman out of marshmallows!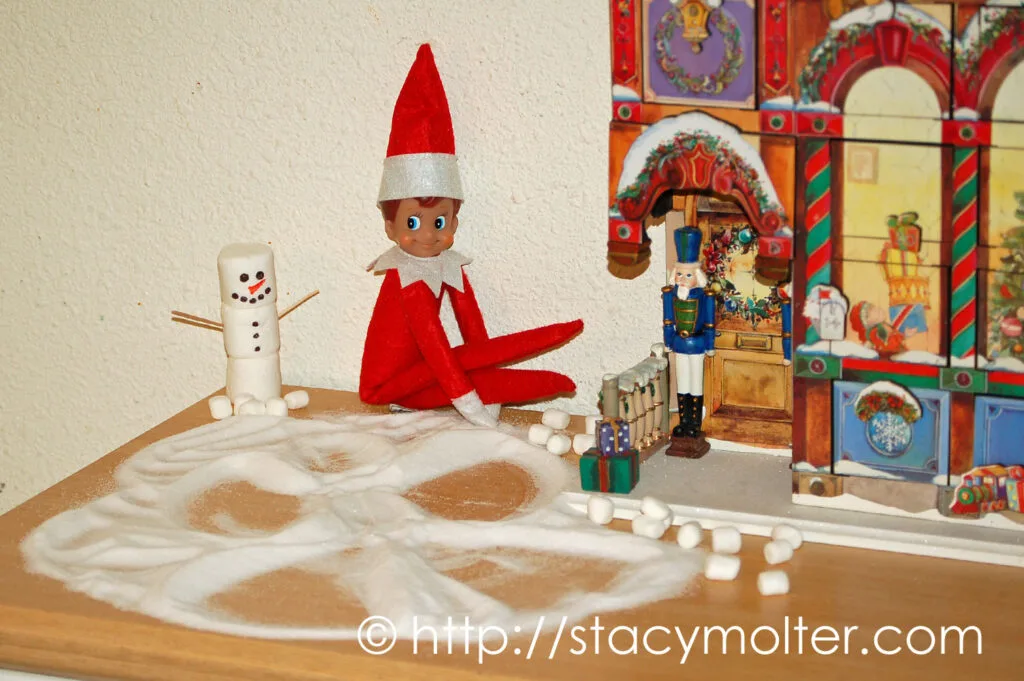 Today was a beautiful day to go finishing, which is what our little elf decided to do.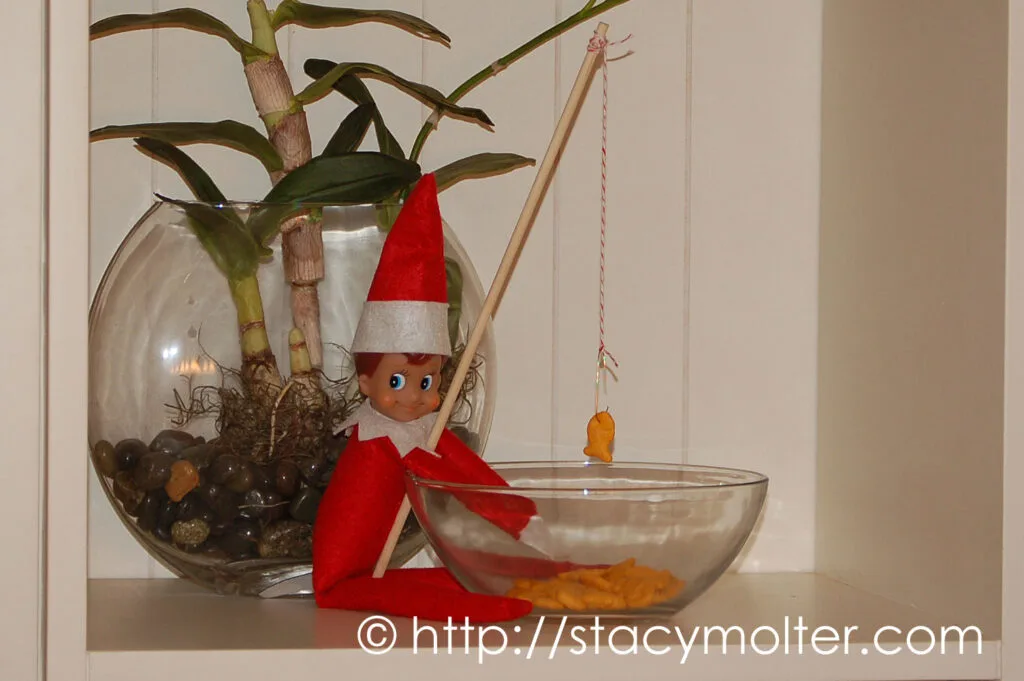 Looks like someone had a flashback to their high school years of tee-peeing. I wonder who's going to clean up this mess?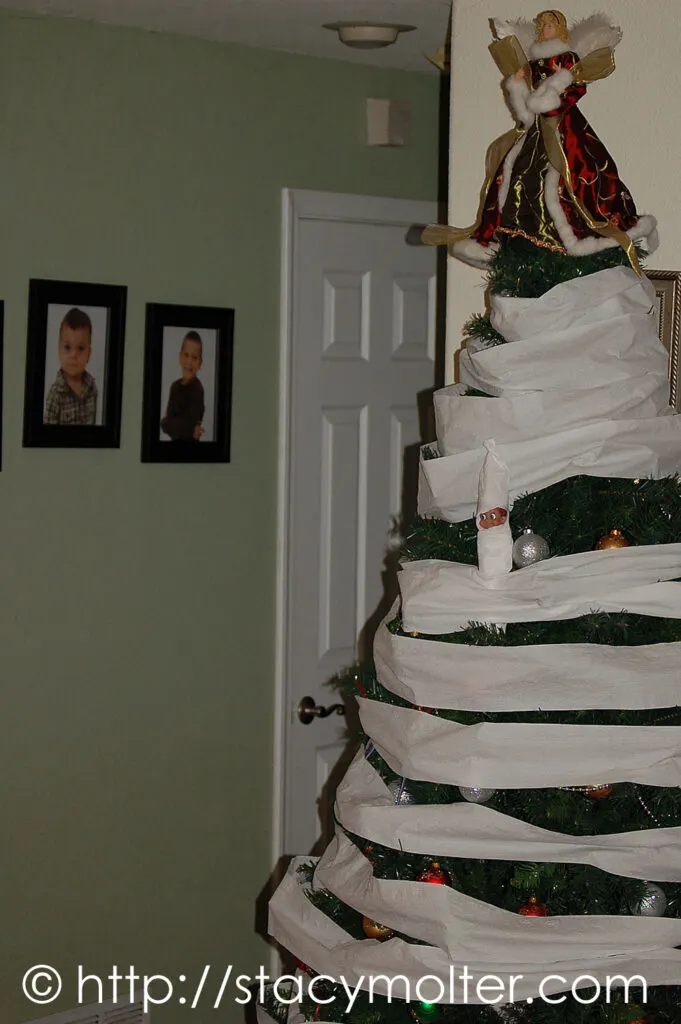 Looks like our little elf will be staying with us for a while. He built himself a new house last night out of chocolate wafers and frosting.